I really like late summer – there's still plenty of light, and sometimes, it's not too hot. Today was almost perfect – the high was 77F, so we didn't need to run our air conditioner.
We started the day with a walk, then drove downtown to the Fiesta de Artes to see how it had changed since 2019. There were fewer gourmet food sellers than in the past, and the screen door and fire pit merchants were gone. Sunday Afternoons Hats was a new arrival this year, and both Diane and I succumbed to their blandishments.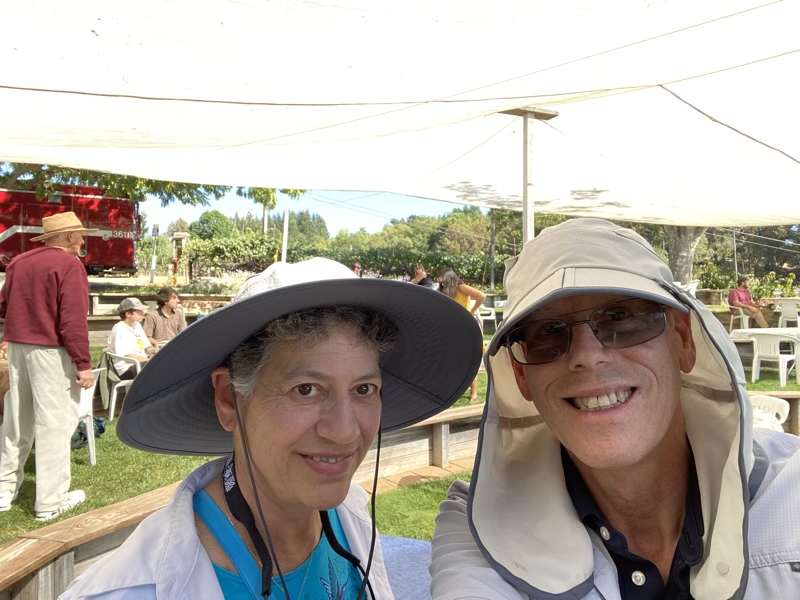 This afternoon, we wore our new hats to Silver Mountain Vineyards in the Santa Cruz mountains to pick up our quarterly shipment (we've been members for nearly 14 years) and do a little wine tasting. We split two tastings, each of which had small pours of four different wines, and came home with a few extra bottles of Pinot as well as the wines we'd gone to pick up. That'll hold us for a while, I hope!