We went to "Beyond Van Gogh" today at the San Jose Convention Center. Well, actually it was in the South Hall, which is really a big permanent tent.
Parking was shockingly easy – I found free street parking a few blocks away (something that would have been unlikely in the Before Times). There wasn't much traffic to contend with on our walk, either.
We got to the entrance a few minutes before our appointed time; they didn't make us wait, even though we hadn't sprung for the "Premium Flex Ticket". We had to show copies of our Covid-19 vaccination cards, and then we were in.
The exhibit started with a room filled with signs telling about Van Gogh's art and life. There were also a lot of empty frames, which I guess fits with the theme of letting the art escape the frame.
After that, we entered the main room – Van Gogh's paintings, or parts of them, were projected on every available surface.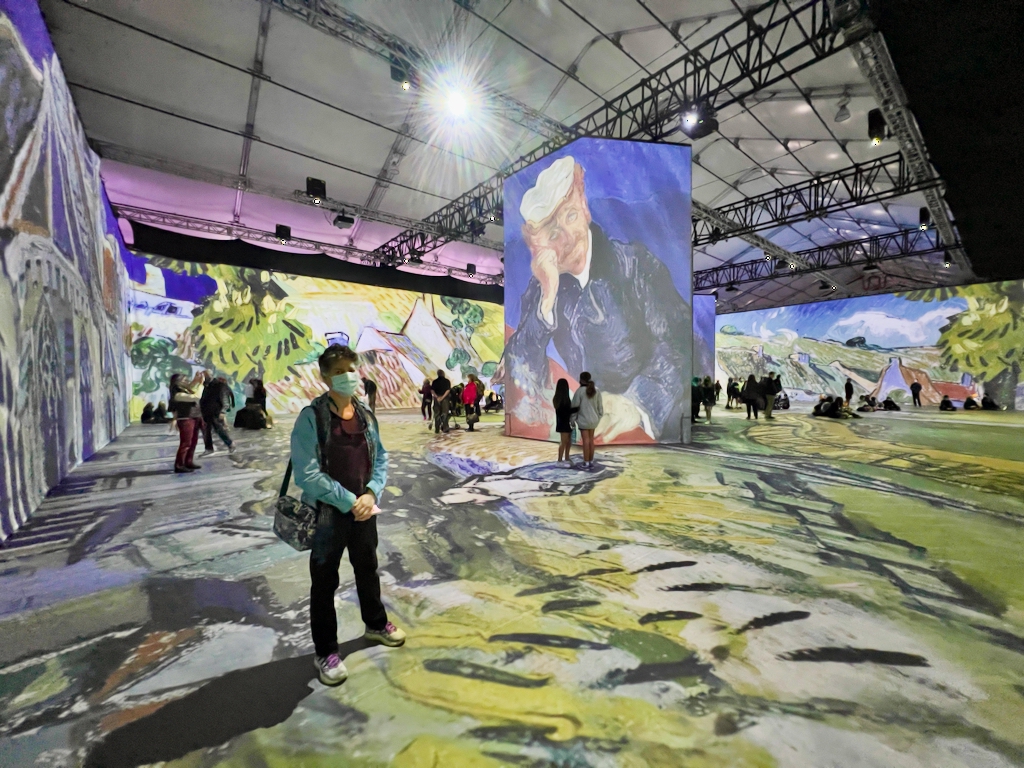 They kept changing and moving – you couldn't really examine anything because it'd vanish a few seconds later. And, unfortunately, some of the projectors were having problems, so there were some blurry areas. The musical accompaniment was nice.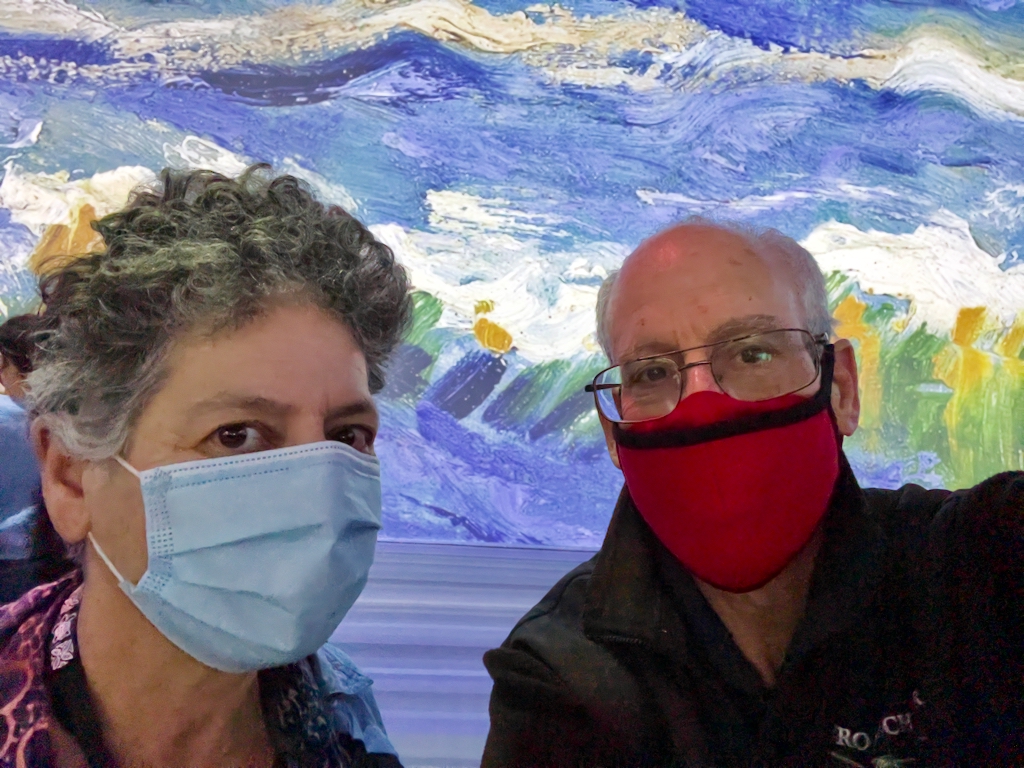 I don't know how this show compares with "Immersive Van Gogh" – it'd be interesting to see both, but not interesting enough to drive up to San Francisco.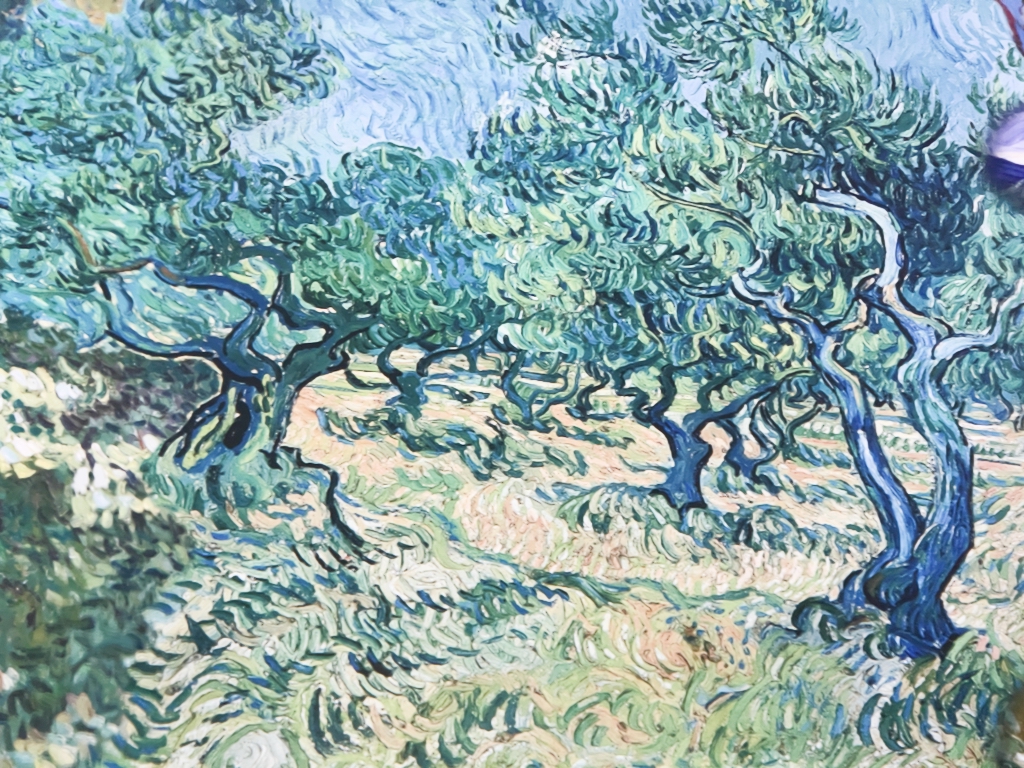 I was hoping to visit the San Jose Museum of Art after the show, but they're still only open Friday-Sunday. So we wandered around San Jose for a while before going back to the car and going home.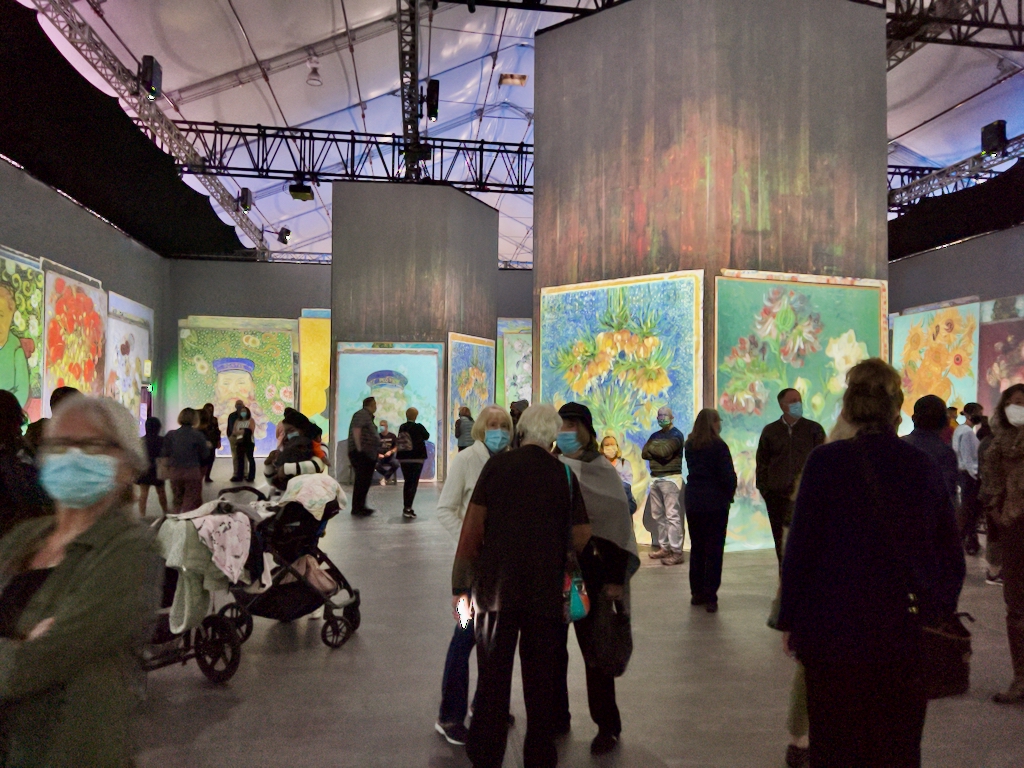 Would I recommend the show? Yes, but set your expectations for show more than art.