Local salmon season has ended, and our fish market contact didn't have any halibut this weekend, so we decided to try something unusual for us – Pacific sea bass. I didn't have any recipes which specifically called for sea bass; the New York Times did, of course, and we tried Bass Fillets Baked With Ginger and Sesame Oil.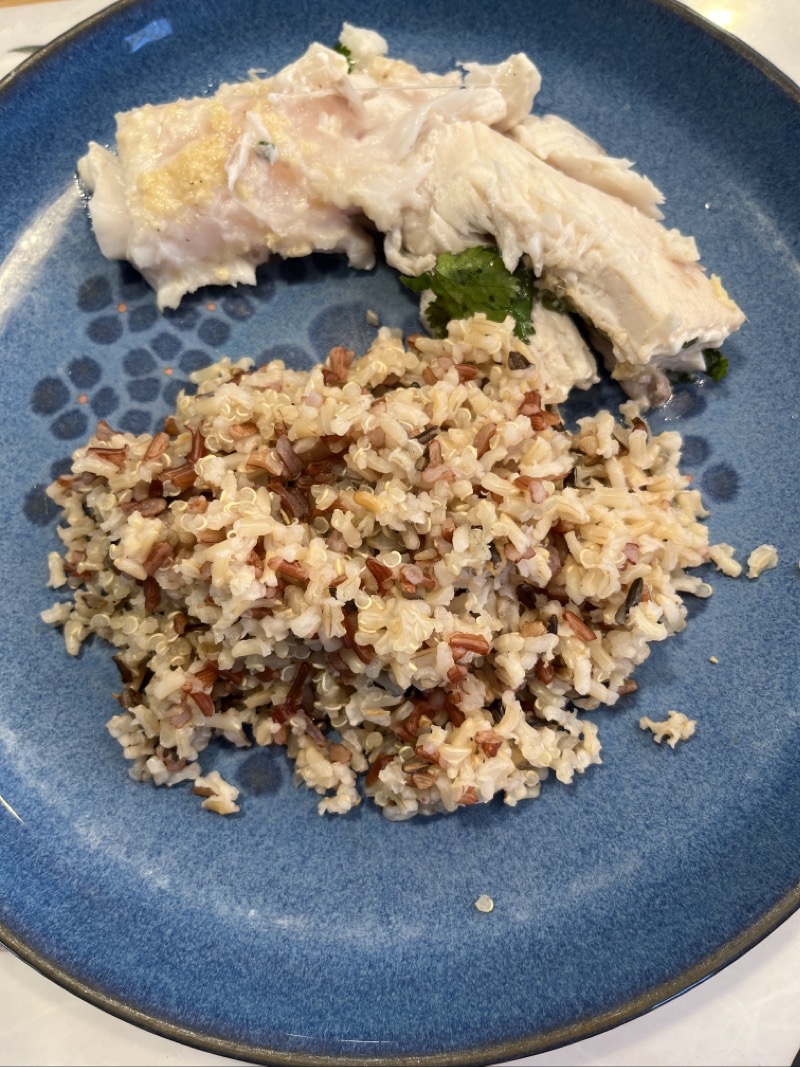 We weren't terribly impressed – it was ok, but uninspiring. If we make it again, I'll try doubling the amount of ginger-garlic paste and sesame oil. The recipe also only calls for cooking the fish for 7 minutes; fortunately, I read the comments before cooking the fish – they were unanimous in suggesting 15 minutes, and that was barely long enough.
On a brighter note, it's raining! Not much rain, but it's the first we've seen here for months and months!