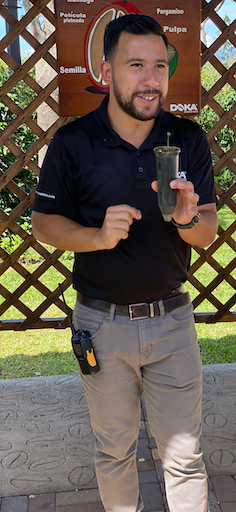 I've been ordering coffee from Doka Estate in Costa Rica ever since we visited them last February. The coffee is fresh and good, the pricing is reasonable, and delivery is quick – usually about a week from order to receipt. And it brings back nice memories every time I drink it.
I sent them an order to replenish my supply when I got home from Boston. The first notice I got from the Post Office said it would arrive next Monday. Then I got another notice saying it was in San Jose and I'd get it tomorrow. This morning, the Post Office said it was "out for delivery" and I should expect it today. And this evening, they claimed it had been held at my Post Office "at customer request", which surprised the customer!
I guess I have a trip to the Post Office in my near future.