We saw Native Gardens at City Lights Theatre this afternoon. It's a timely story about what happens when new neighbors with new ideas move into an old neighborhood; the cast was excellent and the set was amazing. If you're in the South Bay, I recommend going; if you're not ready to go to the theatre in person yet or aren't local, they plan to make a recorded version available soon.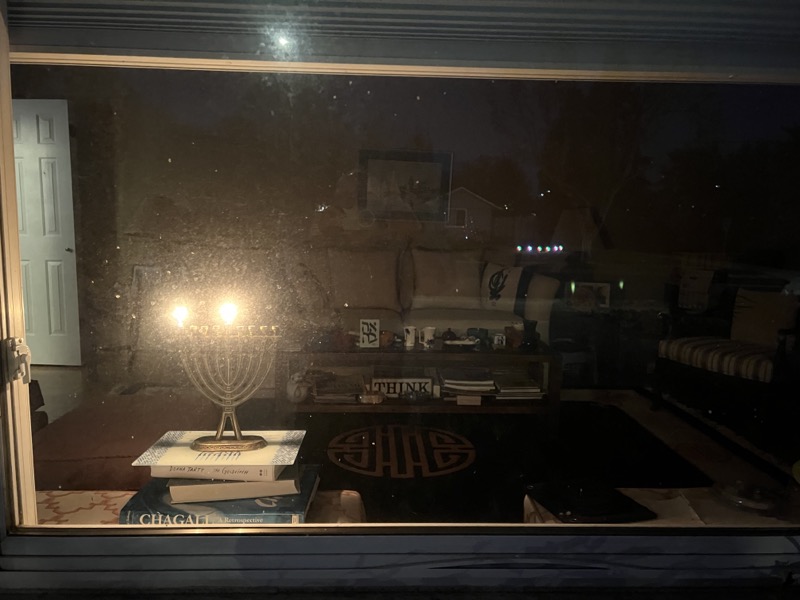 This evening was the first night of Hanukkah; we celebrated by having a Chicken Tikka pizza from Curry Pizza House. That wasn't our original plan for dinner, but the chicken thighs I'd bought to make Sheet Pan Cilantro Chicken with Kale hadn't defrosted enough to marinate by the time we left for the theatre, so we'll have that tomorrow.
Because it was the first night of Hanukkah, we added the Shehecheyanu blessing to the candle-lighting. The Shehecheyanu is said in commemoration of something good which happens infrequently, such as the first night of a festival. I had another reason to say it tonight – I had my first piece of Trader Joe's Peppermint Bark of the season. 😋
Happy Hanukkah!