I was the Toastmaster of the Day today at the Cats; I chose "Food, Glorious Food" as my theme, and people seemed to enjoy it. We only had two speakers, but I'd warned the Table Topics Master and she had enough time to ask nine different food-related questions, ranging from "What is your favorite food?" to "What was your most disastrous cooking experience?" (the answer to that question won the "Best Table Topics" vote).
Yesterday, I mentioned that Facebook wasn't letting me tag Diane (or Jeff, or quite a few others) on the computer, no matter what browser I used. Today, it decided to see if it could get me in trouble and offered me this new service: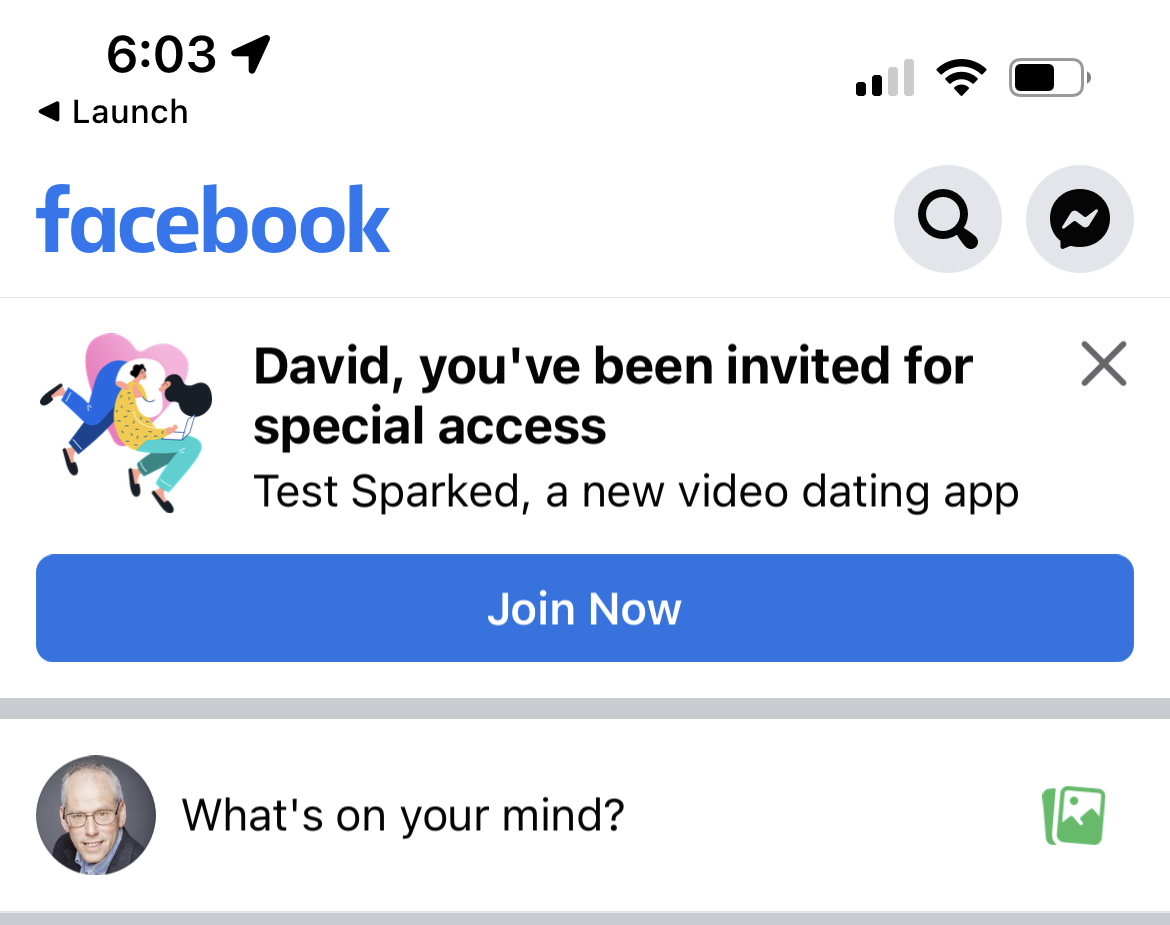 I was especially impressed that there's no way to tell them "no" – and the ad showed up at the top of the screen every time I opened the app or went to the site. Good thing I can't keep a secret!