Tonight was the Hanukkah Shabbat Service at Shir Hadash, and I was pressed into service as camera operator for our livestream. The service was outside because of Covid, so we couldn't use the cameras and microphones in the sanctuary; instead, the whole thing was streamed from my iPhone (mounted, fortunately, on a tripod).
It worked surprisingly well – the audio was clear (thanks to the PA system), and the video was mostly acceptable. I had to back away fairly far to be able to fit everyone into the shot, and that meant people were in front of the camera at times. And I couldn't resist the urge to try to zoom in or pan occasionally – luckily, the app we used (Switcher) limits the speed of the zoom, and having the phone on a tripod mount made it pretty easy to move slowly and steadily when I panned.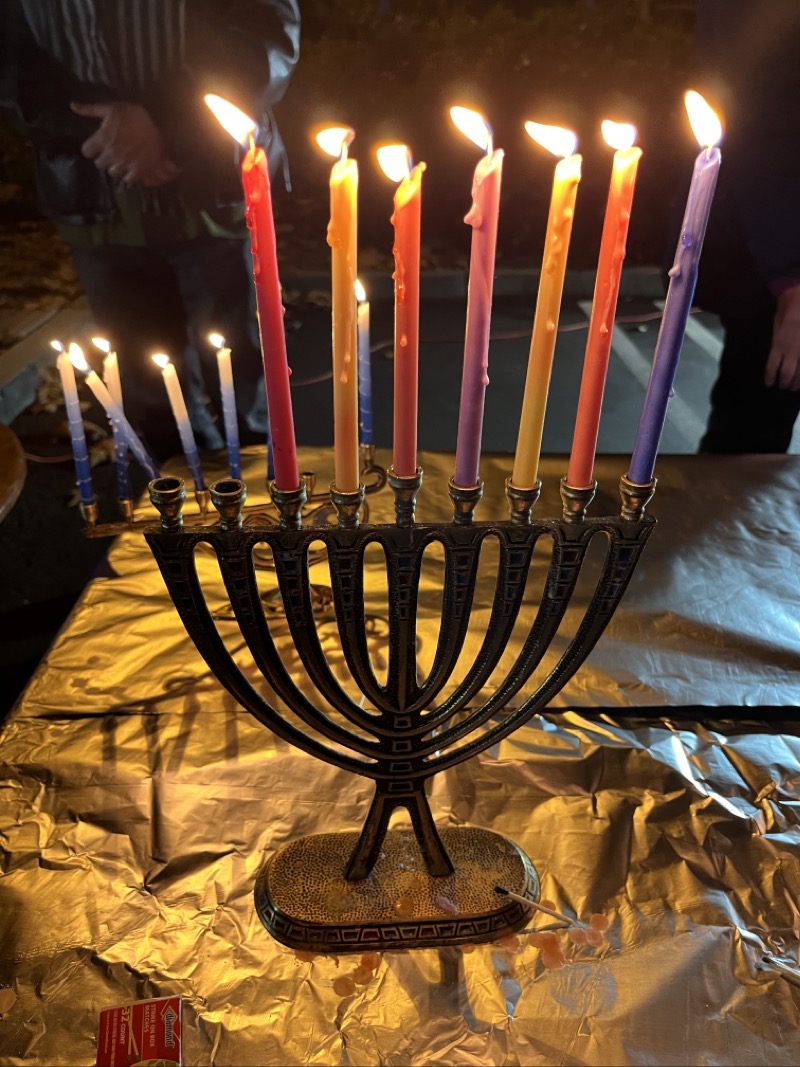 It was windy, so the candles in the various menorahs didn't burn too well, but that's probably the worst problem we had by being outside. They'd set up a tent over the chairs, and there were enough patio heaters to make it quite pleasantly warm in there.
Shabbat Shalom!