It was another quiet Sunday. We took our usual morning trip to the Farmers' Market followed by a long walk. I decided to wear a mask on the first half of the walk because there was a cold wind blowing – I knew there was a reason I should always carry a mask!
This afternoon, we went to the test site at Union Middle School for a Covid test; even though the theatre yesterday was fairly empty, I felt like it wouldn't be a bad idea to get tested. They did both a rapid test and a PCR test; we got the results (negative) from the rapid test before we left the school, and I felt happier.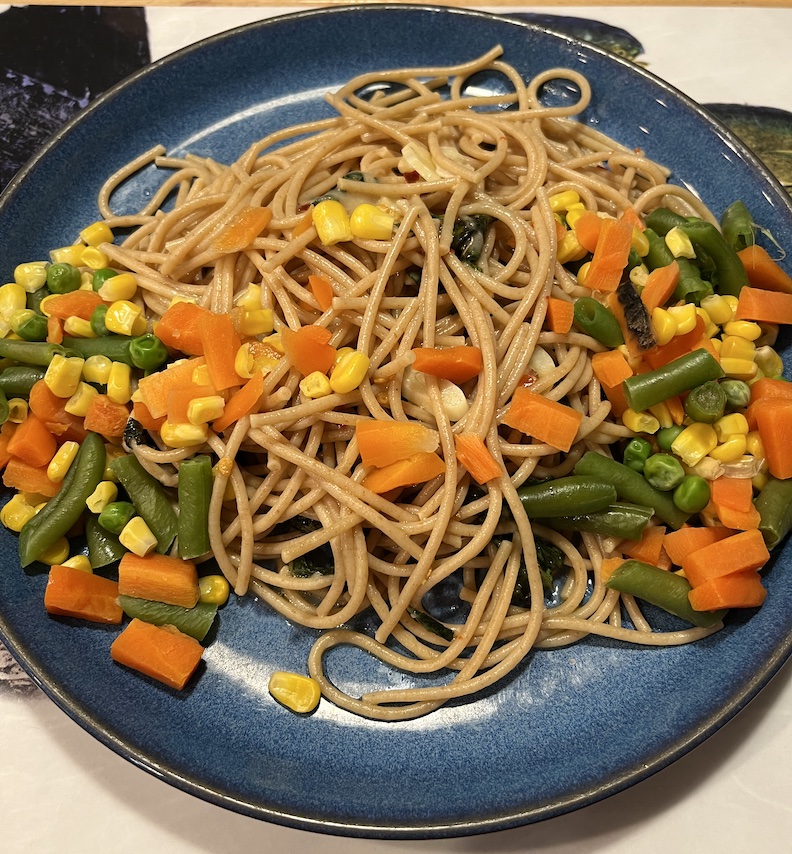 Tonight's dinner was another new-to-us recipe, Spaghetti Aglio e Olio adapted from Ina Gartner's recipe. It was easy to make, fairly quick, tasty, and filling – what more could we want?