We lost Internet connectivity this morning, sometime between 10 and 10:25am. I don't know what was wrong, but I wound up rebooting the modem, router, and controller – and once I got some connectivity back, updating the firmware on everything. I wonder if the log4j bug had anything to do with the problem.
This afternoon, we saw Lyric Theatre's H. M. S. Pinafore at the Hammer Theatre Center in downtown San Jose. Attendance was pretty light, almost certainly due to Covid – they mentioned that they were scattering groups throughout the theatre to maintain social distancing. It was a good production, and I left with the songs going through my head. Lyric Theatre has a tradition of having the cast, still in costume, greet the audience after the show – it's a nice touch.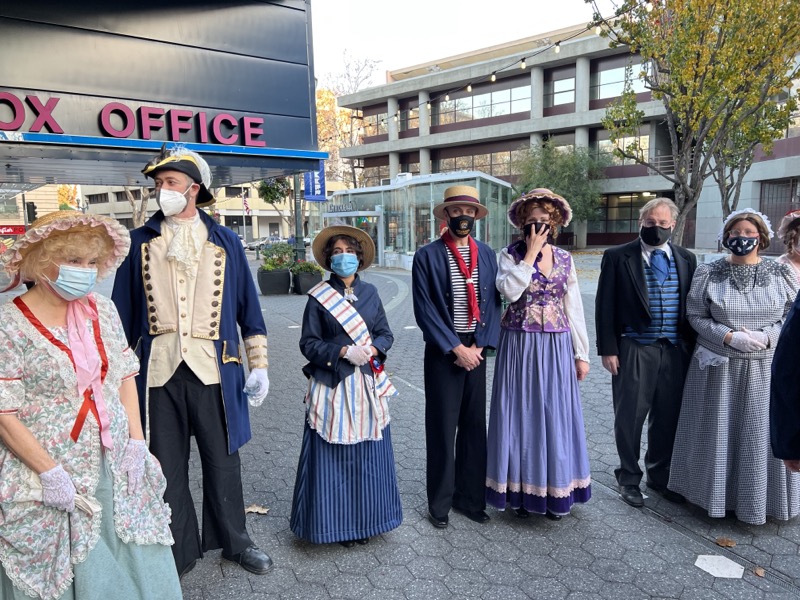 This evening, we tried a new recipe from the Times, Roasted Salmon and Brussels Sprouts With Citrus-Soy Sauce. It went together pretty easily; I might skip the jalapeño next time, though.