FedEx kept us busy this morning – they delivered our replacement Costco order and then called me to tell me they were SURE that the original order was somewhere in San Jose and they're still trying to find it. We'll see.
After lunch, we drove down to Santa Cruz to see monarchs and enjoy the weather. We started at the Butterfly Grove at Lighthouse Beach State Park – it took a few minutes before we started seeing butterflies, but there were plenty of them once we found the right place.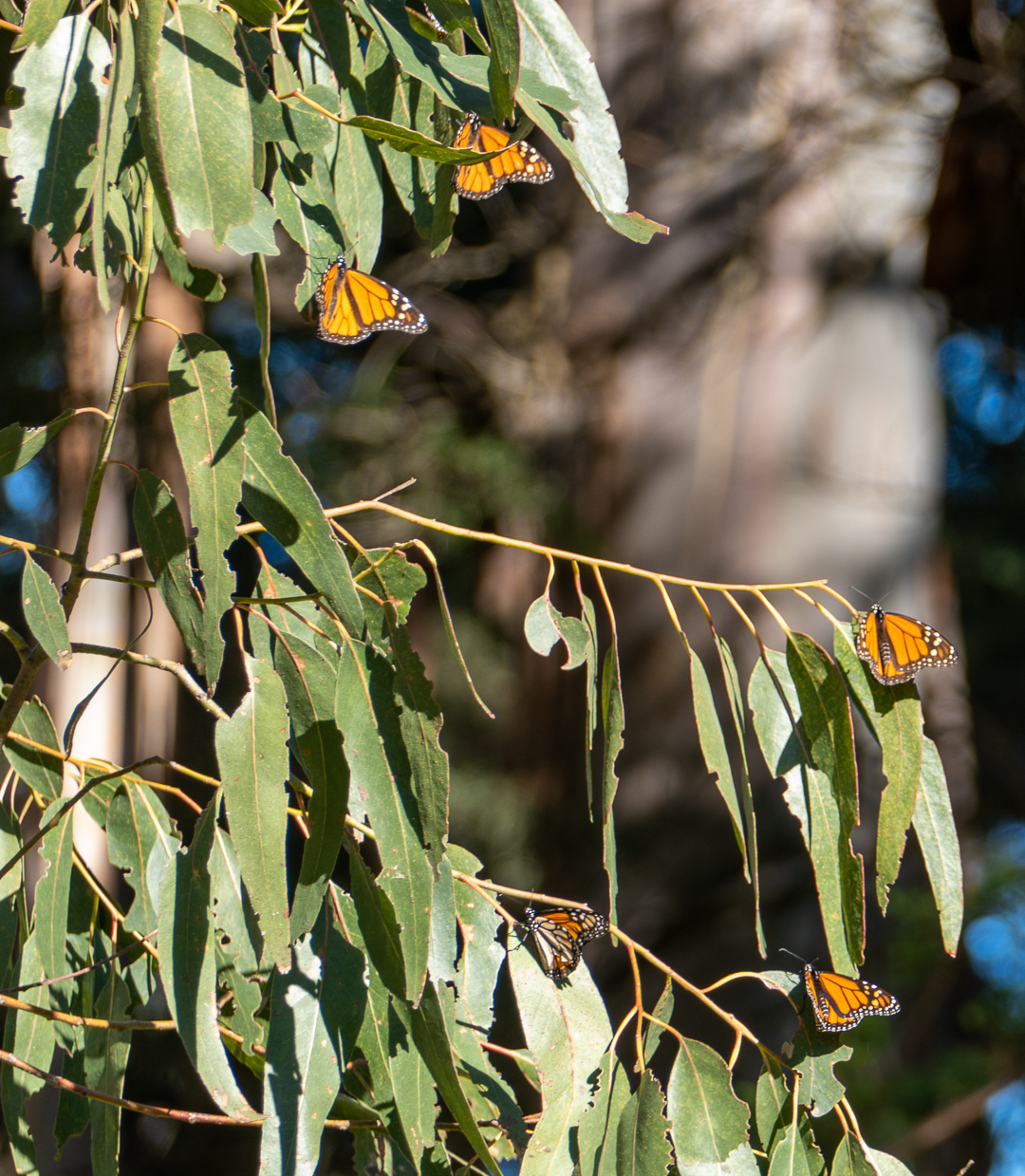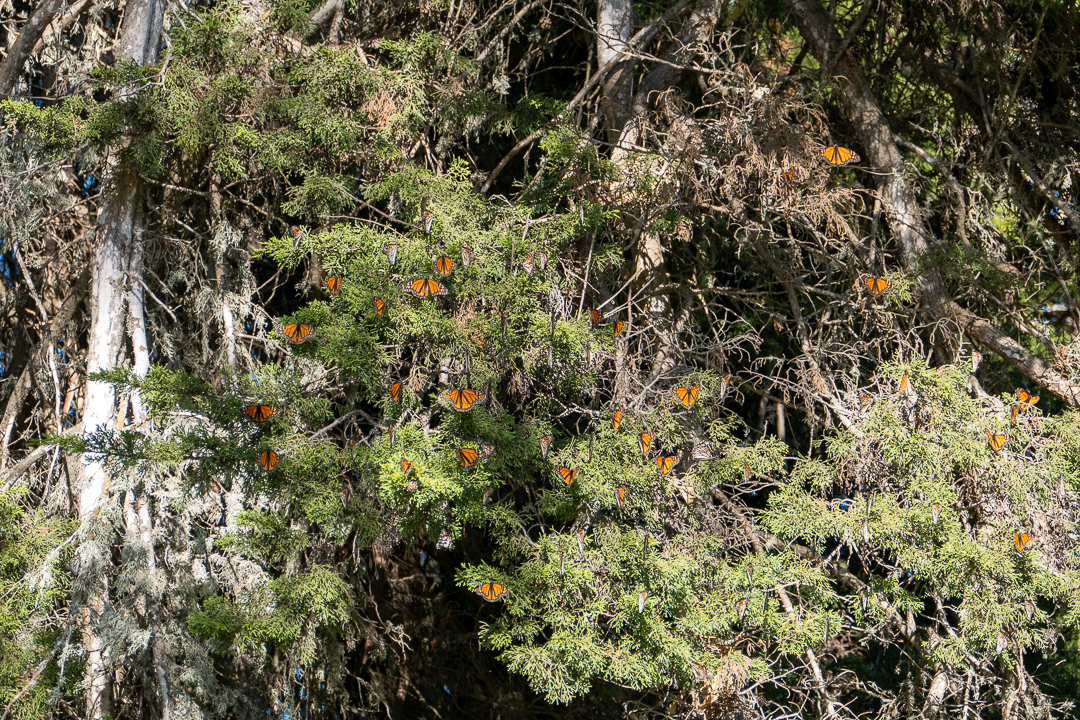 We also wanted to see the butterflies at the more famous grove in Natural Bridges State Park, about two miles away. We walked there along West Cliff Drive so we could enjoy the scenery. The first thing we found was a small surfing contest – I think it was for students, but I'm not sure.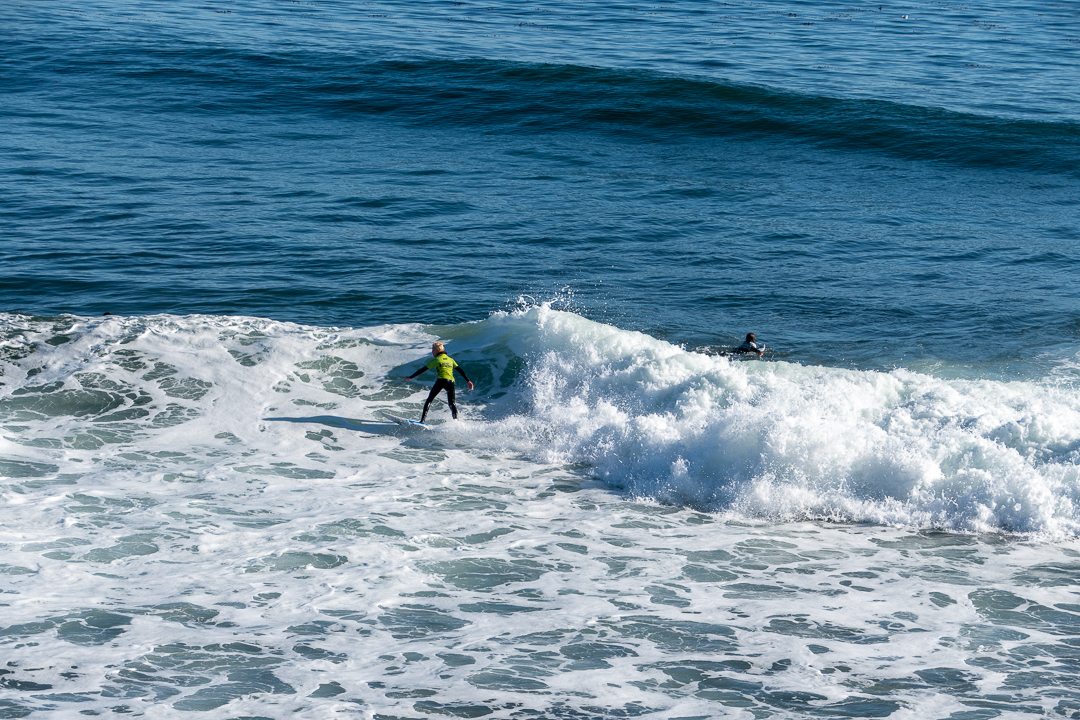 The Surfing Museum was nearby; we'd visited it in pre-Covid days and might go back again, but not today.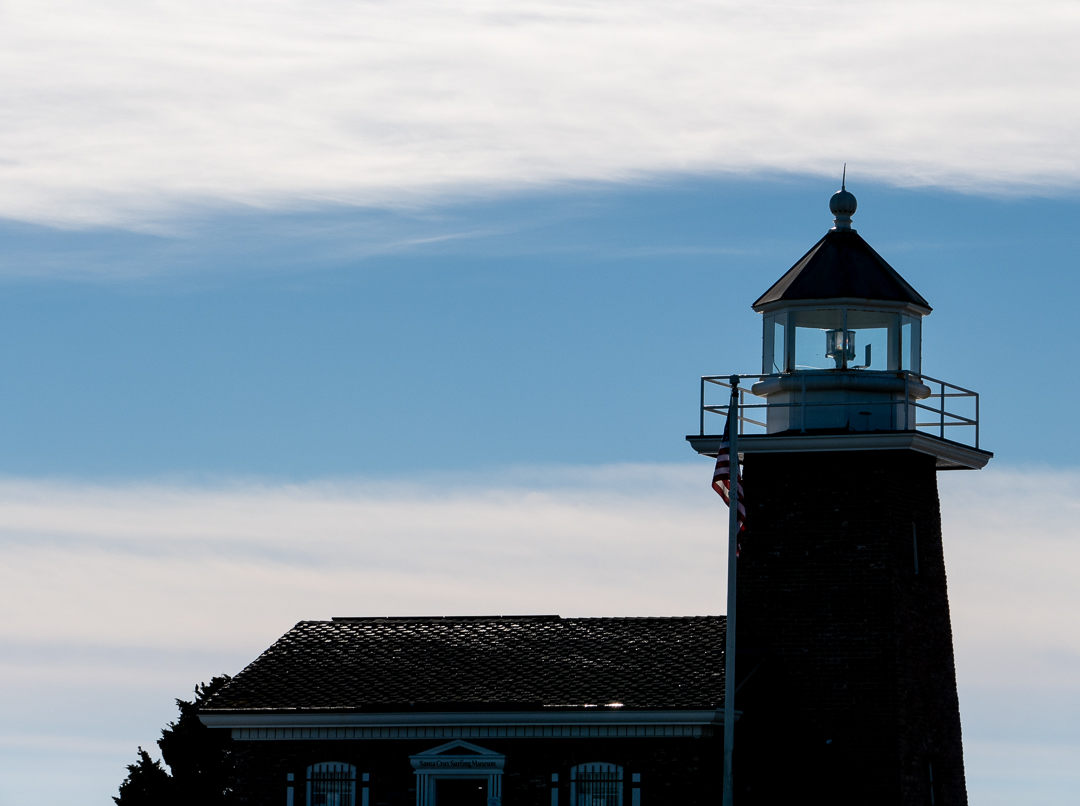 I like the rock formations along West Cliff Drive.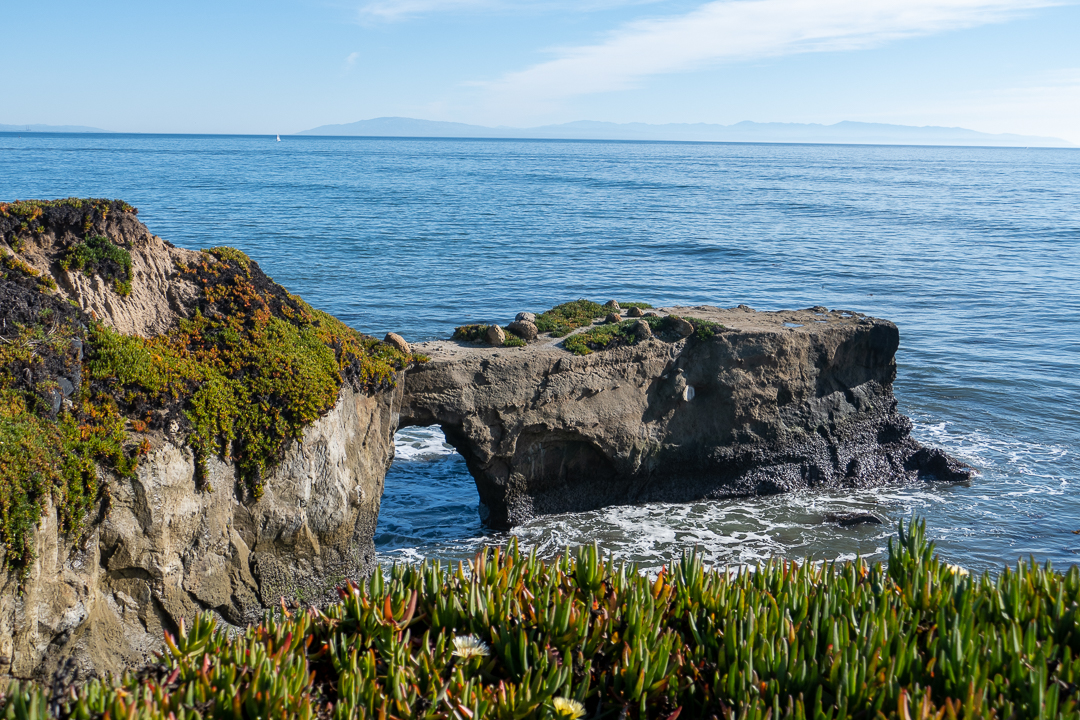 So do the birds.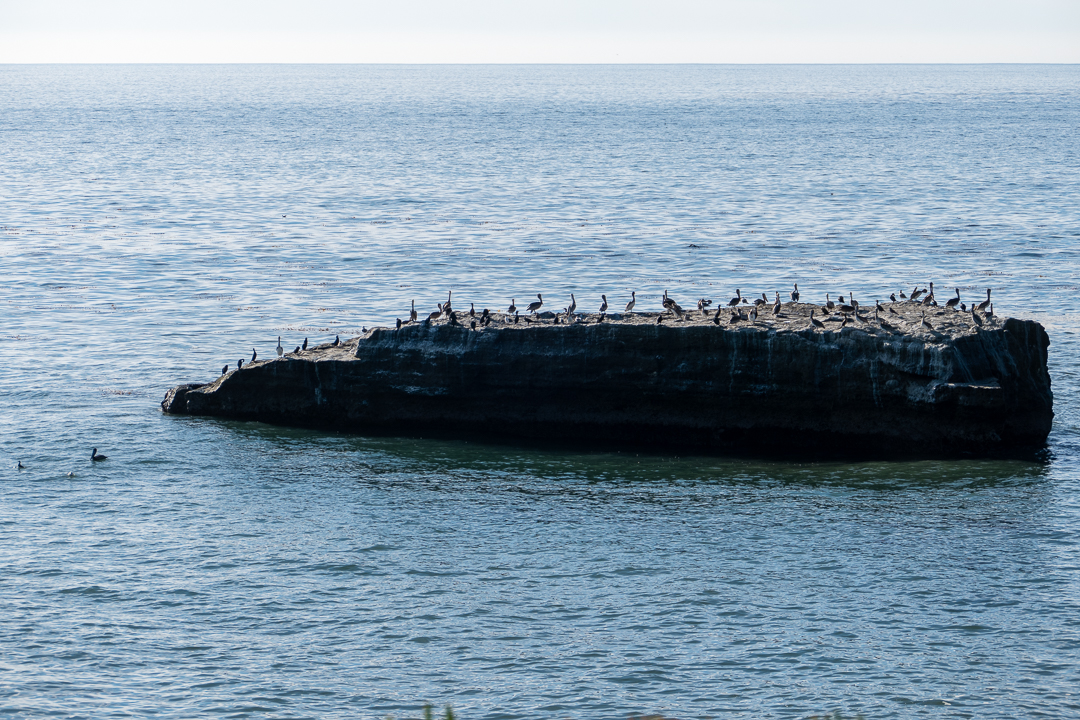 And other people.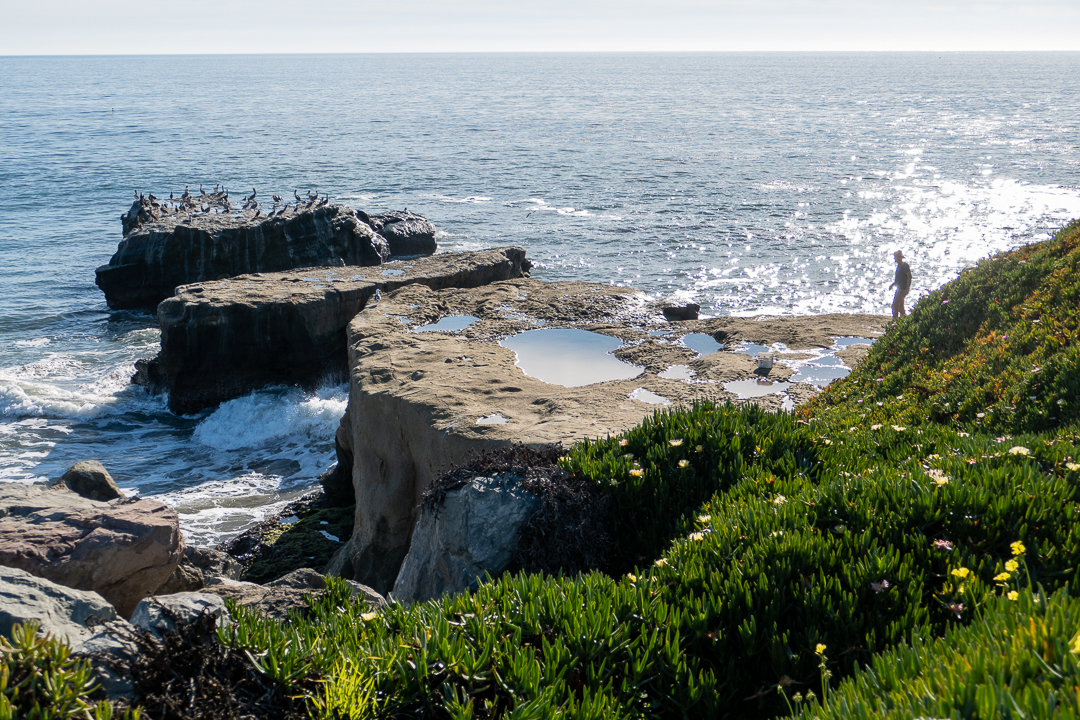 We had to take at least one selfie, right?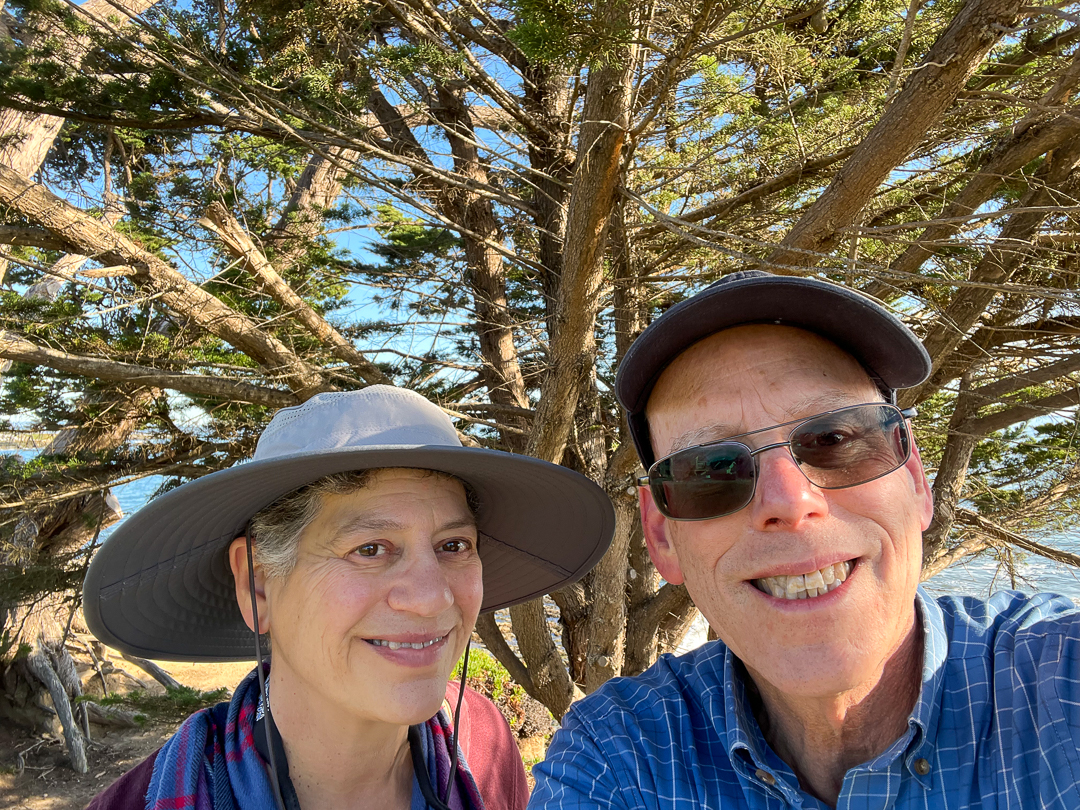 Finally, we reached Natural Bridges State Park and the Monarch Trail. There was a naturalist at the viewing area on the boardwalk; he pointed out some of the bigger groups of monarchs that were still active this late in the day.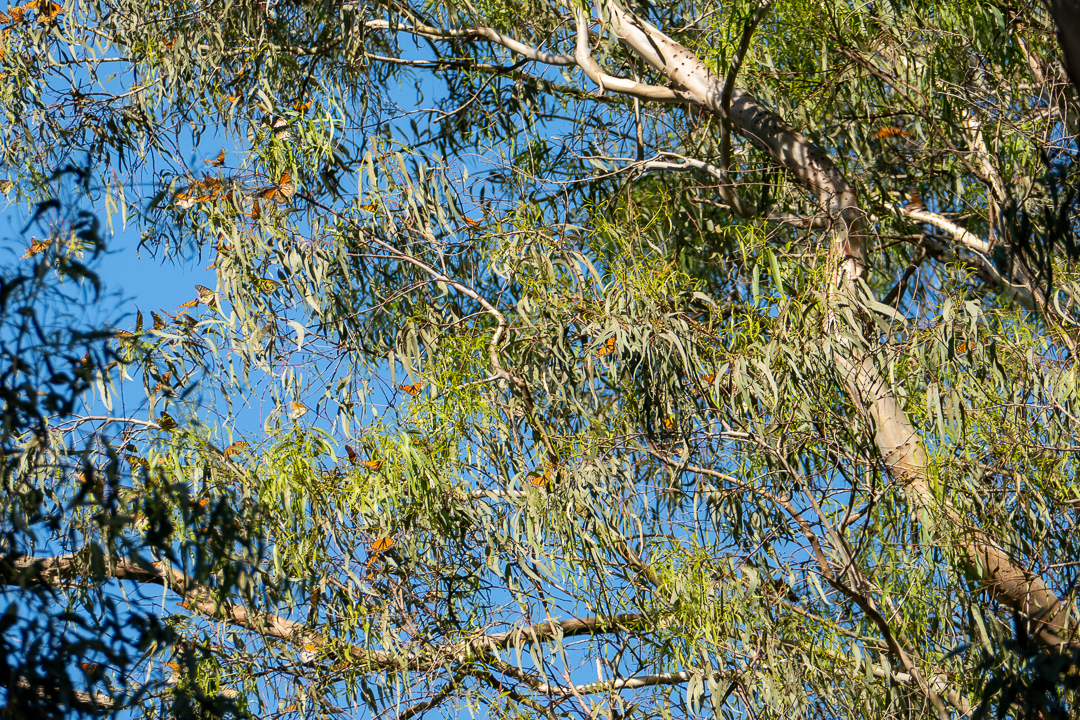 Many of the monarchs were settling in for the evening.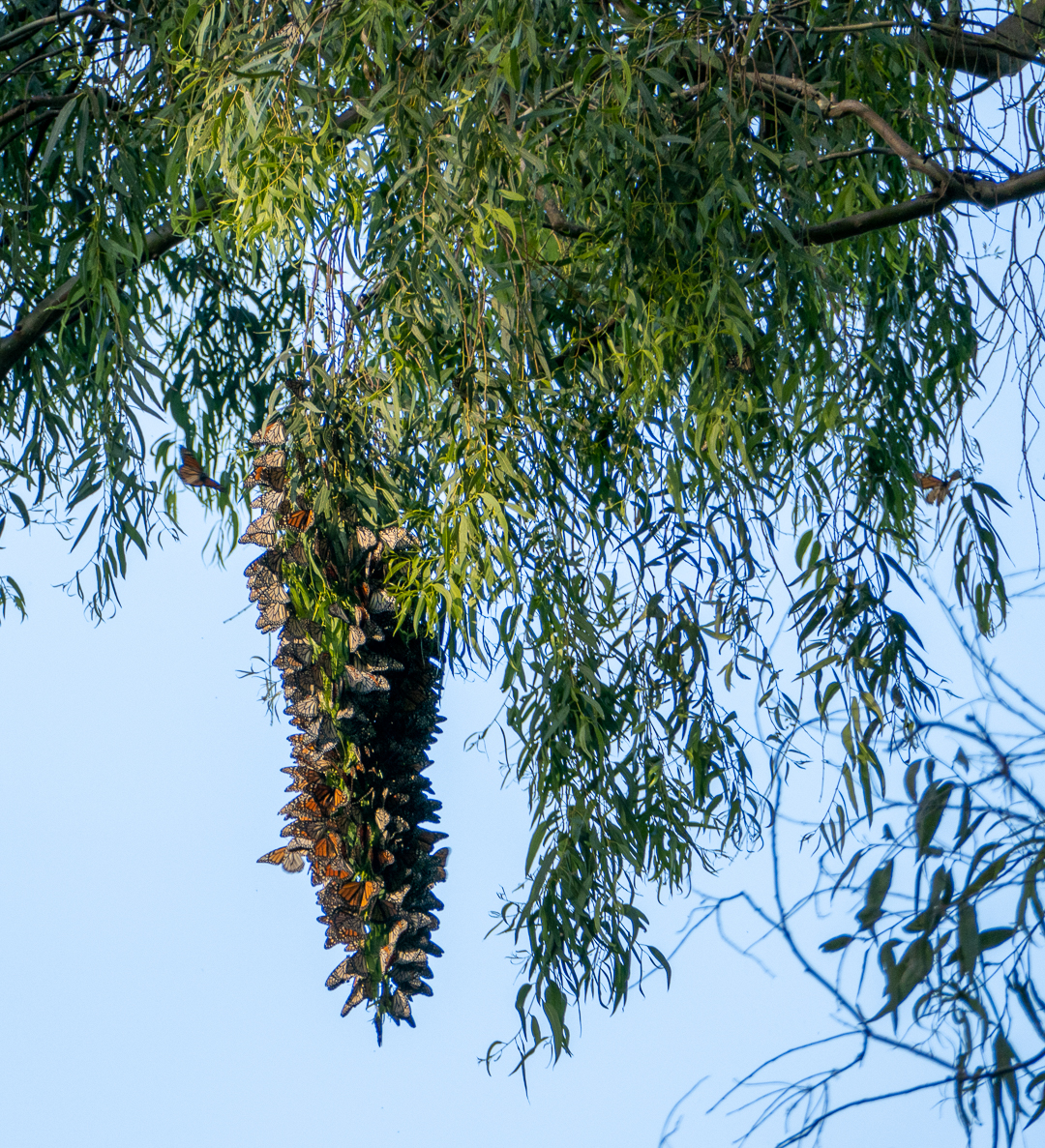 We walked back to our car – this time, we only took West Cliff part way, but it was still lovely.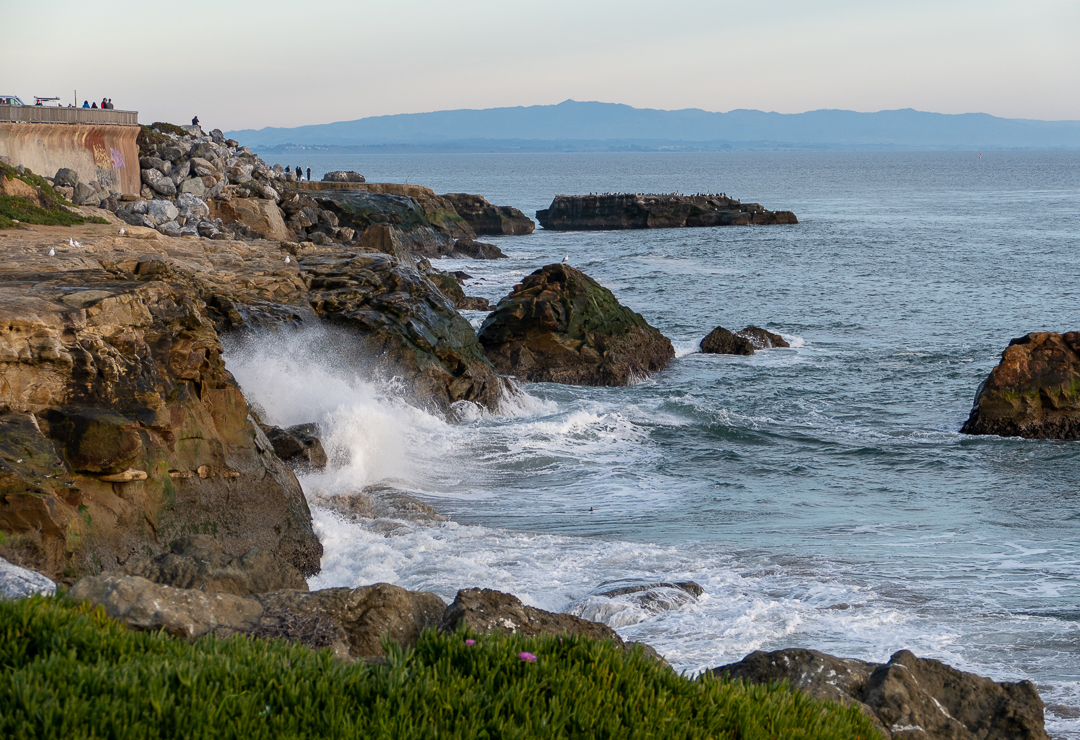 We turned inland about a mile and a quarter from Natural Bridges; even though we were away from the beach, there were still lots of nice flowers to look at in people's yards.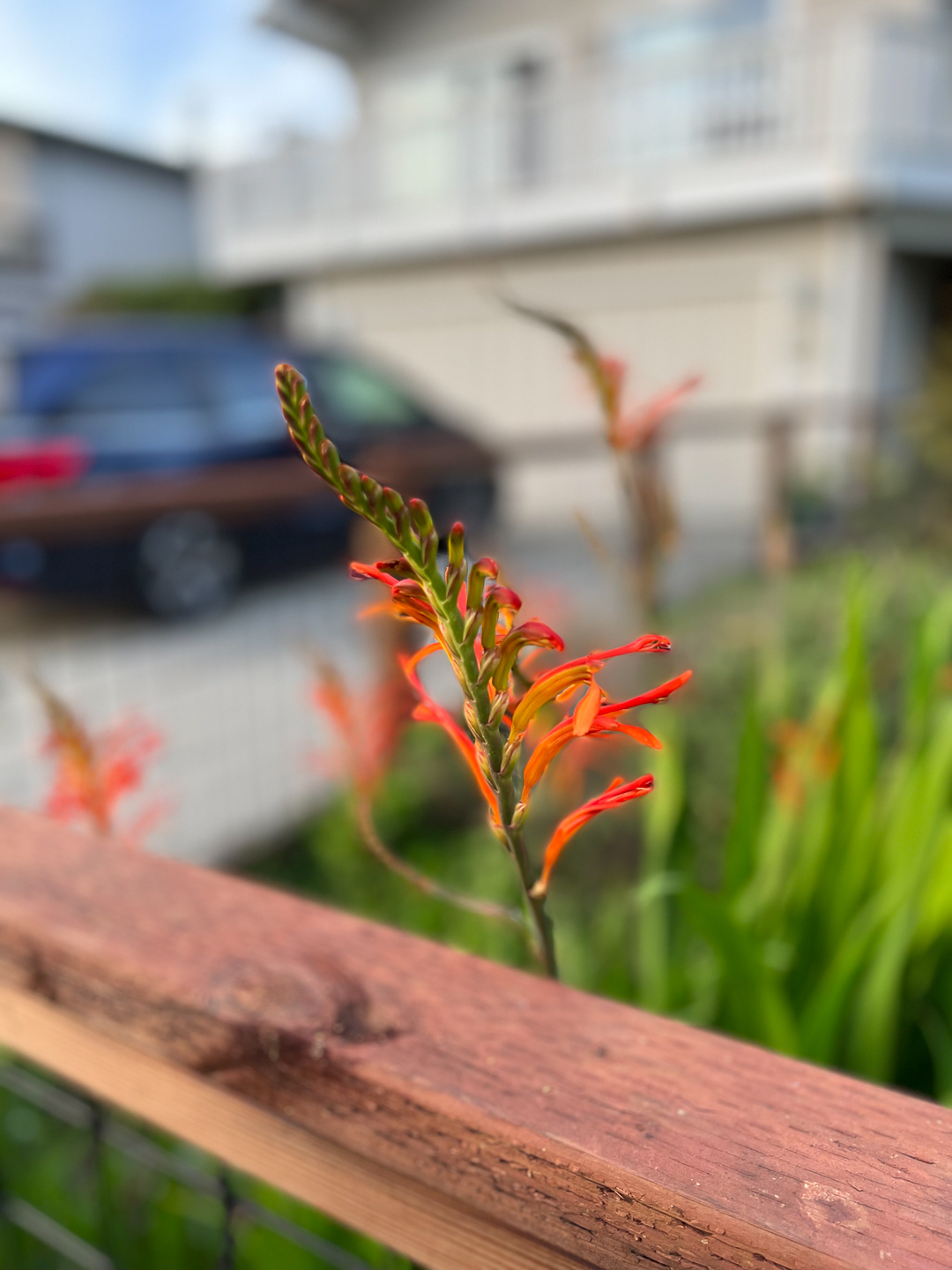 And then we drove home while it was still light. Not a bad way to spend Sunday!