I'm very glad my Toastmasters meeting this morning was on Zoom and not in person, even though it meant my speech for the "Effective Body Language" project was less effective than I'd've liked. We had sixteen attendees. Two of them had had the worst headaches of their lives this week. One of them was Covid-positive, and the other was waiting for PCR test results; we also had at least one member who was unable to attend due to a sudden health issue.
After the meeting, we took our usual walks, and then I tackled the Traeger grill. Replacing the fire pot was easy after I watched the videos on this page; the igniter looked like it was in good shape, so I plugged everything back in and fired it up. My infrared thermometer showed the igniter heating up well over 250F within just a couple of minutes, so I added pellets – and nothing happened.
So I took it apart again to replace the igniter. The official instructions tell you to remove the control panel and the pellet hopper, but the unofficial video I watched suggested taping the wires of the new rod to the old one and using the old one to fish the wires through the holes as you remove it. I couldn't make that work, so I followed the official instructions and removed the hopper – it took less time than I'd spent trying the other method. And it let me vacuum out a ton of pellet dust from otherwise-inaccessible areas, too.
Finally, I buttoned it all up again and turned it on; this time, the igniter got up over 500F, so I put in the pellets and let it rip. A couple of minutes later, I had fire in the hole!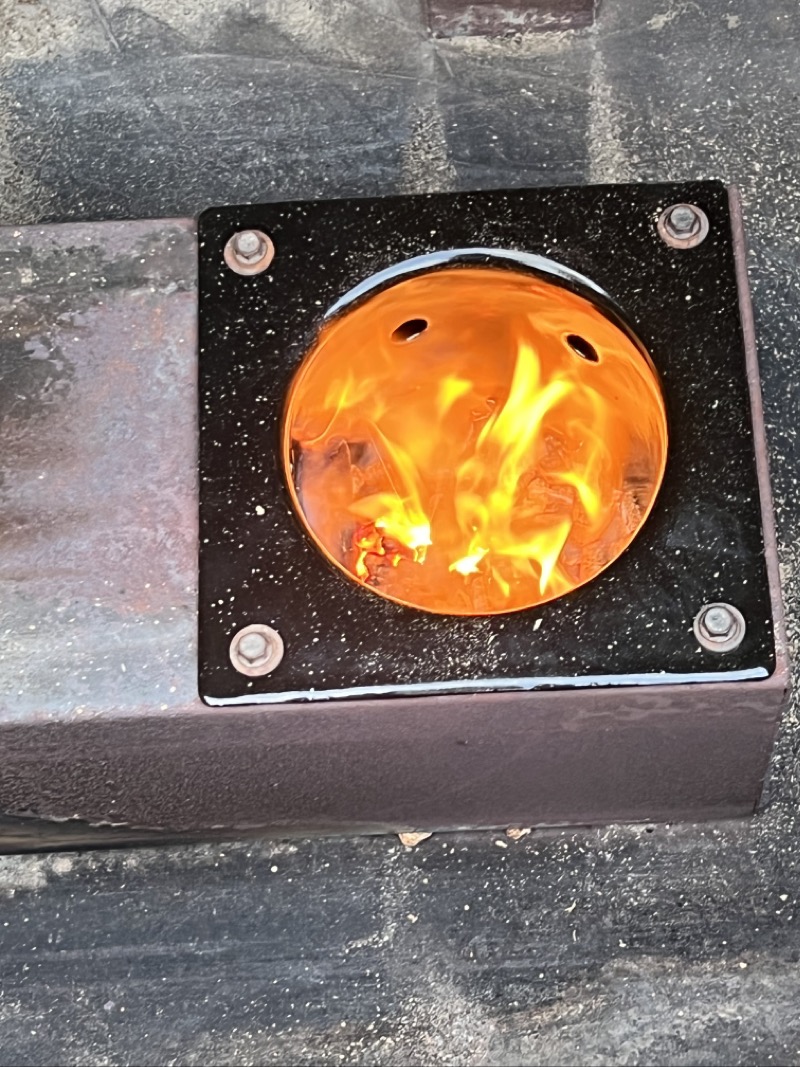 Not only did today have fire, it had ice. Well, Björk liqueur from Iceland – we'd bought a tiny bottle from the duty-free shop at the Reykjavik airport on our way home, and we decided to have it tonight. It's made from birch syrup and sugar (and alcohol!); we were surprised to discover a little birch twig in the bottle, too.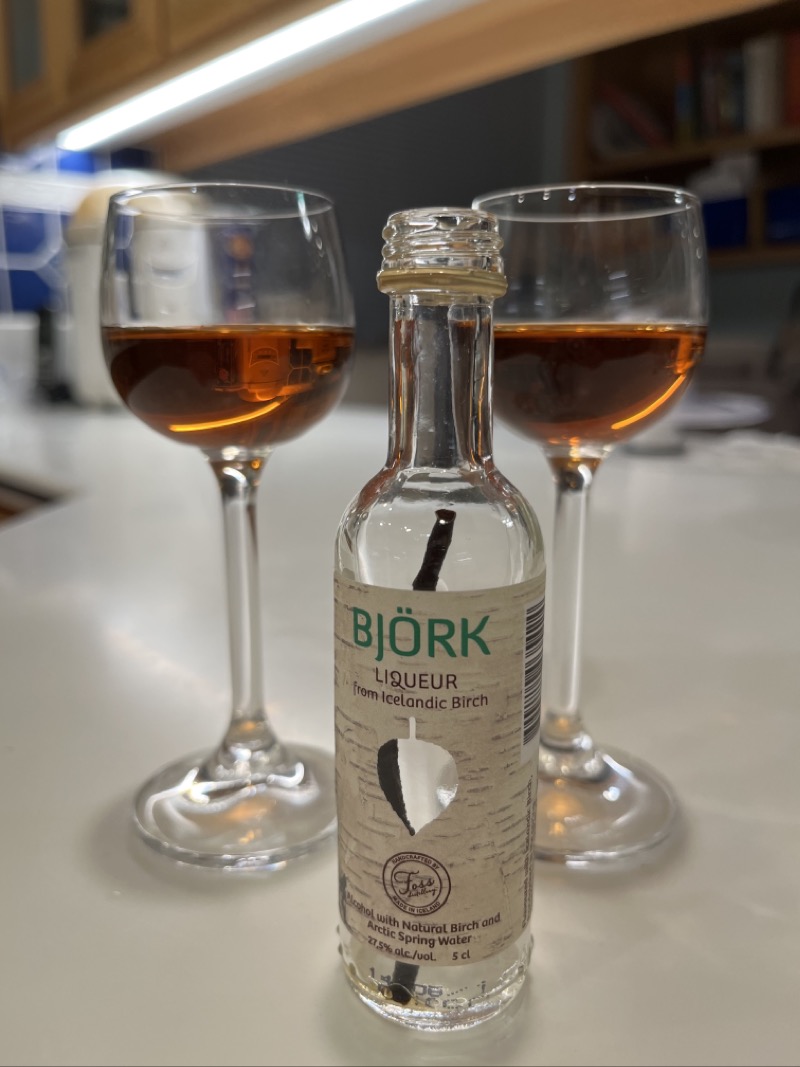 It was odd and rather sweet. I'm glad we only bought a 5cl bottle. It's not the last Icelandic delicacy left from the trip – we still have a few chocolate discs, which are pretty good (even if they are milk chocolate). And Cost Plus had some Icelandic chocolate bars the last time I looked, but that was a few months ago. We may just have to plan another trip!