We visited our lawyer to sign updated wills, powers of attorney, and health care advance directives today – I guess that must mean we're grown-ups.
Beyond that, it was a quiet day – we fled the house this morning so our housecleaner could work without interruption, took a walk on the Los Gatos Creek Trail, shopped, failed to find pomegranate arils but eventually found a whole pomegranate, and watched some TV. I also had to adapt my "daily comics" program to work with changes that Comics Kingdom had made to their website – it was easy and now the program is shorter, which is always a good thing!
Three years ago, we were in Singapore, taking a full-day guided tour around the city. Our guide showed us places that had been used in Crazy Rich Asians, historic places like the former Ford factory where the British surrendered Singapore to the Japanese during World War II, beautiful views from high-rise public housing, and interesting places to explore later in our trip. We even visited an old haunt that had vanished from the Bay Area – but limited our consumption to a photo.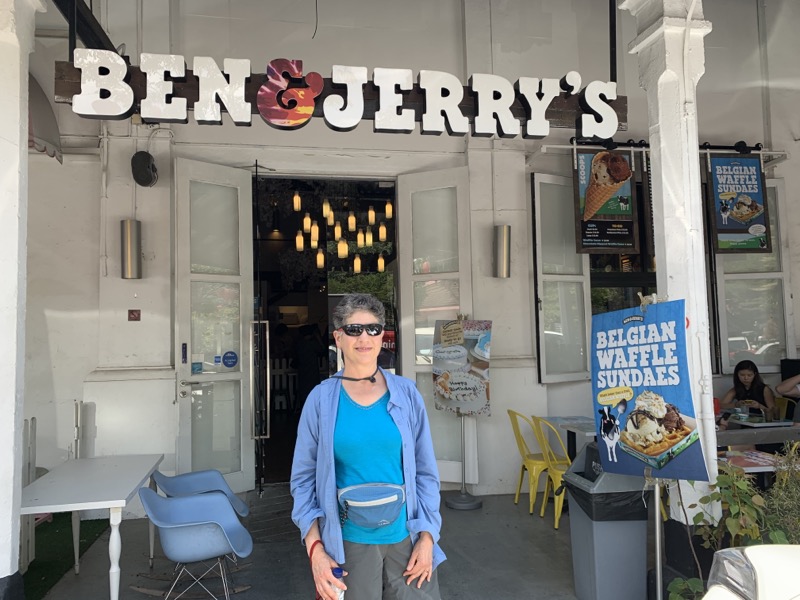 We did, however, have local ice cream a few hours later. :-)