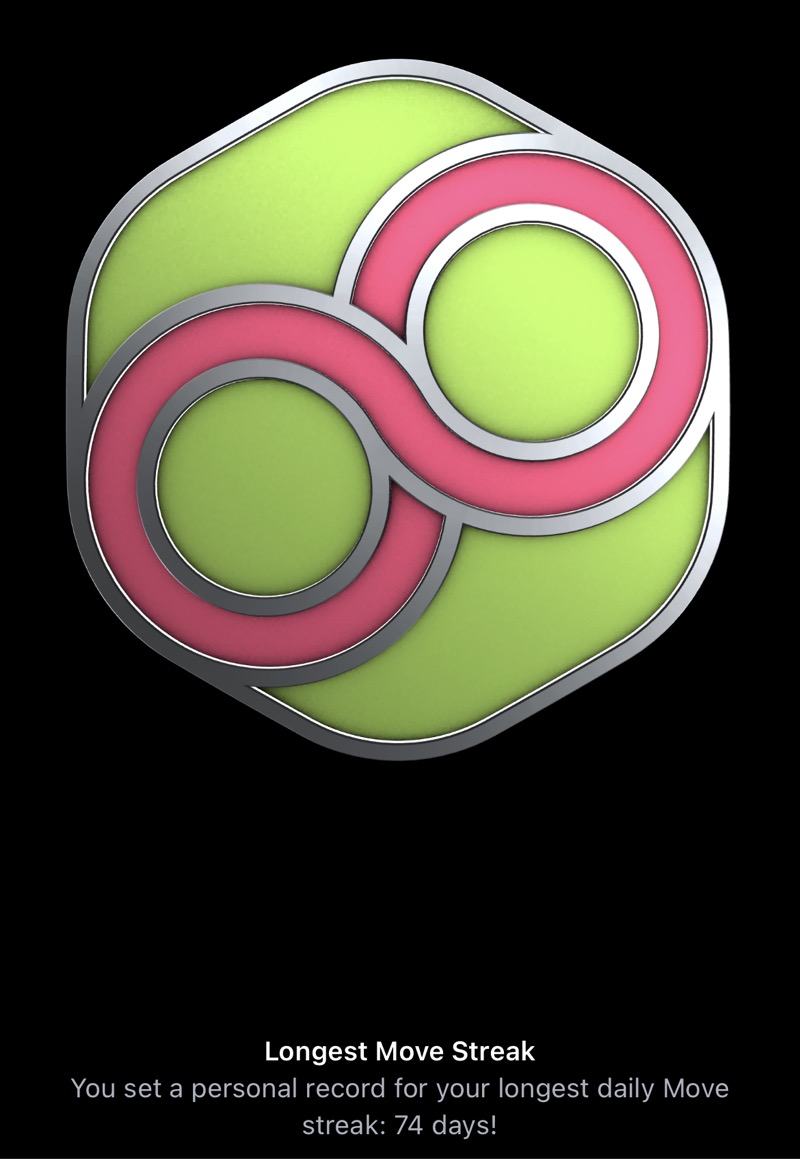 I started a new streak of completing all three fitness rings on my Apple Watch today.
My previous streak ended yesterday after 74 days. I had to have a small routine procedure; afterwards the doctor told me to stay home and take it easy the rest of the day – so I did.
I also missed my Toastmasters meeting today because I slept late in deference to the doctor's advice.
After that, though, things started getting back to normal; we took our usual walks and ran our usual Thursday errands.
It's unlikely that I'll hit 74 days again this year – travel days make it hard to close all three rings. It's a good tradeoff!