It won't surprise anyone who knows us if I tell you that we like chocolate. And we usually have a few different kinds available so we don't get tired of one particular variety.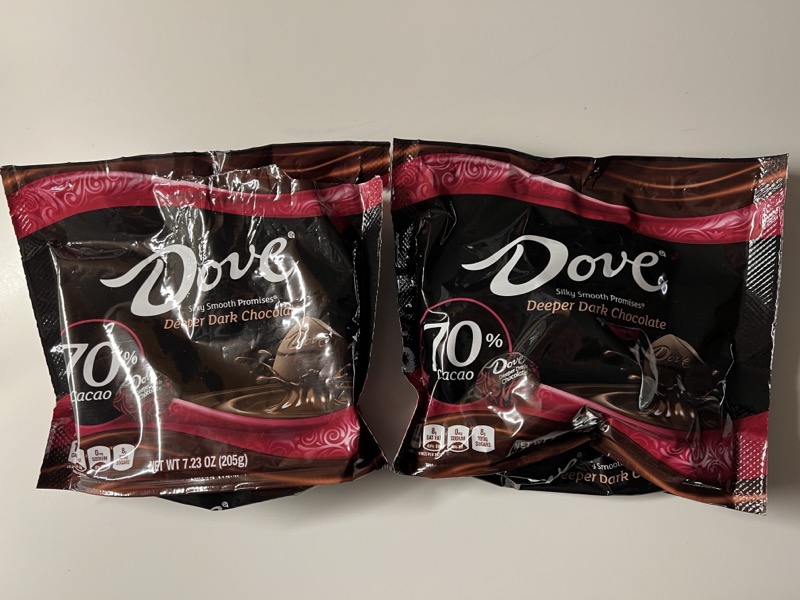 Last year, we picked up a couple of bags of Dove Dark Chocolate Promises® at a post-Halloween sale. They're not our absolute favorite chocolates, but they've always been good, if a little bit on the waxy side. I put them aside for later, and finally got around to opening one of the bags today.
It wasn't worth the wait. The waxy mouthfeel dominated, and there wasn't much chocolate flavor. It wasn't just me – Diane had the same reaction. I tried a second piece just to make sure and couldn't finish it.
The right thing to do probably was to unwrap each piece and put it in the compost bin – but I did the expedient thing and threw both bags in the trash.
Throwing chocolate away – what has the world come to?