Another day, another hike.
We left Yosemite Blue Butterfly Inn for the last time (for now, anyway) this morning and drove into the park to go explore Mirror Lake. There was a lot more traffic today than yesterday, but we still had no problem finding a parking place in the main lot.
We took the shuttle to the Ahwahnee Hotel, then hiked the rest of the way to the lake; it was a pleasant walk, and not very crowded. The water at the near end of the lake didn't live up to the "mirror" name, so I'm glad we went to the end to enjoy the prettier view there!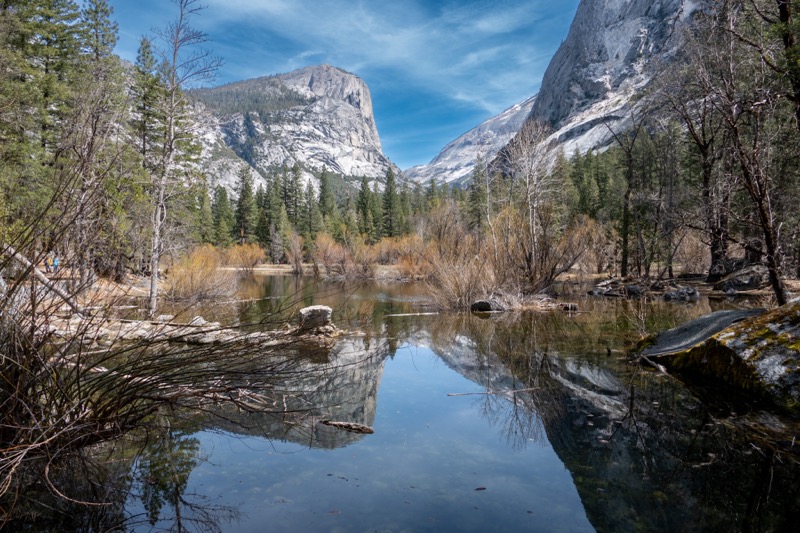 We walked back to the Ahwahnee for lunch (much better than Degnan's Deli yesterday, and only slightly more expensive) and a little light shopping before hopping the shuttle to return to Yosemite Village and our car. But there was a TON of traffic on the road, so we got off at Yosemite Falls and walked back to the car.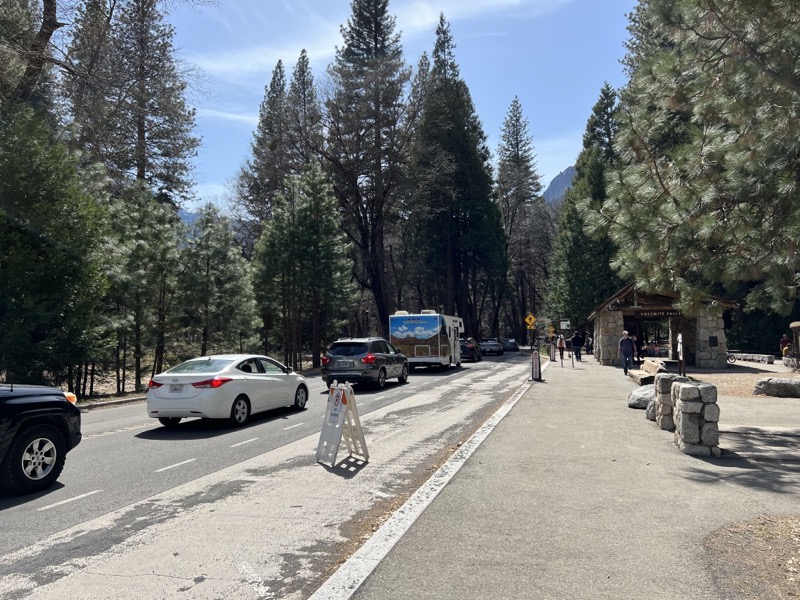 Instead of coming home the way we drove up, we left on CA-41 and stopped at the Wawona Hotel; it was picturesque in a very different way than the parts of the park we'd spent most of our time in. We didn't have the time or energy to walk to Mariposa Grove – perhaps next trip.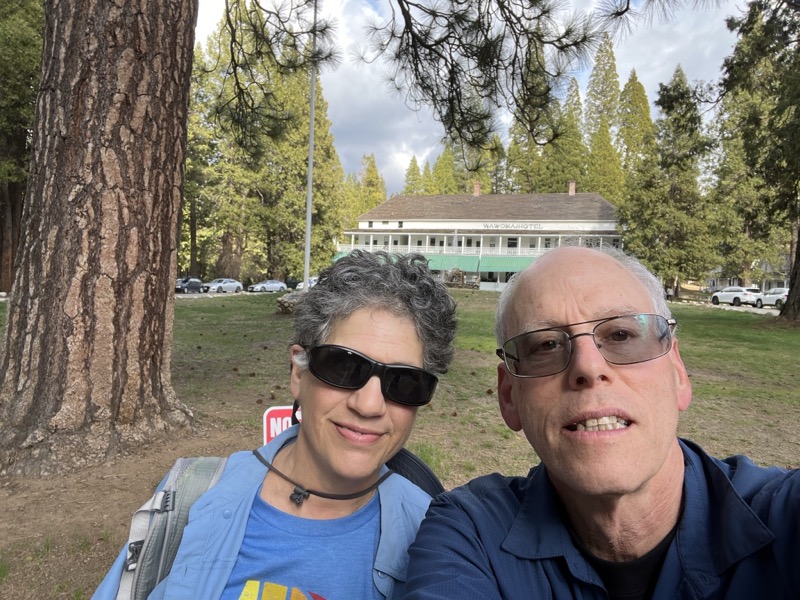 And we're home again – it was a busy three days!