Two years ago, Google and Apple collaborated on the Exposure Notification System to help people find out if they'd been in close contact with someone who had Covid-19. Diane and I both turned on the feature on our phones as soon as it was rolled out in California and promptly forgot about it.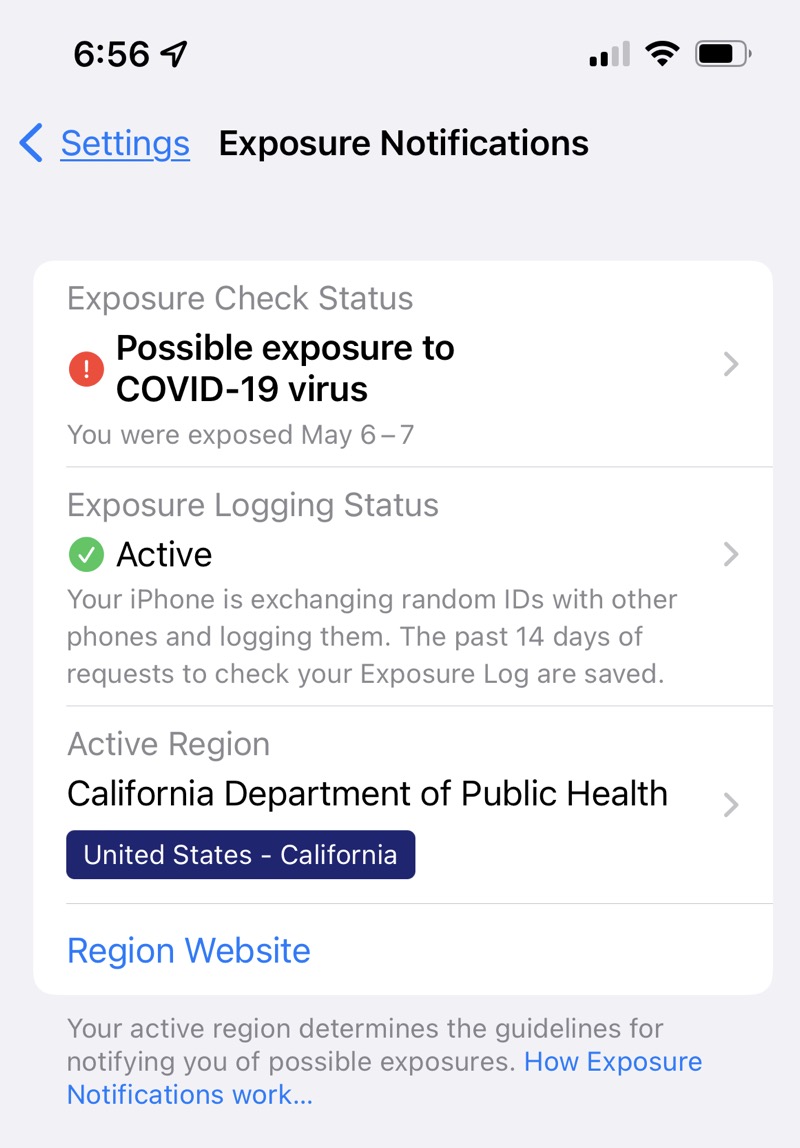 I was notified of a possible exposure to Covid-19 today; I wonder who it could have been?
Diane is still doing well; I am waiting to get the results from the PCR test I took this afternoon. I went to the test site in the Stanford Medical garage near me. In the past, it's usually taken about ten minutes from the time I drove into the garage to be tested – and that includes driving up to the fourth floor. Today, it took 30 minutes, and the nurse said it had been like that the whole day.