British Airways has weird seat arrangements in business class on their transatlantic flights. I'd made the best guess I could from the seat map, but Diane and I were separated by a divider – however, there was an unrelated person who would have been right next to me all night. He was happy to swap seats with Diane so we could be together instead.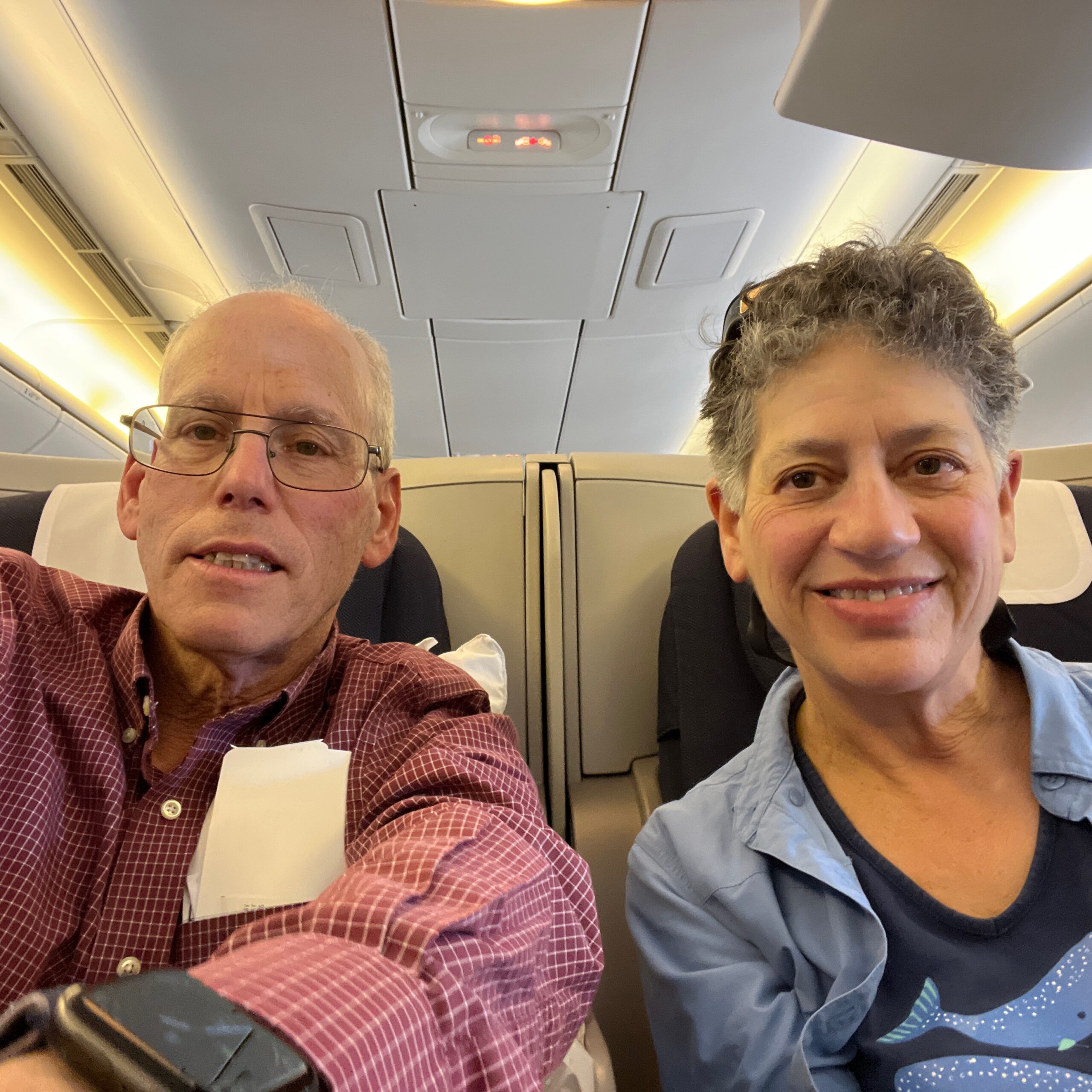 The food was good (we both had the cod) and I liked the Italian white wine; the Pinot was ok, too. The before-dinner drinks were forgettable; the Graham's Six Grapes Reserve Ruby Port was very nice.
When we landed, we had to wait a couple of minutes for a gate – and about 20 minutes for the jet bridge to connect to the airplane. People with short connections were not very happy. We came into Terminal 5 and had to take the bus to Terminal 3 for our flight to Porto; getting through security in T3 was not too bad (and would have been easier if I'd listened more carefully and taken off my Apple Watch before going through the metal detector!).
The BA lounge in T3 is not as nice as the one at SFO; we were hungry and ordered the Moroccan Meat Balls. They took about 30 minutes to arrive and weren't worth the wait; at least they didn't cost extra. I was really surprised that they didn't have any desserts available, unlike the situation in SFO. Or even candy – SFO had Matlow's hard candy (transparent fruity), which I really liked. They also had Sperlari Italian hard candy, also good.
The flight to Porto was delayed because someone who'd checked luggage decided not to travel and they had to pull their bags. Once we got into the air, the flight was smooth. Clearing health screening in Porto took about 15 seconds – Diane didn't even have to give the guard her vaccination card and he barely looked at either of our test results before slapping a blue wristband on us, giving us the freedom of the city (after we cleared immigration, of course).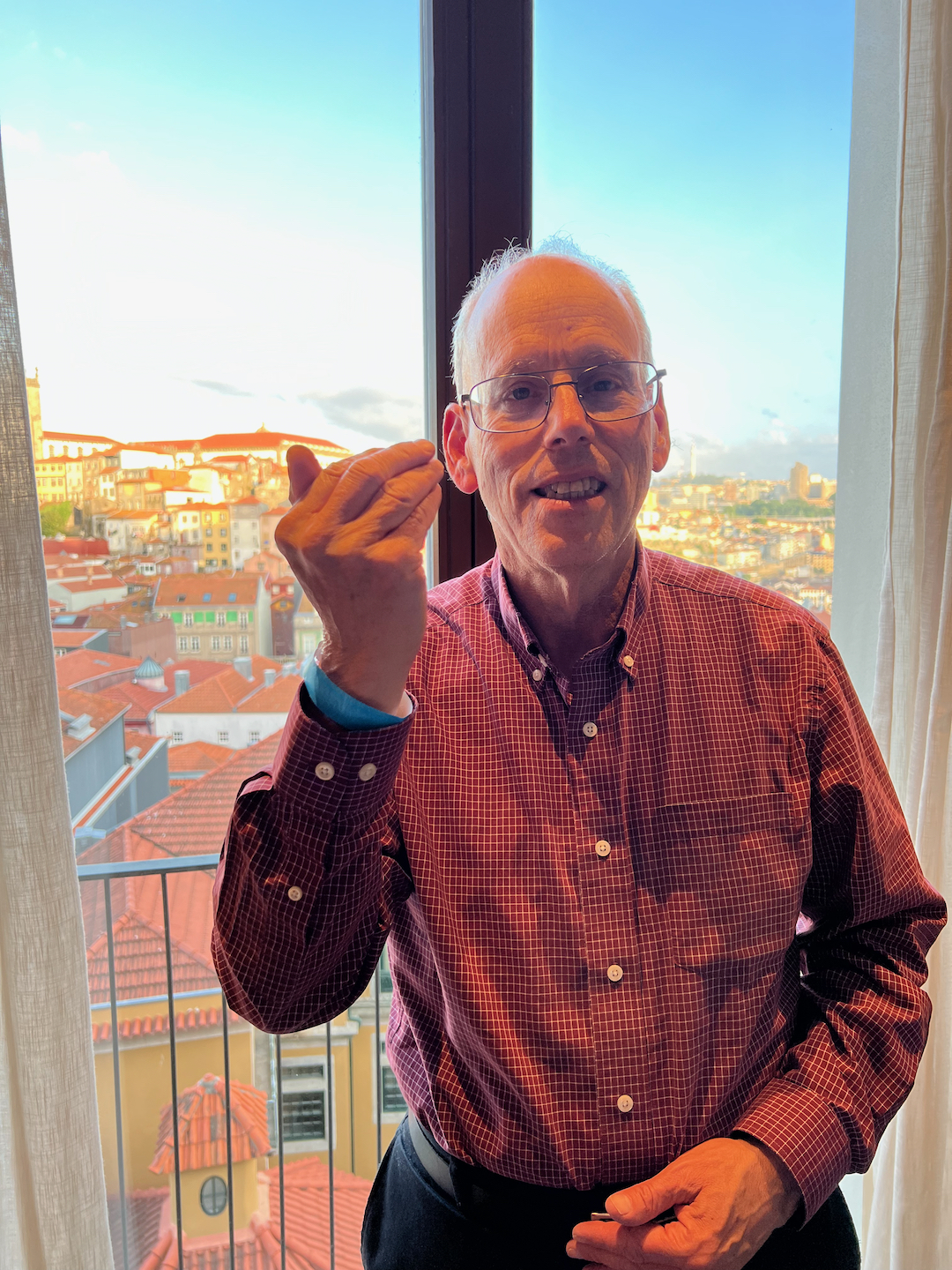 The PortoBay Flores hotel is on a pedestrianized street, which gave our taxi driver some challenges – he had to wait for tourists to finish taking pictures more than once! Our room is in the new part of the hotel and has a great view over Porto.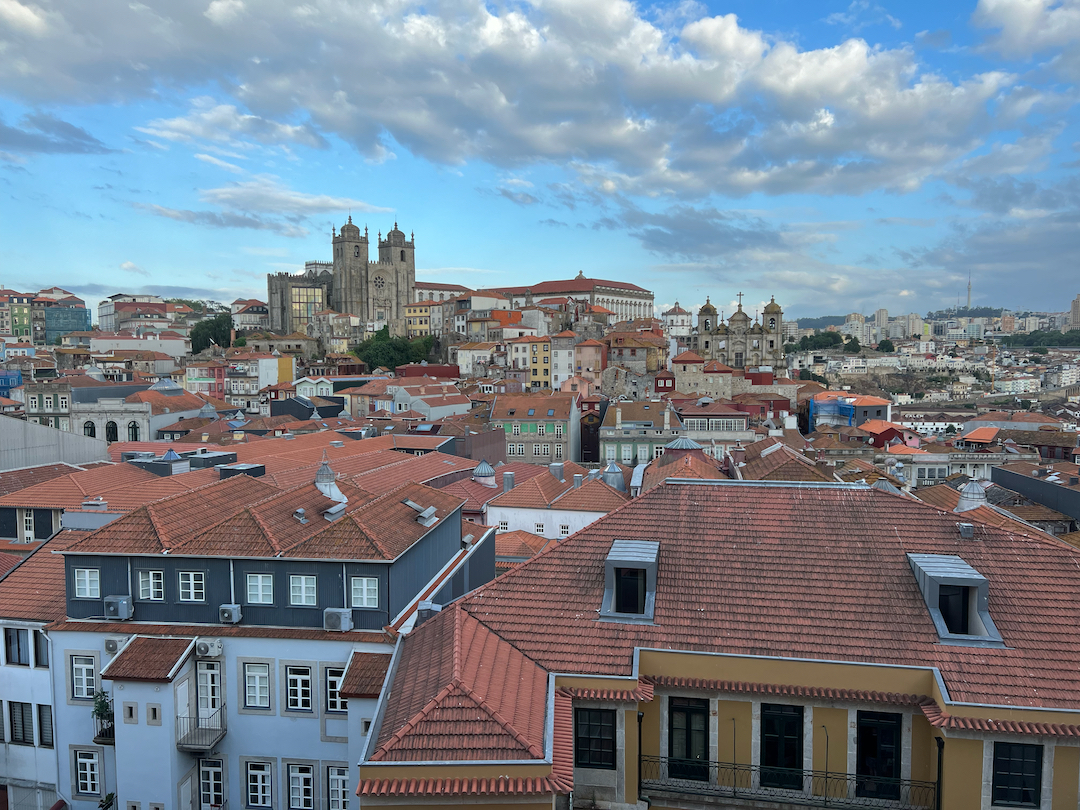 We unpacked a little and set out for a light walk and dinner. This part of Porto is filled with little restaurants – we couldn't get into the first one we tried and almost went back to the hotel bistro, but we stumbled across La Salumeria Porto and went there instead; I enjoyed it. Fortunately, they had a few vegetarian options on their menu.
After dinner, we walked the length of our street (about 200 meters) and found a wonderful gelato shop, Glanni. The servers were helpful and friendly – one even took a photo of Diane and me outside with their giant cone!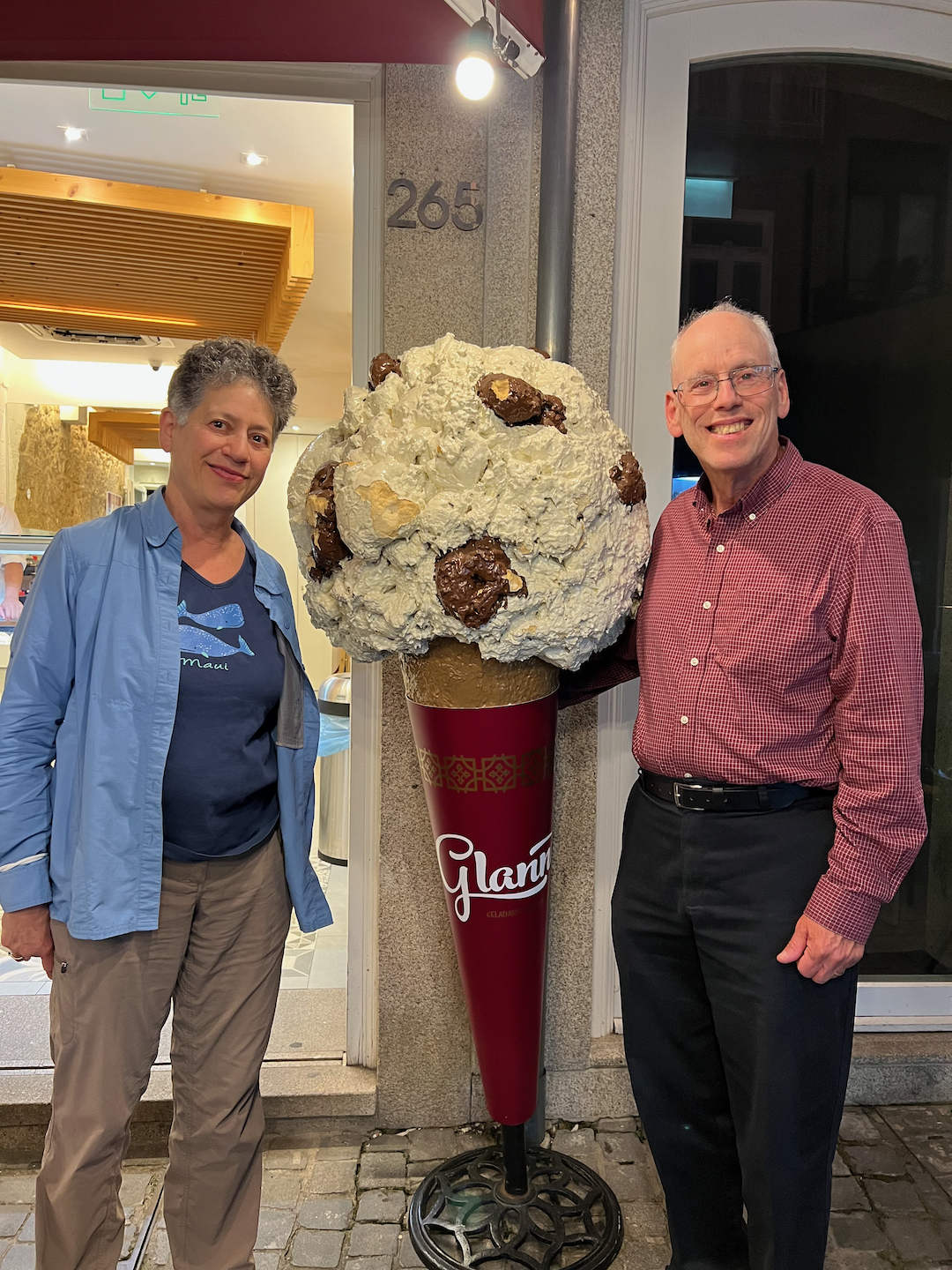 We'd had enough for the first night after a long day of travel and went back to our room; the view at night isn't bad, either!