We've had good luck with Tours by Locals and today was no exception. We took the Discover Porto Highlights Private Tour with our guide, Ricardo M., and we got a wonderful introduction to the city and might have even walked enough to make up for the Pastéis de Nata that Ricardo treated us to at our coffee stop!
Ricardo met us at 9:30 in our hotel lobby and we took off for our first stop a few hundred meters away, the [Sāo Bento Train Station(https://en.wikipedia.org/wiki/São_Bento_railway_station). We'd walked by there yesterday evening but hadn't gone in, so we were surprised by the beautiful tile murals on the interior walls showing significant events in Portuguese history.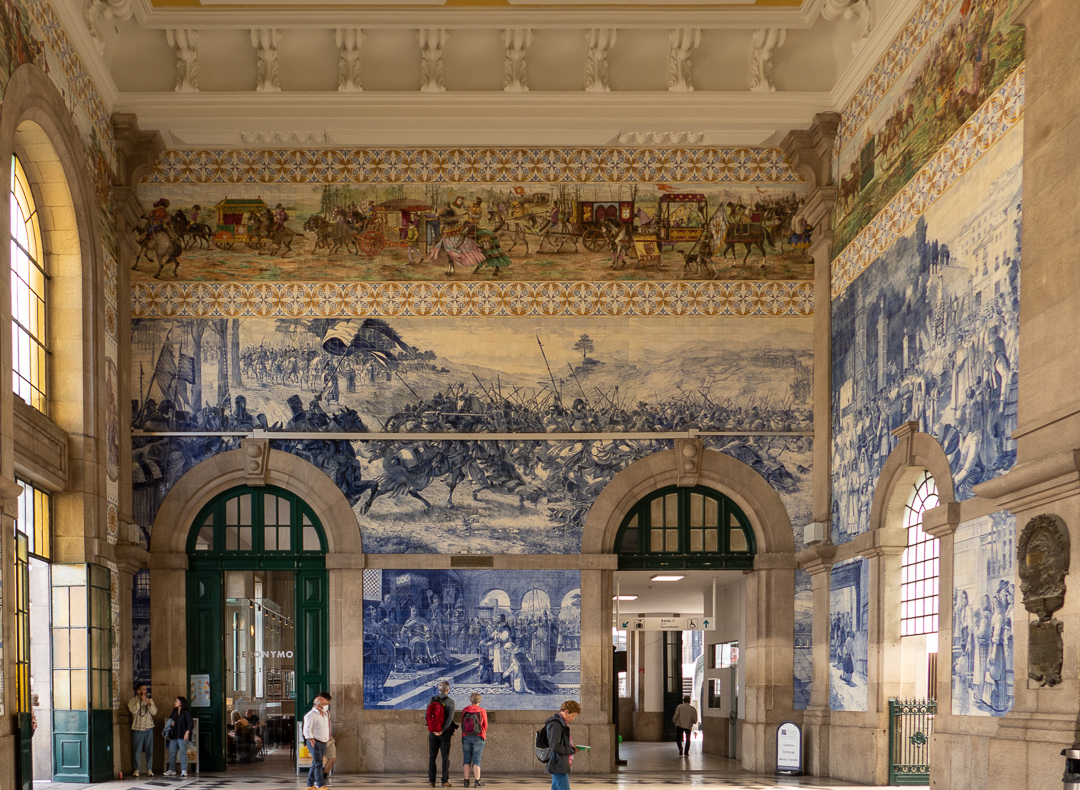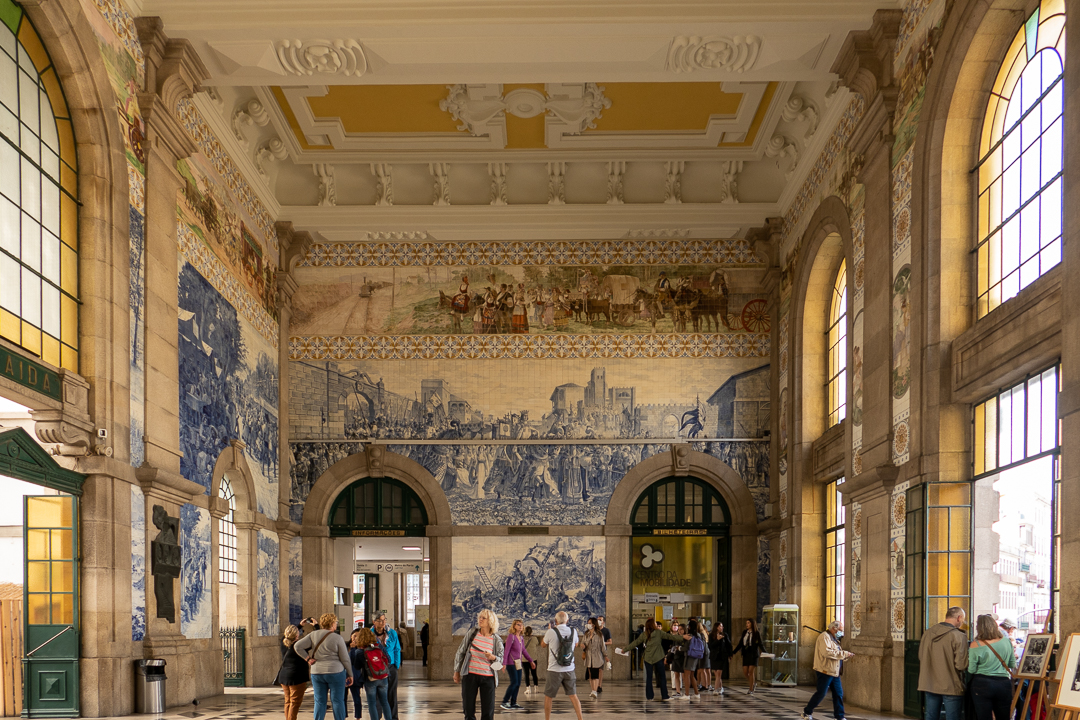 Our next stop was the grounds of the Sé do Porto (the Porto Cathedral); we saw this interesting not-road sign as walked there.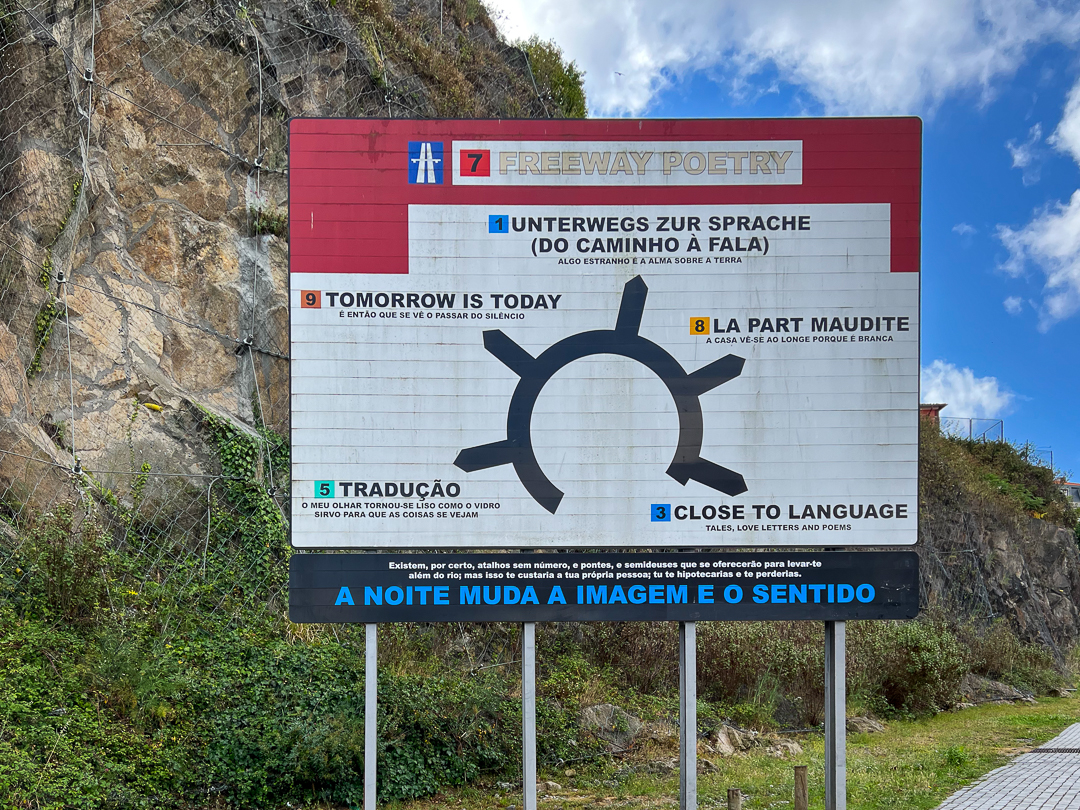 The Cathedral is old – it can be dated back to the 12th Century, though parts are much newer. There are other museums nearby, like the Museum of Painted Glass (we didn't have time to visit it), and there are lots of houses and apartments in the area. The owners are required to keep the exteriors mostly unchanged, but Ricardo told us that the interiors were quite modern.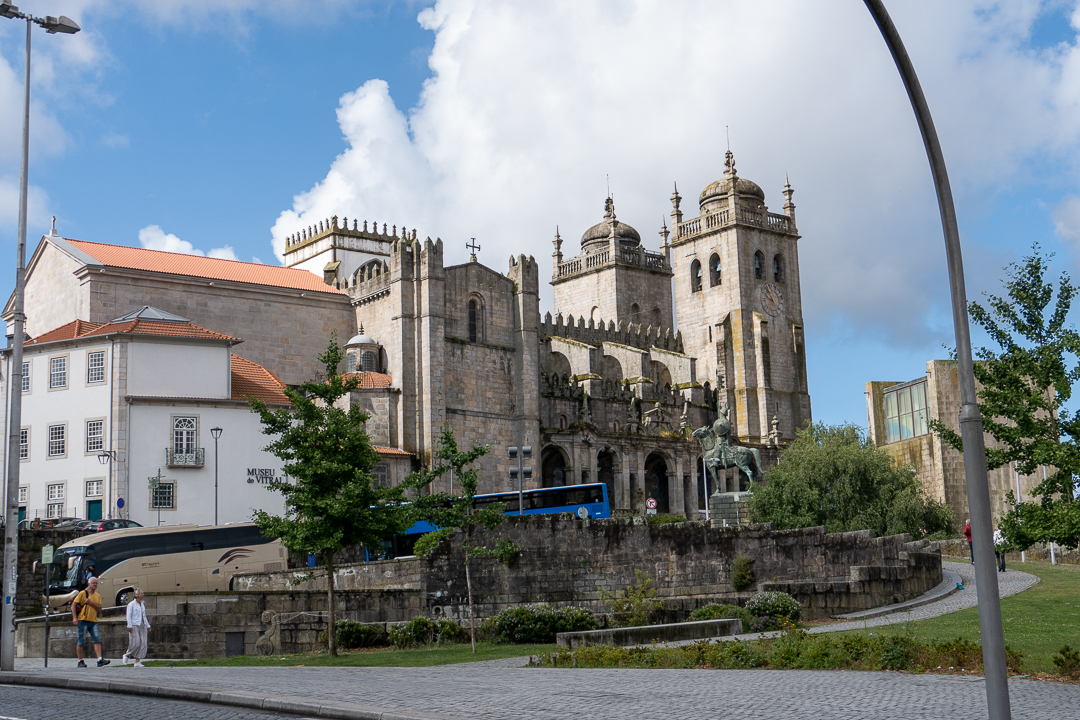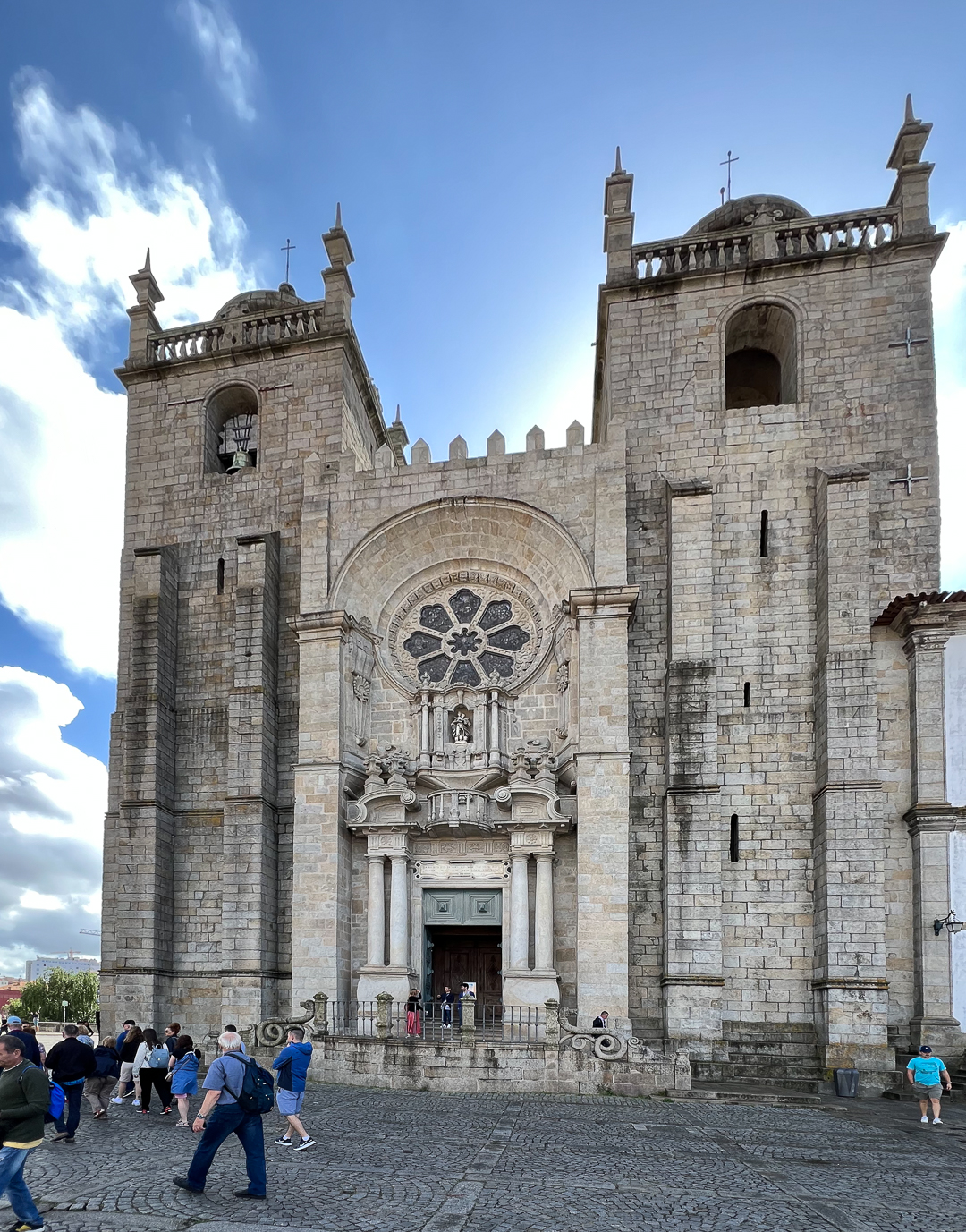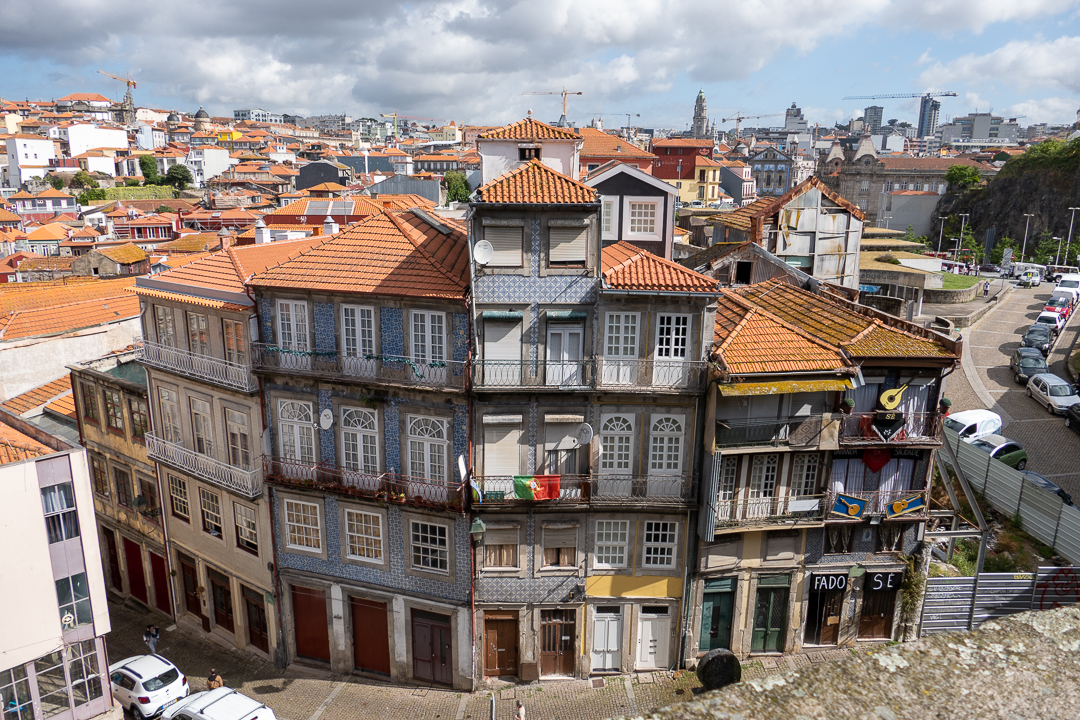 The Cathedral, like much of Porto, is decorated in porcelain tile.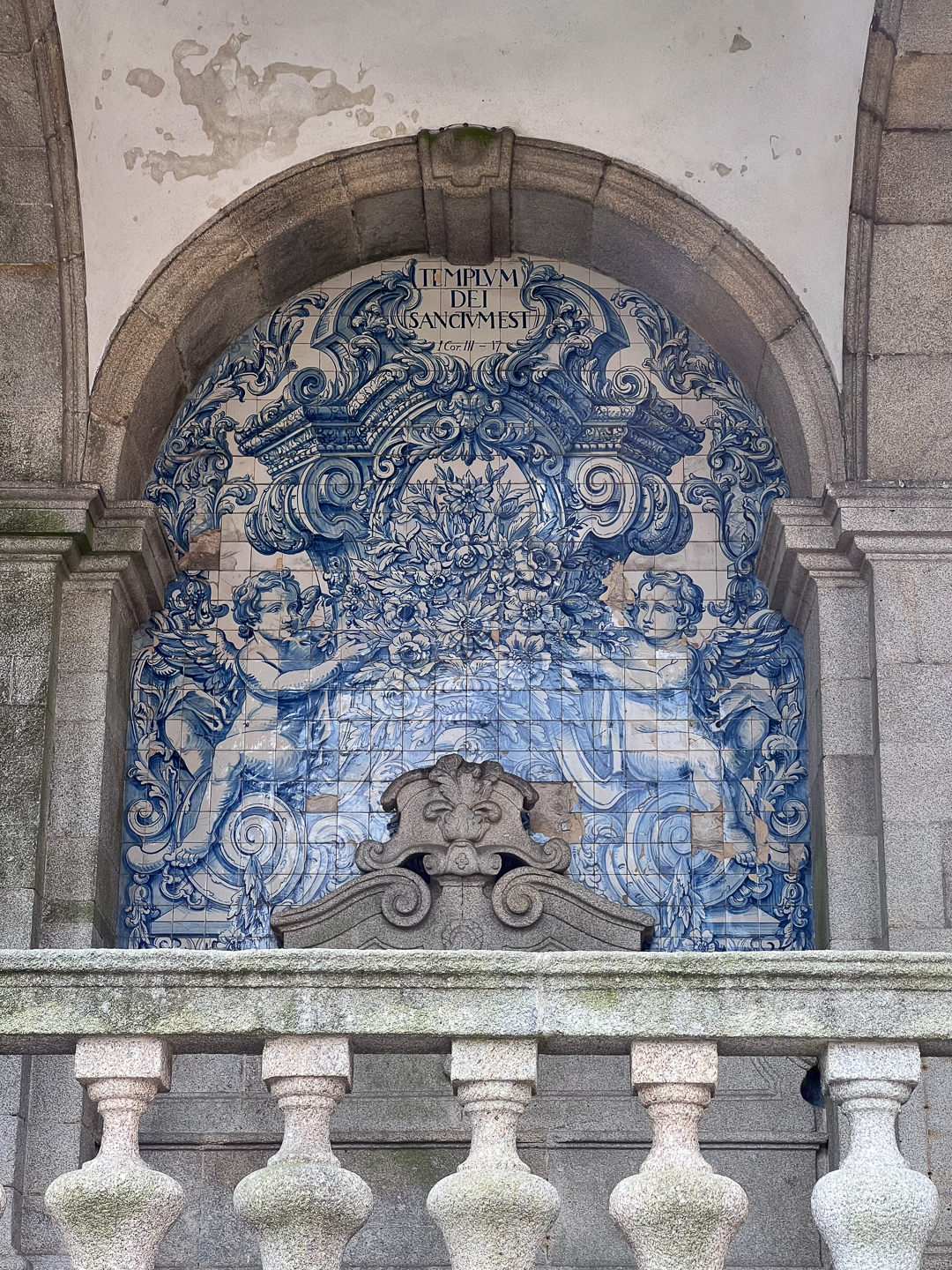 We walked across the Douro River on the Dom Luis I Bridge – it's for pedestrians and the Metro, no cars. The view was wonderful.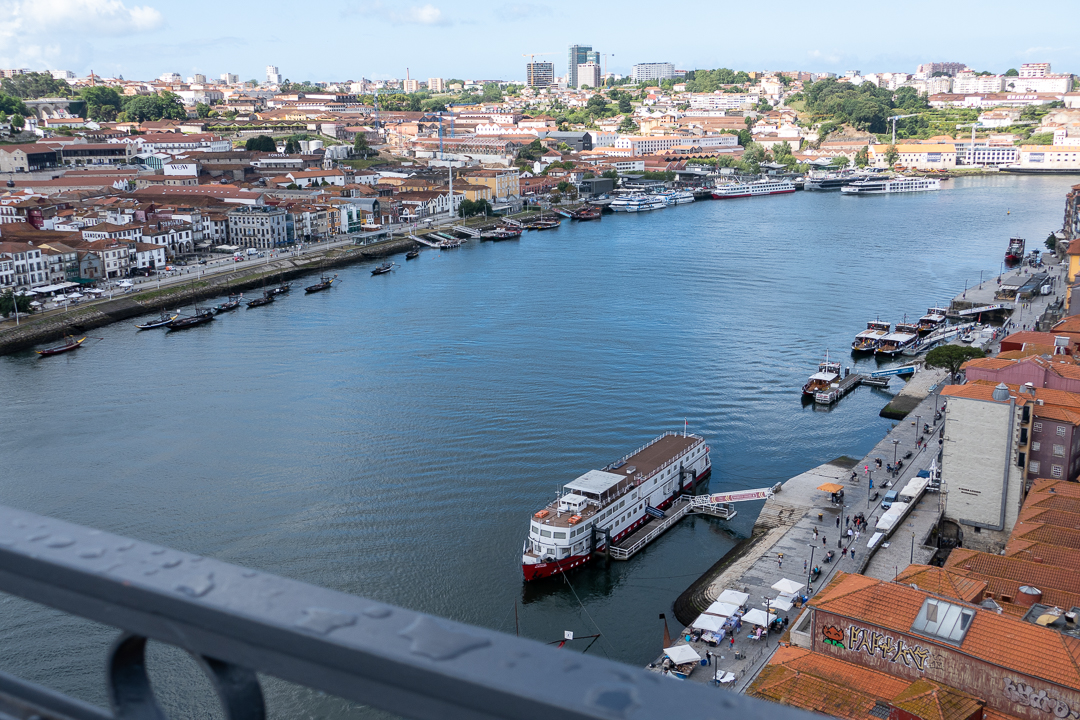 The other side of the river is a different city, Vila Nova de Gaia. It's the home of many Port houses and is more populous than Porto. We stopped at the grounds of the Monastery of Serra do Pilar to enjoy the view of Porto proper.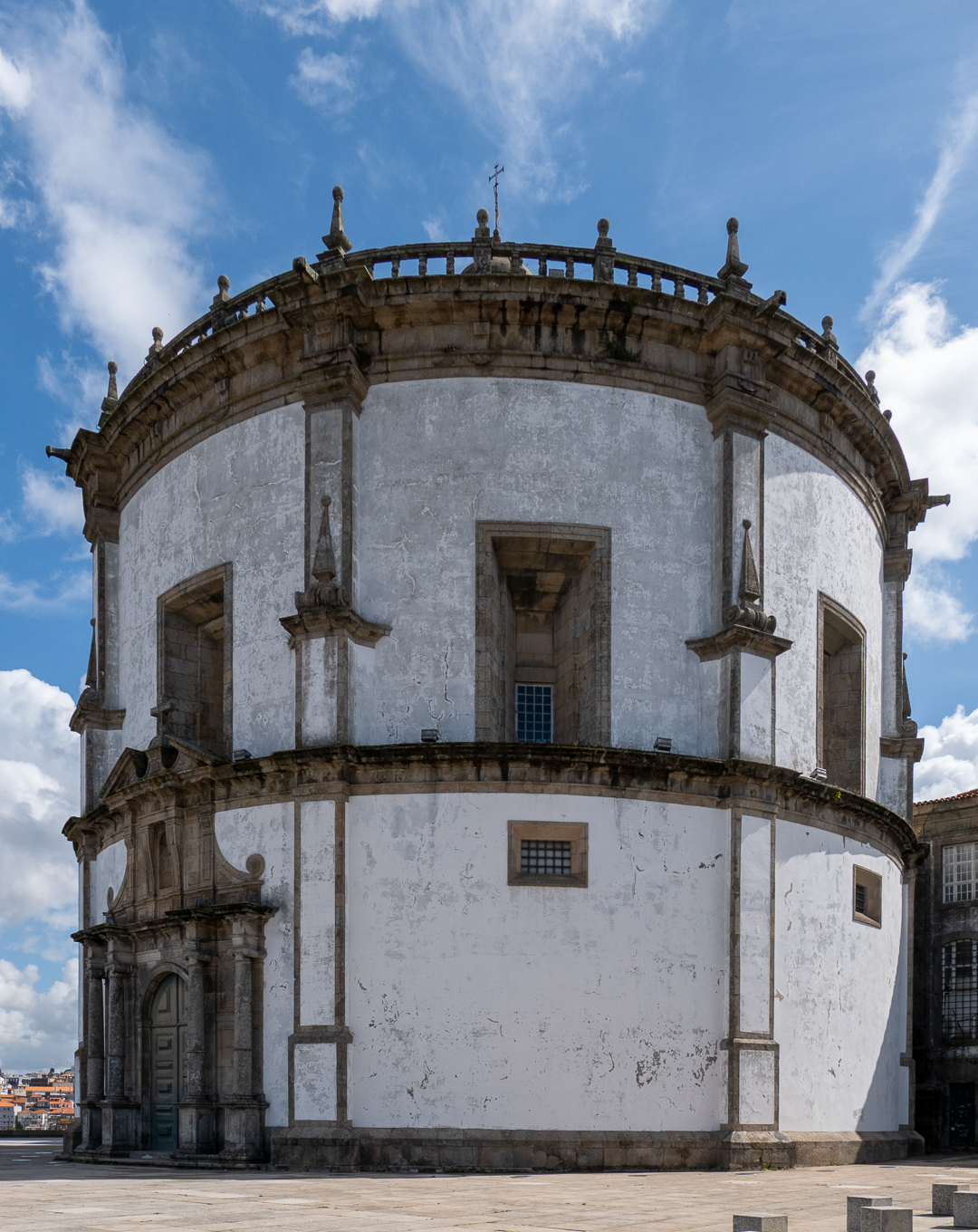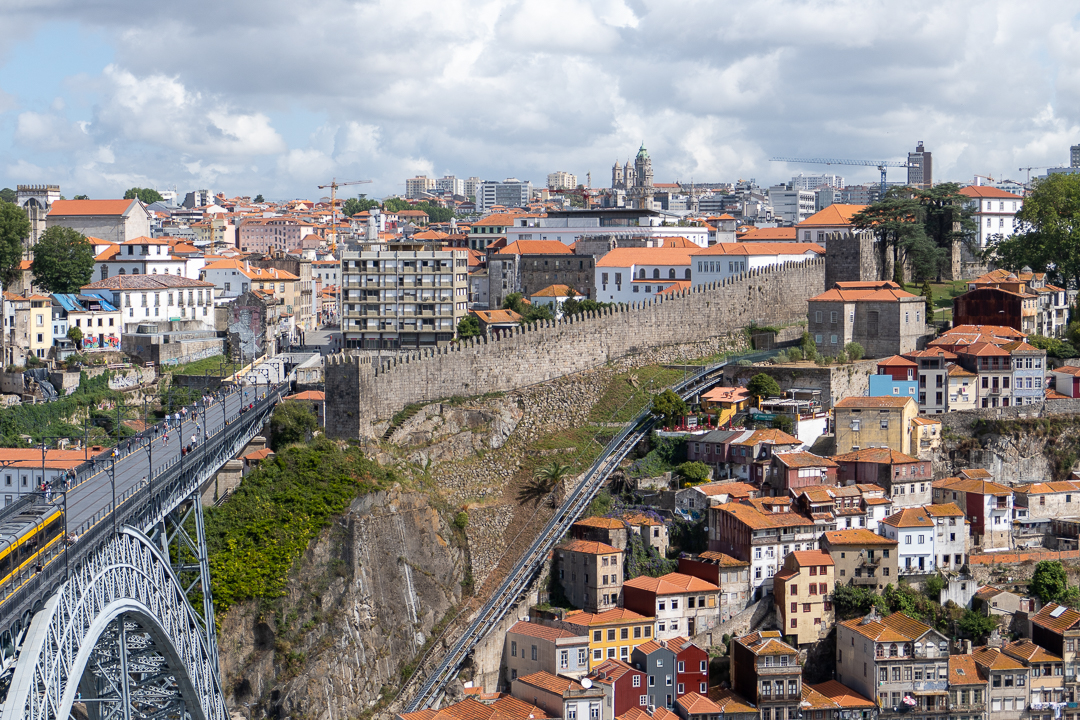 We walked back across the bridge and visited the temporary Bolhāo Market, where we bought what I suspect will only be the first chocolate of the trip. The market itself is being rebuilt a few blocks away and will be enormous; even the temporary market had an overwhelming number of food stalls, mostly fresh fish and produce. No photos, sorry!
I've only gotten through the first hour-and-a-half of our day, it's after 11pm and I'm exhausted, so I'm going to stop for the night. Boa noite!