I'm writing this post in-flight for two reasons:
I have free Internet on the plane because my phone is on T-Mobile
The hotel is still a couple of hours away
So far, I've been very happy with Alaska Airlines – we got to Seattle 20 minutes early and left on time, the food has been pretty good (though I don't recommend the white wine), and there's free Internet. The real test is yet to come – will the checked luggage arrive?
The view from the plane isn't shabby, either!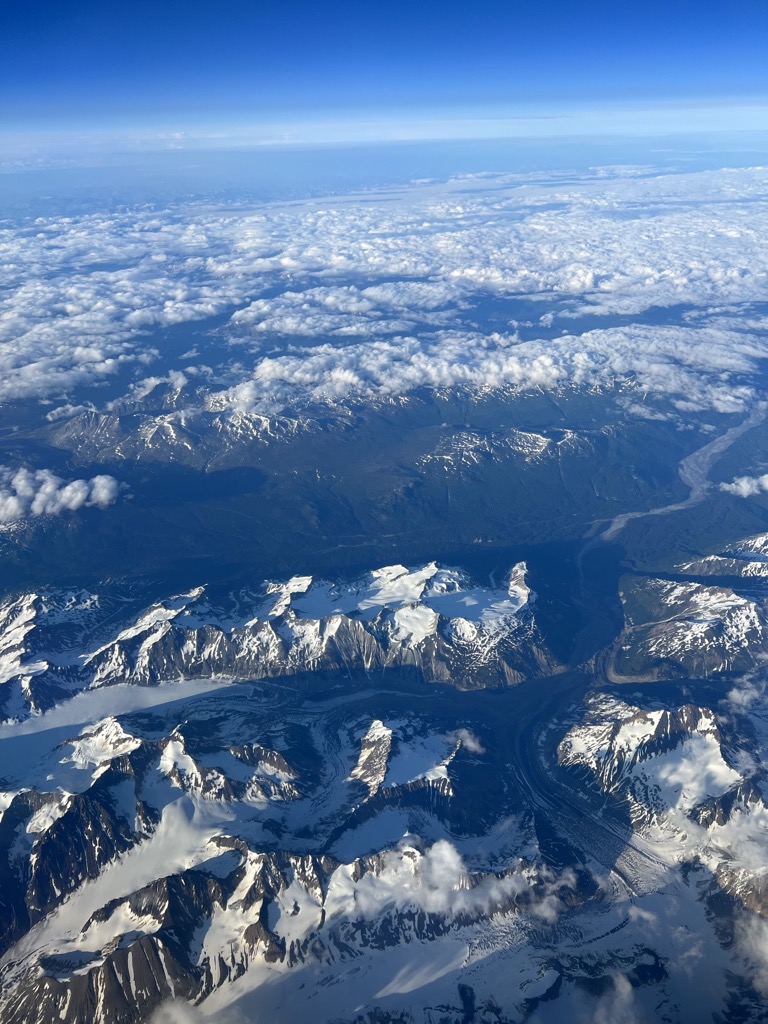 Shabbat Shalom!