We sailed into Vancouver about 7am this morning, and I enjoyed watching the last part of the journey from our room.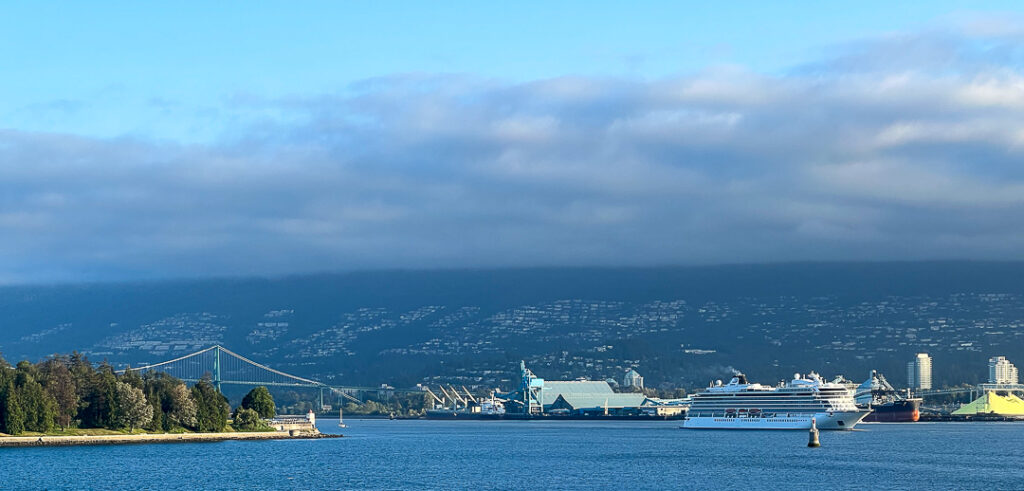 We left the ship about 9 and took a Lyft to Vancouver International Airport for our 1:25pm flight; luckily, we had access to the Air Canada Maple Leaf Lounge which was comfortable and had wifi, though there were very few power outlets. I used the time to clean up the way I send photos home while traveling – I'll write that up in a separate posting sometime soon, with appropriate content warnings.
We boarded the plane right on time – and ten minutes later, they asked us to get off because "the plane was going to be used for another route". I also got messages from Air Canada saying it was a "maintenance issue". At any rate, they moved us to another gate and another plane and we took off about an hour late.
The views from the plane were wonderful. We couldn't see Denali (of course), but we did get nice views of Mt. Ranier.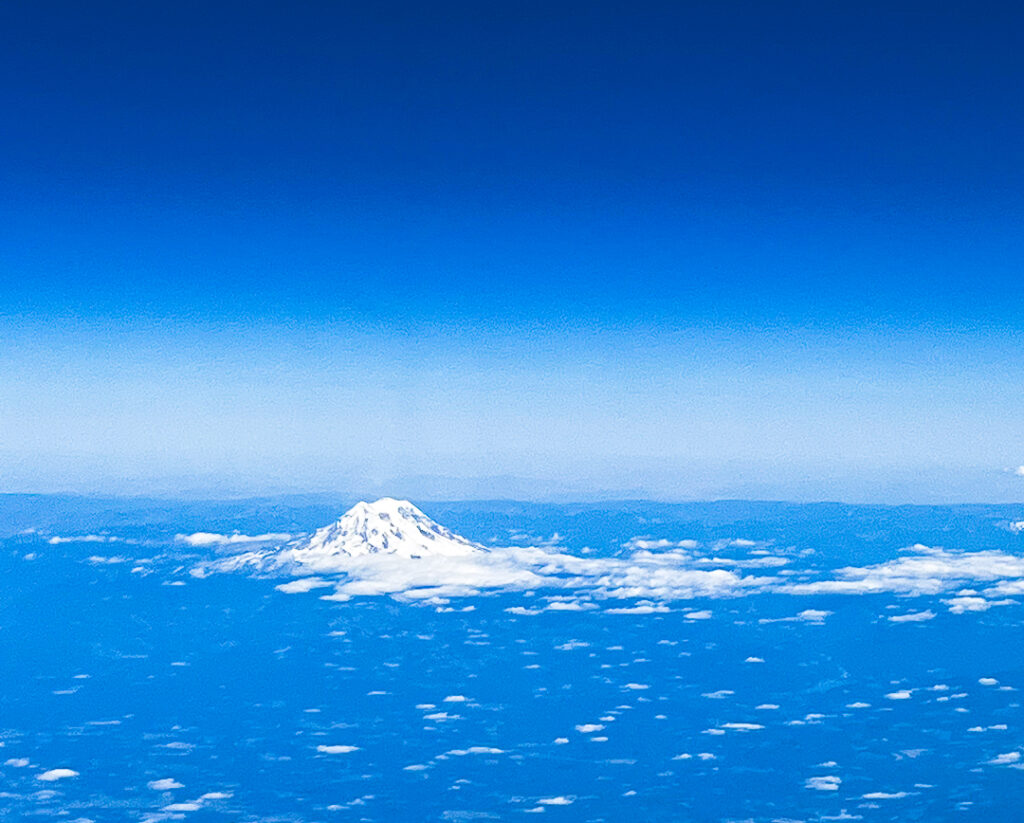 And Mt. St. Helens and Mt. Adams.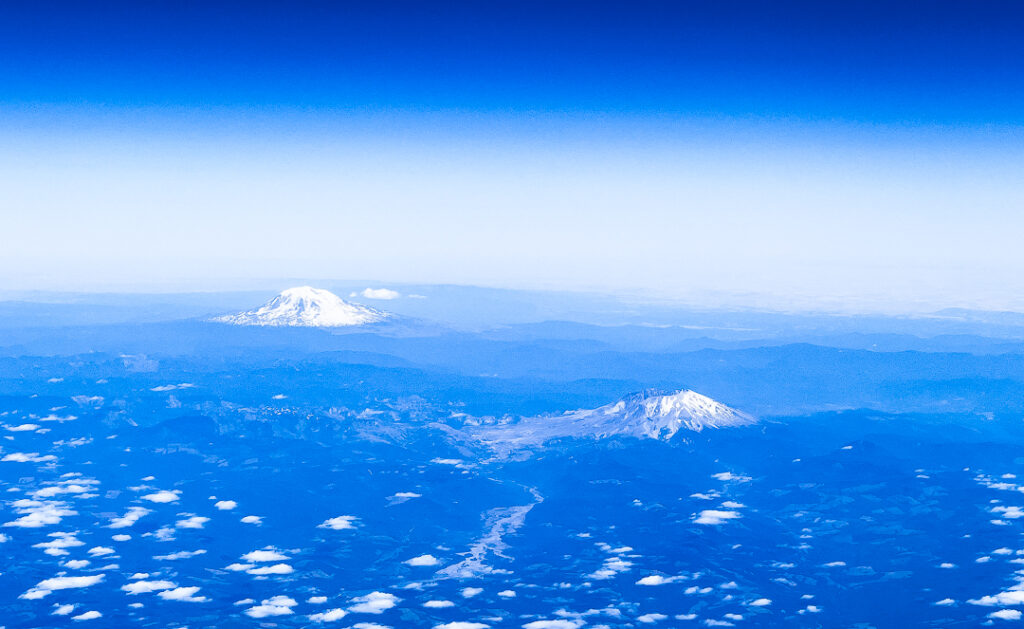 And Mt. Shasta.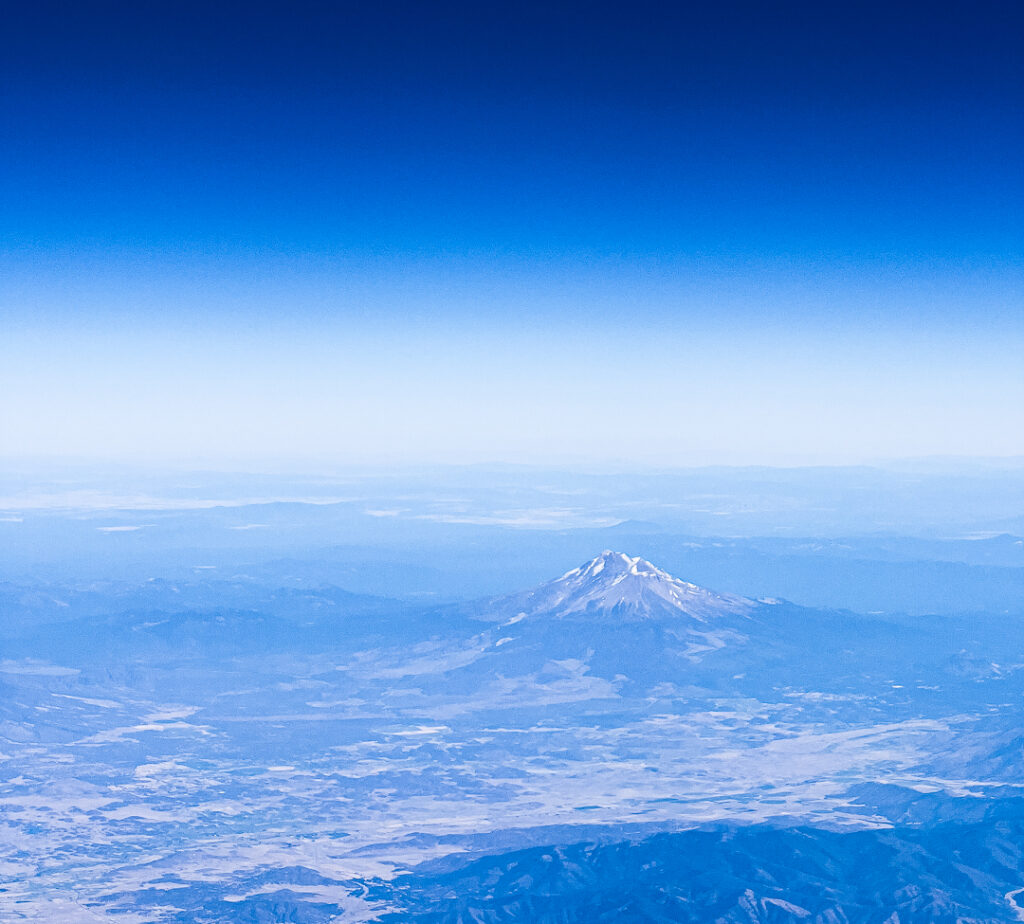 And the Bay Area.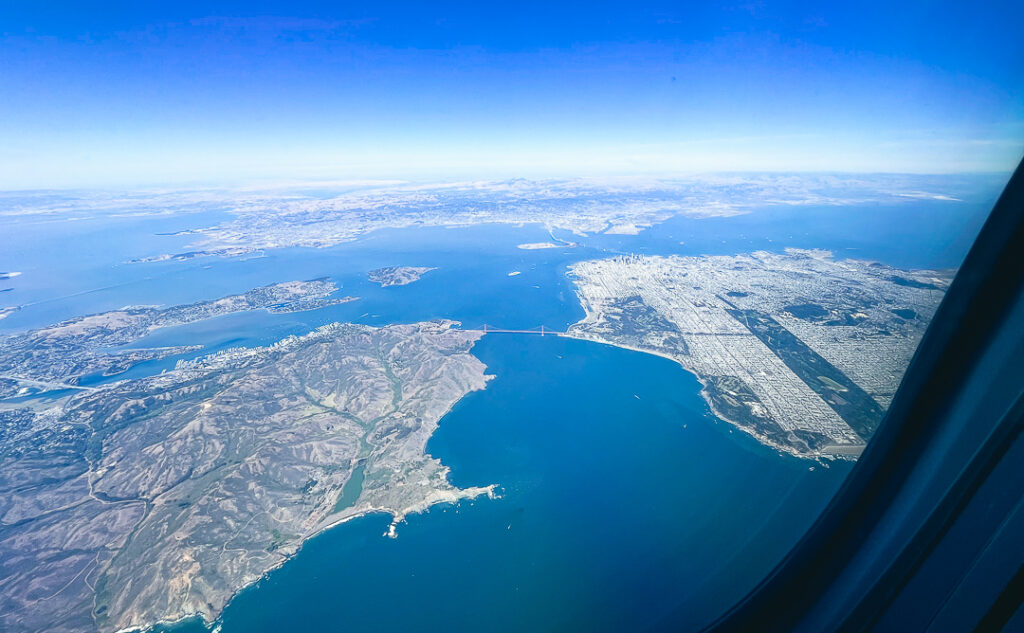 And, just before landing, a United flight landing on a parallel runway – it was somewhat disconcerting when I first saw the plane out of the corner of my eye!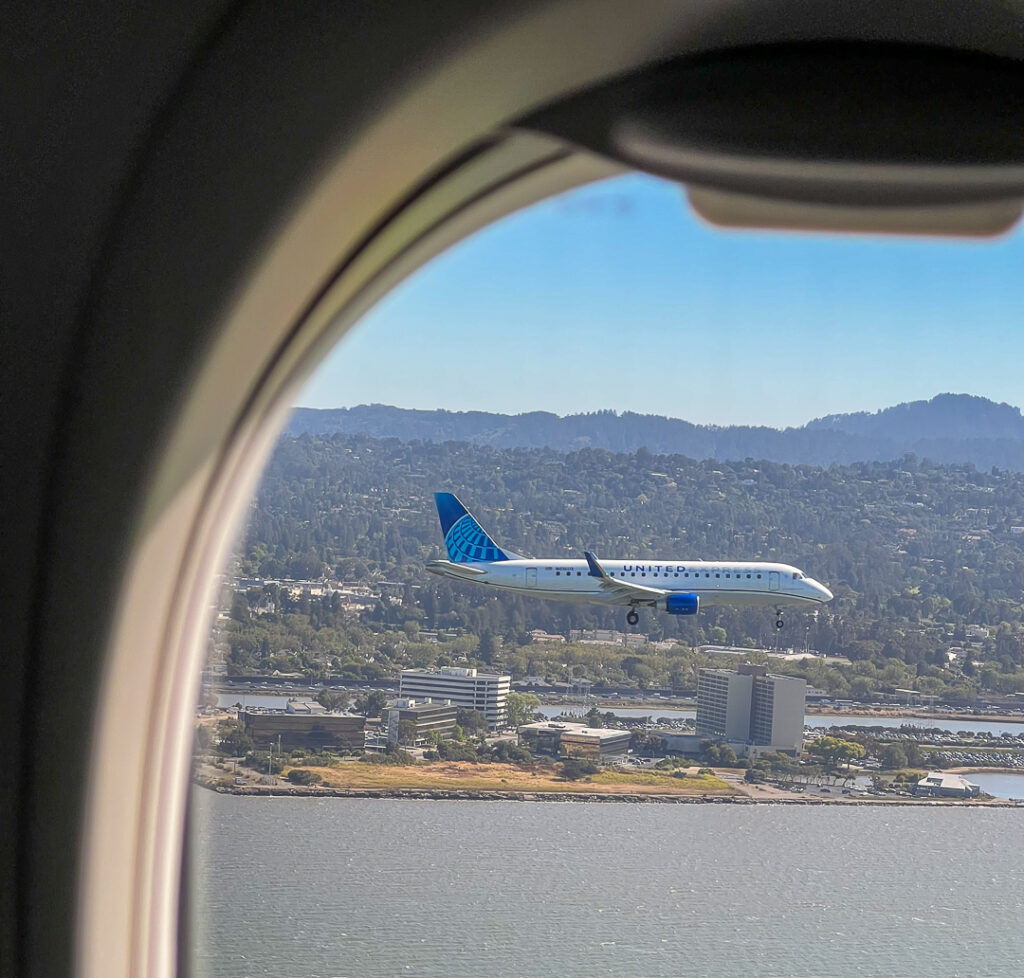 It's good to be home!