I was making a quick pass through Facebook this morning (no thanks to their most recent UI change on the iPhone – no more "Most Recent"; now it's "Feeds") when I came across a posting from a friend who had gotten today's Wordle on the first guess. I "liked" the post and opened the comments, which were, of course, filled with congratulatory messages.
Unfortunately, one of those messages included a five-letter word in ALL CAPS – and yes, it was the answer. I avoided the temptation of trying that word as my first guess, but it wasn't easy.
We took our usual post-Farmer's Market walk this morning; we could hear the locomotive whistle from the Billy Jones Wildcat Railroad from blocks away, and it drew us to Oak Meadow Park. Lots of people were enjoying the beautiful morning and waiting to ride the train, but we had other plans in mind.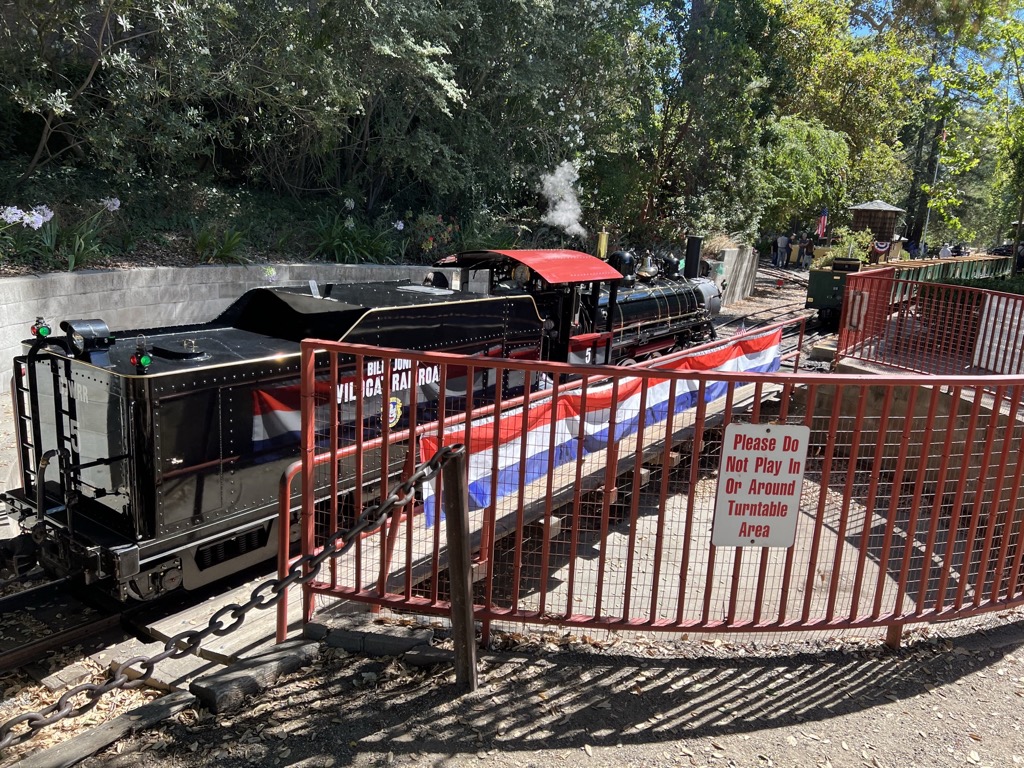 This afternoon, we saw the Lyric Theatre production of The Pirates of Penzance; it was excellent (and they have four more shows in the run!). The costumes were, as usual for Lyric, extravagant; the singing was terrific (especially Mabel); and the Hammer Theatre is a much better acoustic environment than their previous venue at San Jose City College. Go if you can!