There was a nice sky this evening when we went out for our walk.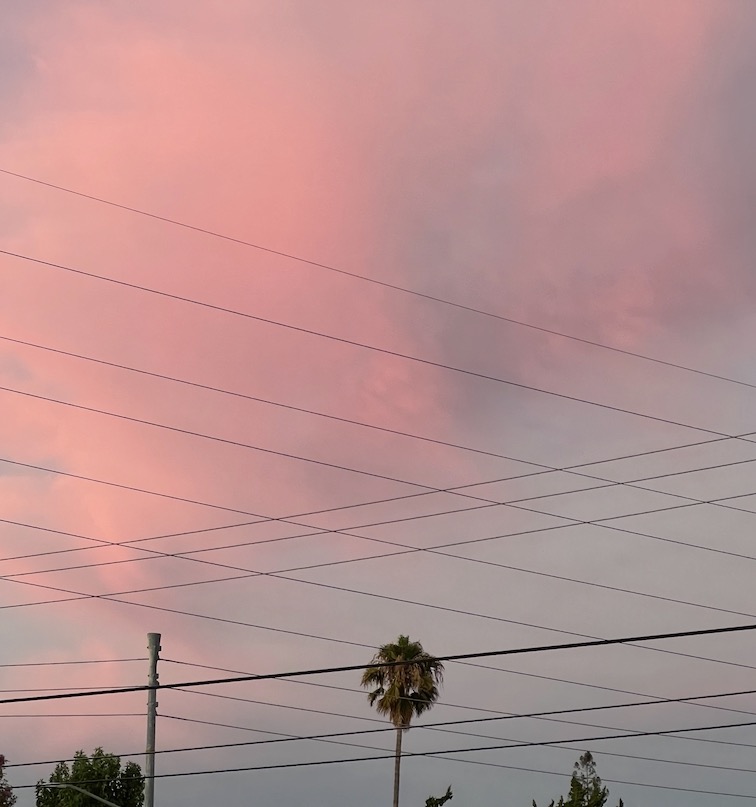 And I needed it – I'd spent far too long doing battle with the website for The Economist. I wanted to pause delivery of the paper while we're away – finding the right page wasn't too hard, though the form I had to fill out was hidden behind an inconspicuous "Edit Details" link.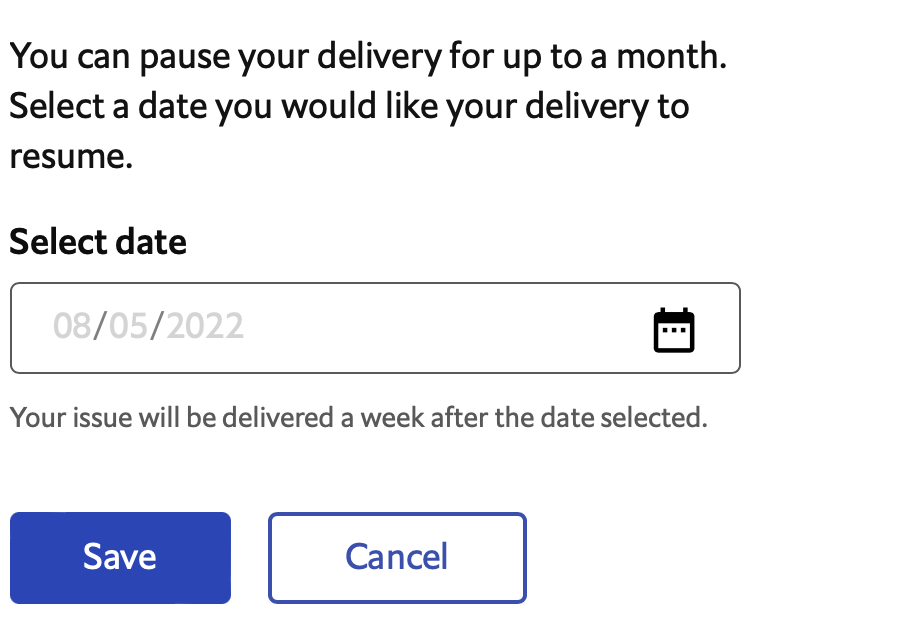 Simple, right? Just figure out the day you want to resume delivery and subtract a week (I guess it would have cost too much to have the computer do the work). And make sure you don't want to suspend the paper for more than a month. And be sure to pick a valid date: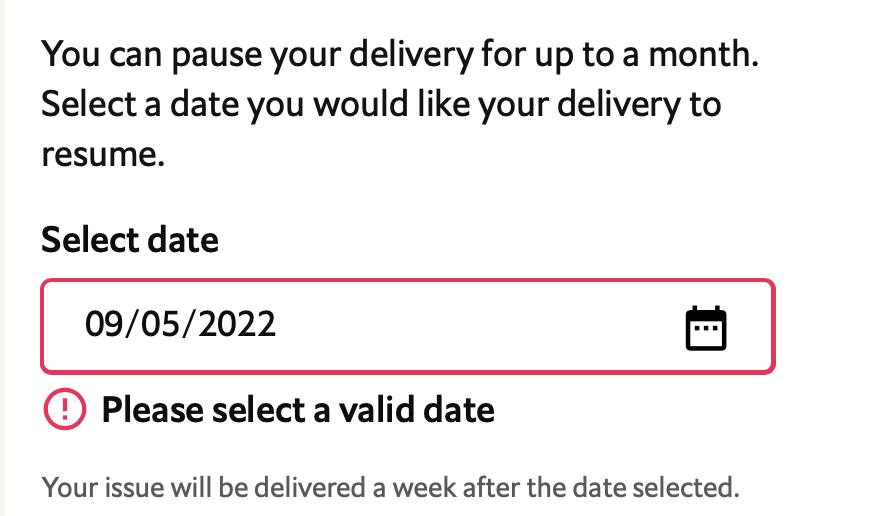 What's a "valid date"? Telling me that would take all the fun out of it!
ETA: You can't see it in the screenshots, but the site provides a drop-down date picker so I didn't have to guess the right format to enter the date – but there were no hints about what dates might be "valid".
I gave up and used the chat widget on the page to ask customer service to handle the suspension, which they did – they even let me stop the paper for more than a month!
Back in 1967, IBM commissioned Jim Henson to create an ad for the MT/ST (Magnetic Tape/Selectric Typewriter), possibly the first word processor – the ad was titled "Paperwork Explosion" and told about how the MT/ST would help control the massive number of documents created by a typical office of the day. Near the end, there was a segment showing people saying this:
IBM machines can do the work
So that people have time to think
Machines should do the work
That's what they're best at
People should do the thinking
That's what they're best at
Machines should work
People should think
Machines should work
People should think
Machines should work
People should think.
And that was quickly followed by an older gentleman relaxing and saying "I don't do too much work any more; I'm too busy thinking" and the IBM logo, ending the ad.
I wish the people behind the Economist's website had seen the ad!