We made it to the Zambezi Queen after negotiating three border crossings (South Africa to Zimbabwe by air; Zimbabwe to Botswana by bus; Botswana to Namibia by boat) – it was a long day of travel.
I have many, many photos to share, but connectivity is a challenge – T-Mobile has no coverage in Namibia, and the ship's Internet is one 4G signal shared by all of us, so I will just post a couple of photos for now and save the rest for when I have actual connectivity.
I hope to be able to post a few photos every day, but I make no guarantees – this post has taken two hours to upload!
We saw our first giraffe on the way from Victoria Falls to the Botswana border. Everyone was excited, but our driver told us that on the return trip we'll probably say "oh, just another giraffe".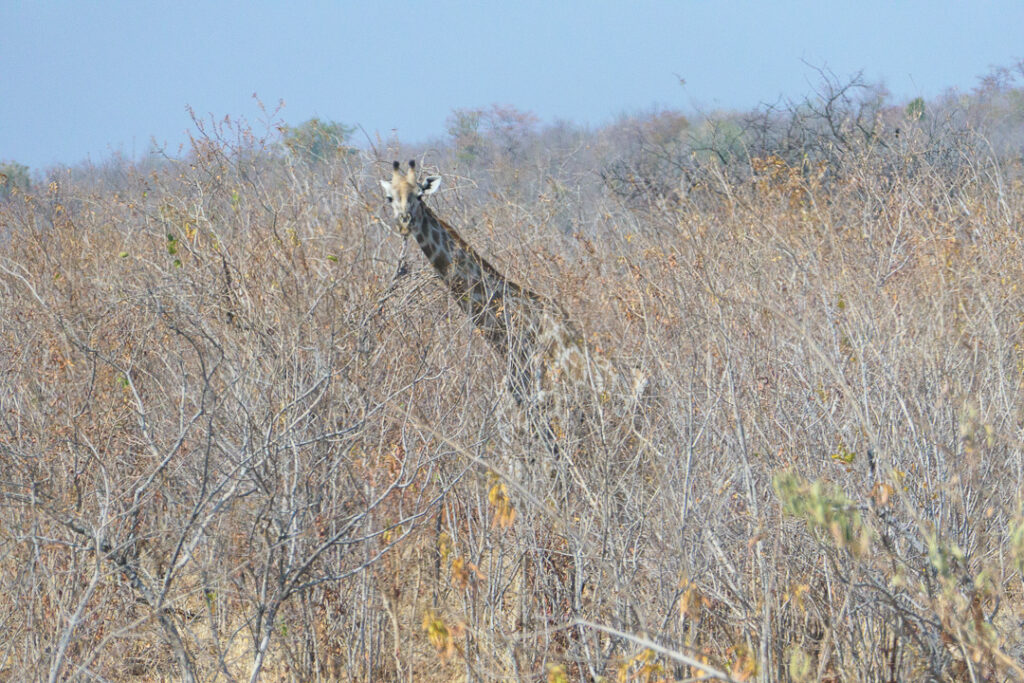 We saw our first elephants on the boat taking us from Botswana into Namibia. Our guide, Gibson, told us that by the end of the trip, we will just delete these photos because they really weren't that good. We'll see….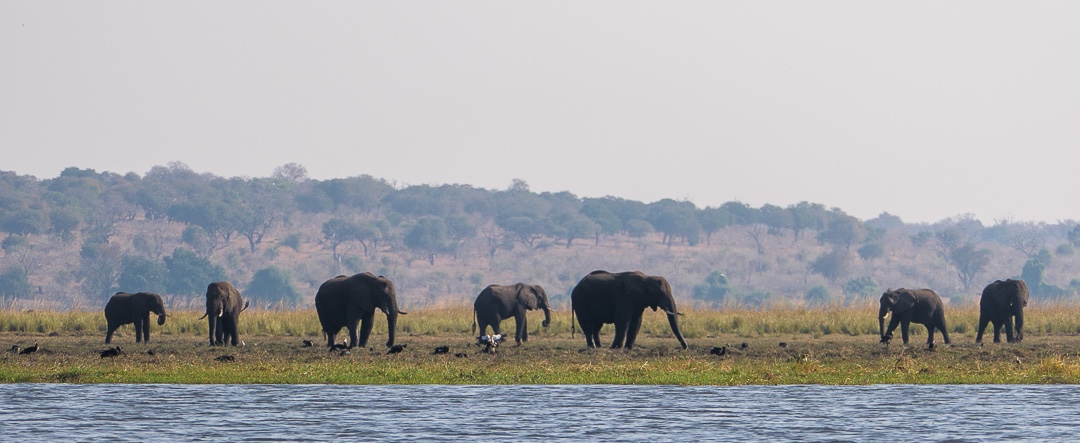 It took a long time to cross into Namibia. The border guard watched something different on the paperwork then our guide had expected. It got done, but it took a long time. You're not supposed to take photos at the border, but these kids were playing near the border post and how could I resist?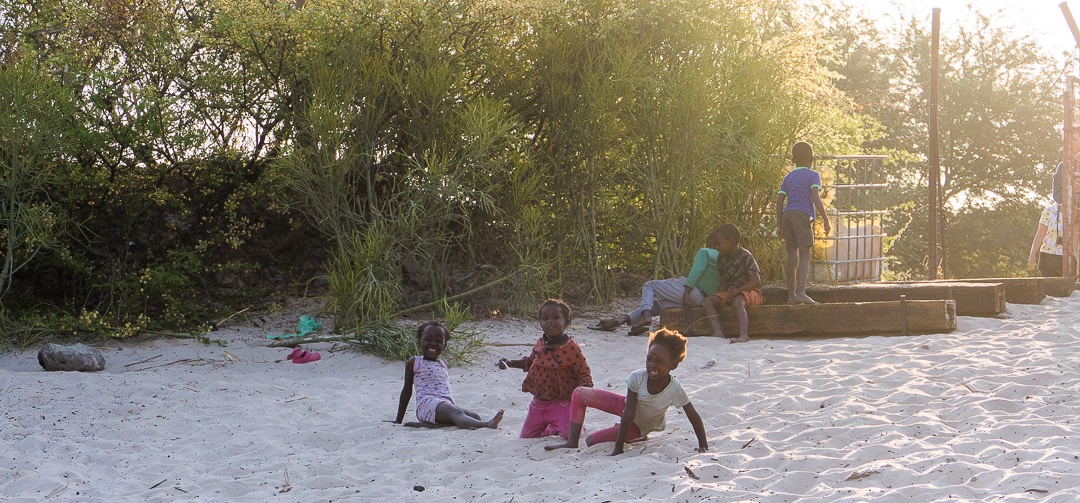 Eventually, the border formalities were satisfied, and we were allowed to get back in the tenders and sail the two minutes to the Zambezi Queen. It was a welcome sight!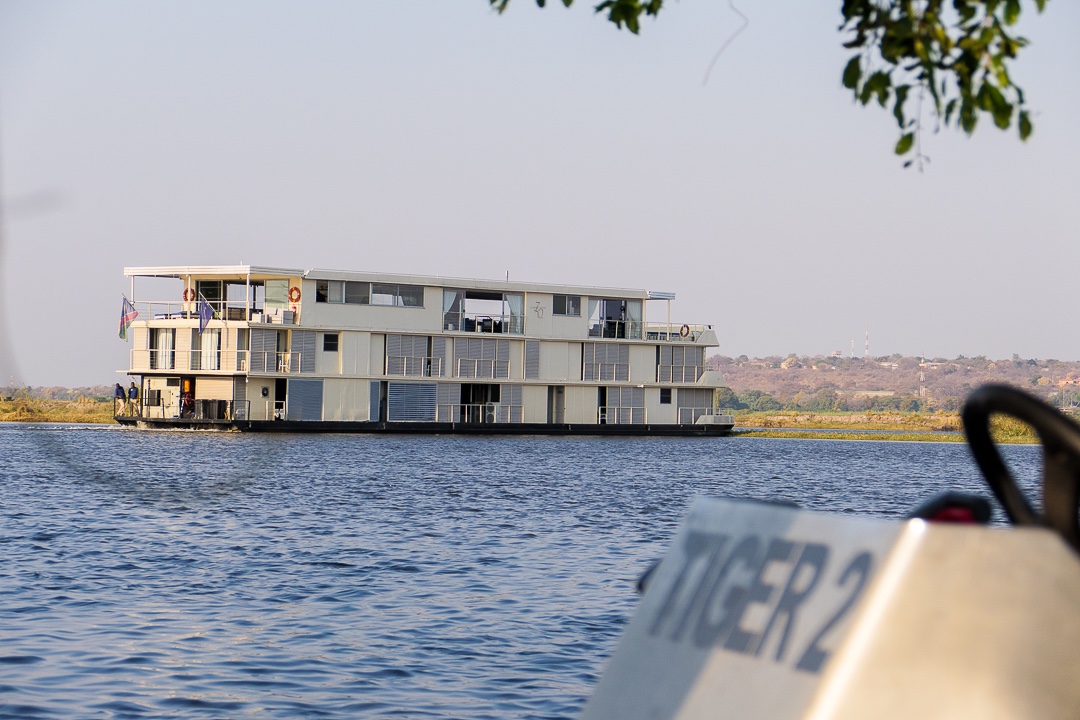 They welcomed us on board with a drink and food! It had been a long time since our last meal. The inevitable safety briefing followed, and the Queen started sailing down the Chobe River. It didn't take long before we saw a herd of Cape Buffalo, the most dangerous of the Big Five.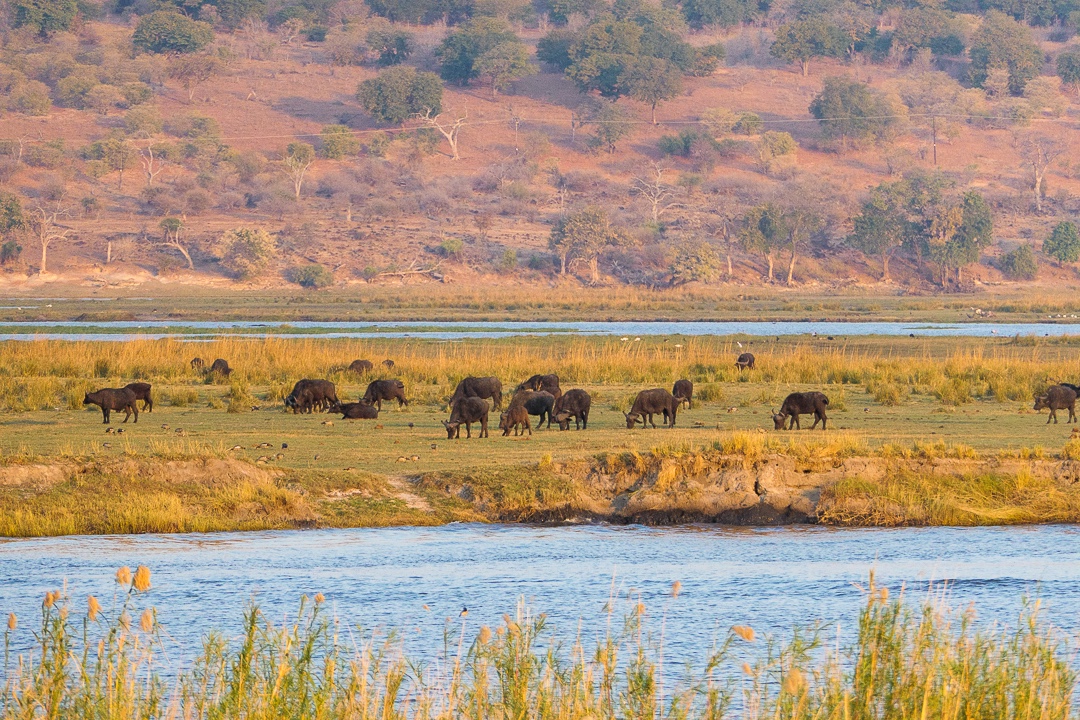 Our trip director, Delia, had warned us that today would be a character-building day. She was right. But our reward was waiting for us here on the ship. We had a lovely sunset with a beautiful afterglow.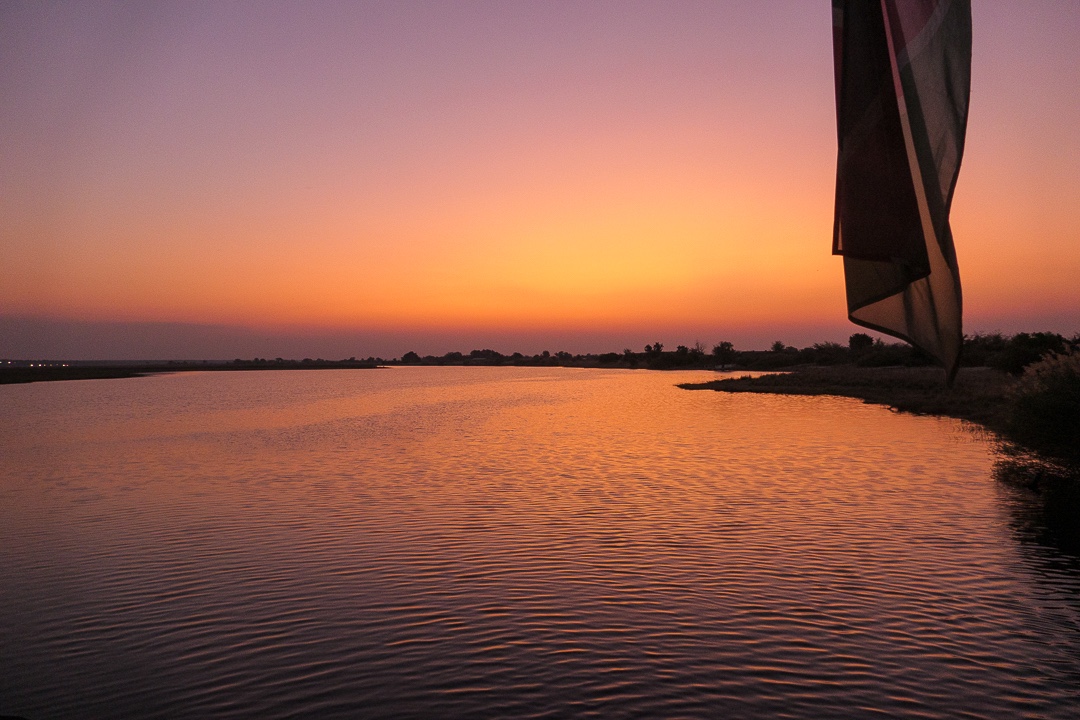 After a nice dinner, we sat down in the lounge to edit photos. We haven't yet seen a springbok, but the barman tried to fill the gap.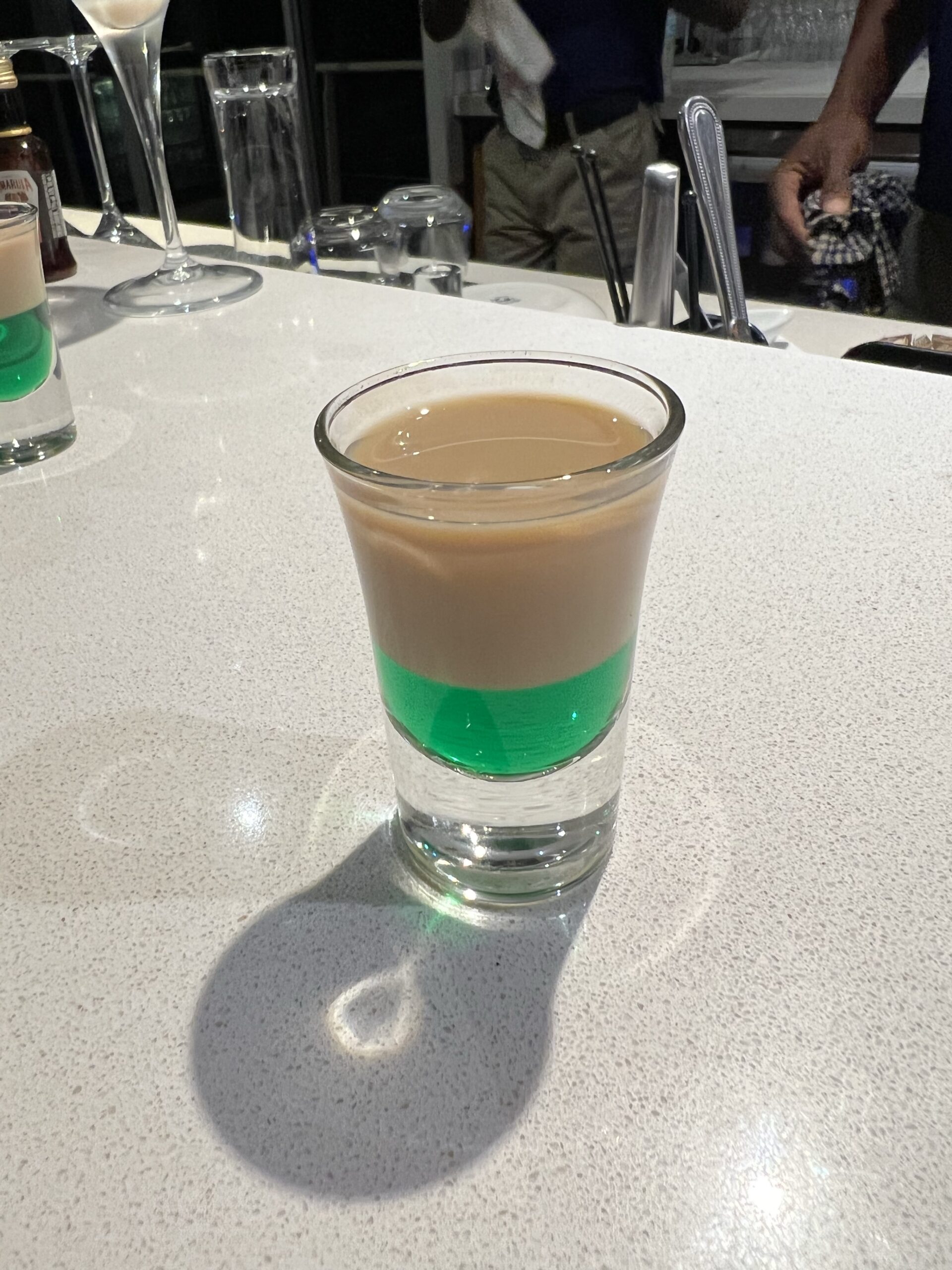 This Springbok is made with Amarula Cream liquor and creme de menthe. I hope we'll see the four-legged variety before we go home!