We boarded the bus at 8:30 this morning, en route to Soweto. Johannesburg's rush hour traffic was awful, so the trip took over an hour. En route, we saw some of the highlights of the former Central Business District, which was largely abandoned at the end of the apartheid era – businesses moved into suburbs like Sandton (where our hotel is).
We passed the Nelson Mandela Bridge and the former headquarters of De Beers, which is shaped like a diamond (and is now a government building) before getting off the highway where we were confronted by a giant vuvuzela in the middle of the street. If you remember the 2010 FIFA World Cup in South Africa, you remember the sound of the vuvuzela!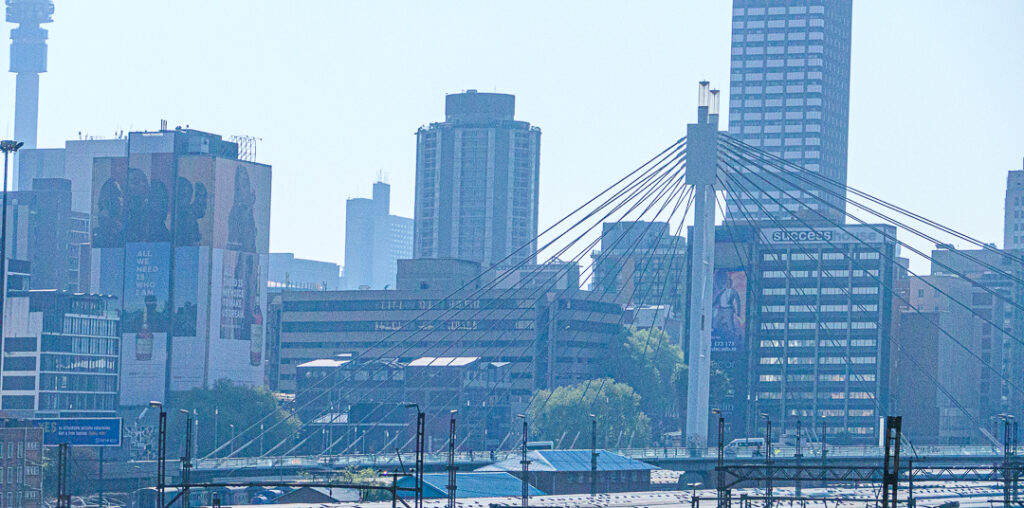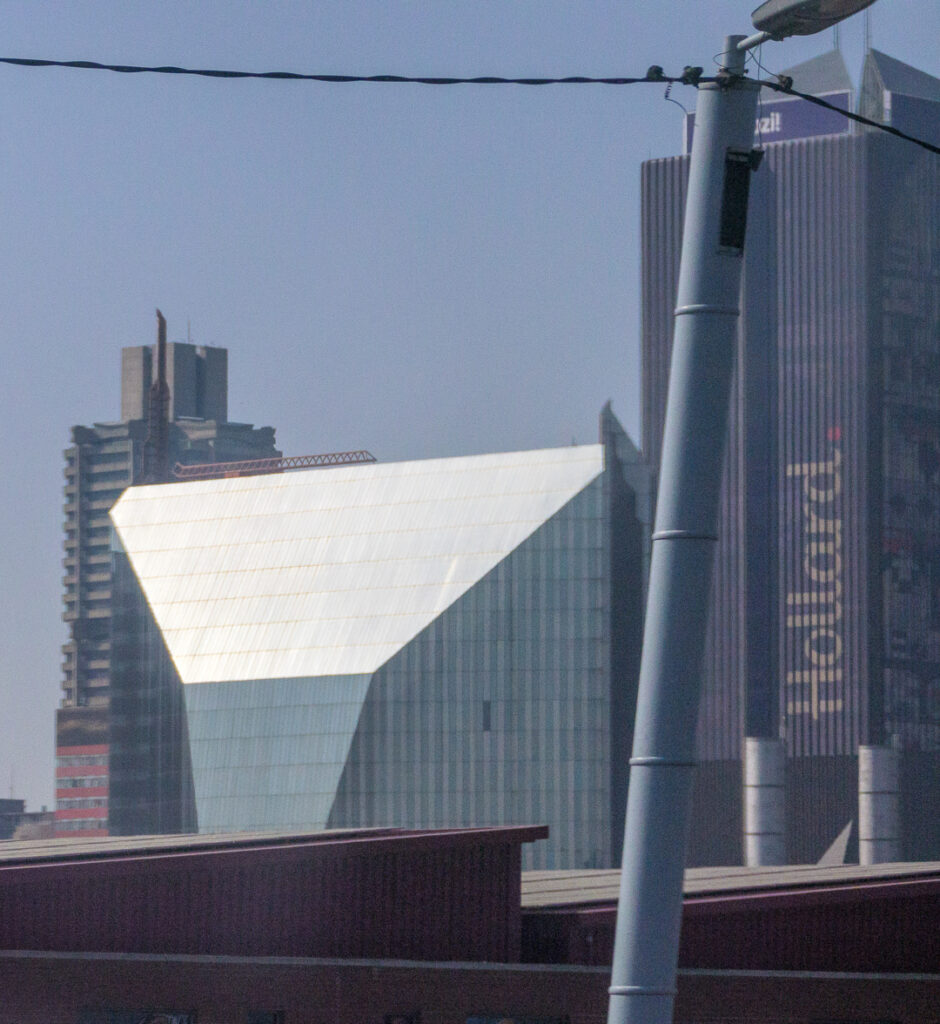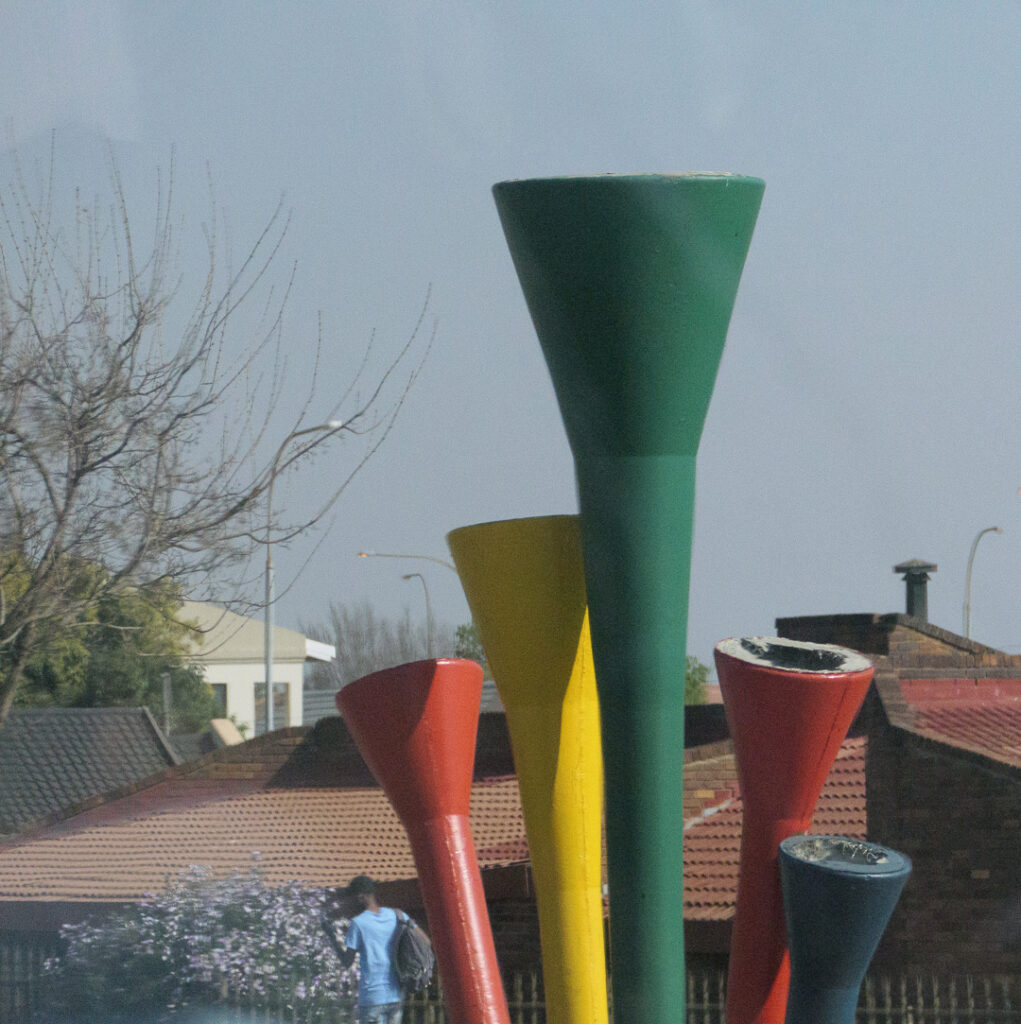 The vuvuzela also marked the beginning of our exploration of Soweto. During apartheid, the non-white population was pushed into very small areas of land, the townships. Soweto is on the southwest side of Johannesburg, hence the name. Much of the land had been used as gold mines earlier in the 20th century and was not considered suitable for habitation – white habitation, anyway. And the apartheid government didn't feel the necessity to improve the lives of people in the area, so there is very limited electricity, clean water, actual streets, or pretty much any other infrastructure.
The first part of our exploration was on the bus; it was not pretty. There were large areas filled with rubbish and litter (and people trying to find anything of any value in the discards).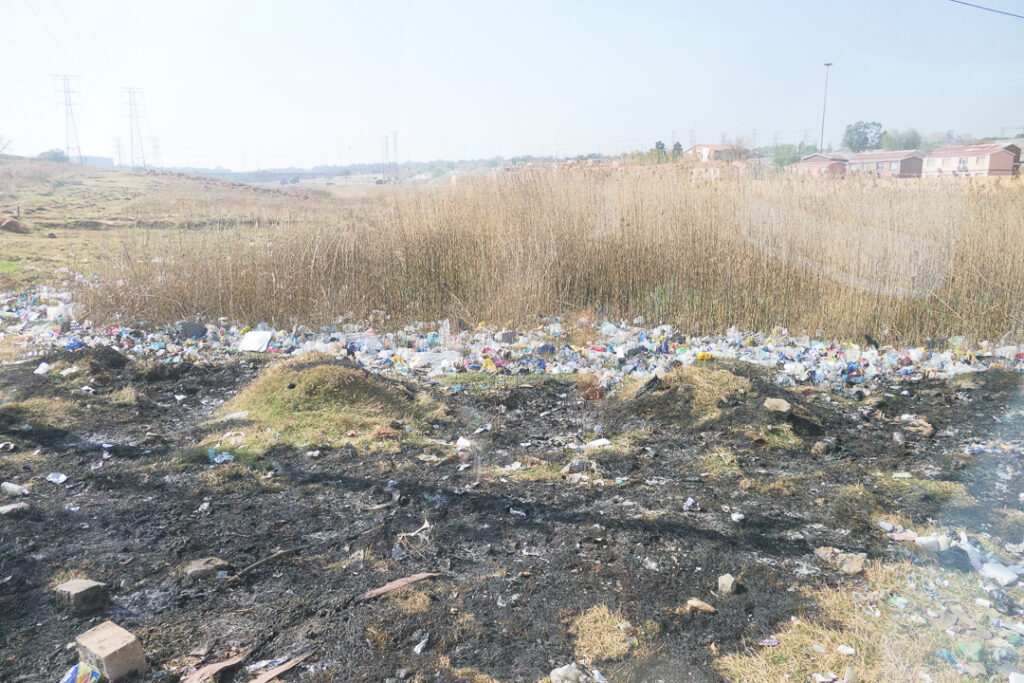 Large parts of the area don't have indoor plumbing of any kind; there are some spots with outdoor running water, where the residents do laundry – I also saw people filling buckets to bring inside.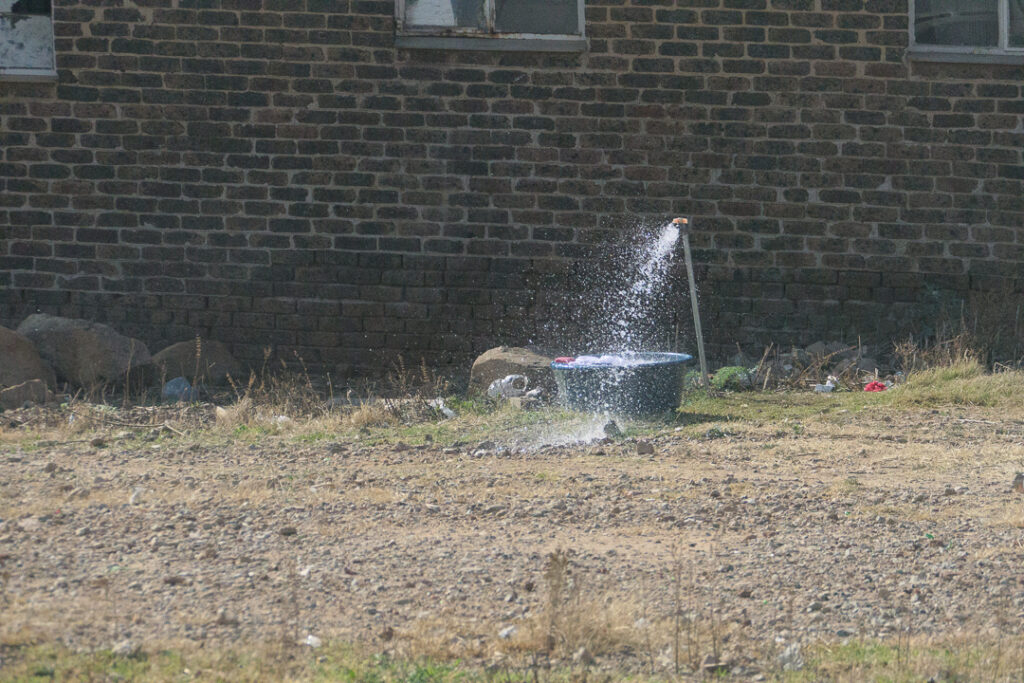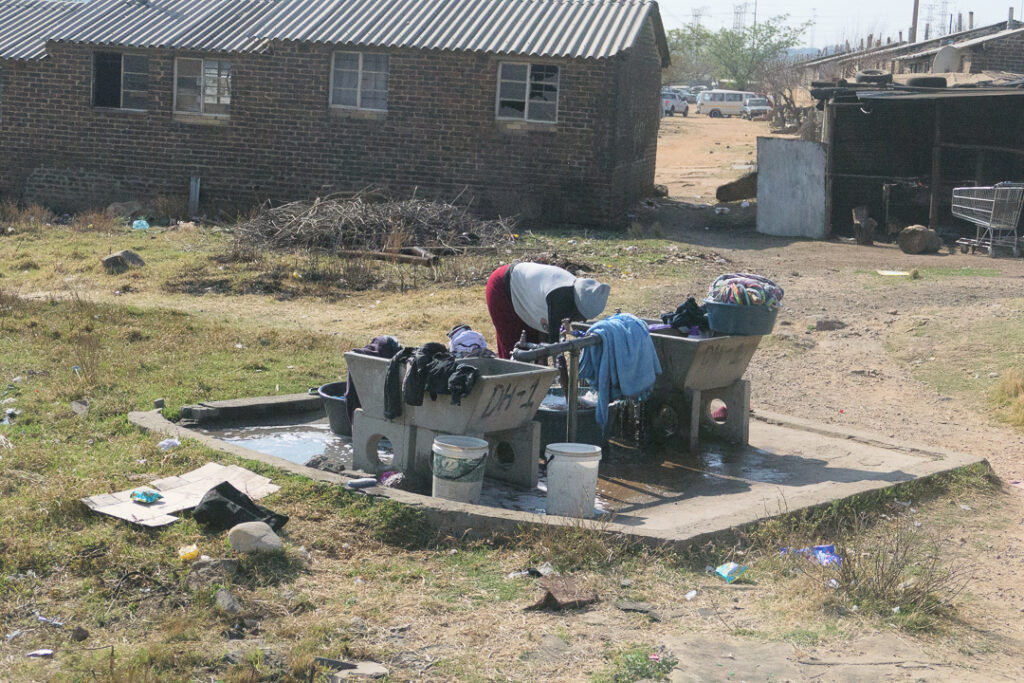 Our guide told us that people keep goats and cattle to be sacrificed to mark major lifecycle events, such as a child surviving 30 days or a wedding. He also told us that there were more funerals than weddings in Soweto, and we saw many advertisements for caskets and undertakers.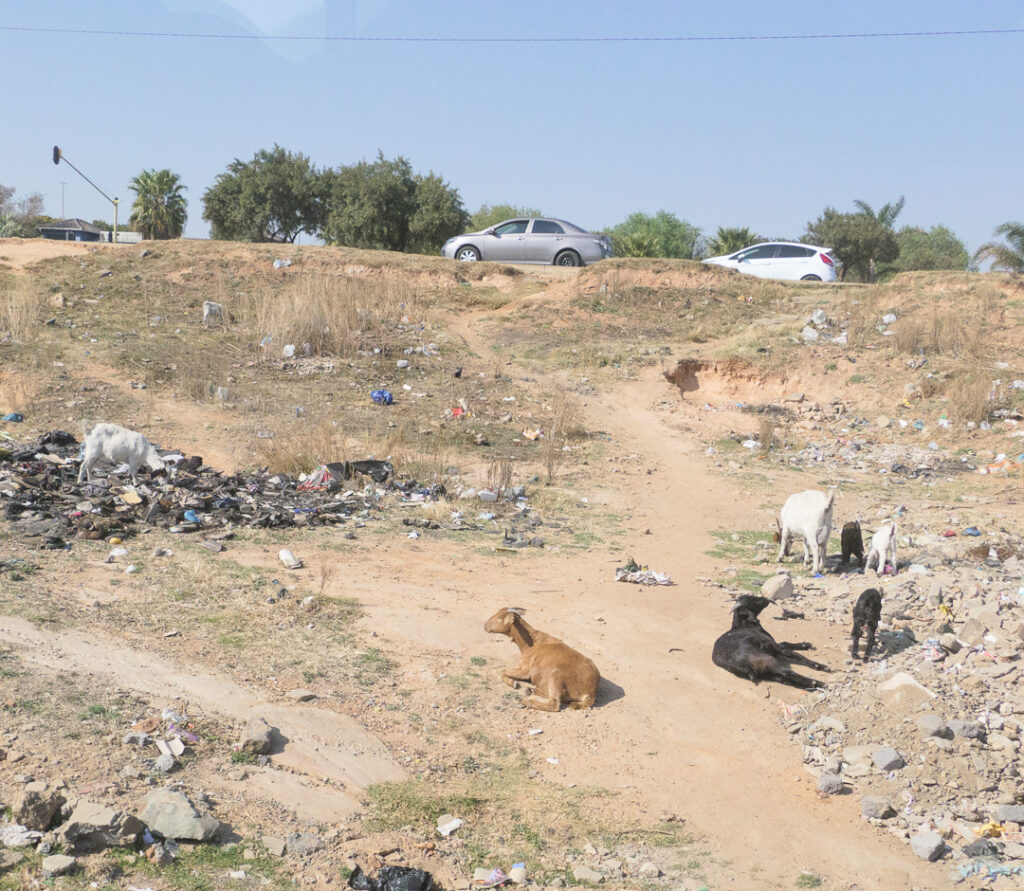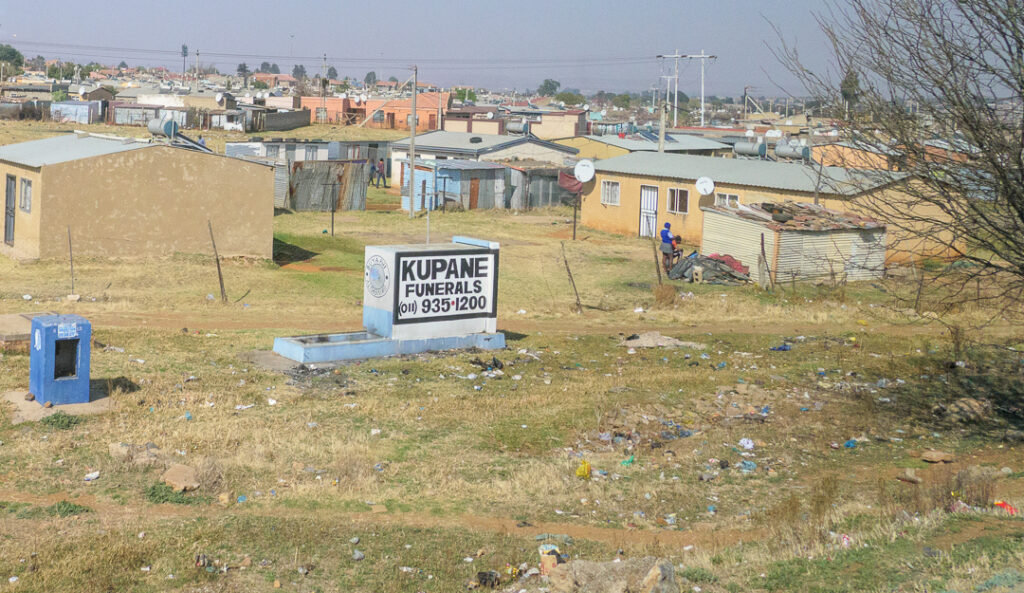 There were plenty of ads pasted up offering abortions and other services, too.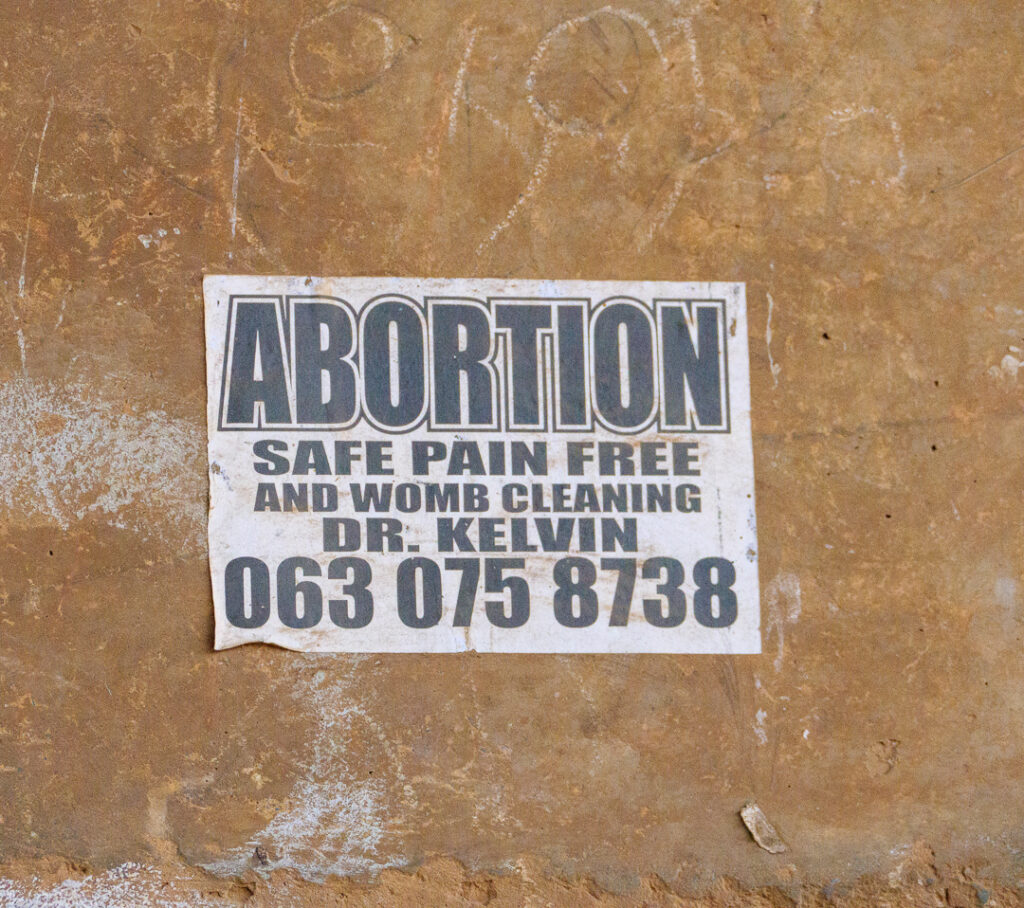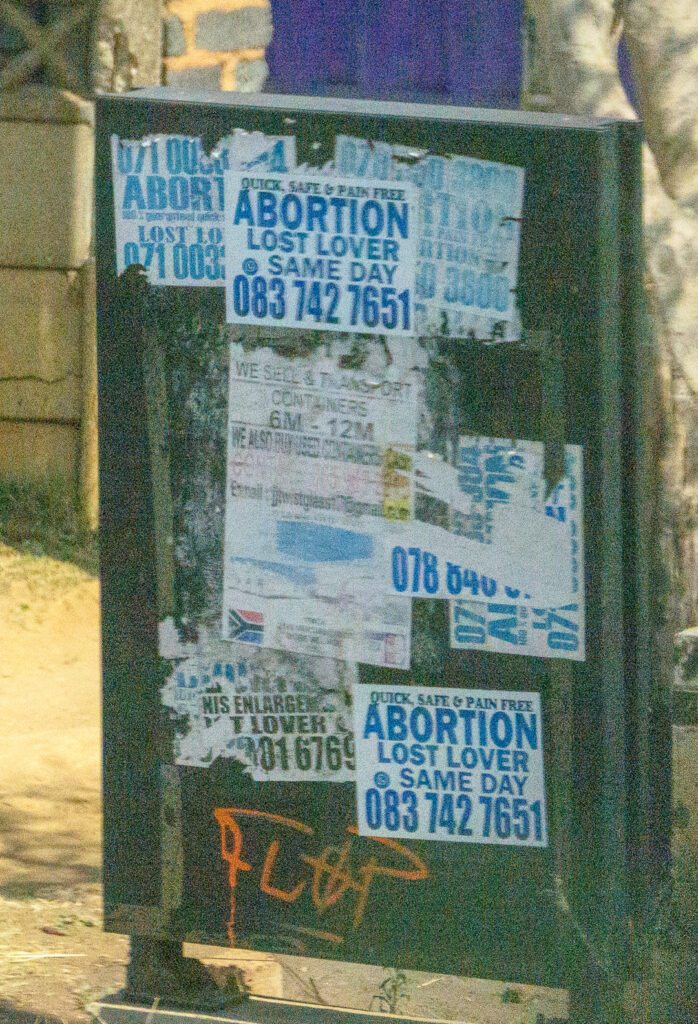 Not everyone is fortunate enough to live in an actual brick building; we passed many areas with nothing but shacks.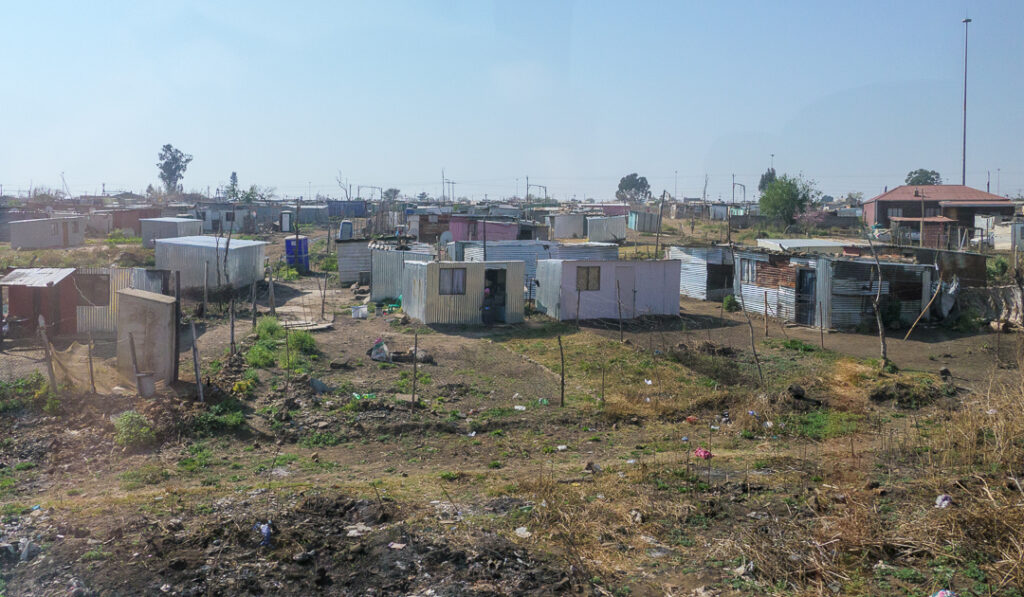 It was a nice day, and there were many people outside – cooking, talking, and living life as best they could. The unemployment rate in South Africa is 33.9%, and the youth unemployment rate is 61.4%, so money is tight (the minimum wage is about $1.50/hour for those lucky enough to have a job).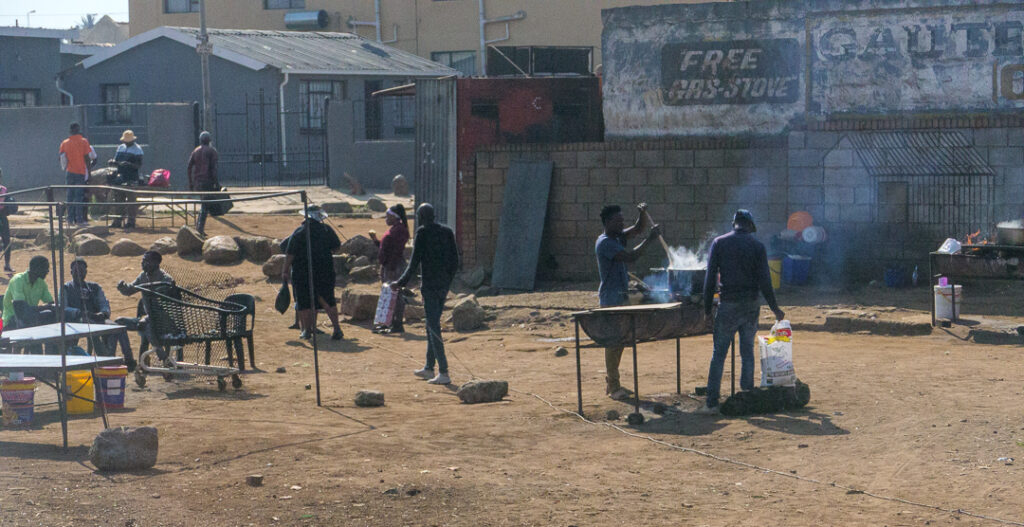 Until a few years ago, all you'd have seen on this tour was what I've shown so far – and passengers would leave thinking that Soweto was a lost cause. But that's not the case any more; we got off the bus and met Thulani Madondo who led us through a small segment of Soweto.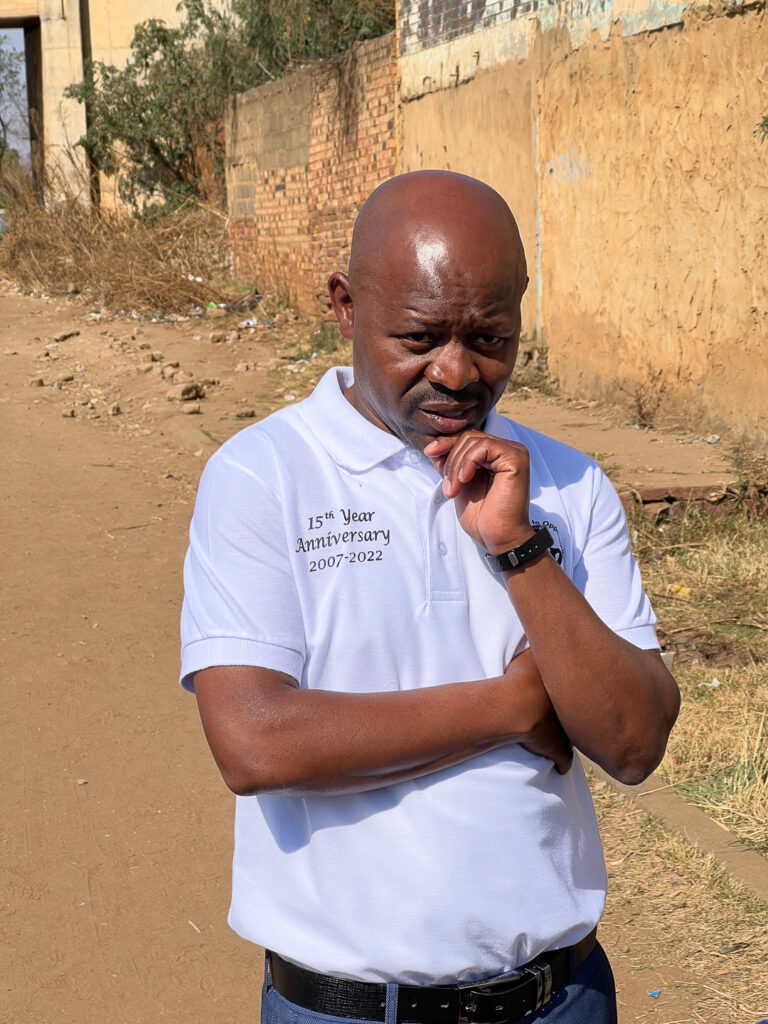 Many years ago, Kliptown, the area we were in, was bustling with small businesses – then some shopping centers opened near enough for the residents to go to, and the businesses died. And the area deteriorated.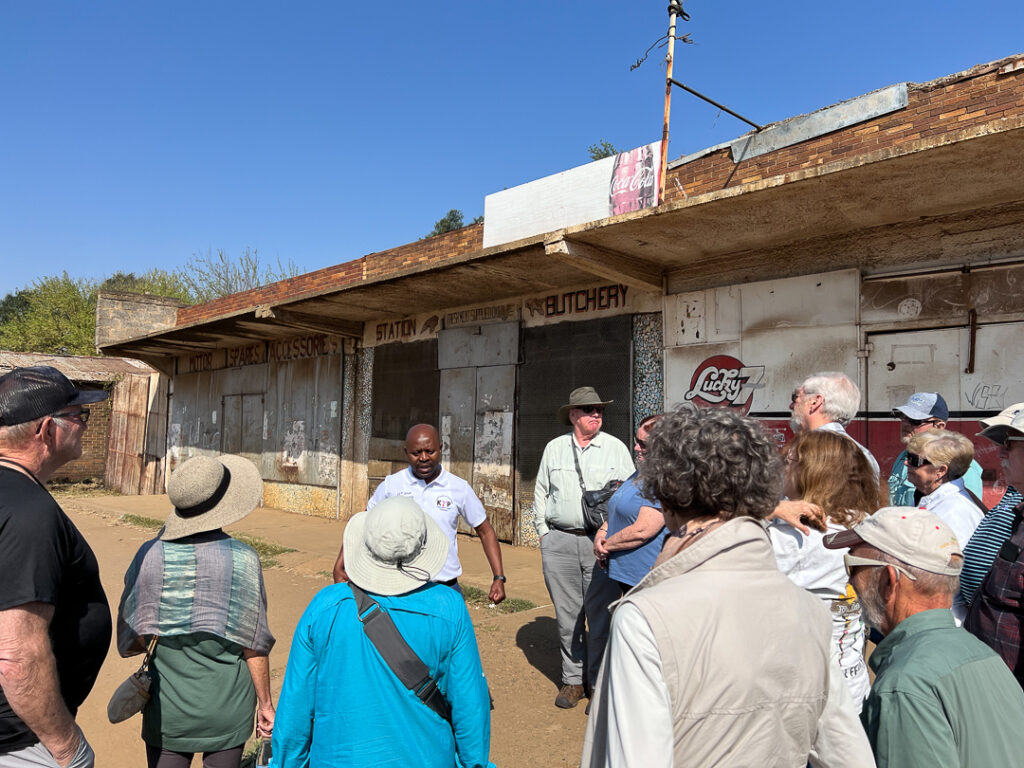 Making art is a universal impulse. If all you have is beer bottles….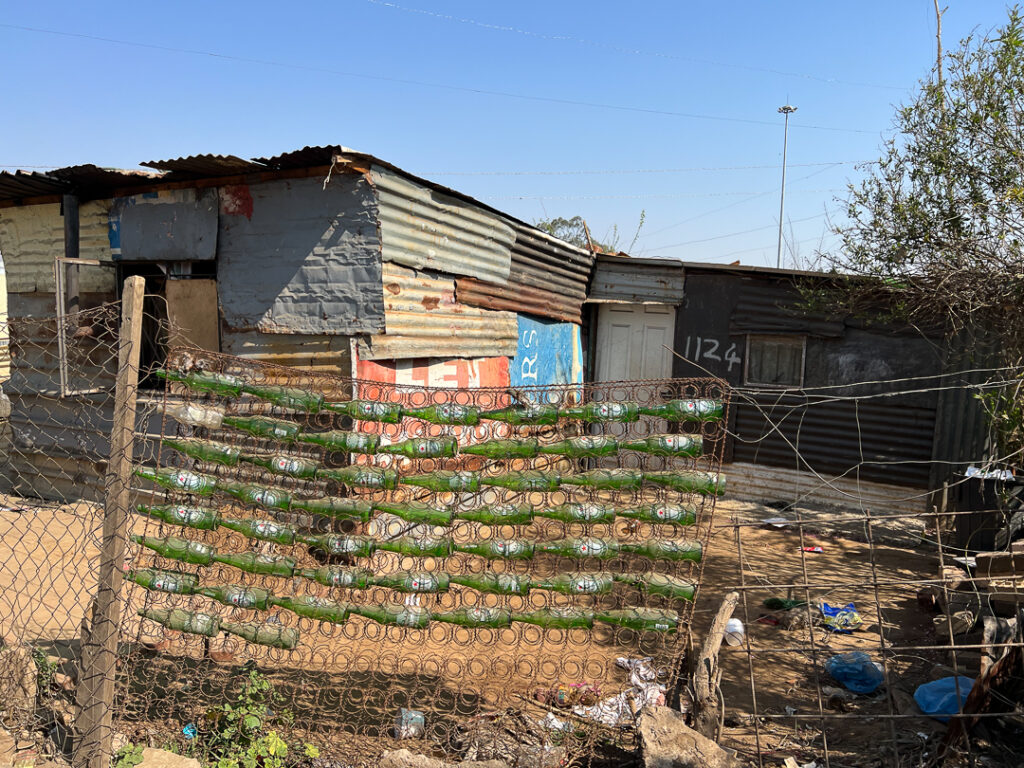 About 15 years ago, Thulani and a few friends decided to make a difference in the lives of the children of Kliptown, and they created the Kliptown Youth Program. It's very much a "by your bootstraps" endeavor; they started with very little but energy and a place that children could come and learn.
Bit by bit, they became better known – tourist groups started to visit, and they started to receive donations. A few years ago, AmaWaterways added Kliptown to their itinerary – the visitors are impressed (as were we) and want to help.
A couple of years ago, one visitor from San Francisco was so impressed that they donated $2.1 million for KYP to build an actual modern center for their programs – and today was its opening day.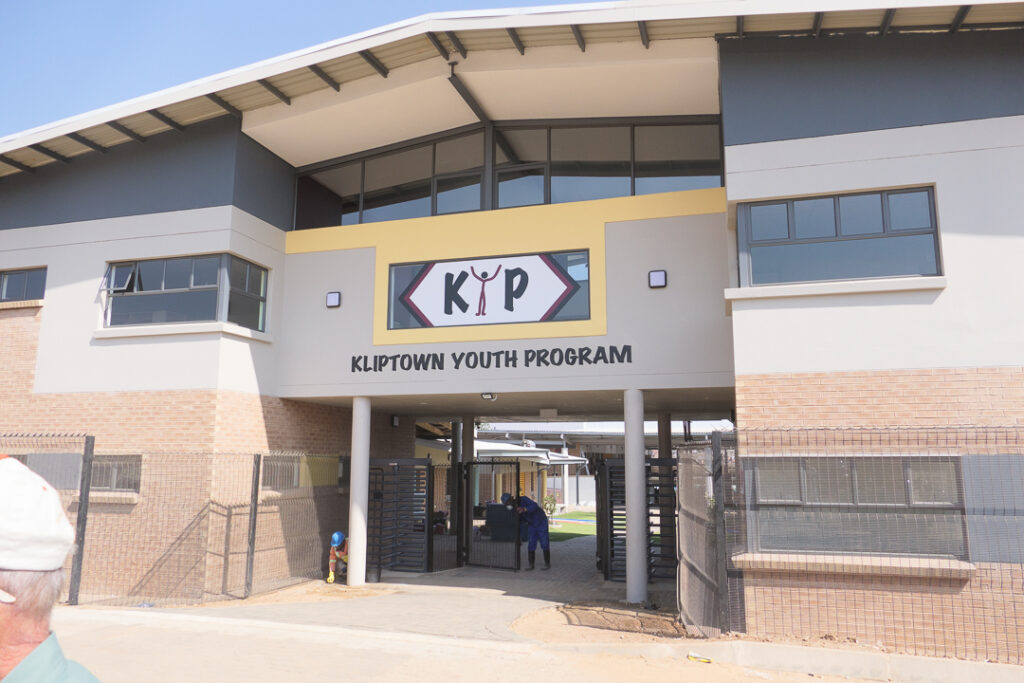 Thulani gave us a quick tour of the facility – even though they're opening it today, the construction isn't quite done (some things are the same all over the world!).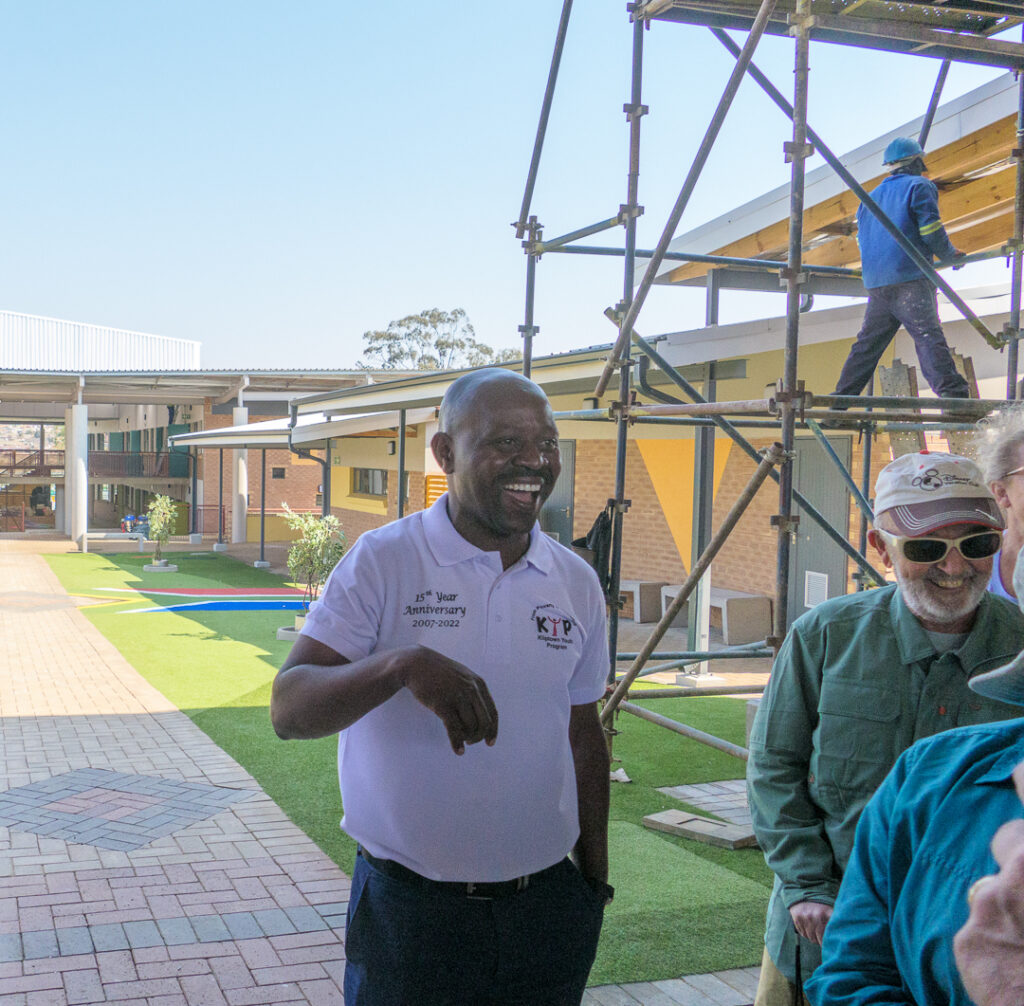 They have an actual playing field for the kids – it may be the only one in Kliptown.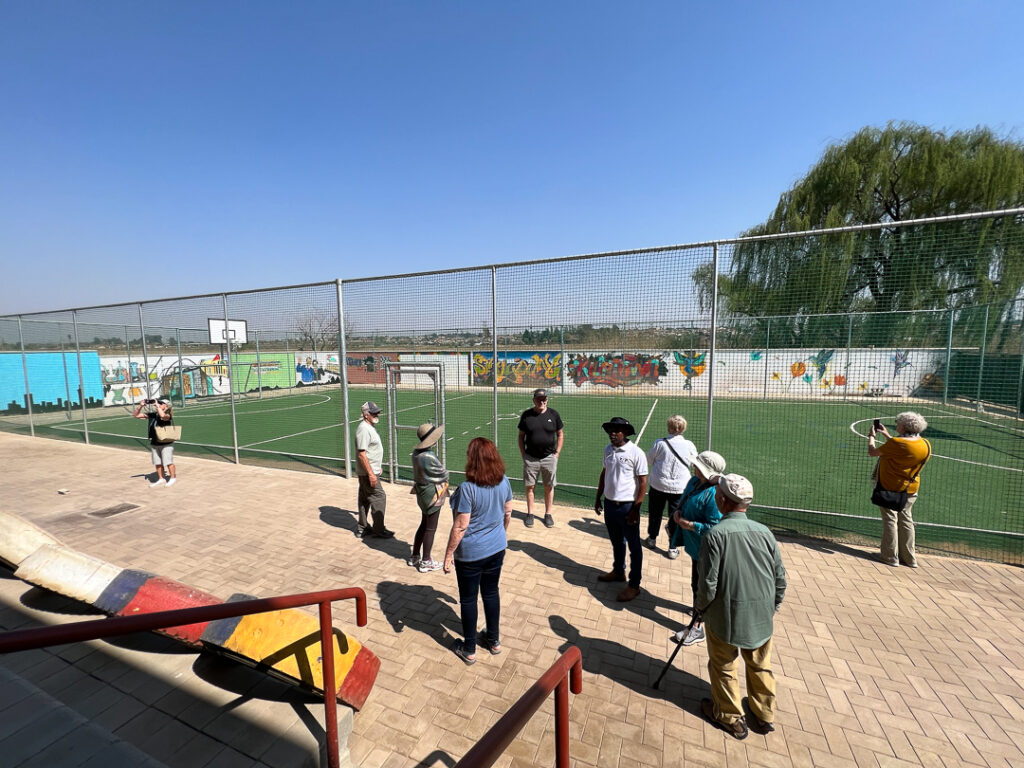 Used tires are fraught objects in Soweto. Protesters have used burning tires to blockade traffic routes for decades; more poignantly, necklacing (immobilizing someone by putting a tire around their arms and neck, then setting the tire on fire) was used to execute traitors to the anti-apartheid movement, and is still used against murderers and rapists. Thulani is trying get the residents to turn used tires into a vehicle for art instead of anger, starting with a few brightly painted tires in the KYP center.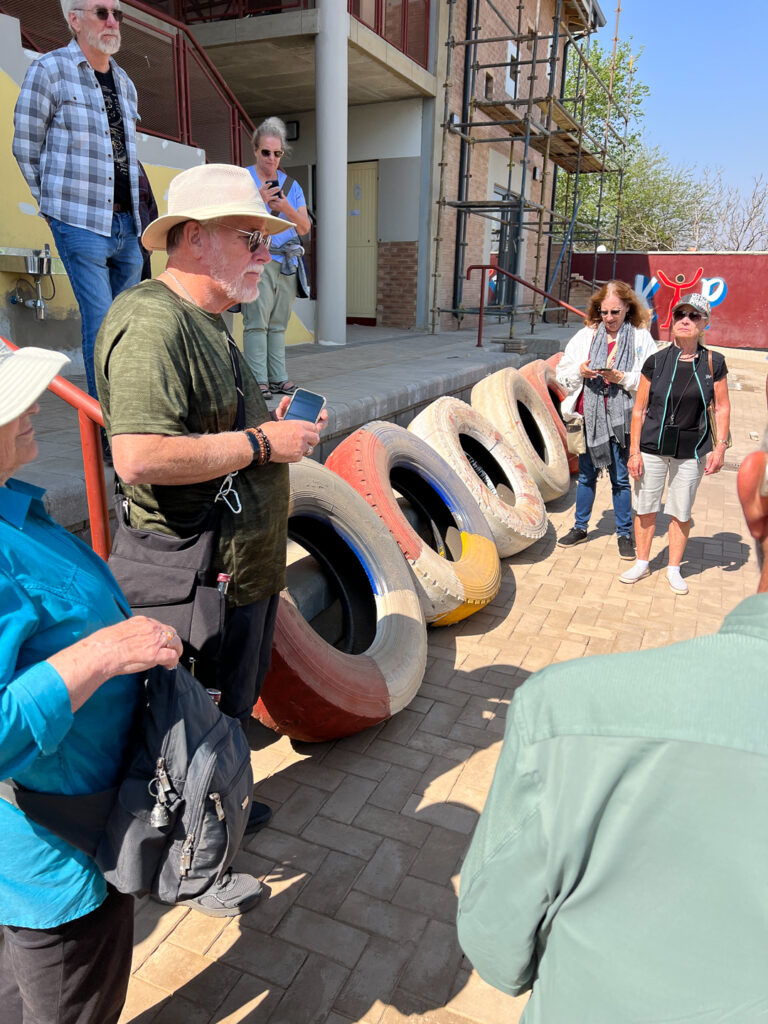 Thulani left us to take three students for job interviews; we had a chance to talk with them briefly, and I was impressed by their poise and eagerness. I wish them well.
We left KYP encouraged, and keenly aware of our luck in being born where and when we were. Thulani and his team are trying to bring some luck to Kliptown, and I felt privileged to be able to help, even in a small way.
We took a much shorter route back to the bus and left Kliptown behind – but only physically.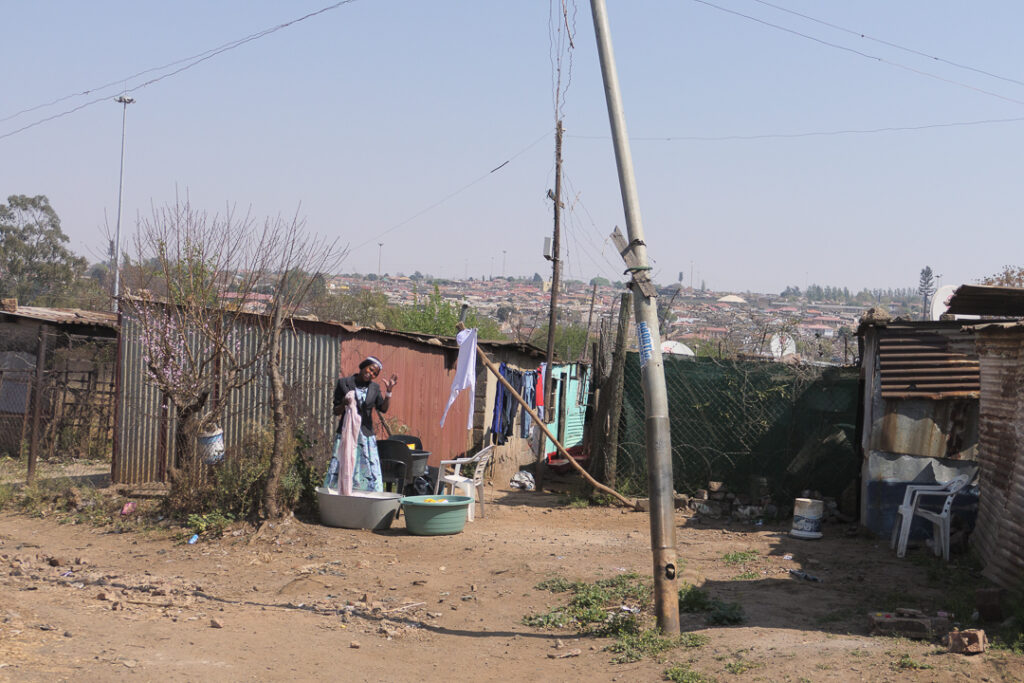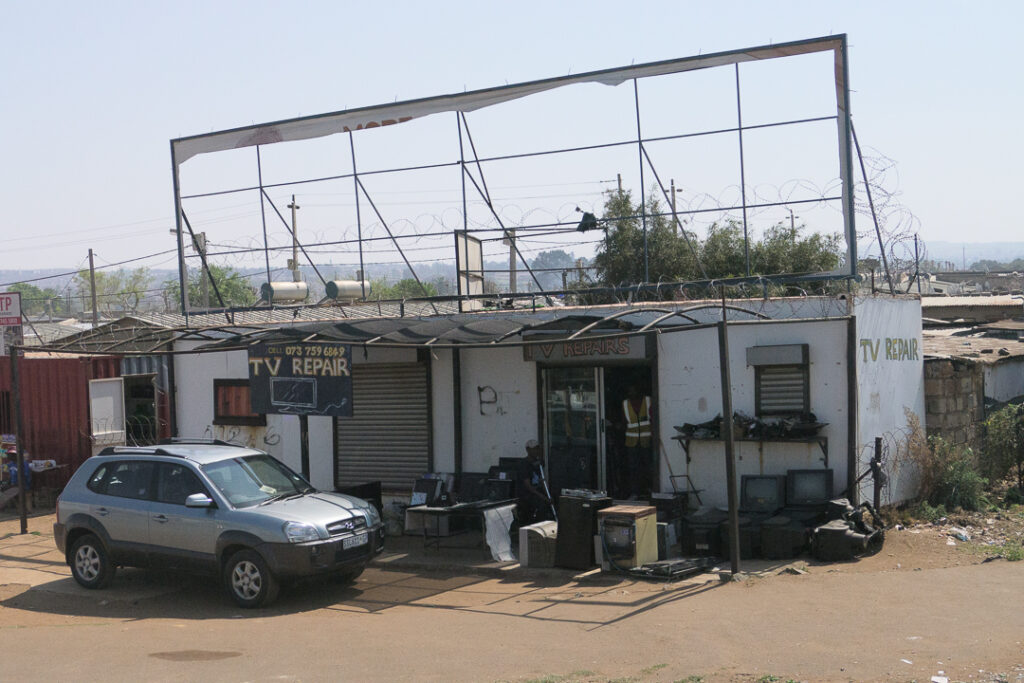 Our next stop was a brief driving tour of Orlando West, a much richer section of Soweto. We saw Winnie Mandela's house on the way to Vilakazi Street.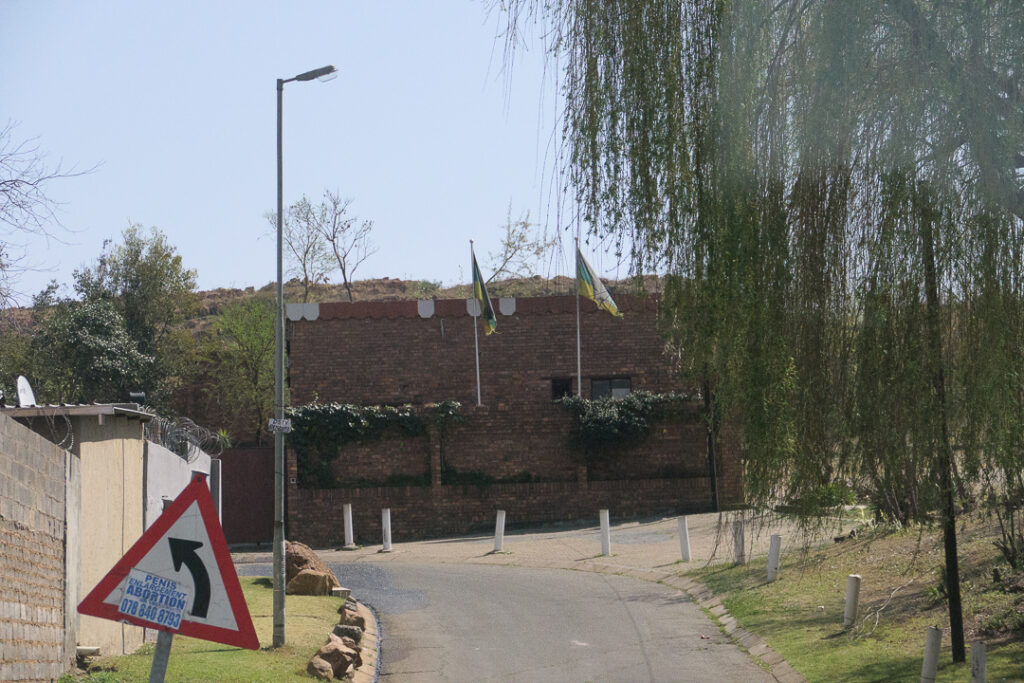 Both Nelson Mandela and Desmond Tutu lived on Vilakazi Street, making it the only street in the world to boast two Nobel Peace Prize winners. We didn't stop, so I didn't get any interesting photos.
We drove on to the Hector Pieterson memorial; he was a 12-year-old student who was the first person killed by police during the 1976 Soweto student uprising, even though he was not participating in the protest. He was driven to the hospital by Sam Nzima, a journalist, who had taken a photo of Hector being carried after being shot. The photo went viral and helped spark worldwide protests against the apartheid regime.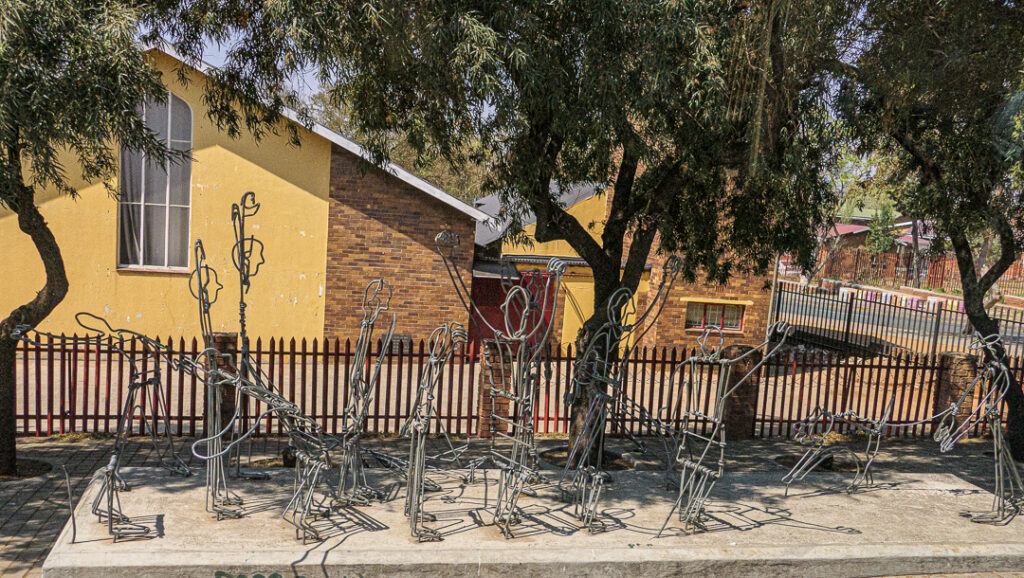 I would have liked to stop and walk around the area and learn more of the history, but we had another appointment – lunch at Sanctuary Mandela, which was Mandela's home between 1992 and 1998. It's in Houghton, an upscale area, which was all white until Mandela had the government buy the house for his use. Today, it's a five-star boutique hotel and restaurant.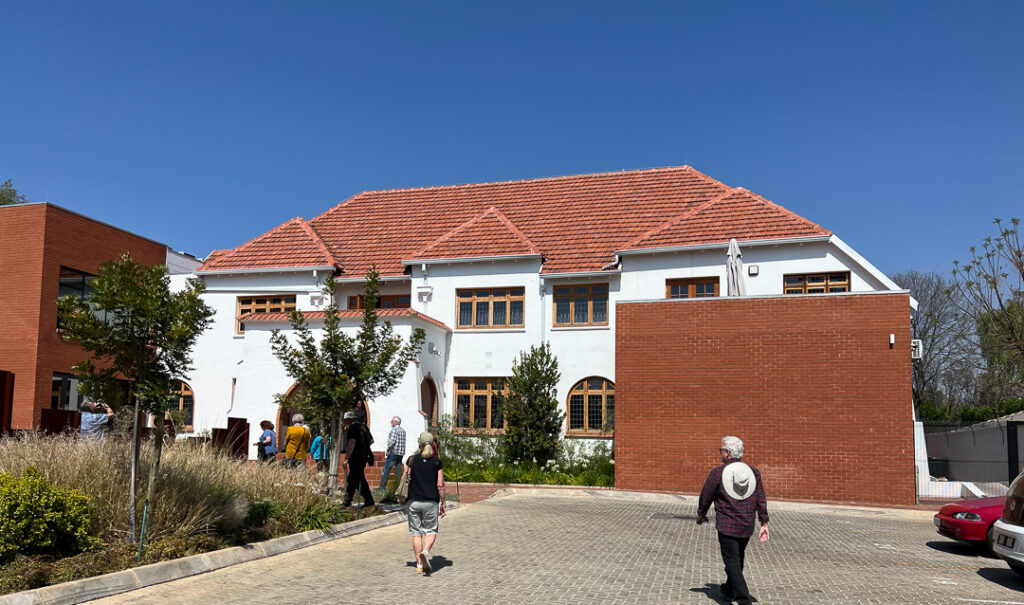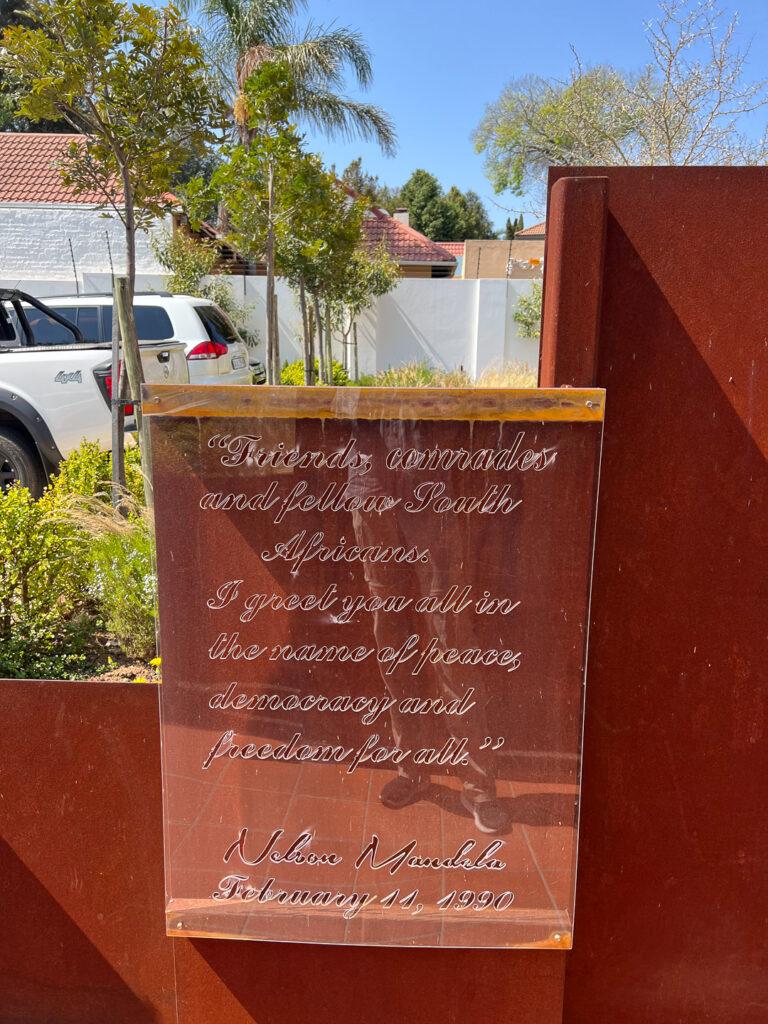 We ordered from a special menu; the dishes on it were supposed to be some of Mandela's favorites. Diane and I both had the peri-peri chicken – the presentation was interesting.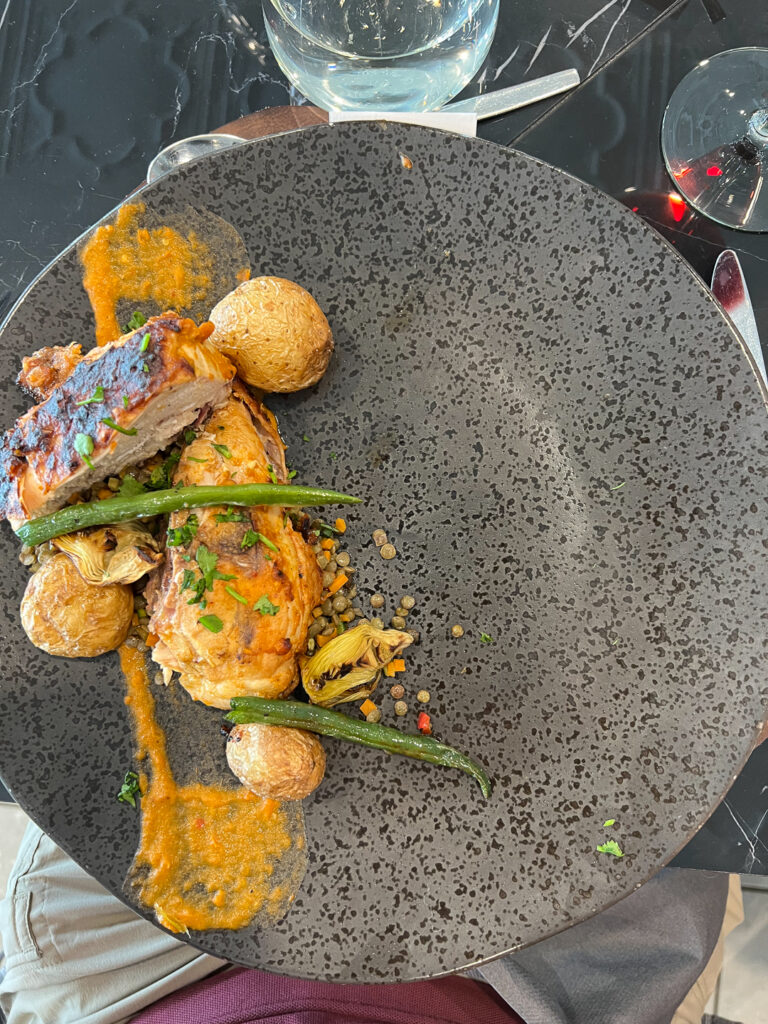 Sanctuary Mandela says it's "surrounded by an aura of contemplation." That may be the case, but it's also surrounded by an electric fence for protection (look carefully above the wall in the photo below).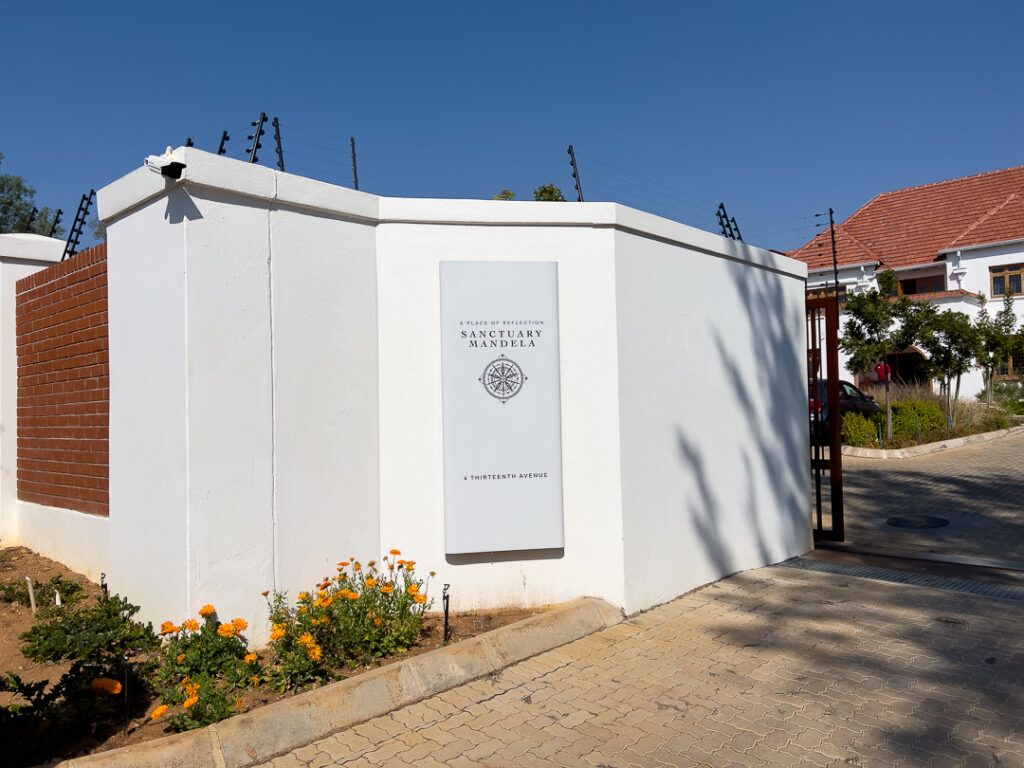 And that sums up what I learned about South Africa today: it is a land of contradiction. Extreme poverty and extreme wealth, just a few minutes away from one another. Corruption and selflessness. Despair and hope. It's not so different from home, even if it's 10,000 miles away.