Today was another travel day. We didn't have to leave until 10am, so we slept a bit later and enjoyed the view of Victoria Falls from the terrace at the hotel.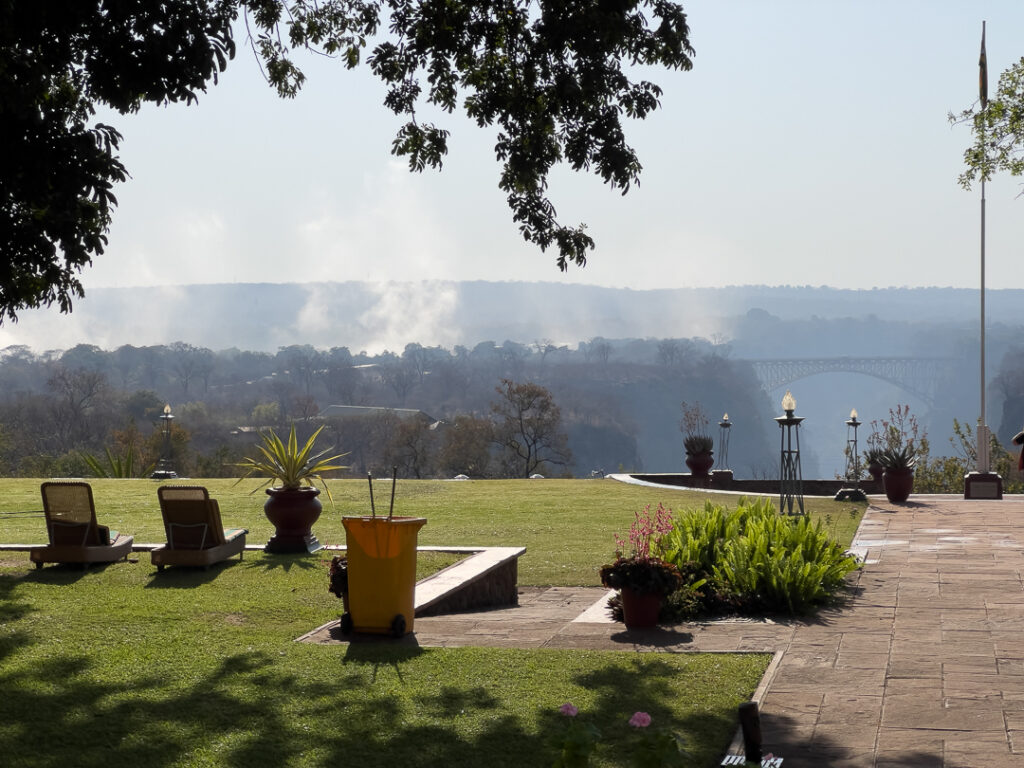 Then it was onto the bus for the trip to the airport…no, that would have been too easy. It was onto the bus for the trip to the border with Zambia and two more passport stamps; there we got on a different bus for the short drive to the Harry Mwanga Nkumbula International Airport for our flight to Johannesburg.
There wasn't much scenery on the way, but there were a few surprises on side of the road. We passed a sign for the Railway and Gateway Jewish Museum, which seems like an interesting combination; we also passed Fawlty Towers, which gets surprisingly good reviews on TripAdvisor!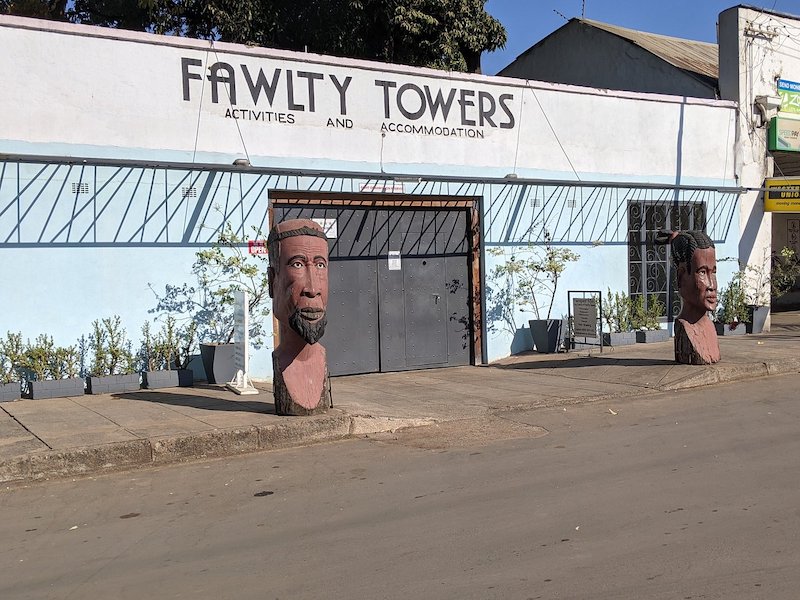 We checked in, dropped our luggage, got through security, went through Passport Control (another stamp!), and into the very small Departures area. I wondered why the boarding pass didn't have a gate number until I found out that there's only one gate in the International Terminal! We killed time by looking in the shops and at the posters on the wall. I'm curious about this one – Vietnam doesn't even have an embassy in Zambia, so I wouldn't think there'd be enough Vietnamese visitors to warn about illegal wildlife transport.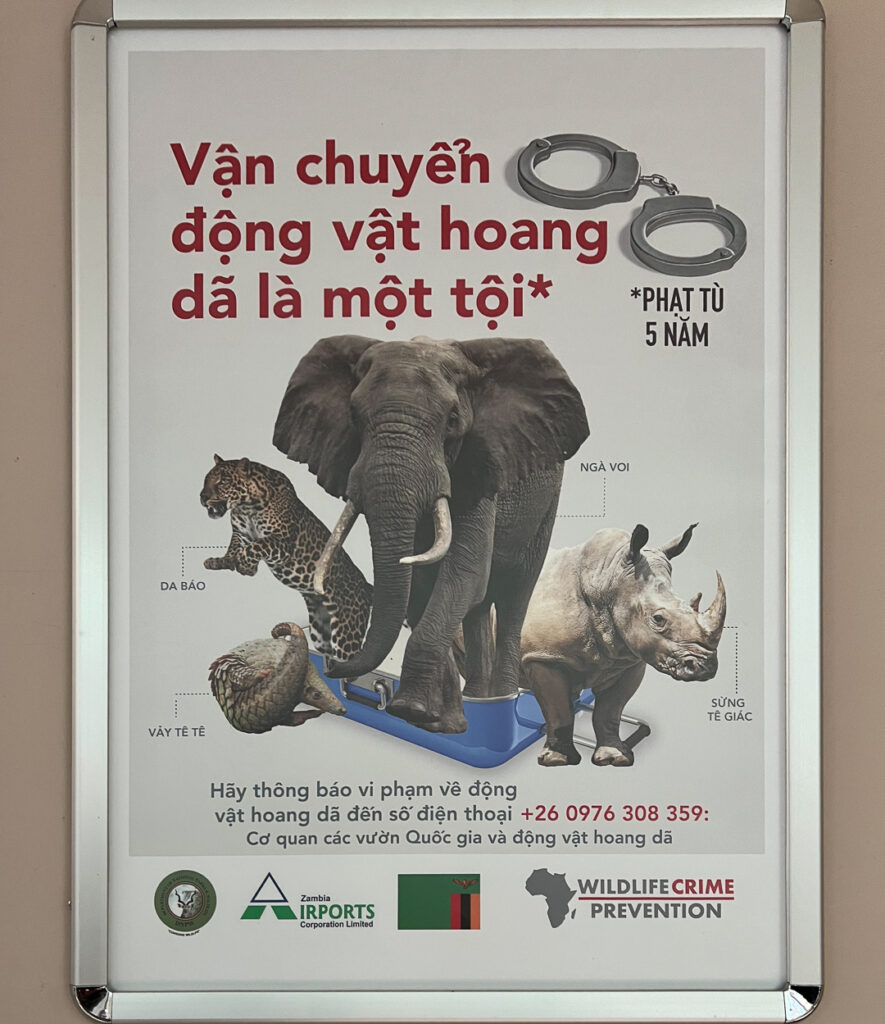 We reached Johannesburg a little early, collected our luggage and one last passport stamp for the day, and got onto the bus for the Fairlawns Boutique Hotel and Spa. It was originally built as a weekend getaway cottage for the Oppenheimer family (gold and diamond moguls) and was converted into a hotel in 1997. It is, to put it mildly, distinctive.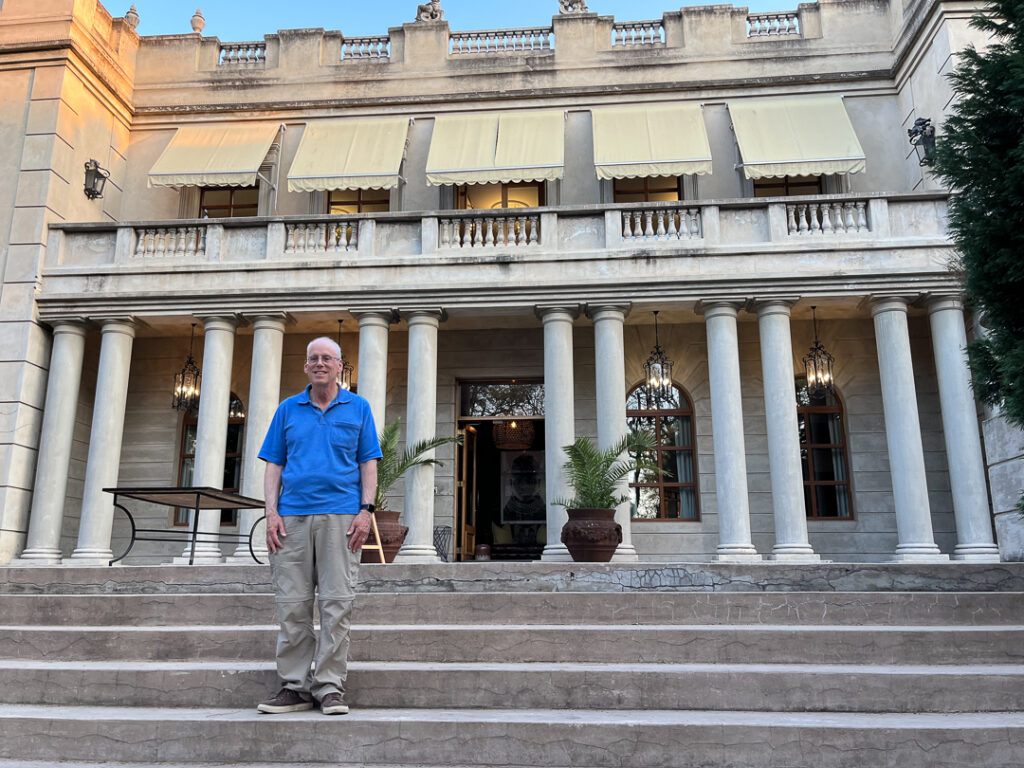 From what we've seen, our room is fairly tame.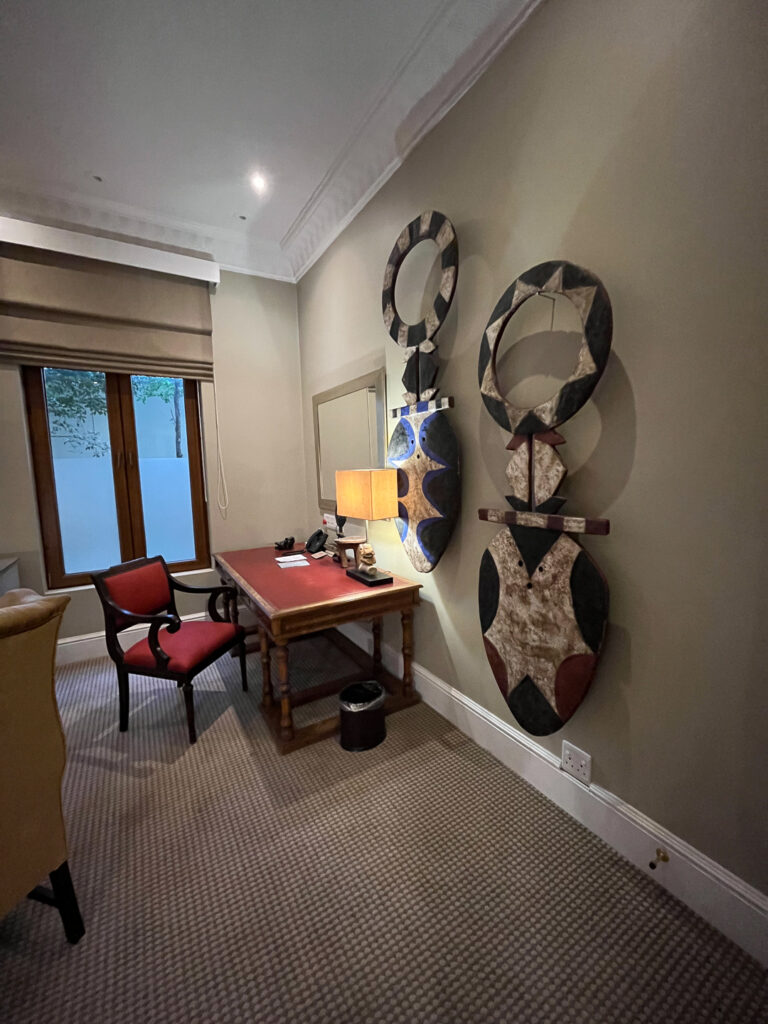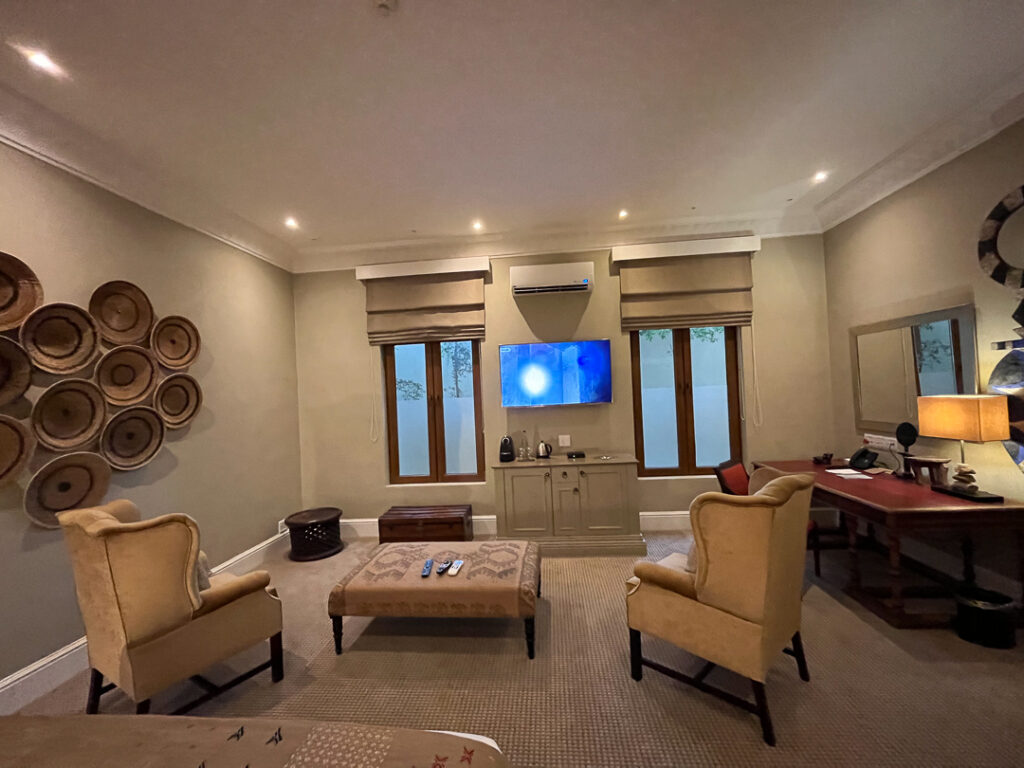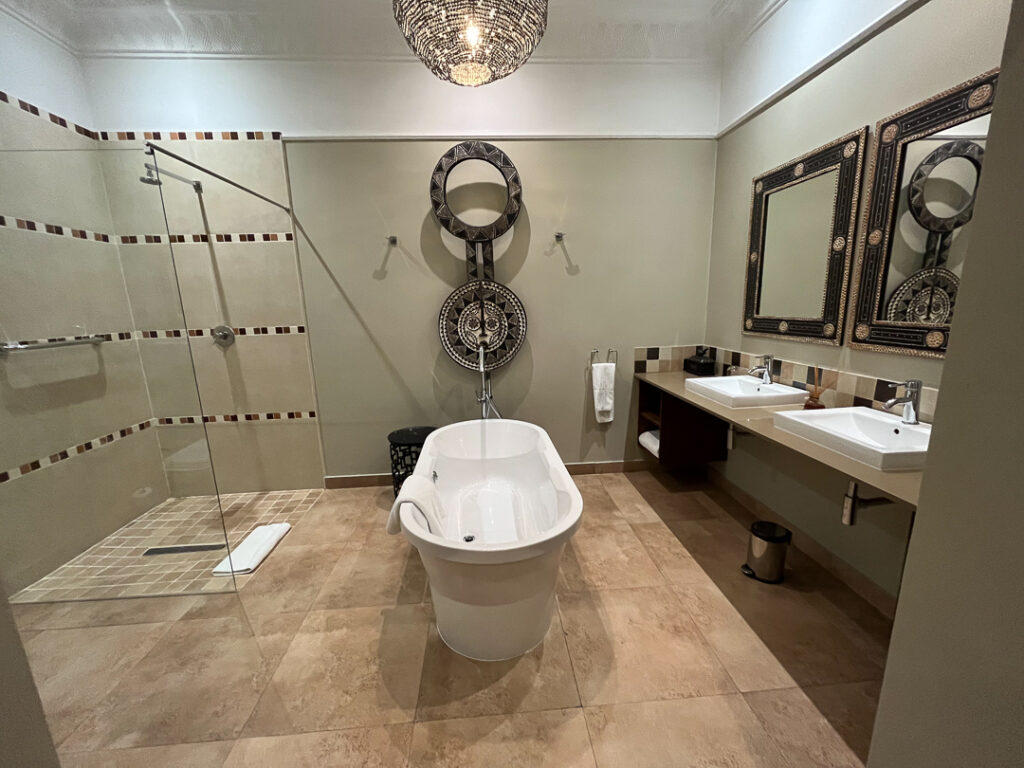 The upstairs common area is enormous and comfortable.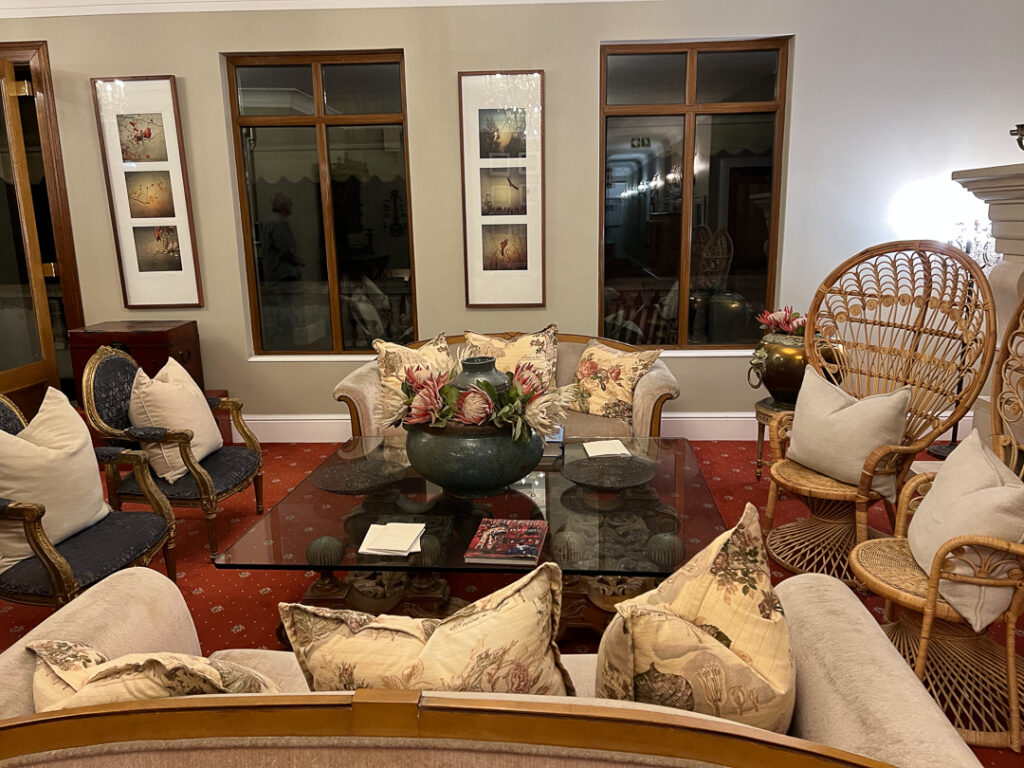 Of course, the rooms and the property have all modern conveniences.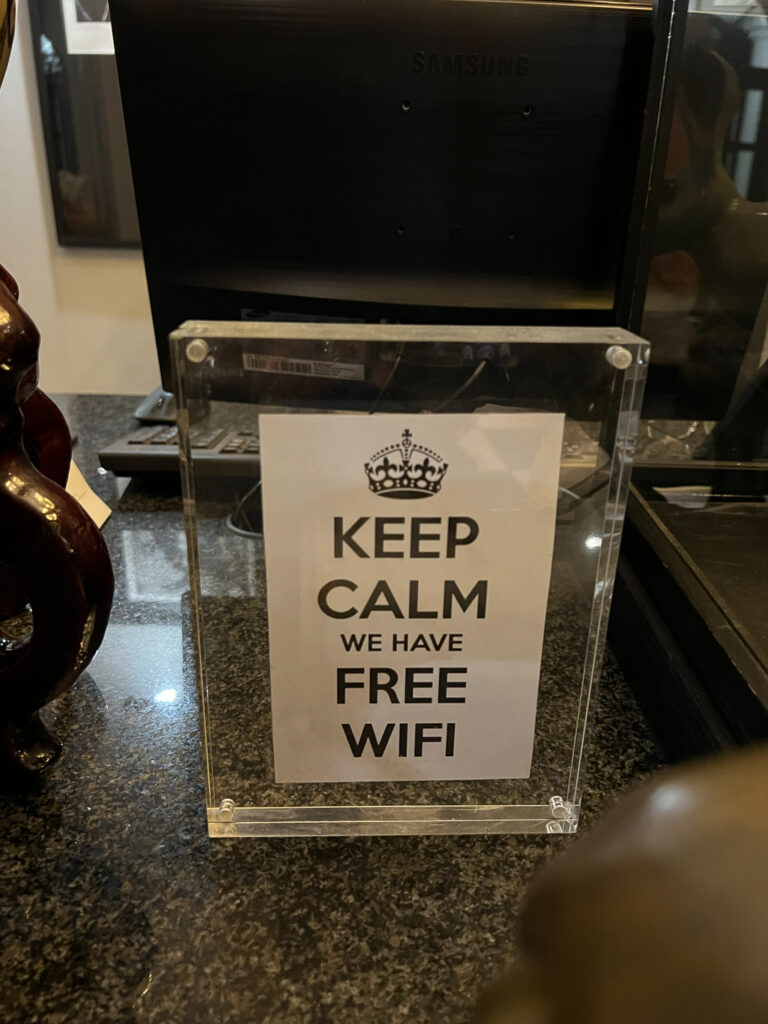 The service is amazing, too. We needed to get a couple of drugstore items; they took us there in a private car and waited for us to do the shopping!
It's a shame we're only here for two nights.