Our day started with an early breakfast so that we could see Victoria Falls before it got too hot and crowded – breakfast was at the Jungle Junction restaurant, and the view on our walk over was quite pleasant. You can even see the mist from Victoria Falls on the left side of the picture.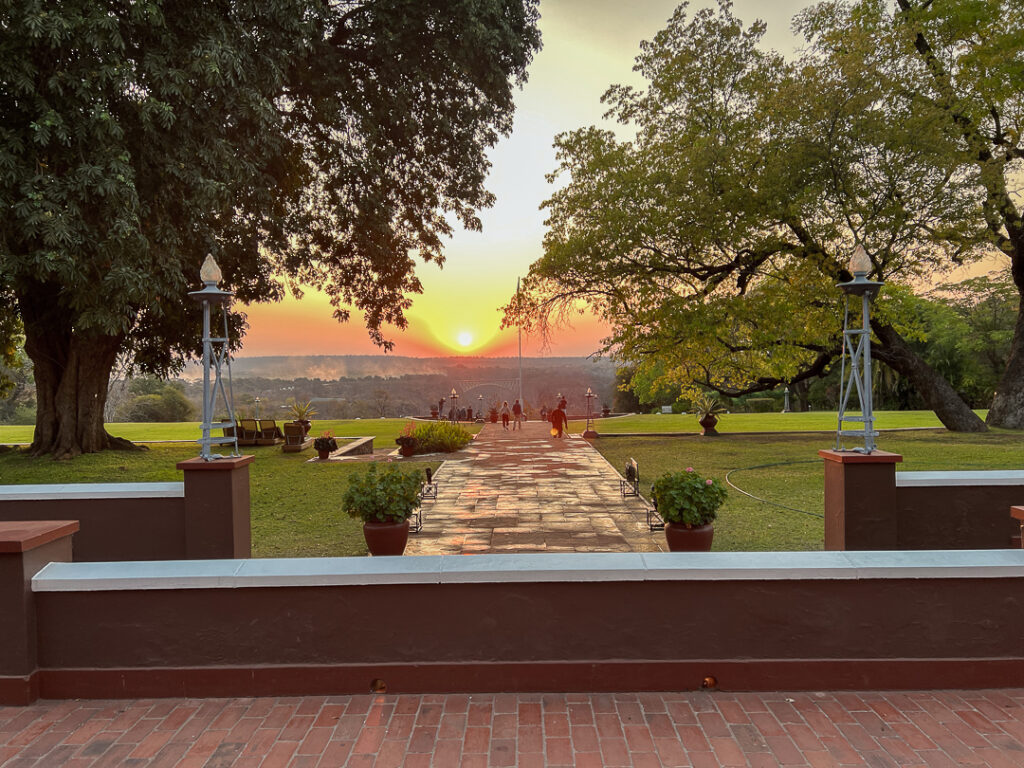 After a short bus ride to the Falls car park, we walked the paved trail on the Zimbabwe side of the falls. The views were incredible.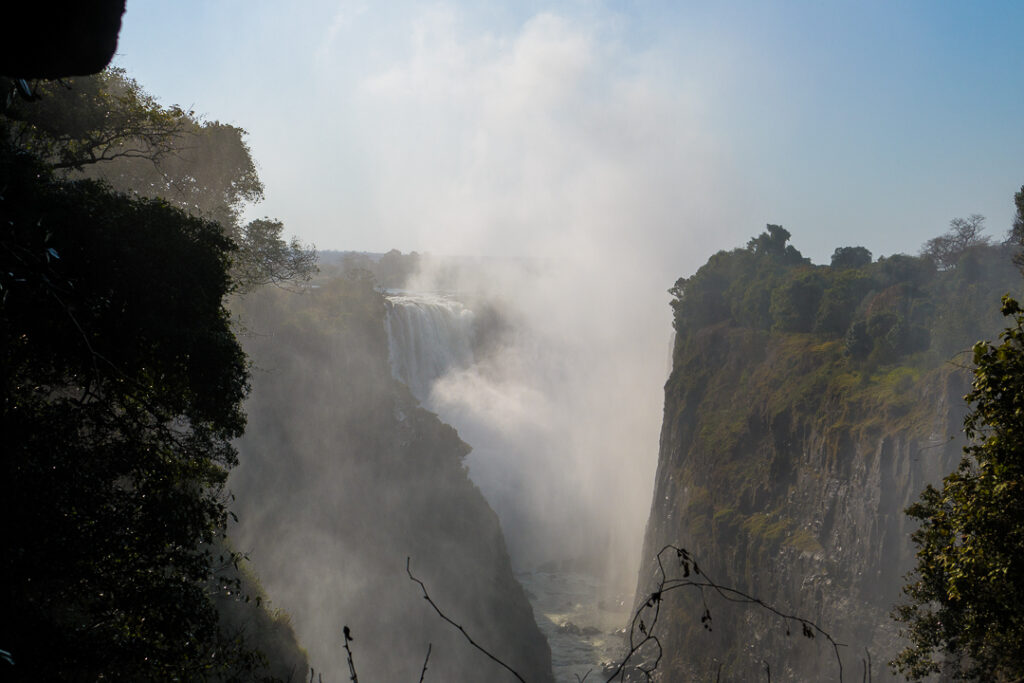 There was a rainbow visible across the canyon – I took many photos and this one seemed the most interesting.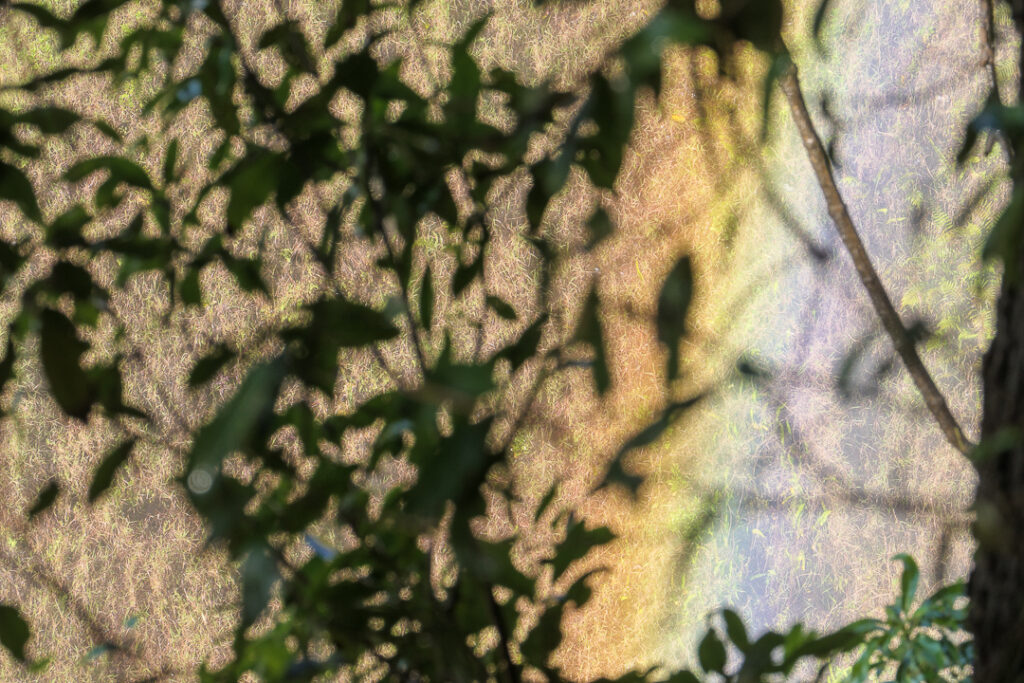 Our fearless leader Dave Natale offered to take our photo – little did I know it'd be a three-person selfie!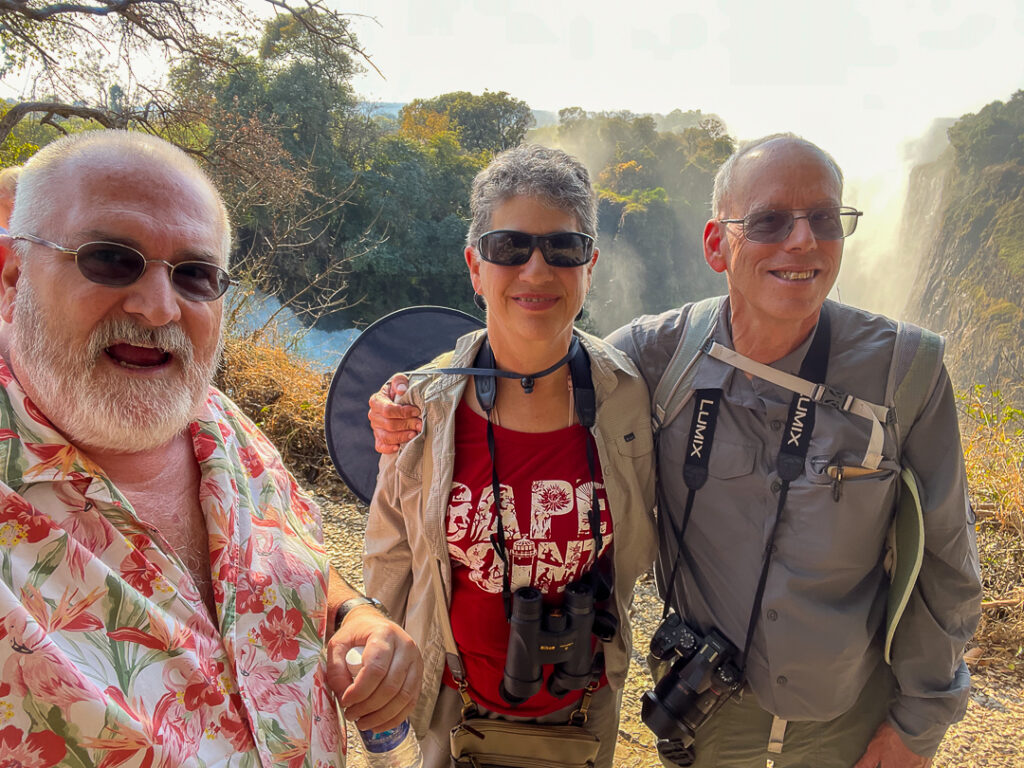 We continued down the trail, enjoying the Falls from different vistas.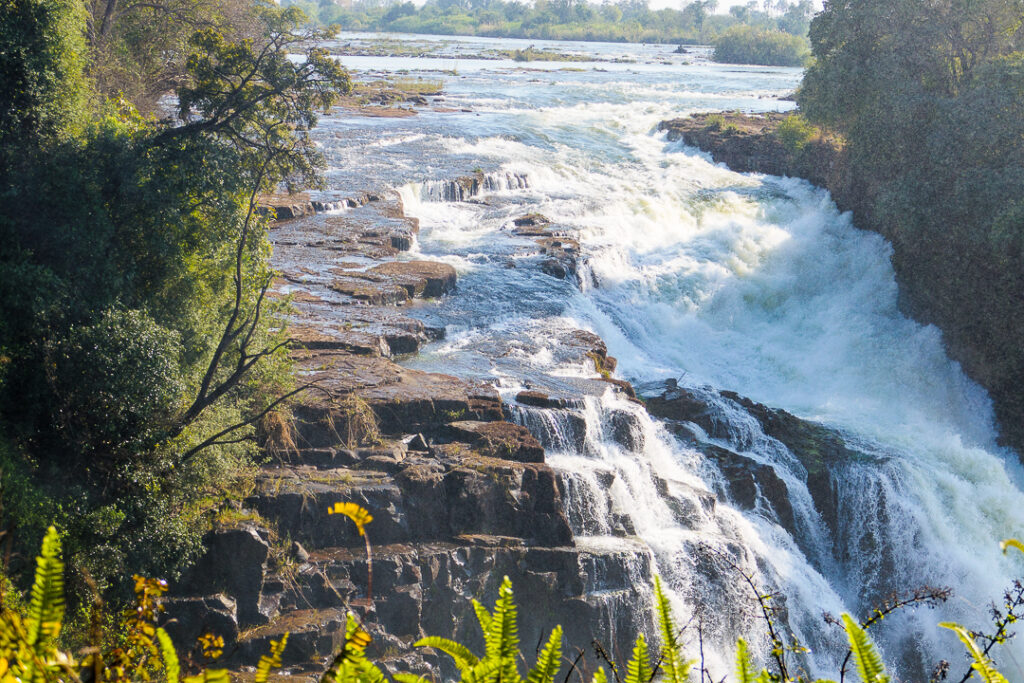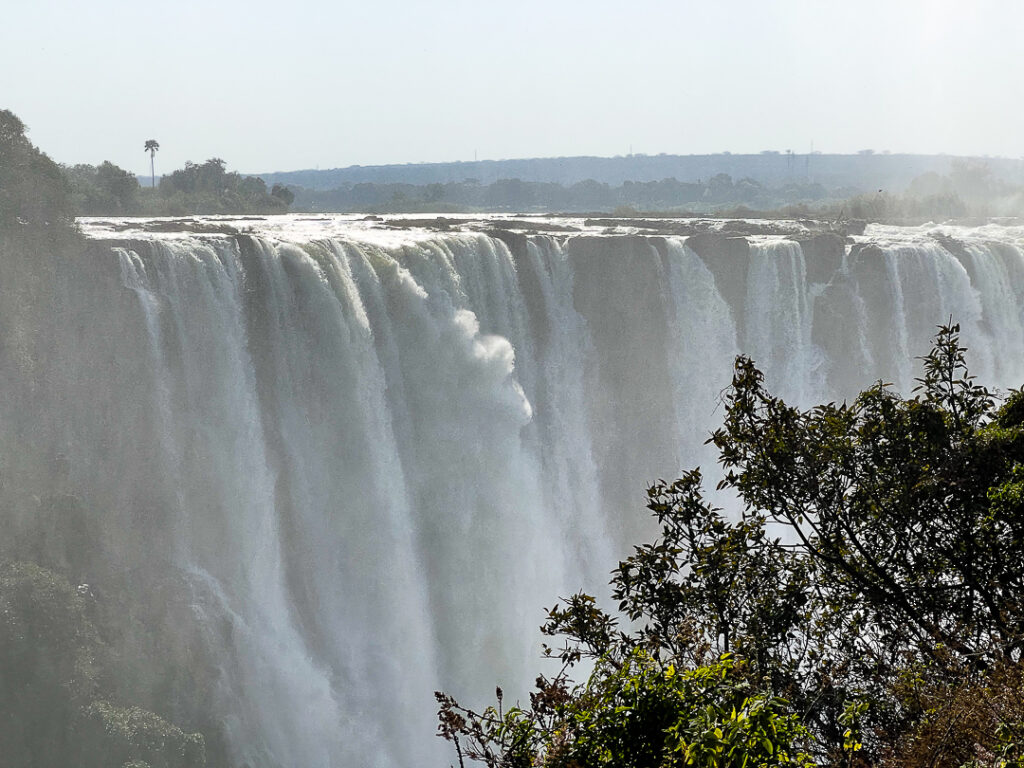 The Falls presented us with a much more vivid rainbow here.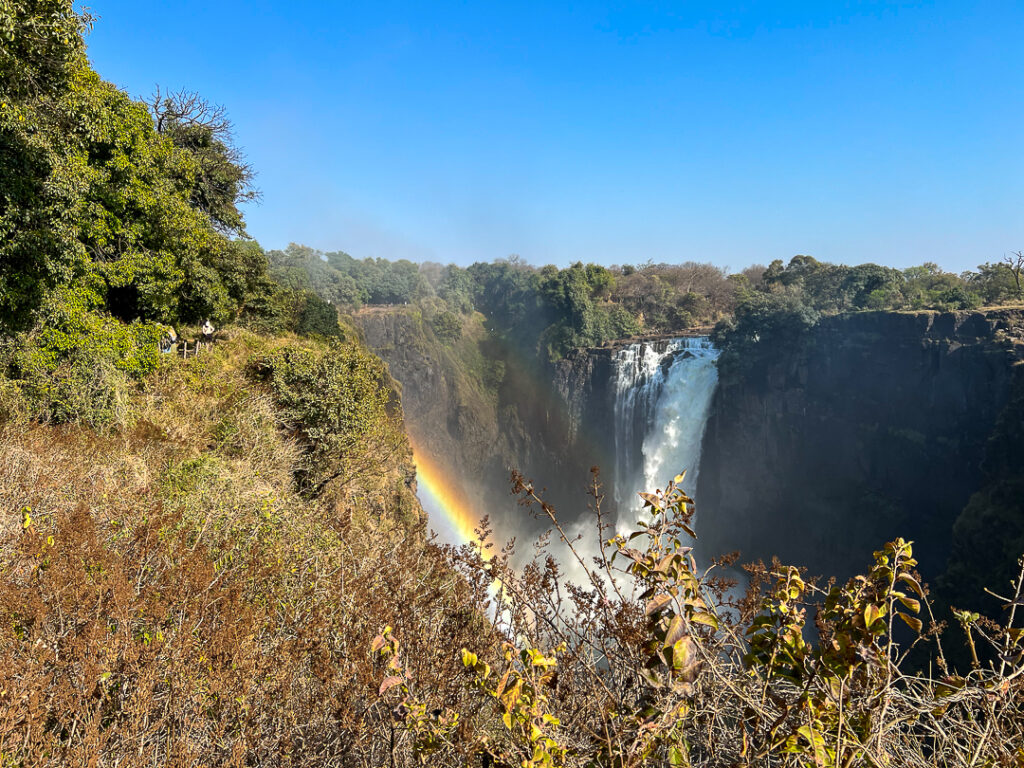 The trail took us away from the Falls and into the rain forest for a short time.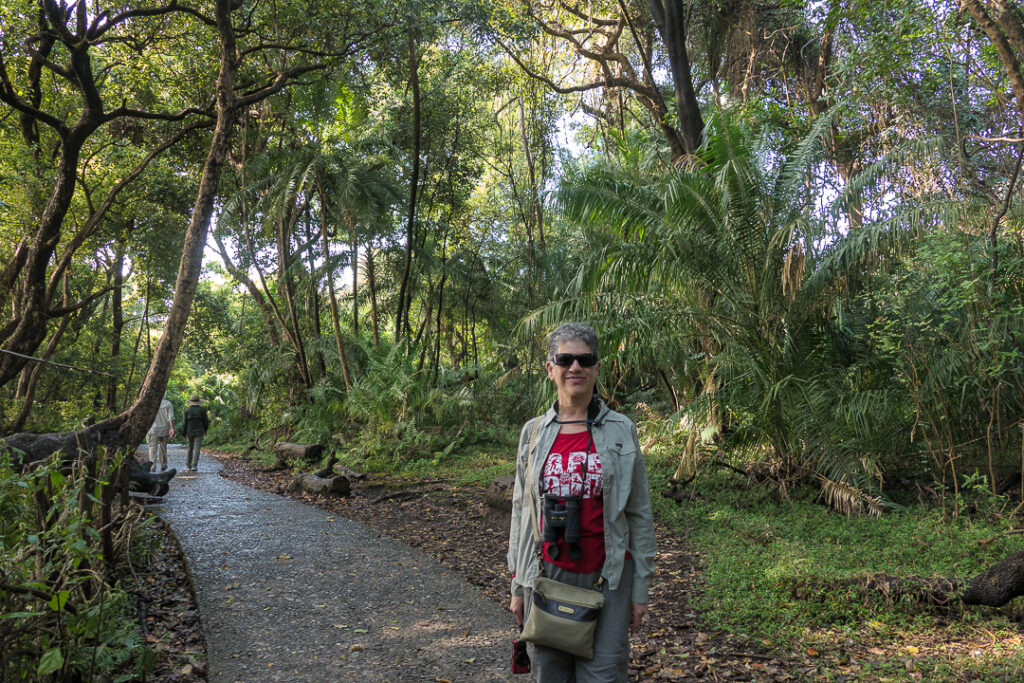 We logged another new species, the bushbuck.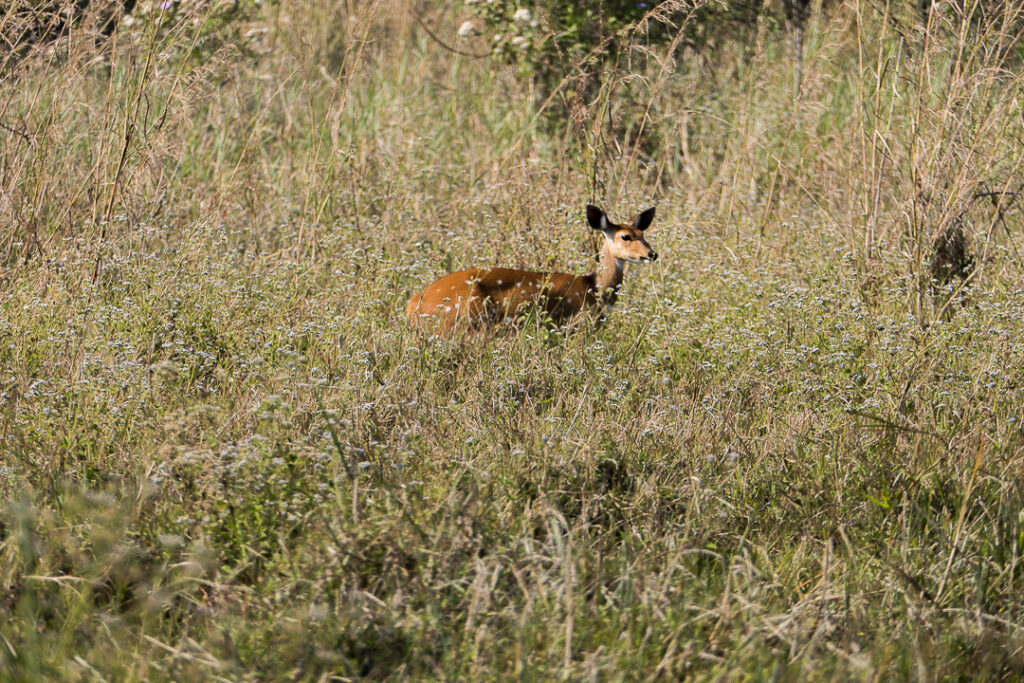 And then it was back to enjoying the water.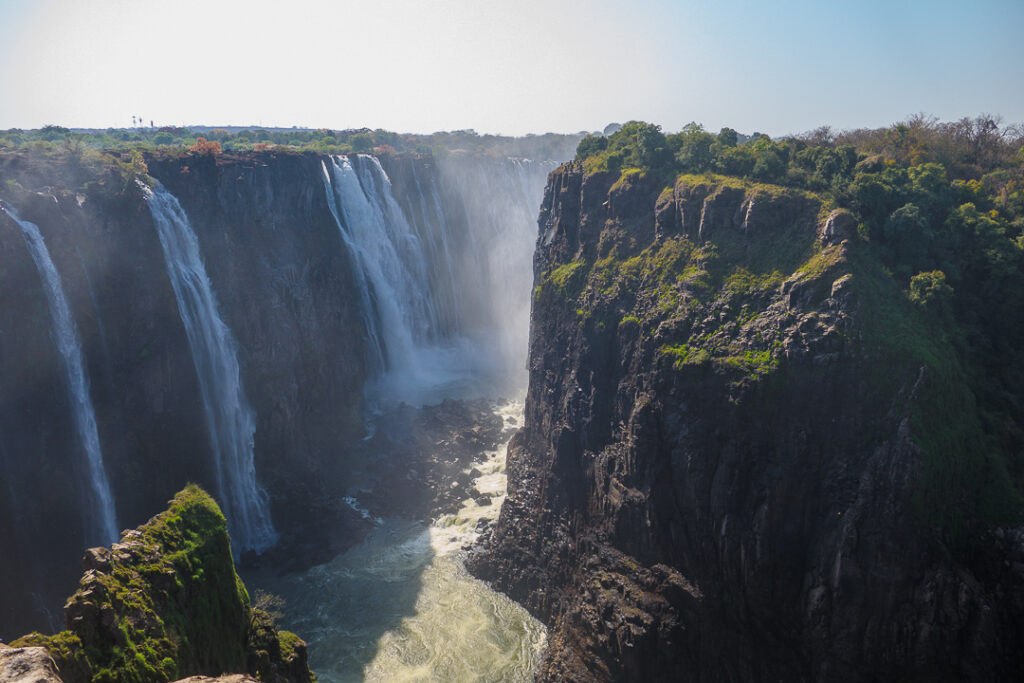 The trail ended at an overlook near the Victoria Falls Bridge; there were pedestrians, cars, a train, and even a few monkeys crossing.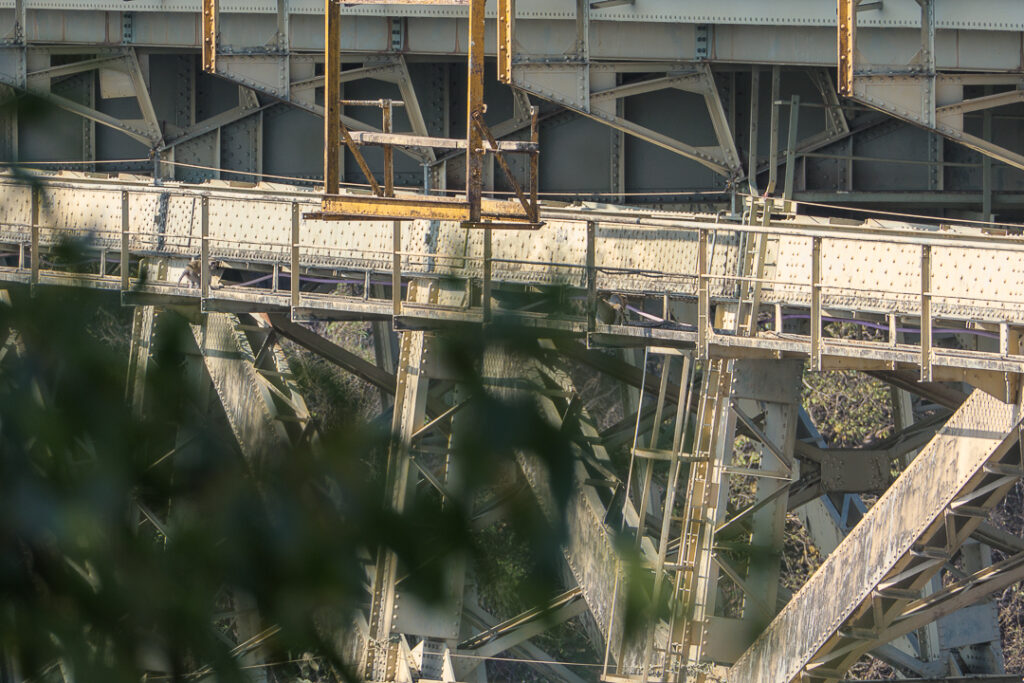 We returned to the hotel to cool off; the hotel had followed up on my problem yesterday and the safe was now securely bolted down. I feel happier, even though I know that a hotel safe, no matter where you are, is mostly there for reassurance.
Once we'd recovered a bit, we took off for Elephant Walk shopping center. Diane saw a small shoulder bag at one store, but wished it had a zipper – ten minutes later, it did, thanks to Joyce, the owner's mother and an excellent seamstress!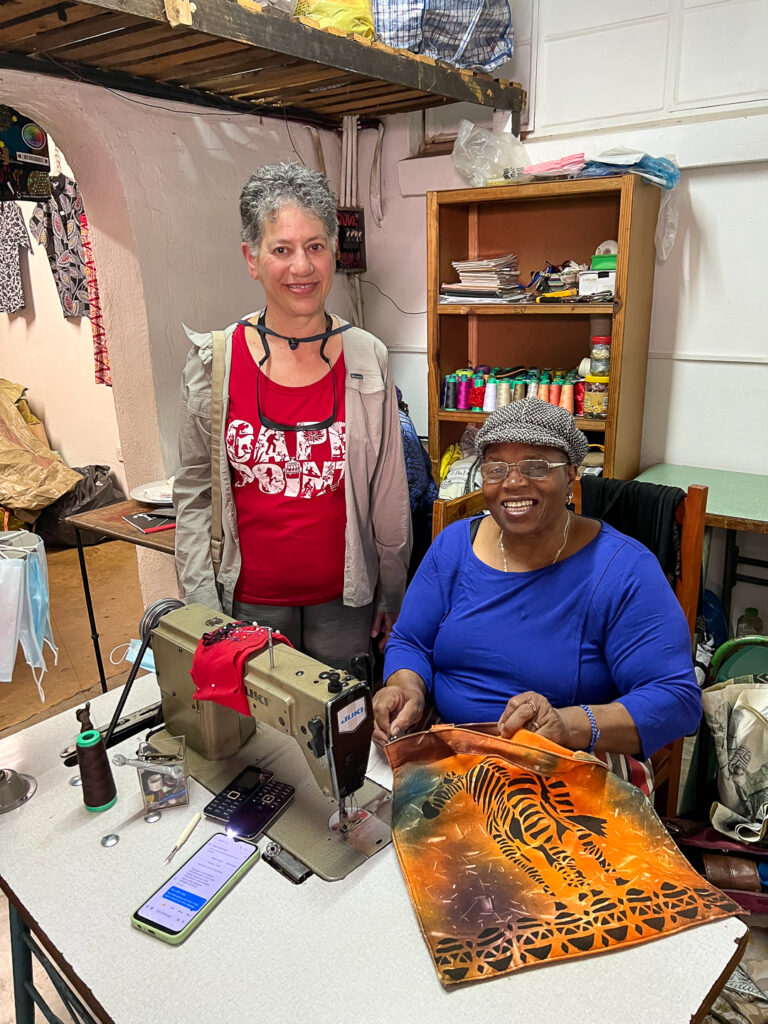 If you're ever in Victoria Falls, check out the Elephant Walk center and look for this store (it has no sign, but it's number 25 on the map, Spokang Trading Sewing and Upholstery).
We had High Tea on Stanley's Terrace at the hotel; this afternoon, the group has a sundowner cruise (drinks and appetizers included), and then tonight, there will be dinner and a show back at the Jungle Junction. Dinner may be unnecessary, and I am expecting my lethargy level to be high, so I'll post now.