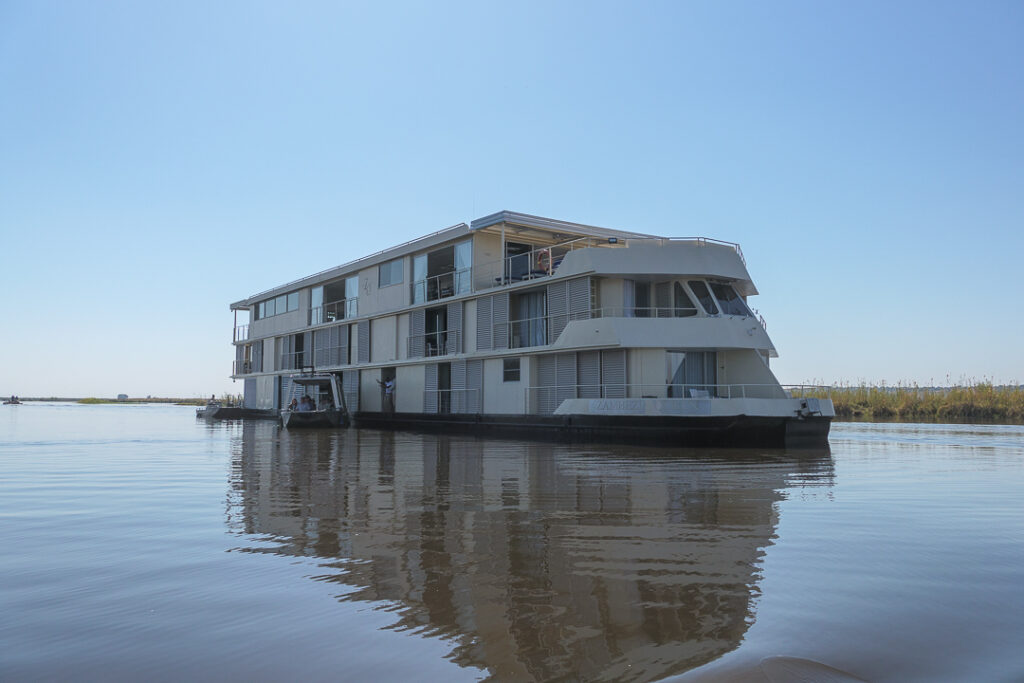 We said goodbye to the Zambezi Queen this morning after one last cruise along the Chobe River. We were busily packing and eating, but here's a hippo for the road.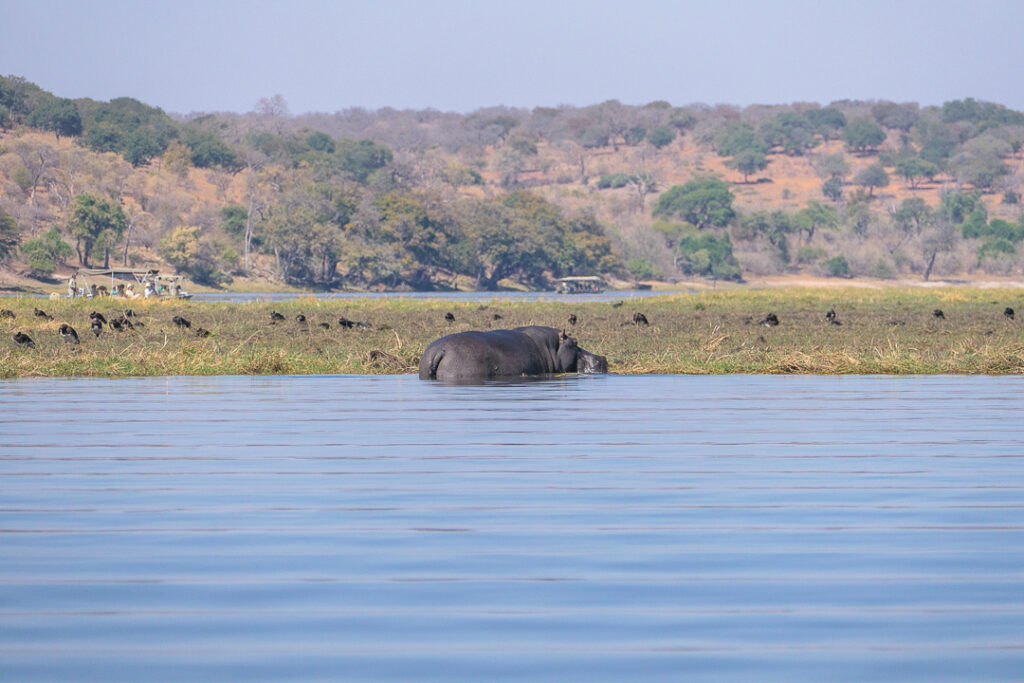 Our trip to Victoria Falls took us through Namibia, Botswana, and into Zimbabwe, with passport stamps and various forms every step of the way. Once we were in Zimbabwe, it was about a one hour journey to the Victoria Falls Hotel, a true classic. We had lunch on Stanley's Terrace before getting our room key to a very nice room in the Stables Wing.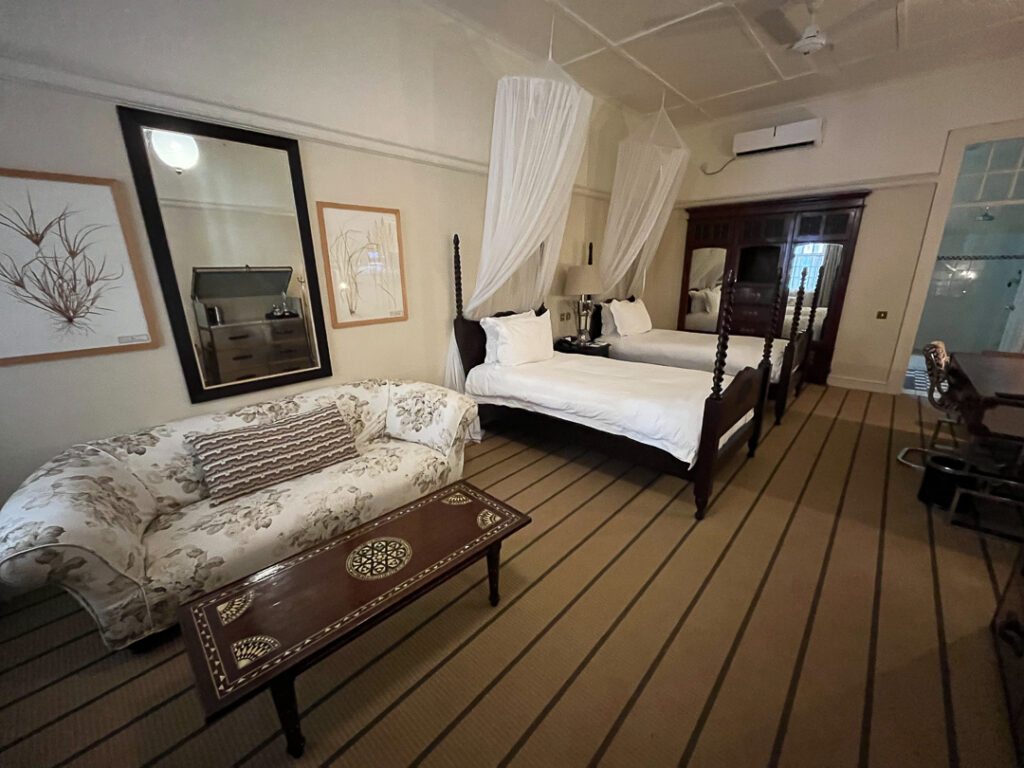 There was a problem with that room, though – it had twin beds. We got moved to another room; this one is in a different part of the hotel and has been modernized.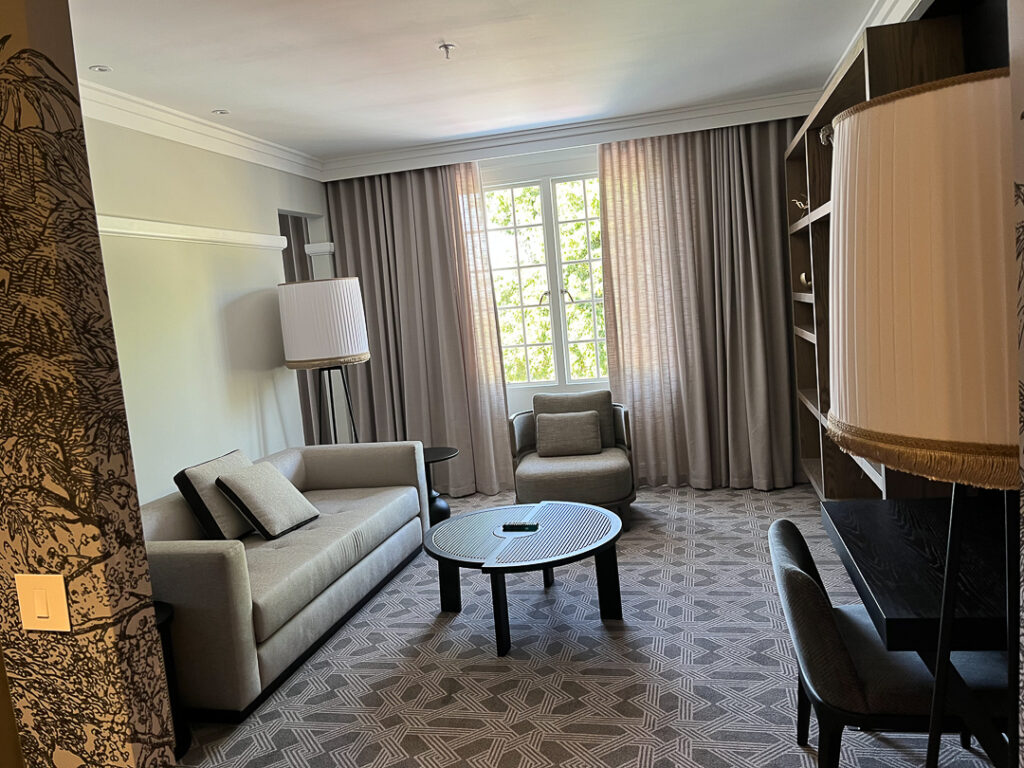 And then it was off for our afternoon activity – an excursion on the Royal Livingstone Express, a vintage steam train, which would deliver us to the Victoria Falls Bridge at sundown. We hopped on a bus to take us to Zambia to board the train – more borders, passport stamps, and forms! We did get a nice view of the Falls along the way.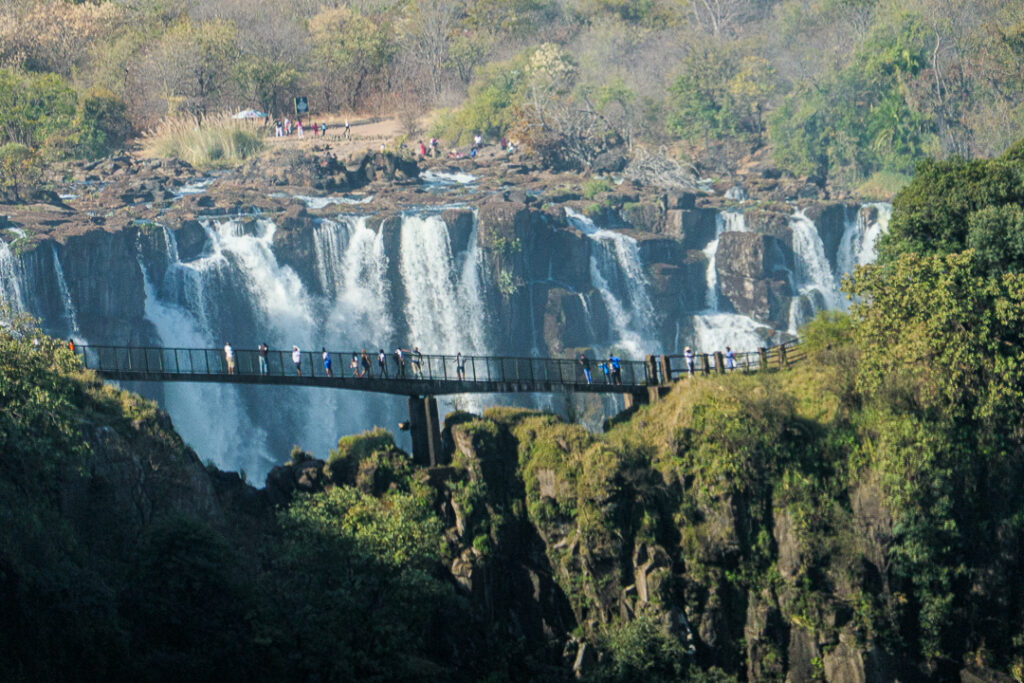 We reached the depot and boarded the train.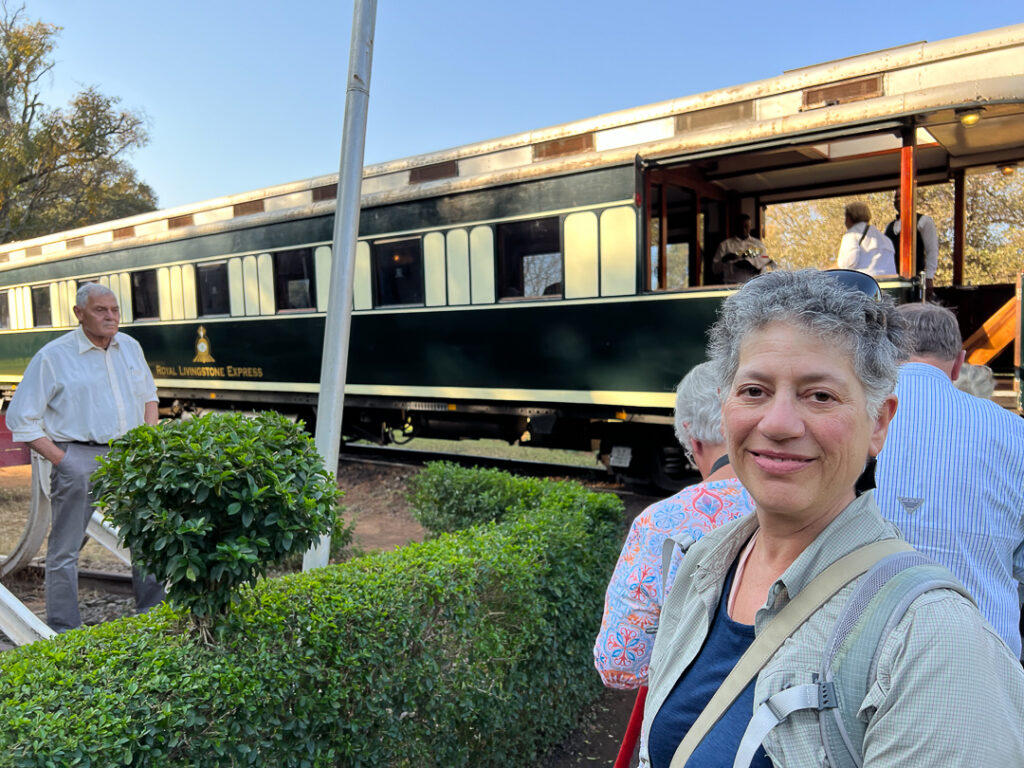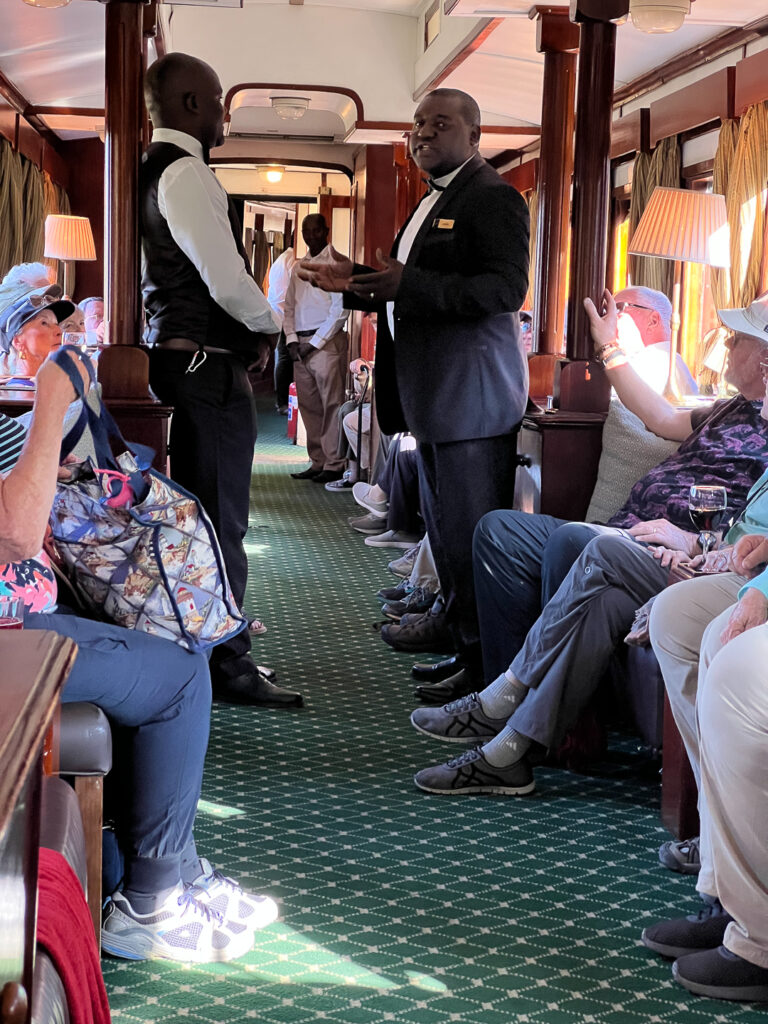 They served drinks and appetizers throughout the trip, making dinner unnecessary. We reached the bridge a few minutes before sunset, stopping just short of the border (whew!) and got out to enjoy the view.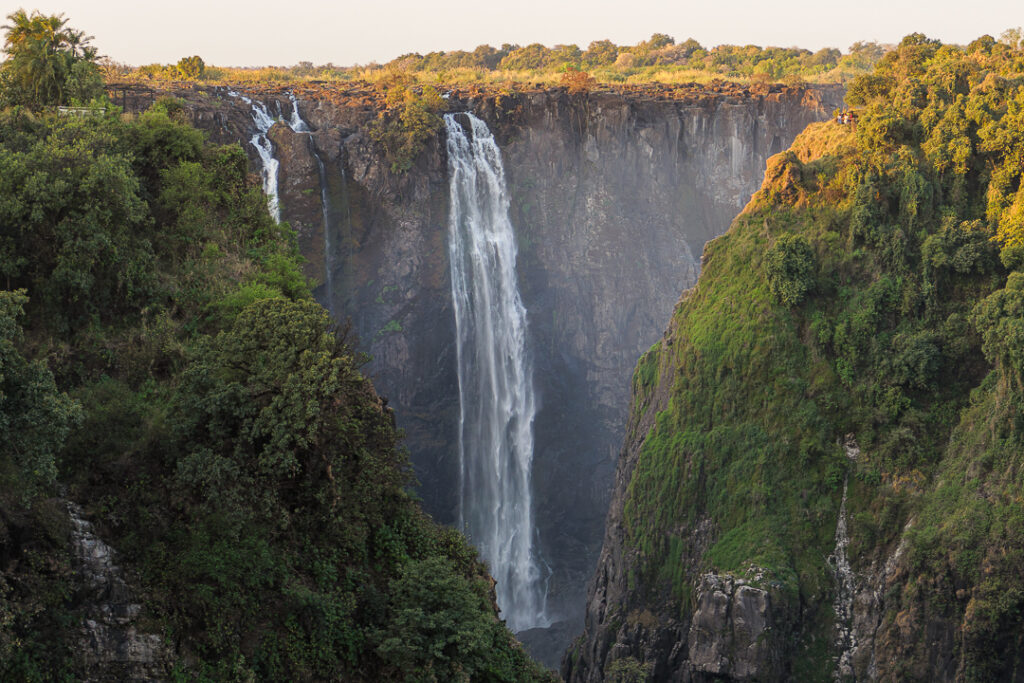 They encouraged us to climb into the engine car and look around – they even let us blow the train whistle.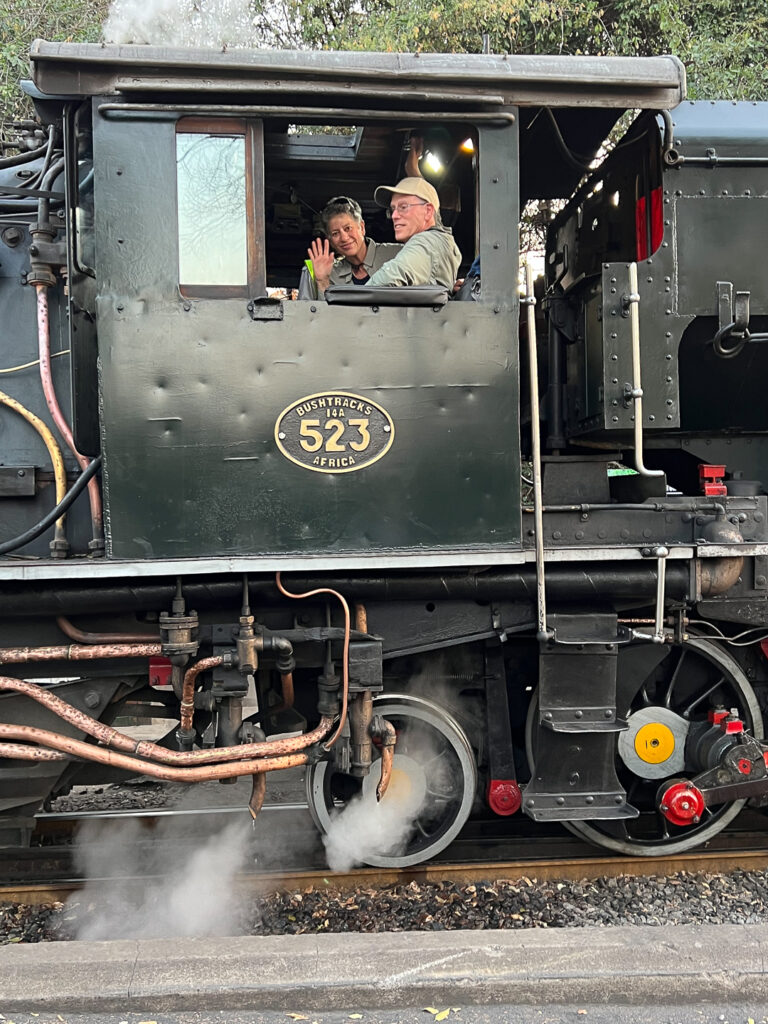 The Falls are beautiful.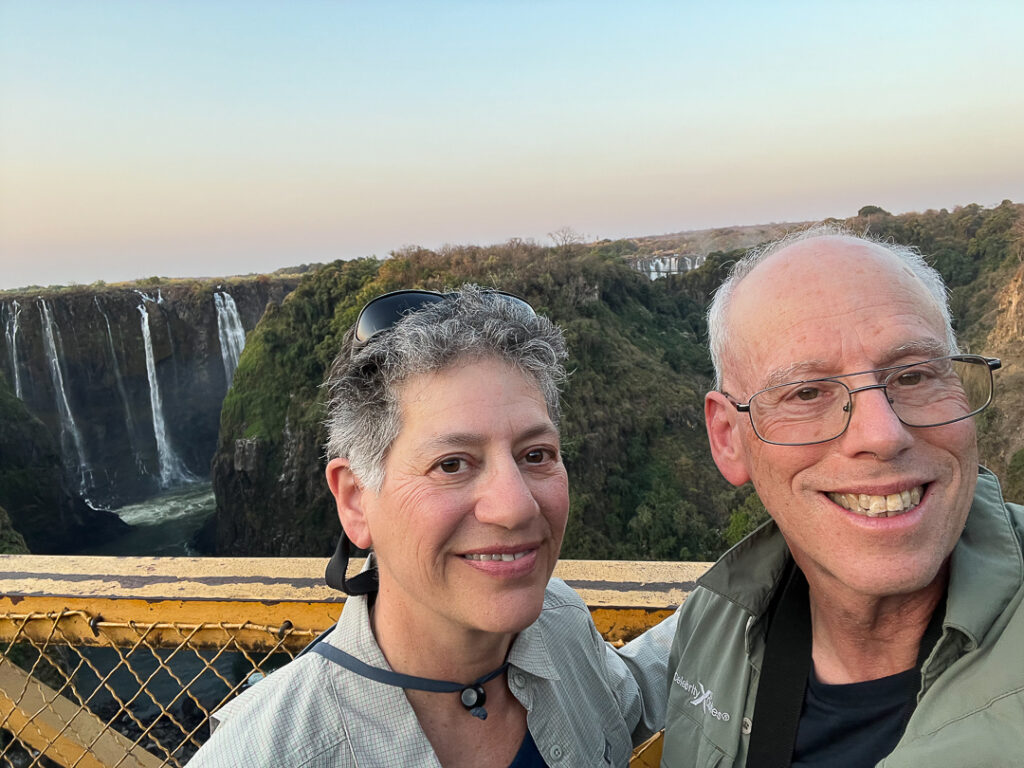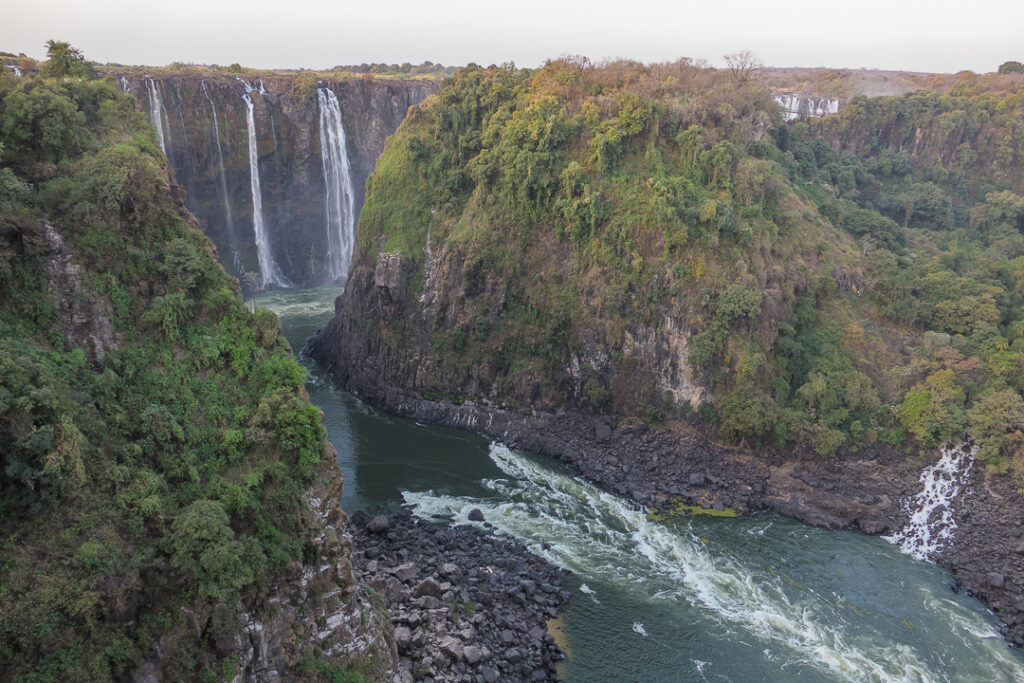 Sundown was on the side of the bridge opposite the Falls.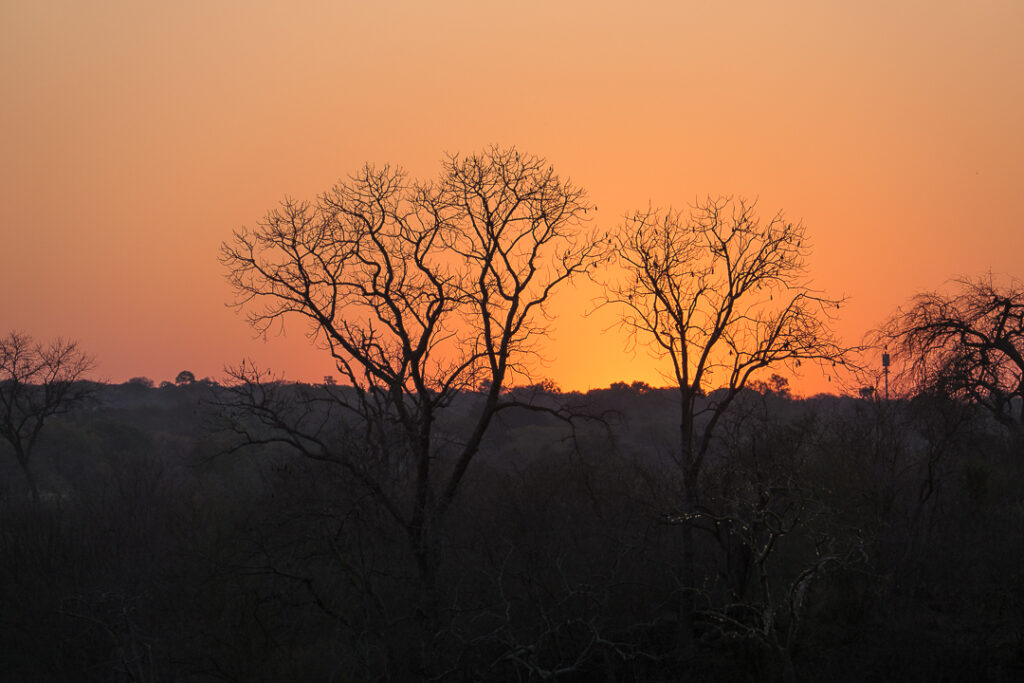 And then it was back on the train, enjoying the scenery in the dimming light.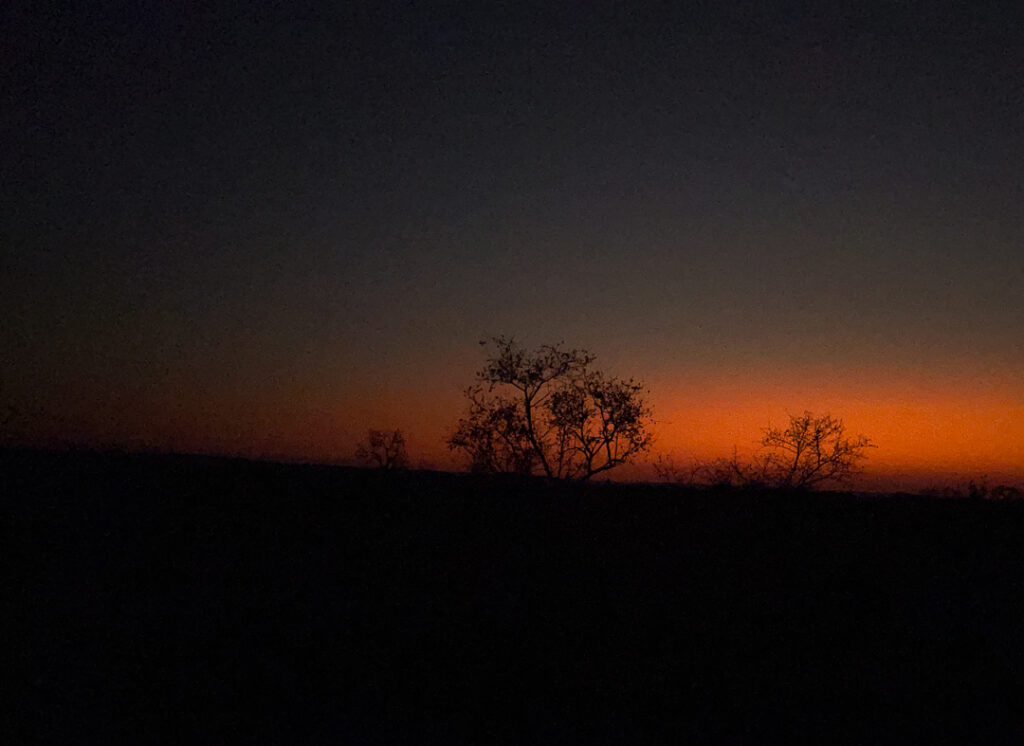 We returned to the hotel and unpacked. I put some of our belongings in the room safe and noticed a small problem – the safe wasn't attached to anything!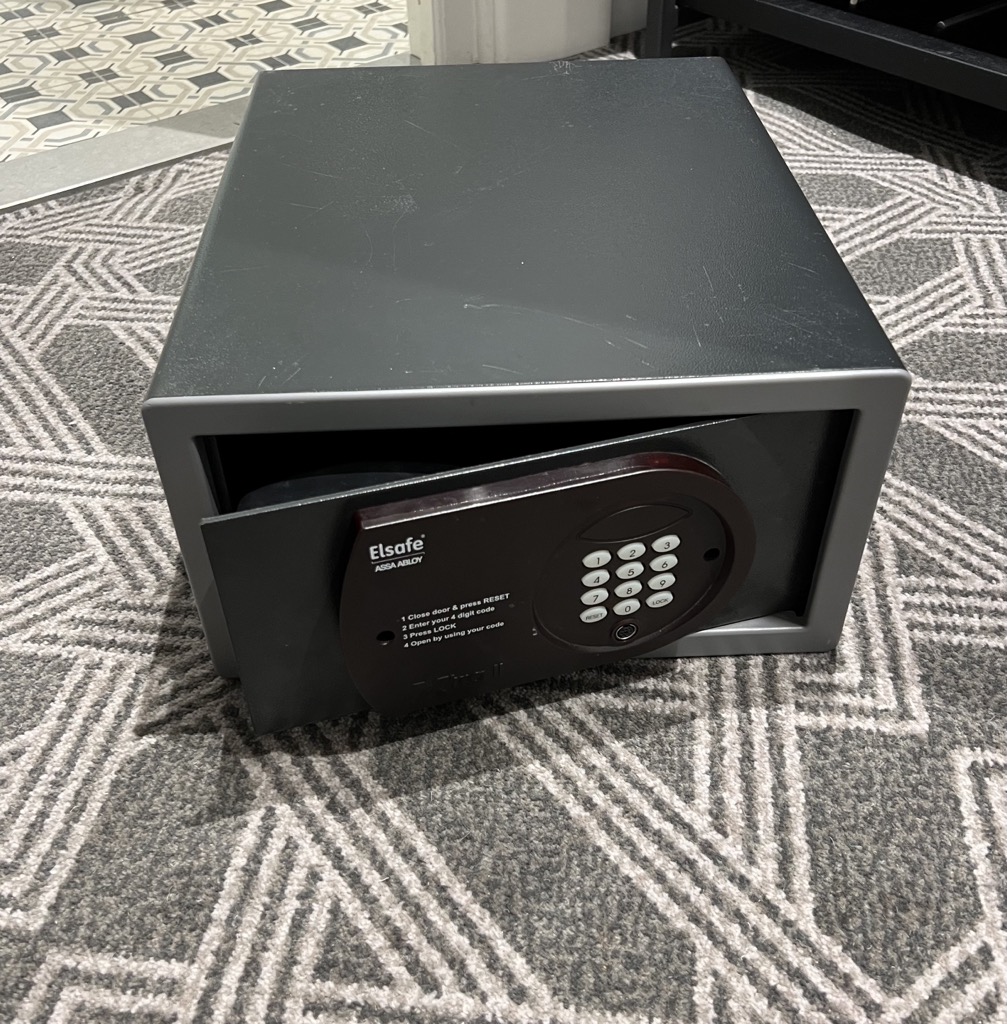 The hotel says it'll be fixed tomorrow. Delia, our trip director (who has lived in South Africa her entire life) had warned us at the start of the trip: "This is Africa; things don't always run smoothly."
At least we have Internet again!