We aren't crossing any international borders today, but our passports are. Delia, our tour guide, took them to the Zimbabwe border to get our visas processed to reduce the time we'll have to spend in line tomorrow – or at least that's the theory.
We started the morning bright and early (6:30am, before sunrise) with a birding expedition by boat. We returned in time to have breakfast before leaving to visit Kasenu, a nearby Namibian village, where we were given a tour, a show, and a shopping opportunity (which we were happy to use).
After the visit, we had another boat safari on our way back to the ship and lunch – this time, we saw two elephant herds crossing the Chobe River. We followed them across; then Gibson took us up close and personal to a couple of Cape buffalo – close enough to see an oxpicker at work. It takes parasites off the buffalo and eats them – both parties profit.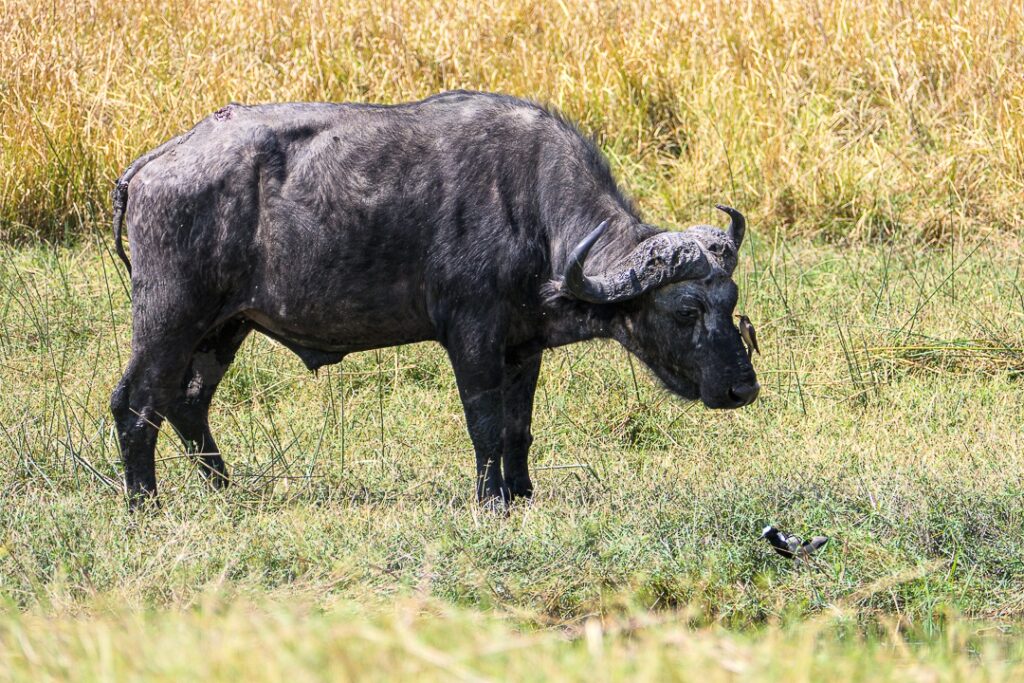 We have another boat safari this afternoon, and then an African-themed farewell dinner, followed by packing, so I'm posting now while I have time and a modicum of connectivity.