We had a good trip home; both flights were on time and we had three hours to make our connection in Amsterdam. KLM is a very nice airline to fly (especially in Business). We added four new houses to our collection of KLM Delft Blue houses, giving us fourteen of the 102 currently available. We even got some sleep on both flights!
There was just one hangup – the security line at Schiphol Airport in Amsterdam. It took more than 90 minutes from the time we joined the queue until reached the front and could put our bags on the belt to be scanned; that's even longer than our recent experiences at Heathrow. It reminded me of the wildebeest migration we saw Monday, except we were in the midst of the crowd instead of watching it!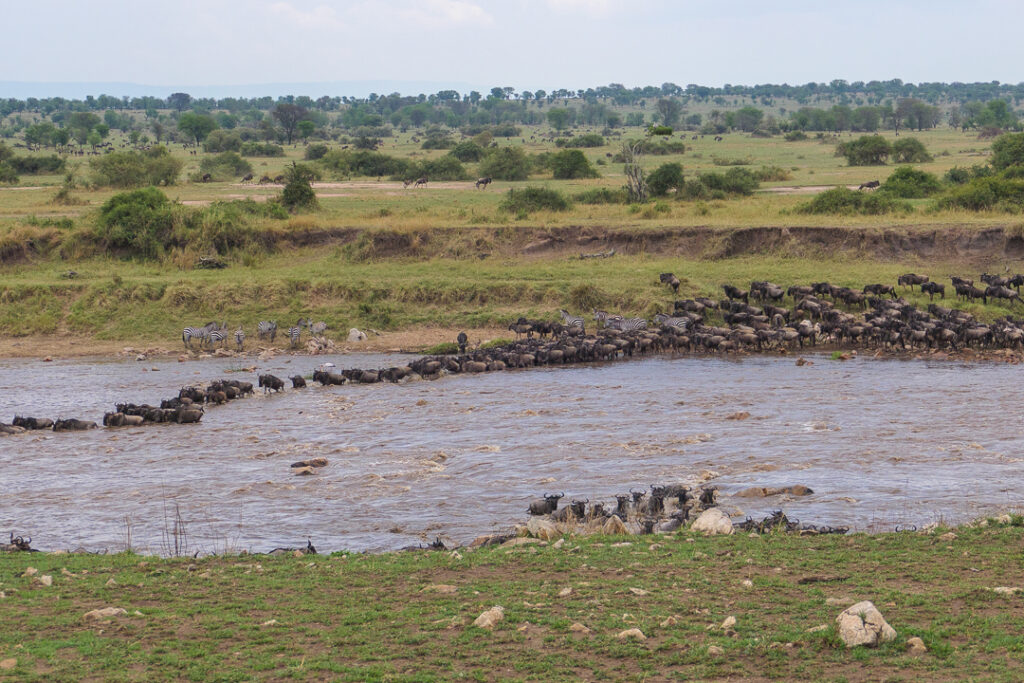 Once we finally reached the front of the queue, the experience was much more pleasant than dealing with security at Heathrow. We didn't have to remove electronics or liquids from the bags (there were even signs saying that it was OK to leave bottled drinks in your bag!). Diane's luggage got sent to the secondary screening side, but it only took a minute or two for them to find the item of interest (a book), swab it, run the swab through the gas chromotograph, and send us on our way. Our three-hour leisurely connection had turned into a quick walk through the terminal, though we did manage to visit the KLM Lounge for a small snack.
I think Global Entry at SFO was even faster than it was in June; the slowest part was getting my face in the outline on the screen. Ten seconds later, I had the receipt to give to Border Protection in my hand, and a minute later, we were done – I never even had to take my passport out.
And then we emerged into the heat – it was in the mid 80s at SFO, and well over 100 at home, much hotter than anything we'd experienced in Africa.
It's good to be home!