One of our favorite local wineries, Silvertip Vineyards, is closing down and selling their inventory at half-price. They've been holding sales and tasting events at the winery, deep in the Santa Cruz mountains, every month for the past few months – today was the first time we've been in the area for one of those events.
Going into the Santa Cruz mountains on a Saturday afternoon is always a challenge because of beach traffic. Silvertip was kind enough to open at 9 – we didn't leave the house nearly 10, but that still put us onto Highway 17 well before it got crowded.
We enjoyed the tasting and bought a couple of cases of wine; by the time we were finished, it was late enough to go to Silver Mountain and Burrell School and pick up our shipments there, too.
As we drove home, we saw how packed and slow 17 South was; I'm happy not to have had to contend with all the beach-goers.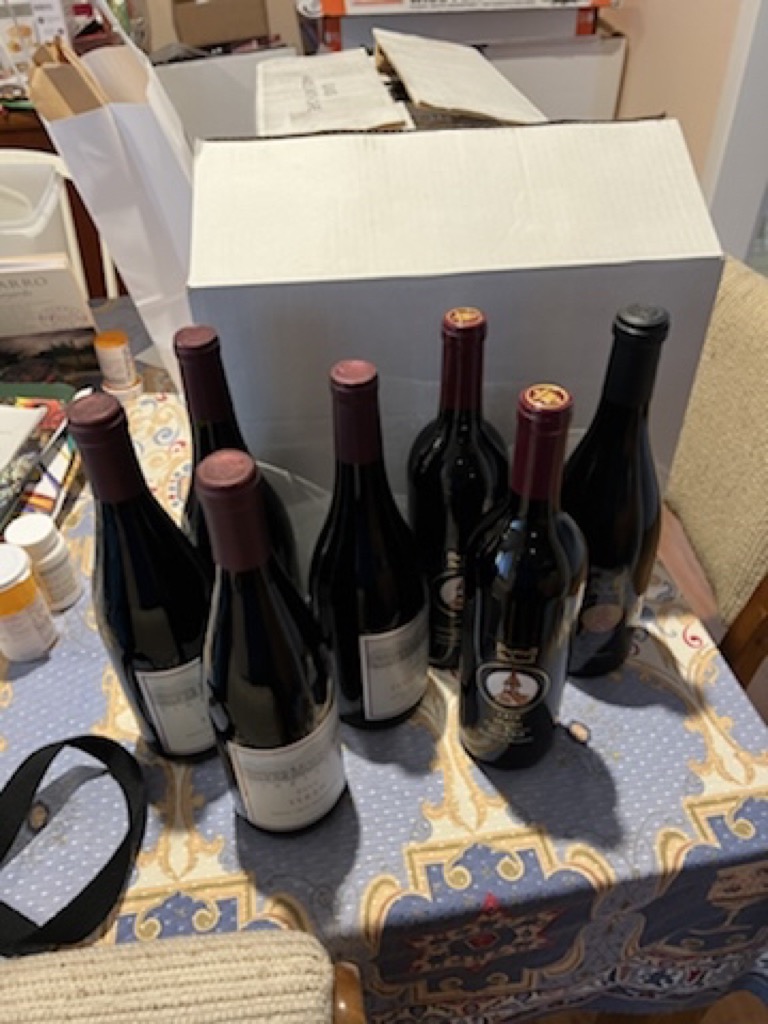 Silvertip will probably have monthly sales on the 3rd Saturday for the rest of the year; they also ship, and if you're a local, they may be able to deliver or arrange to be open for a pickup at a more convenient time. I've really enjoyed their wine – and at half-price, it's even better.