My side of the bathroom vanity has been getting very crowded and messy. The top was covered with half-used sunscreen bottles and the like, and it was impossible to find anything in the under-sink storage. It's been irritating me for a long time.
This week, I finally found the roundtuit I needed to tackle the problem. I cleared off the top in time for our house cleaner's visit on Tuesday and enjoyed the result.
Today, I attacked the under-sink area. It was filled with dental floss, prescriptions, insoles, bandages, toothpaste, and much more – all piled haphazardly and awkwardly. I didn't know what was under there or how much I had of anything.
I had bought a bunch of stacking sliding drawers from the Container Store before the pandemic and used some of them to clean up the shelves in the office, but the rest have been sitting on the floor waiting for inspiration to arrive. It arrived today.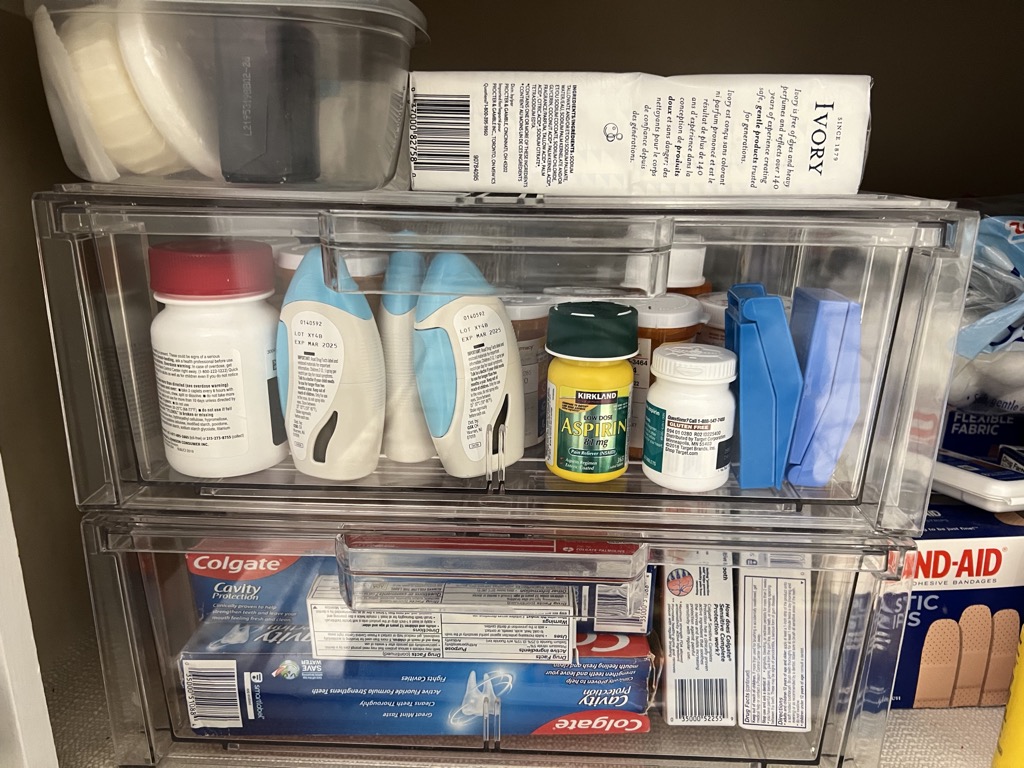 We went to Costco this afternoon, and for a change, I was sure I didn't need to buy more dental floss – 43 containers should last us for a while!