I'm not a big fan of Walmart, but they sell some items at a much better price than anyone else. Yesterday, we ordered a few things from them: 12 boxes of Diane's favorite cereal, 1 bottle of mouthwash, 1 box of Irish Breakfast tea, and 1 box of Good Earth tea. Shipping was free, and they said they'd take 2 or 3 days to get to us, which seemed perfectly acceptable and saved us a trip to the store.
Last night, we got two separate deliveries from Walmart: one with 7 boxes of cereal and the mouthwash, and another an hour later with the Irish Breakfast tea.
Today, FedEx delivered the box of Good Earth tea (which cost all of $2.98).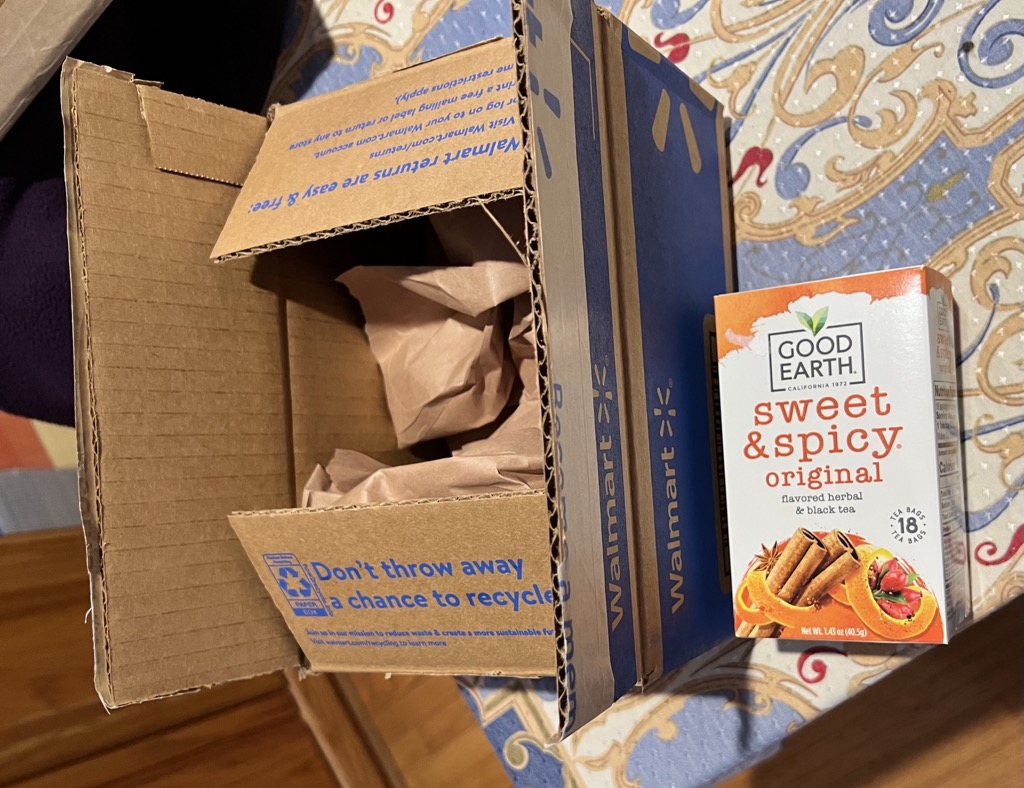 The other 5 boxes of cereal are "delayed" – I hope they arrive in one delivery, but I'm not betting on it.
I wonder how Walmart stays in business.