I got a few things crossed off my to-do list today.
I wrote reviews for the coffee grinder and cordless drill I'd gotten from Amazon Vine.
I bought a USB 3.1 thumb drive so I could boot Linux on Diane's old Dell and make a final backup of its hard drive before I give it away (or turn it into a Linux machine). Having that backup let me free up an SSD to use as a Time Machine for my MacBook Air, which means all of the Macs in the house have locally-mounted Time Machines instead of relying on the network.
We took a walk after dinner. I was struck by the way the Moon and Jupiter looked and wanted to get a photo. It probably would have been better if I had my superzoom, but it's still in the repair center (and I still don't know if it's repairable).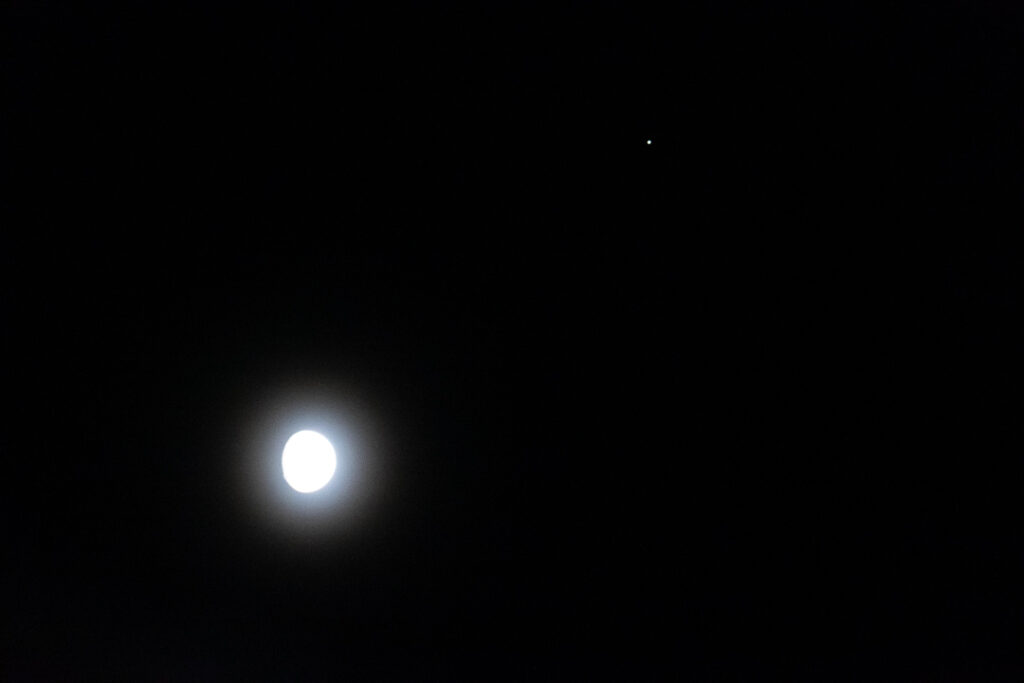 Shabbat Shalom!