It was so windy this morning that the resort cancelled the Craft Fair, so I didn't get a chance to buy another fish-printed aloha shirt as I had hoped. Instead, we walked the Beach Walk and enjoyed the postcard-perfect view of Kaanapali Beach from just north of Black Rock.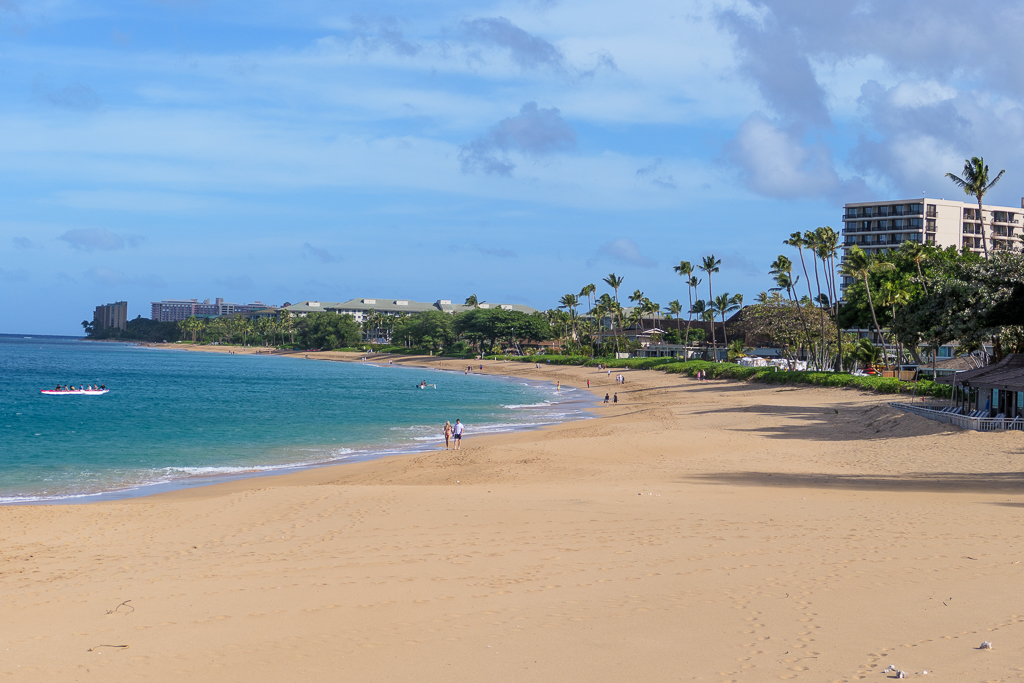 We didn't see many snorkelers or swimmers, but I guess wind doesn't bother scuba divers.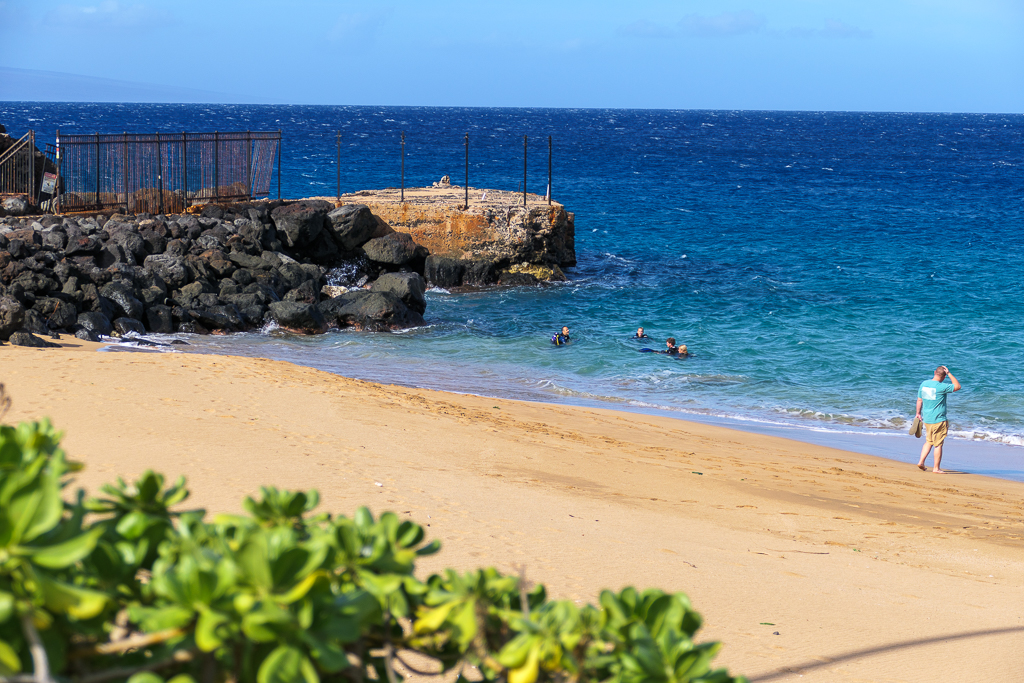 And the birds didn't care, either; here's a Pacific Golden Plover near the Sheraton.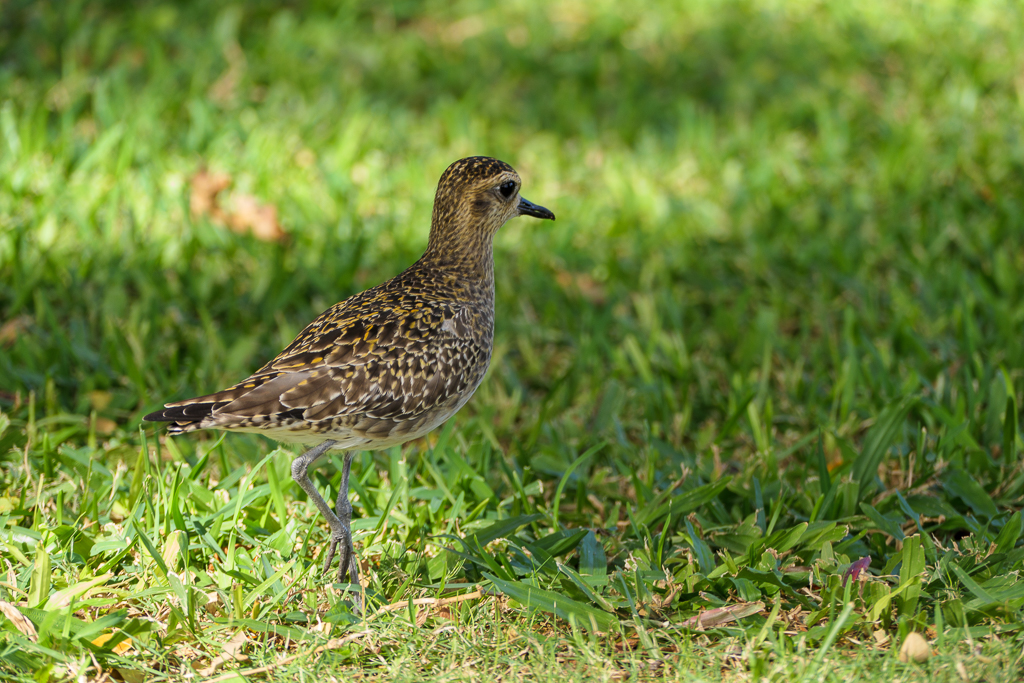 I had hoped to get more photos on the Kapalua Coastal Trail this afternoon, but it was impossible to find parking anywhere near the trail, so we gave up and started packing for our trip home.
Our next Hawaii trip will be to the Big Island; we haven't been there before, partially because the Westin…err, Vistana Vacation Club didn't have any properties there. But now Vistana has been bought by Marriott's Vacation Club, creating a way to transfer points between the two systems without losing too much value in the process, so I booked a stay at Marriott's Waikoloa Ocean Club as well as booking a return trip to Maui for next year.
I'm hoping for calmer conditions for both trips!