It was still windy this morning, so it's just as well that we were leaving Maui instead of planning to snorkel.
All of our travel was uneventful; perhaps the most interesting thing to report was that Hertz had plenty of cars available, unlike when we arrived last week.
I'd never noticed the sculpture "Maui releasing the Sun" at Kahului Airport before; I don't know how I missed it. It's the only photo I took today, too!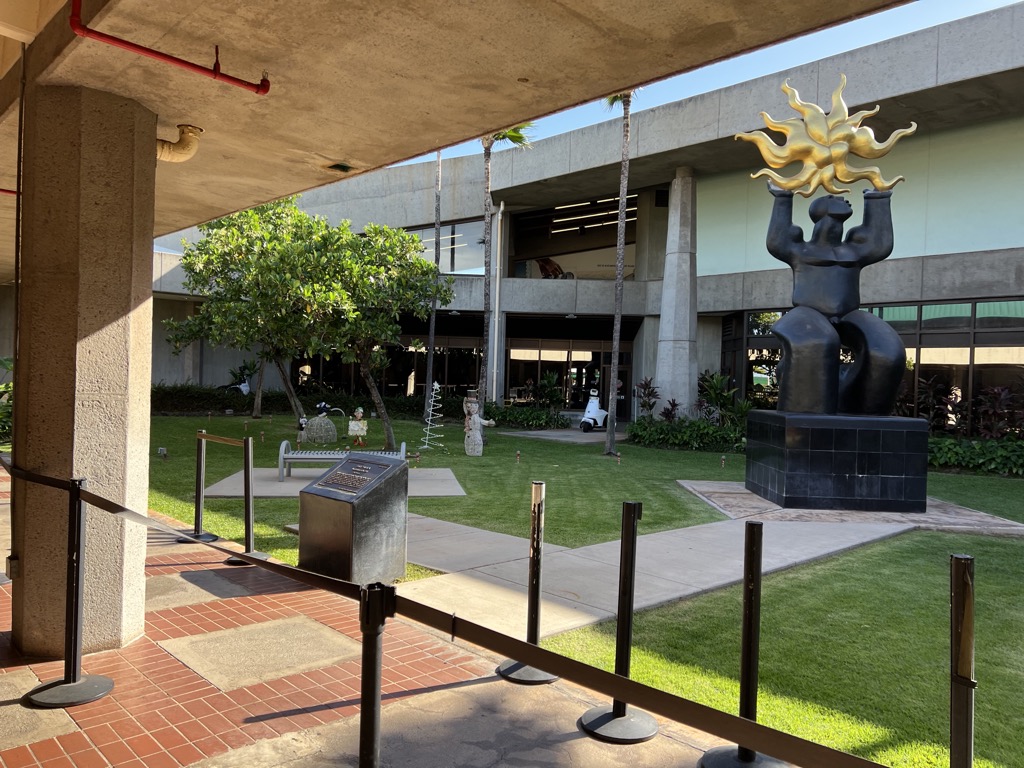 We took a taxi home from San Jose Airport instead of using a Lyft; we didn't have to wait for it to arrive, and the cost was the same as the Lyft we'd taken to get to the airport last week.
It's good to be home.