I've been ripping discs and converting them to MP4 files all day (again). I finally figured out an efficient workflow and converted all six discs in The Marx Brothers Silver Screen Collection in just a few hours.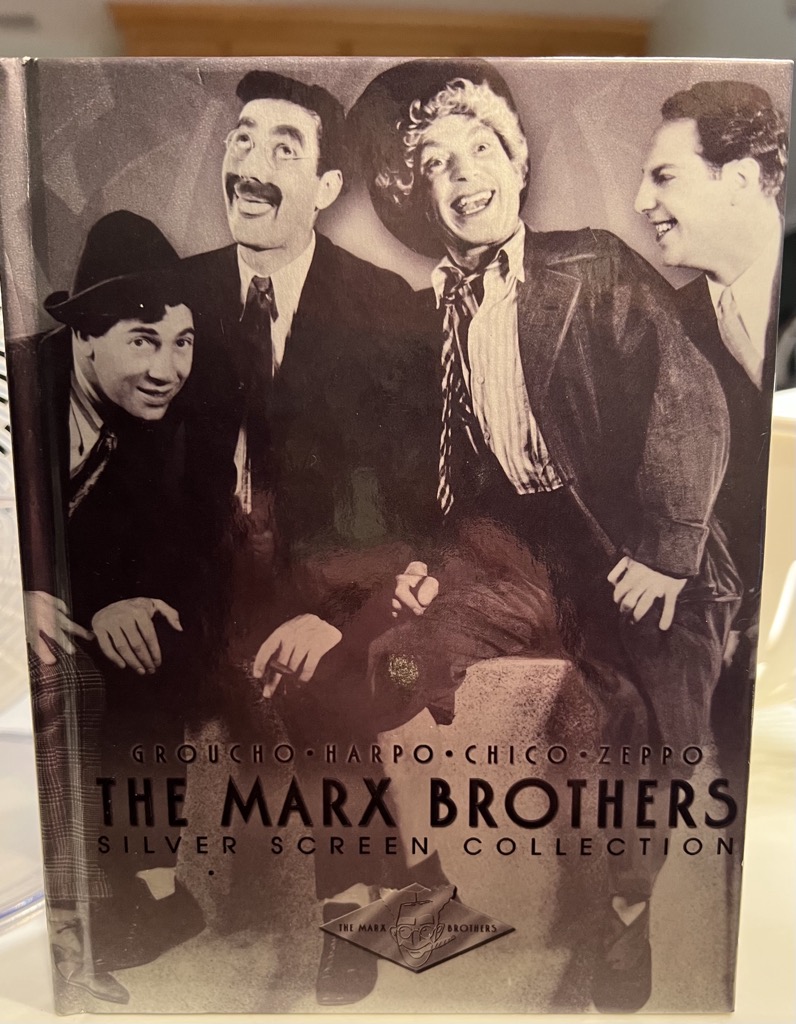 Then my new toy arrived, a UHD-capable Blu-Ray reader. Our late friend John had given us a Blu-Ray of The Secret Life of Walter Mitty a couple of years ago and we hadn't gotten around to watching it; I thought it would be only fitting to make that my first Blu-Ray rip.
Ripping it was easy; converting it has been a bit of a battle. I use Handbrake to do the conversions, and it's happy to use every bit of CPU power it can get. It typically converts a DVD in about 15 minutes – no problem. A Blu-Ray requires a lot more work – so much that the CPU in the MacBook Air got hot (over 180F) and slowed itself way down to protect itself. When I started the conversion, it was running at about 24 frames/second; by the end, it had slowed down to 6 frames/second.
I'm going to use my Mac mini for the next Blu-Ray conversion; it's slightly slower than the Air, but it has a fan and should be able to run at full speed for a lot longer.
Shabbat Shalom!