Our spice supply was getting a little low; in fact, we were basically out of thyme. Our timing was good, though; Penzeys Spices was running a sale on thyme today – a quarter-cup jar was only $1, more than two dollars less than usual. So we headed up to Menlo Park today to restock.
It was a beautiful day, so we decided to take a walk before going to the store. We'd walked up and down Santa Cruz Avenue in Menlo Park many times, but only the stretch between El Camino Real and Draeger's Market. Today, we went further.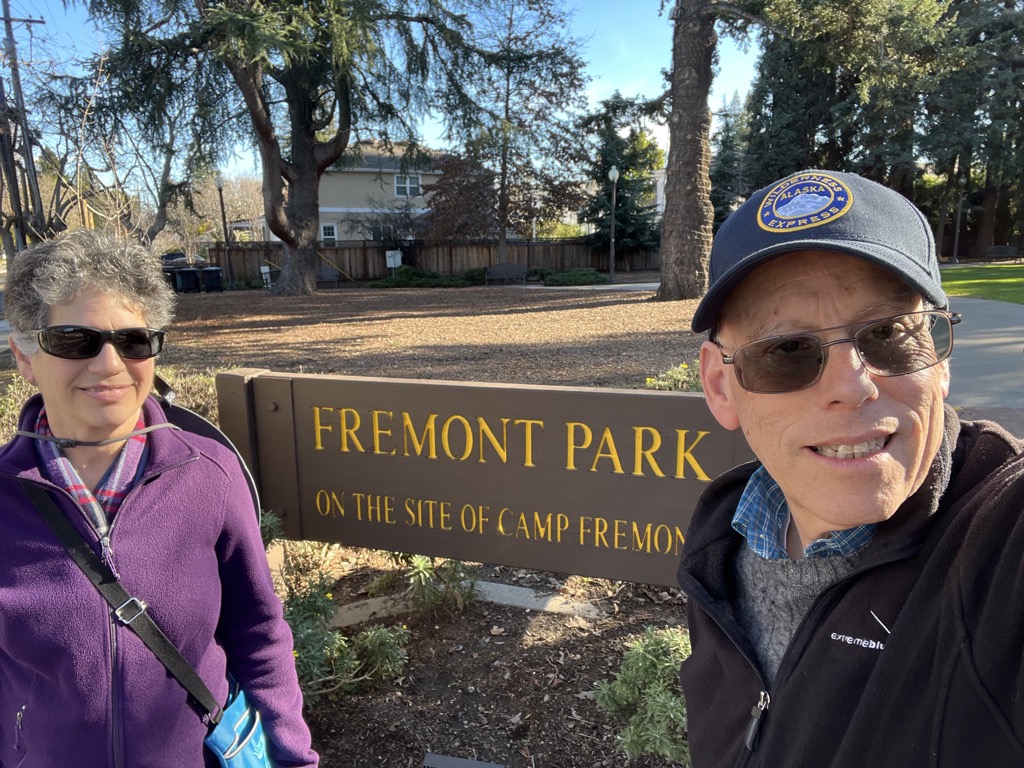 Just across the street from Draeger's, we found Fremont Park, built on the remains of Camp Fremont, which was built during World War I to train soldiers – it basically turned Menlo Park into a real city.
We continued walking down Santa Cruz Avenue for about a mile, then turned north and walked to Valpariso Avenue, which separates Menlo Park from Atherton. We couldn't see much of Atherton; nearly all of the properties on that side of the street were fenced and gated.
We returned to Menlo Park and did our shopping at Penzeys; I left with only nine different kinds of spices.
This evening, we met another candidate for the associate rabbi position at Shir Hadash; he, too, gave an interesting lesson, taking about Og of Bashan and challenging us to delve into the Torah, Talmud, and even later commentaries about him. He finished the lesson with a poem by George RR Martin, The Last of the Giants – not the source material I'd expect from a rabbinical candidate, but appropriate to the lesson.