We had a little time before this evening's Harbour Cruise, so we went out exploring again. We didn't go very far, though – it was perhaps 200 meters to the YHA Sydney Harbour, which is built atop ruins from the early European settlement of Sydney. They call it the Big Dig.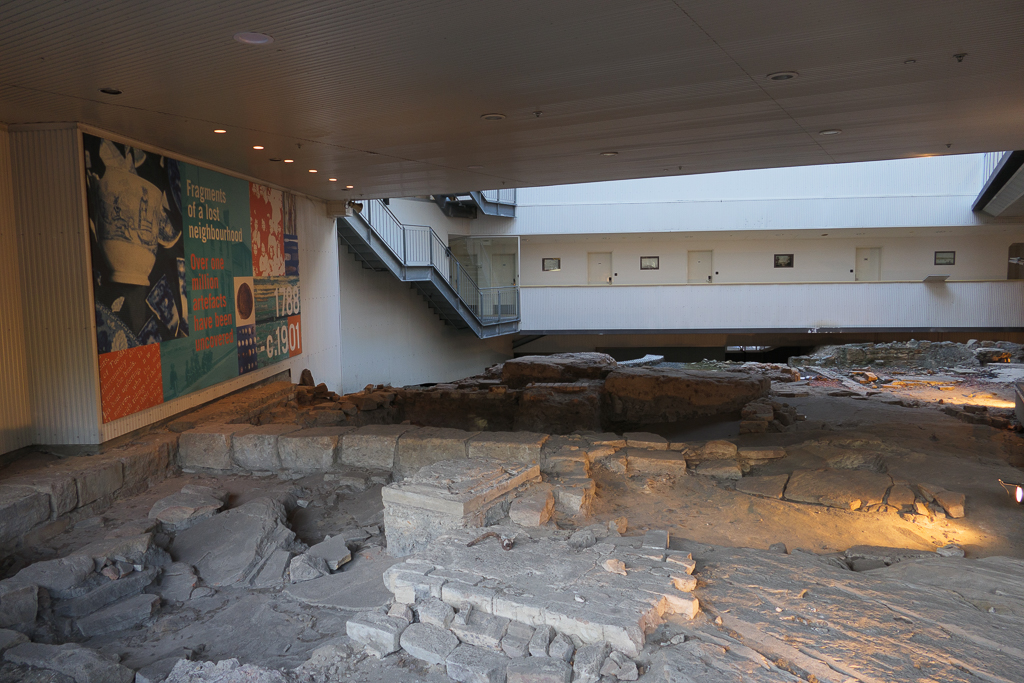 We returned to our hotel and met the pre-tour group (about 20 of us; there will be 100 or so on the main tour) before getting onto a coach which took us to Darling Harbour and the Spirit of Migloo for our journey around Sydney Harbour.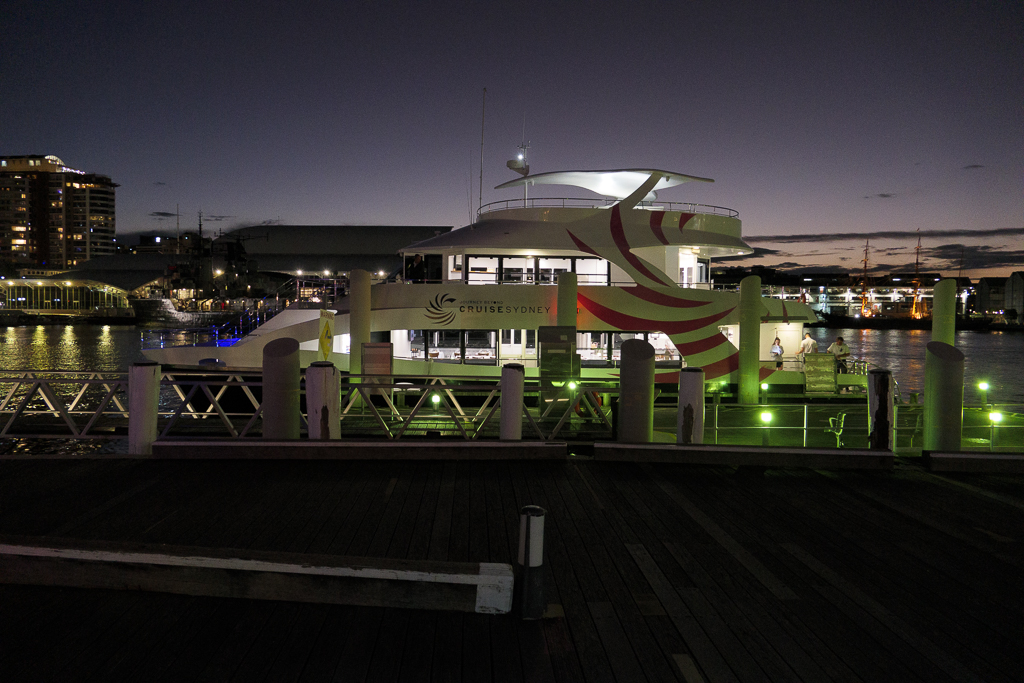 We ate, we drank, we talked, and we enjoyed the sights.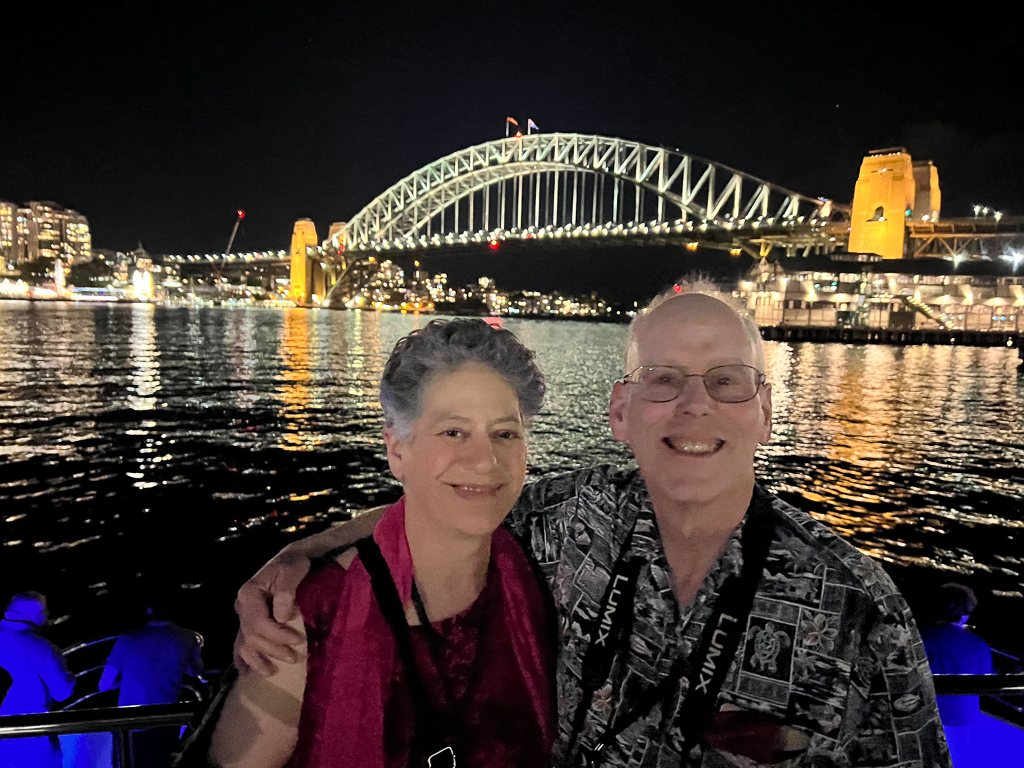 The Sydney Opera House was the star of the show, with the bridge playing a supporting role.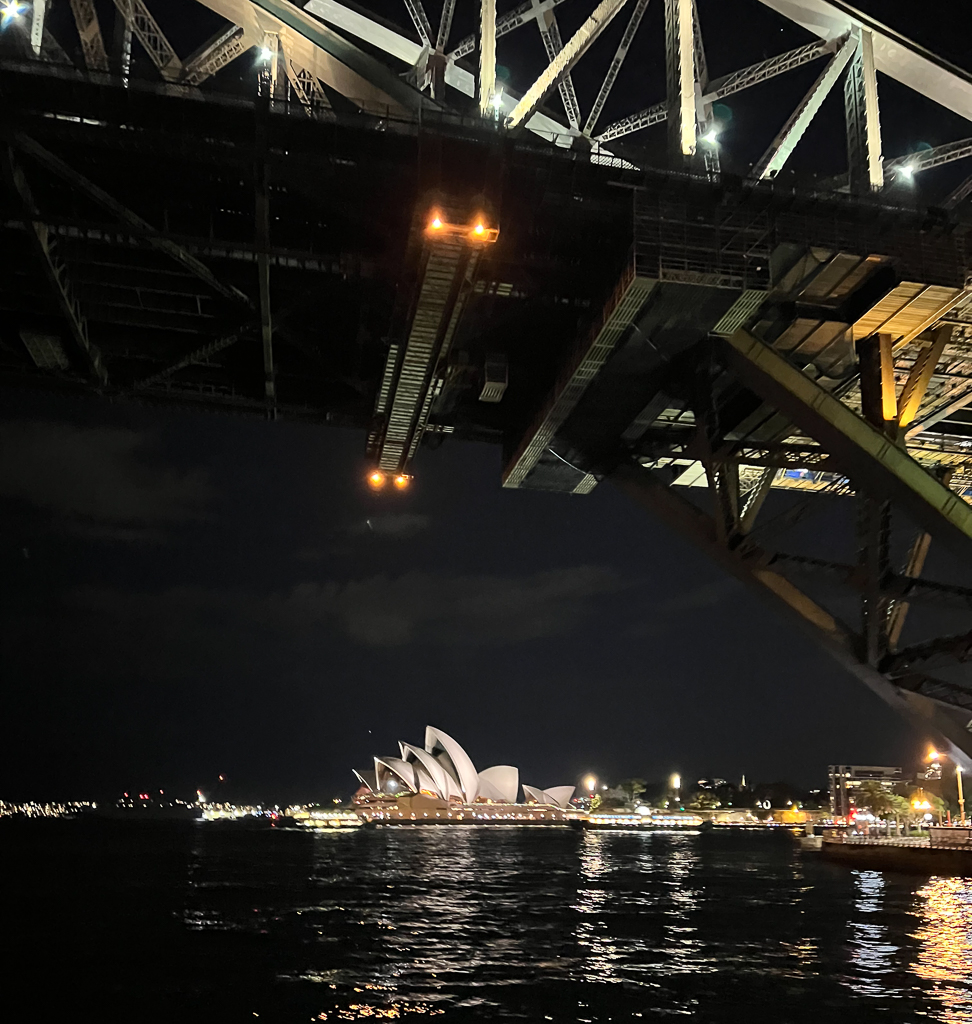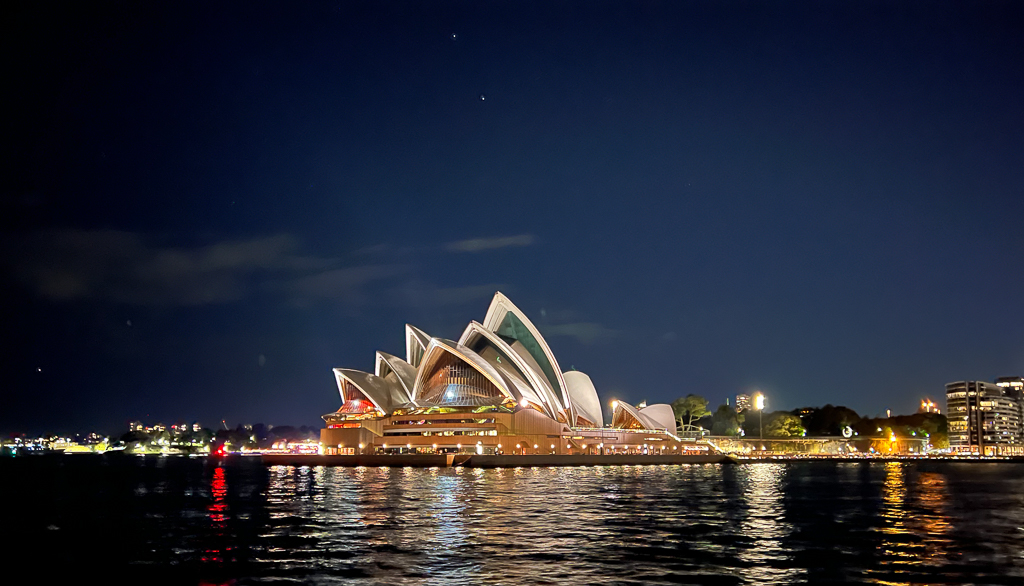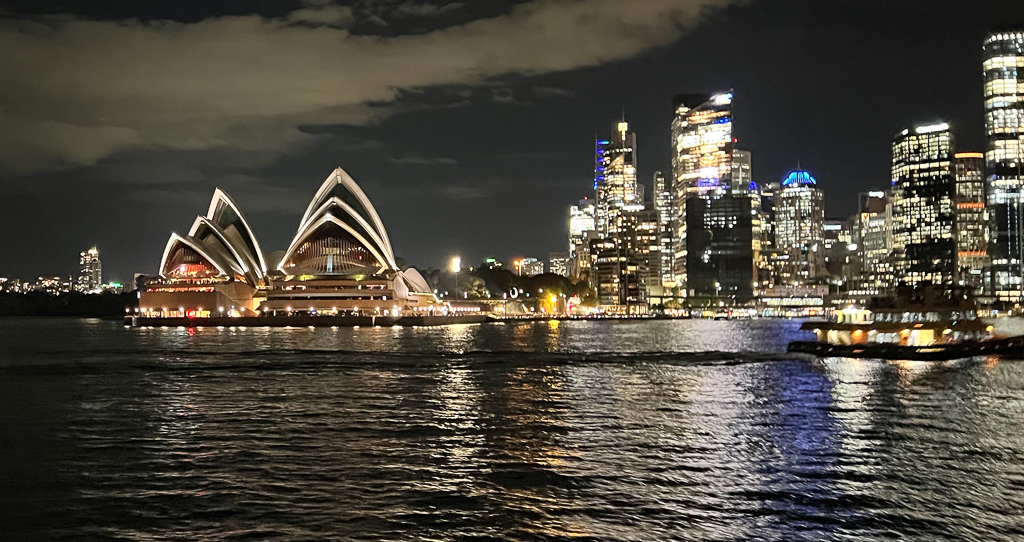 The route also gave us a nice view of Luna Park, which is modeled after Luna Park on Coney Island. It's had its ups and downs over the years, but currently looks to be approaching its 90th birthday in good shape.