Today (Wednesday) is the first official day of our pre-tour. After breakfast, we went to the lobby to check in with our Tour Director, Barbara; we met a couple of other guests as well as Matthew, one of the local guides. We'll be taking a Sydney Harbour Dinner Cruise this evening, but we're free until then.
We'd thought about doing another one of the permanent volksmarches, the Spit Bridge to Manly Walk, but the weather was vaguely threatening and I was afraid about feeling rushed, so we decided to walk the Sydney Harbour Bridge instead.
Matthew suggested that we walk to Wynyard Station (about 10 minutes south of the hotel), take the train one stop north to Milsons Point, and walk the bridge back to the Central Business District. Unfortunately, the train was delayed about 20 minutes because of urgent track repairs, so it probably would have been faster to walk the bridge both ways (the south bridge stairs are only three minutes' walk from the hotel)!
We finally reached the north bridge stairs just outside the station and began our excursion.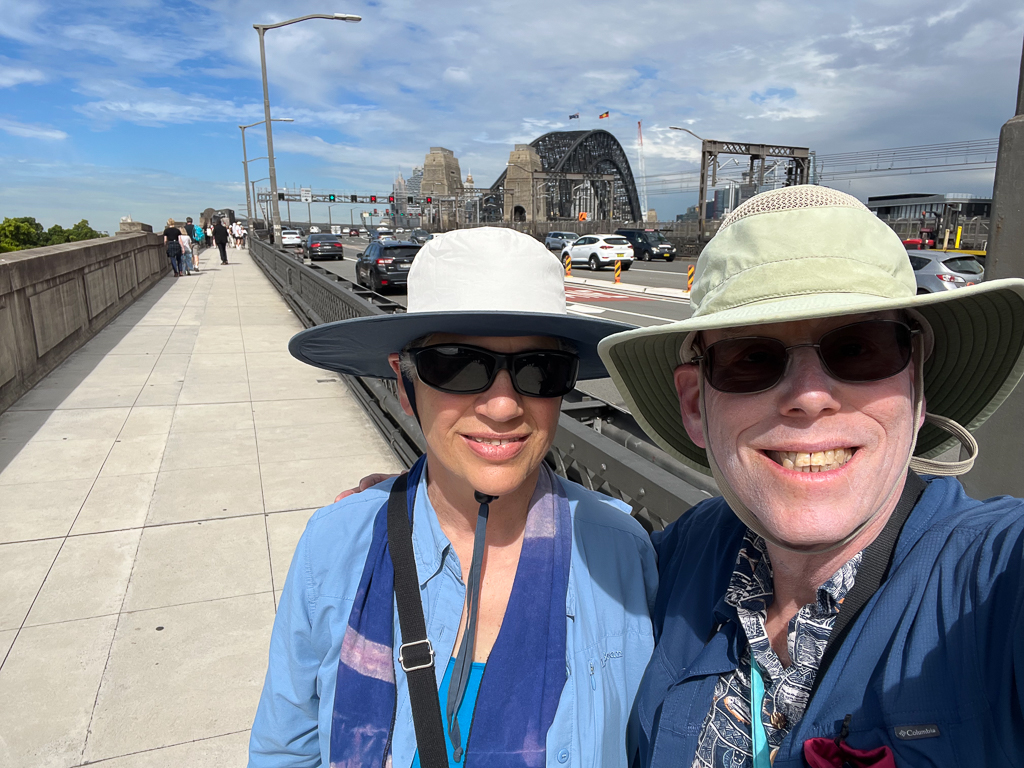 The walking path is on the East side of the bridge, which gave us great views of the Opera House, the Botanic Garden, Circular Quay, and The Rocks.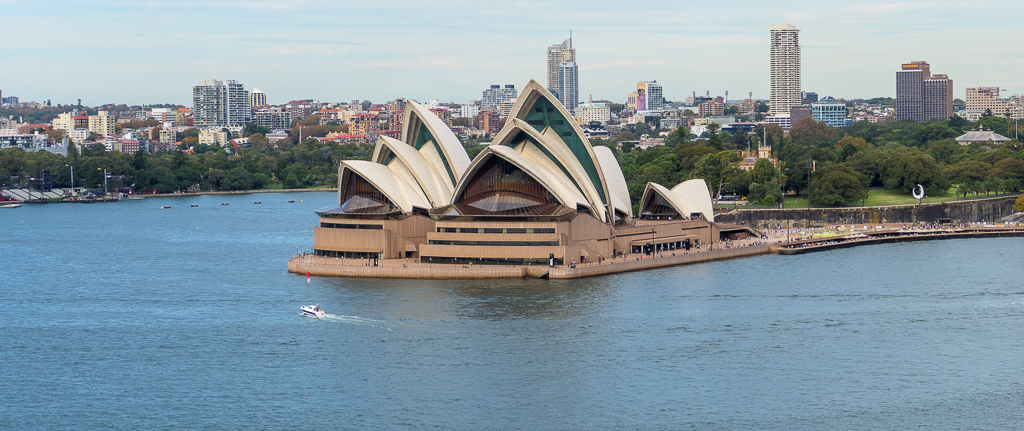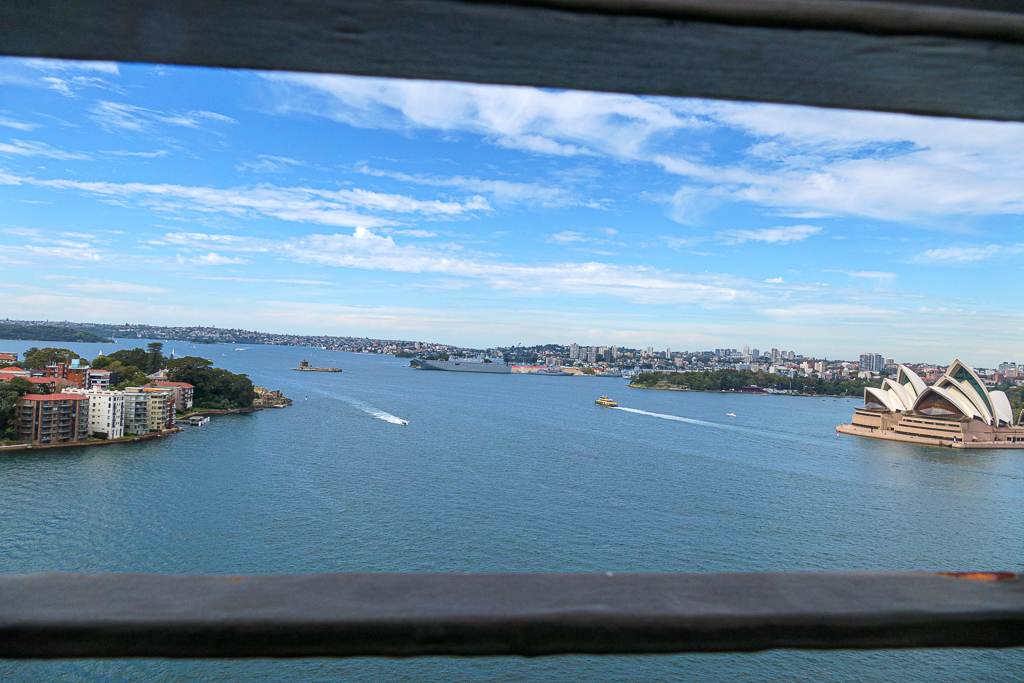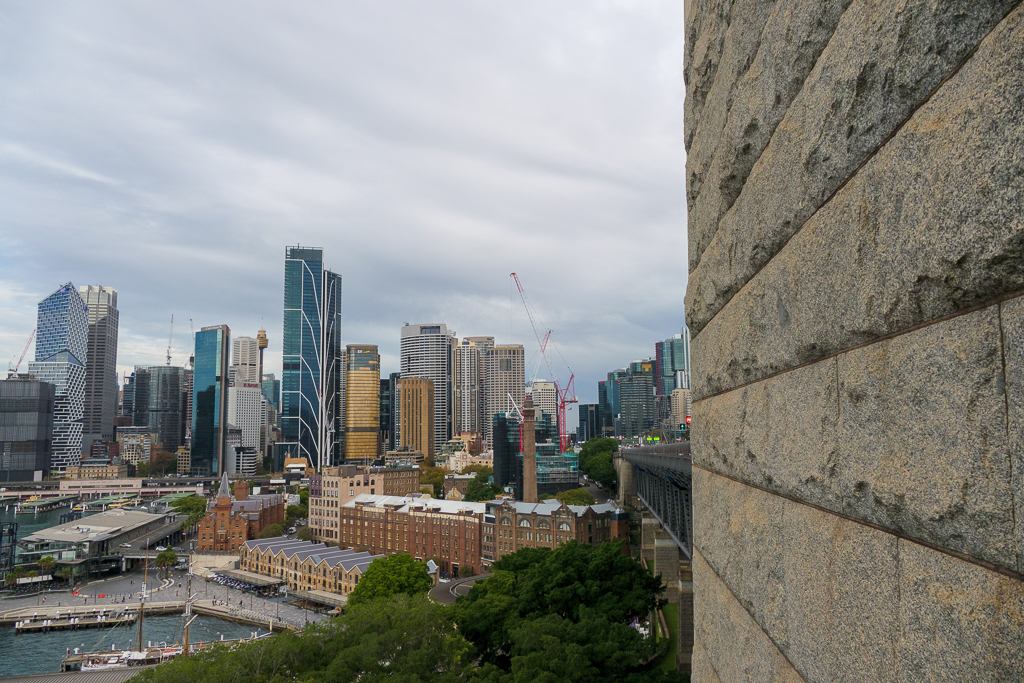 We also saw a group of climbers beginning their ascent of the bridge.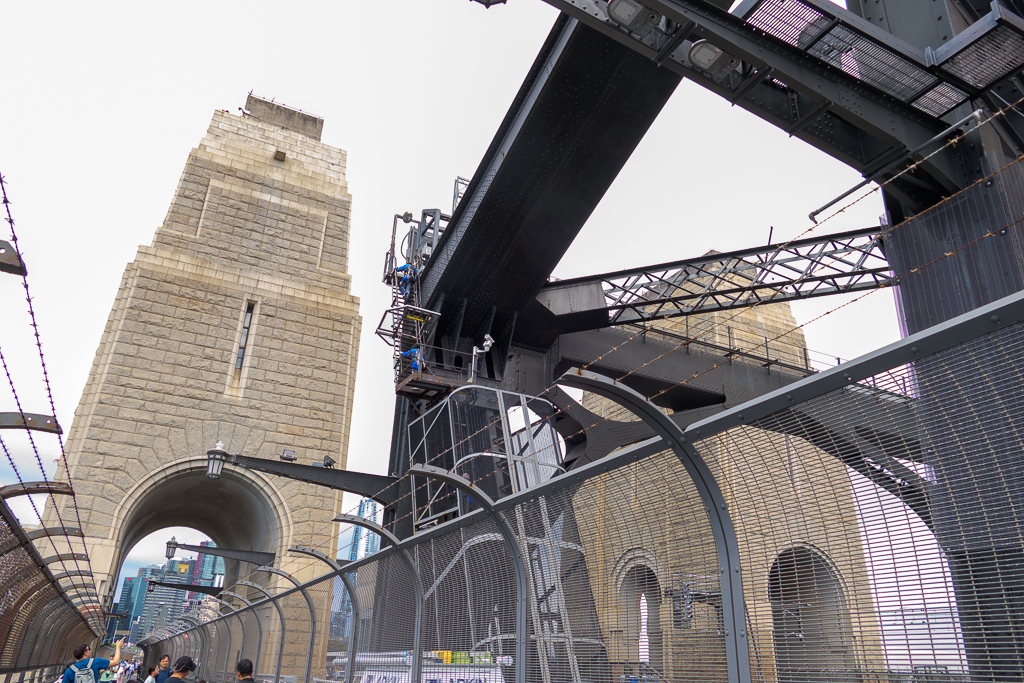 The bridge is a little under a mile long, so it didn't take us long to reach the south end, where we were faced with a choice: take the stairs down to Cumberland Street and walk three minutes to get back to our hotel, or continue on the Cahill (pronounced "Karl") Walk towards Central Quay and the Royal Botanic Gardens. The choice was clear.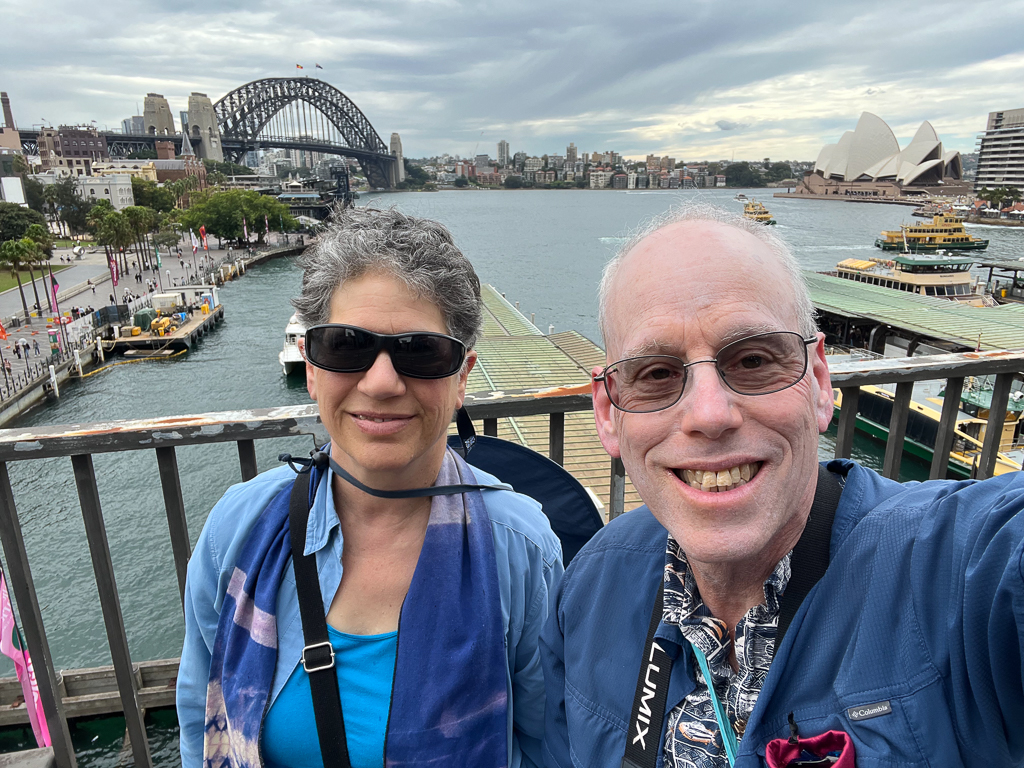 The Cahill Walk ends just outside the Botanic Gardens at a sandstone sculpture, Memory is Creation without End, made from remnants of old demolished buildings in the area.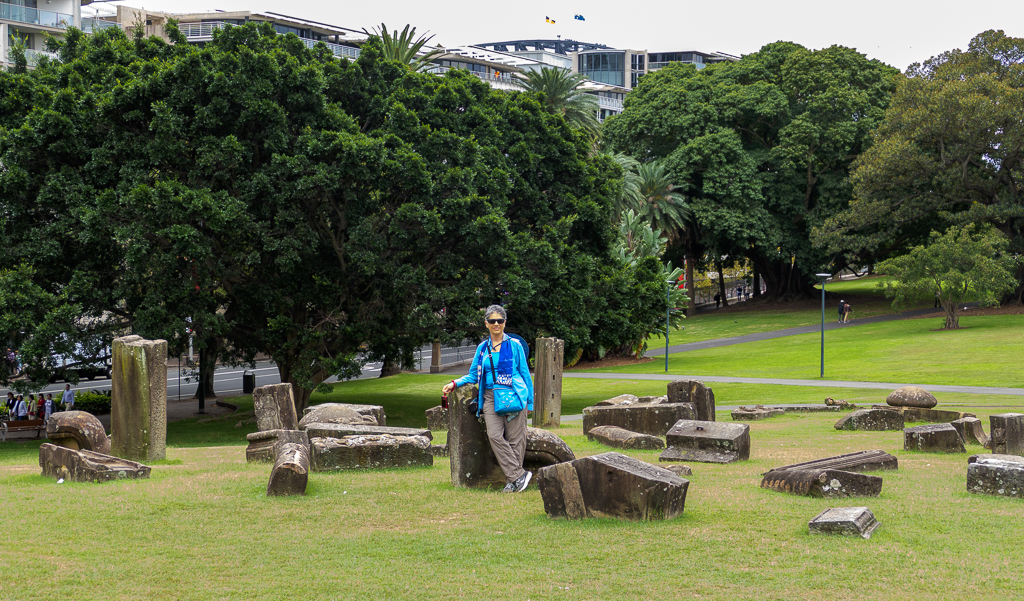 We decided to have lunch before going into the Gardens, so we went back to Circular Quay and ate at Four Frogs Crêperie. The food reminded us of [Crêperie Broceliande] in Montmartre – the atmosphere, not so much.
We returned to the Gardens and explored parts we hadn't seen on our walk on Monday, especially the Herb Garden, the Palace Rose Garden, and the Trial Garden.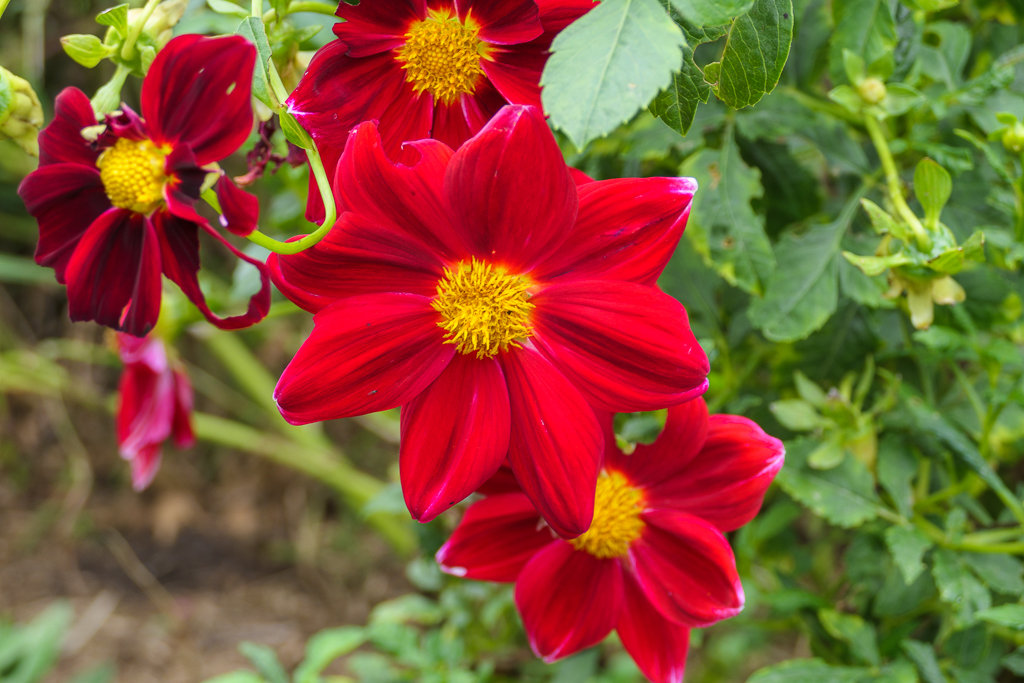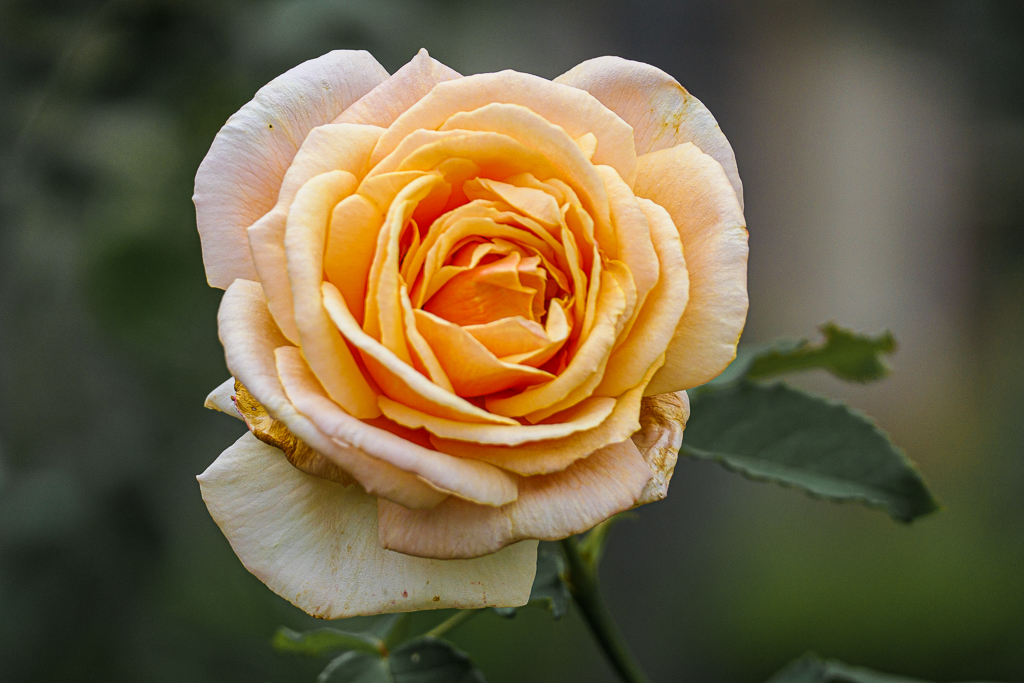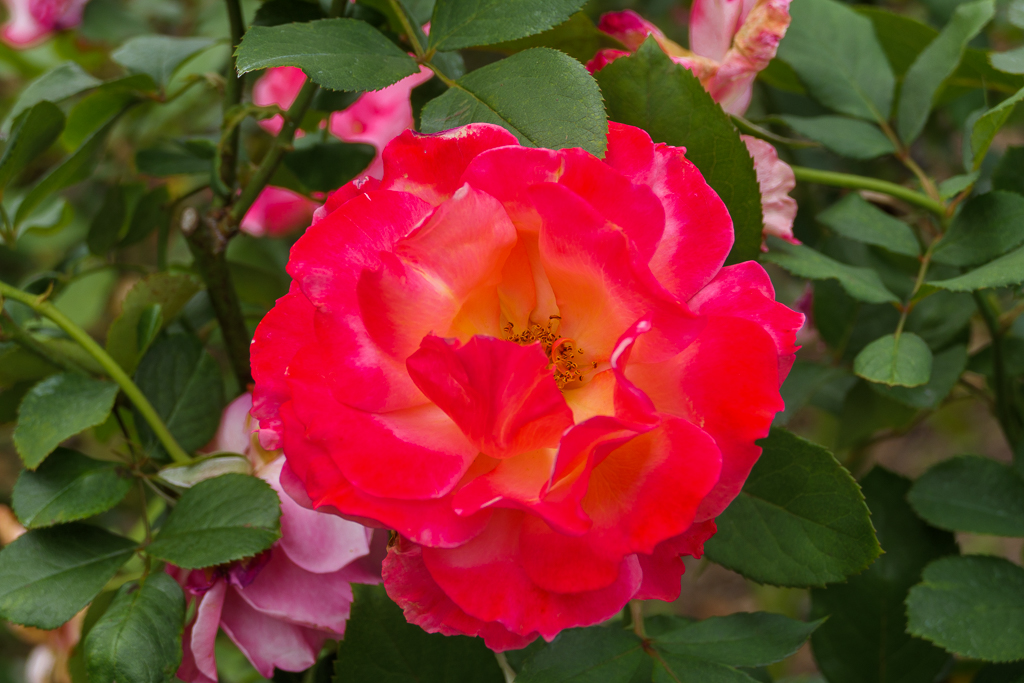 I'm sure we could have done more, but a little rest was nice!