We took another long walk on Tuesday, this one from Bondi Beach to Coogee (about 7km). It's a very popular walk, with great scenery, interesting places to explore, and lots of opportunities to people-watch. It reminded me of West Cliff Drive in Santa Cruz except that the traffic was far, far away.
Our hotel concierge suggested taking an Uber to Campbell Parade, across from the beach, and looking around there before beginning the trail. Even at the early hour, the sidewalk was crowded and lots of eating (and drinking) places were open. We avoided them and crossed over to take in the view on the beach side.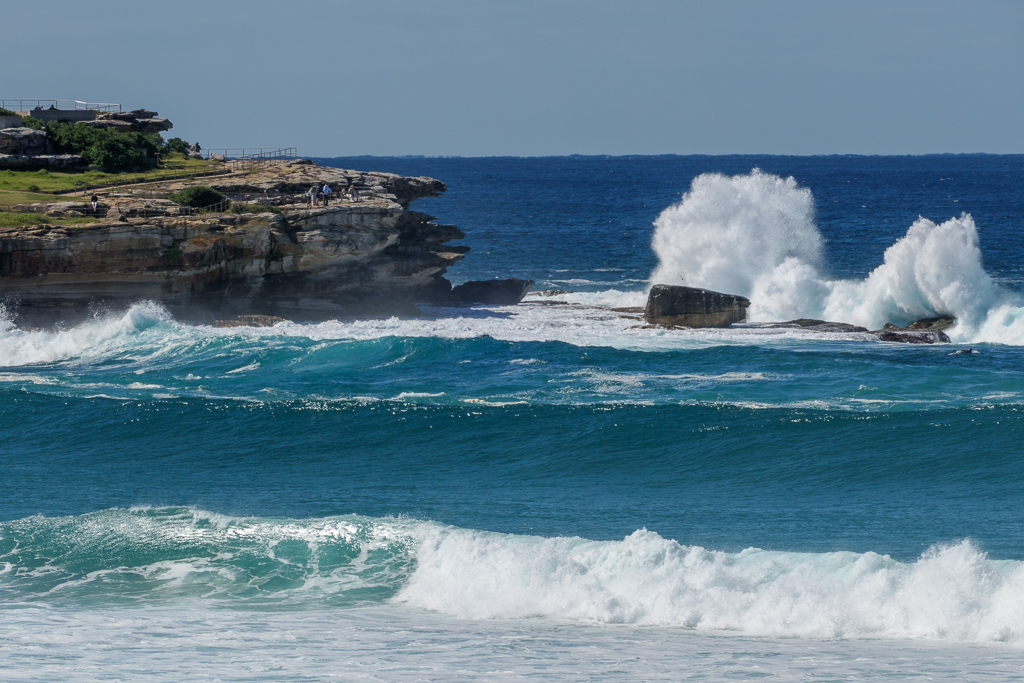 We walked down to the official start of the trail at [Bondi Icebergs Club] (https://icebergs.com.au), which they describe as the "only licensed swimming club in the world". We didn't go in (that seems to be a theme of this trip so far!), but we did stop and enjoy looking at their salt water pools.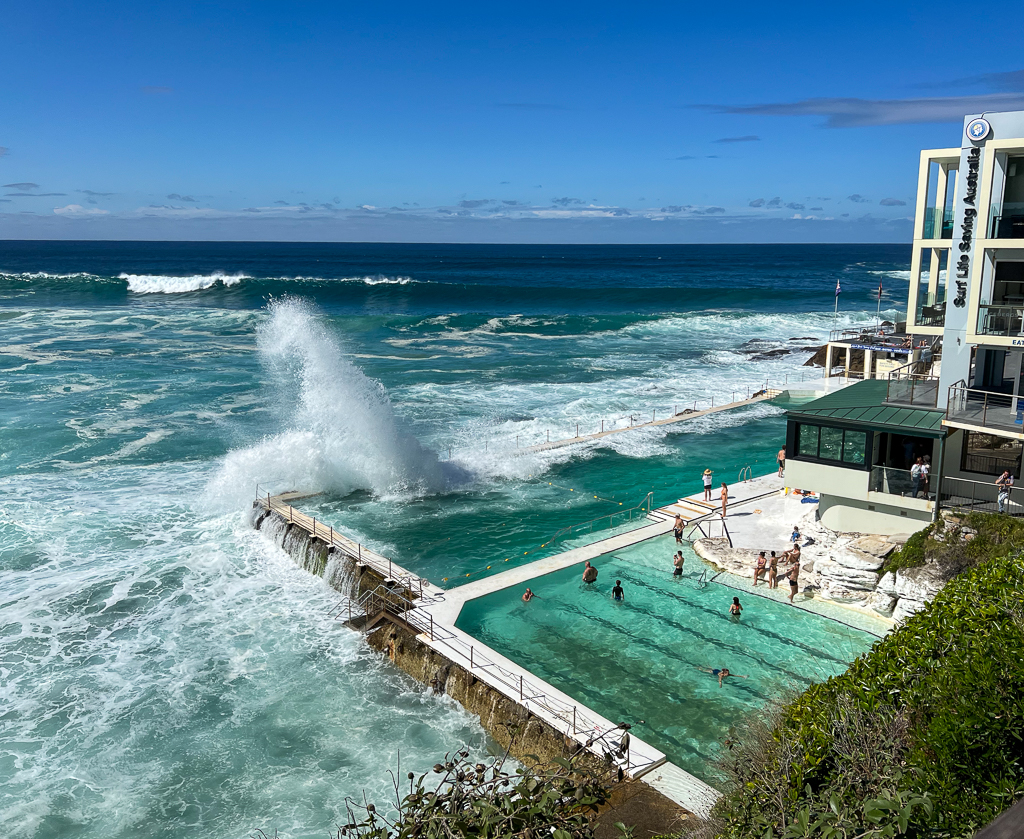 There are lots of steps and climbs along the trail, and you're rewarded with great views.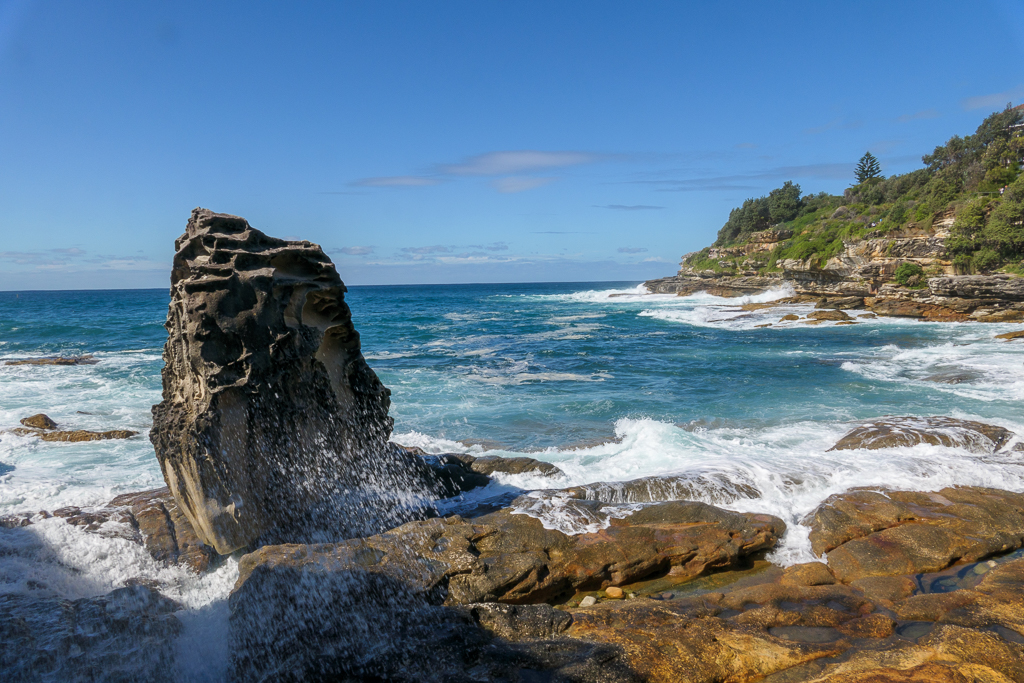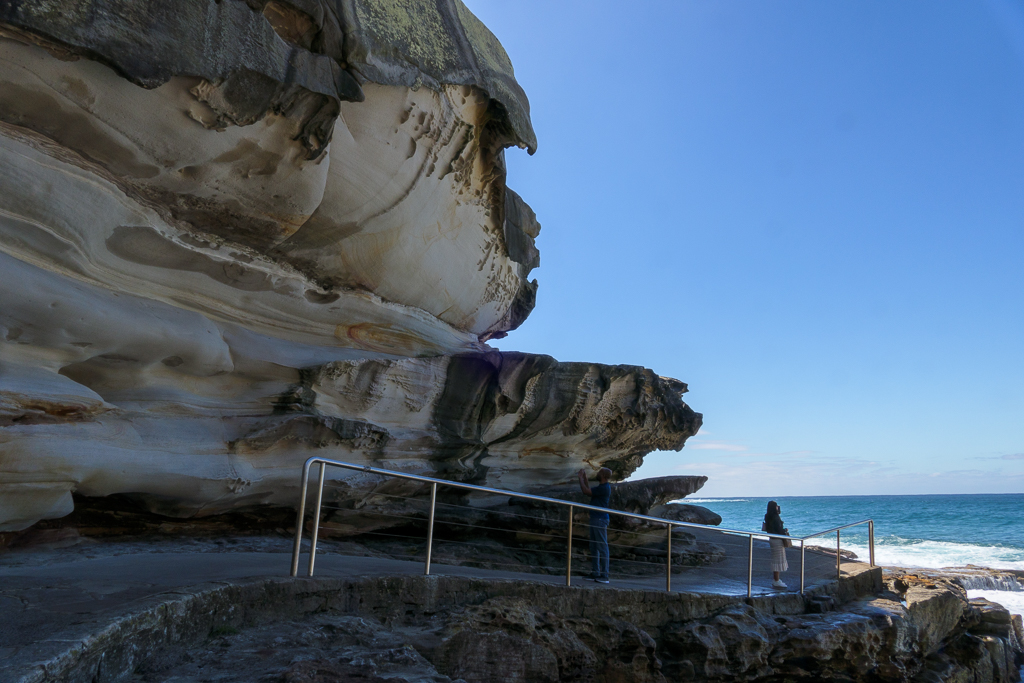 Flowers, too, like this Yellow King Humbert canna lily.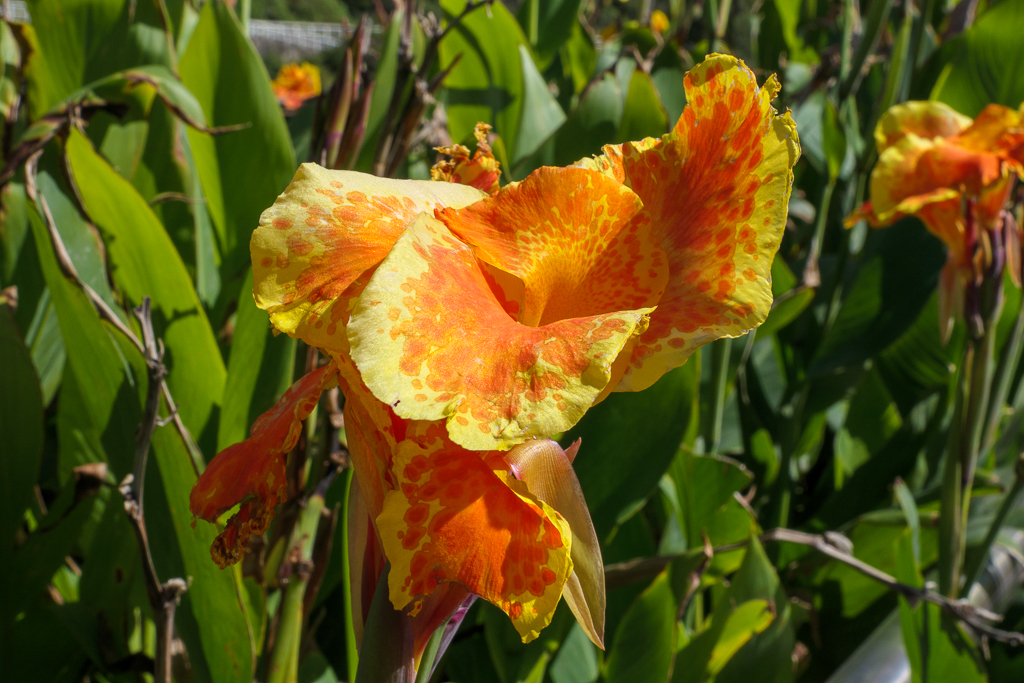 Bondi Beach is famous for its surfing; we didn't see many surfers there, but there were a few off Bronte Beach.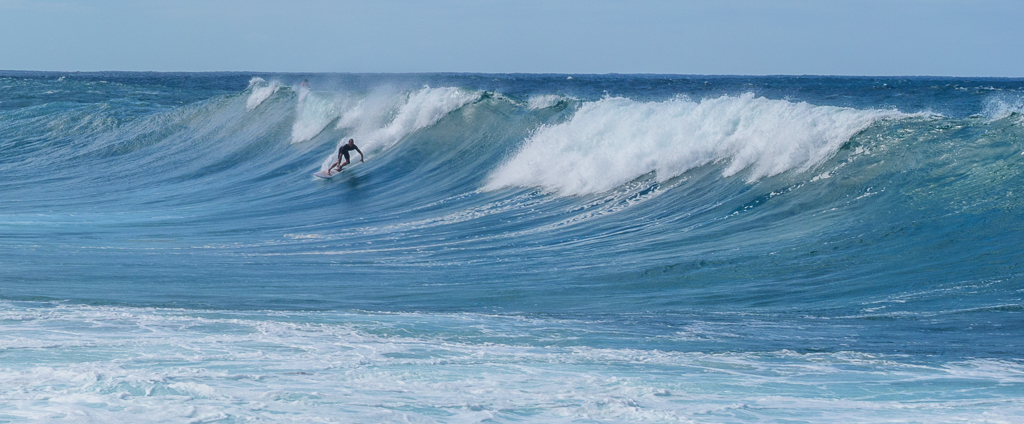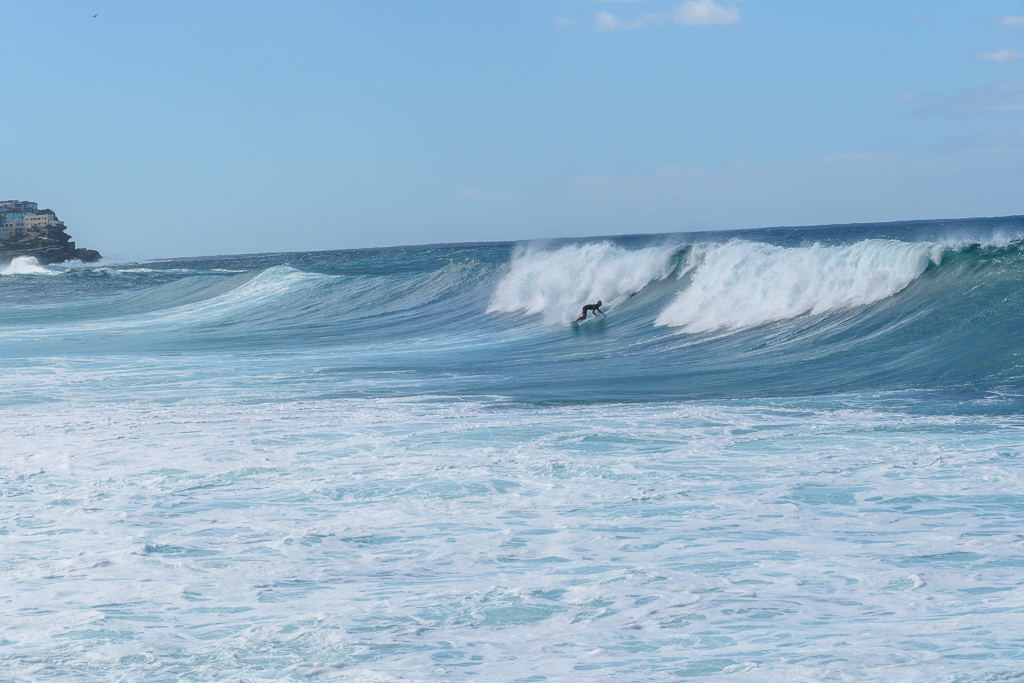 The annual Sculpture by the Sea event takes place along this part of the walking route; some of the sculptures are left in place after the event, like this one.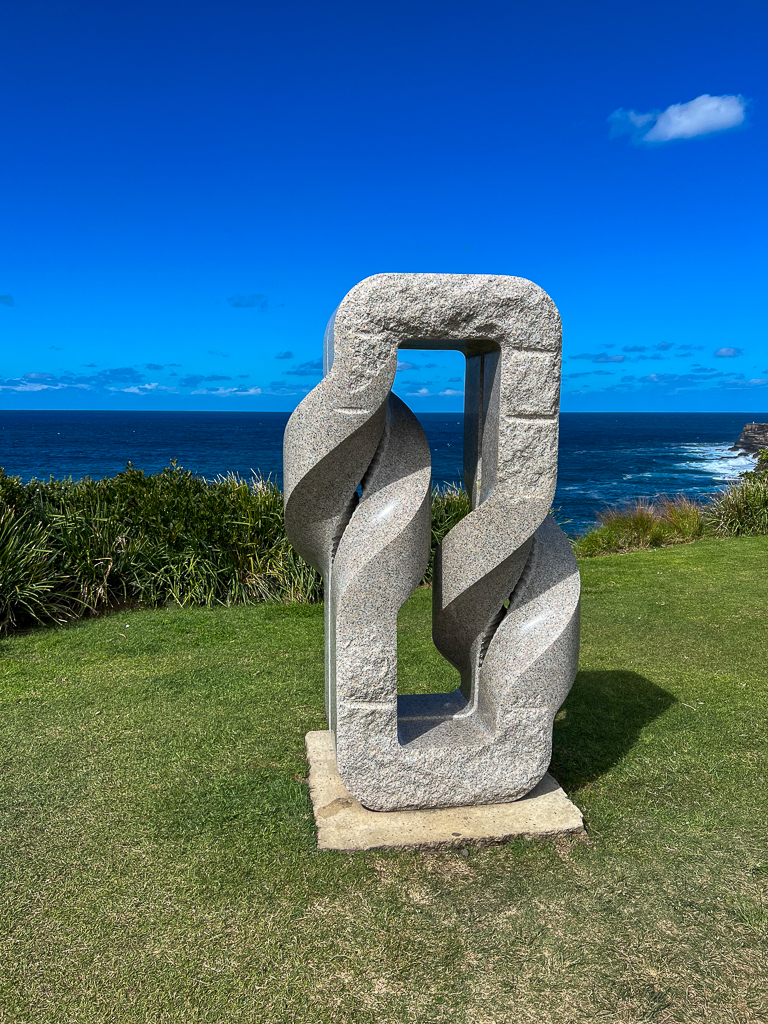 The view from Lookout Point was to die for – literally, since it's just outside Waverly Cemetery.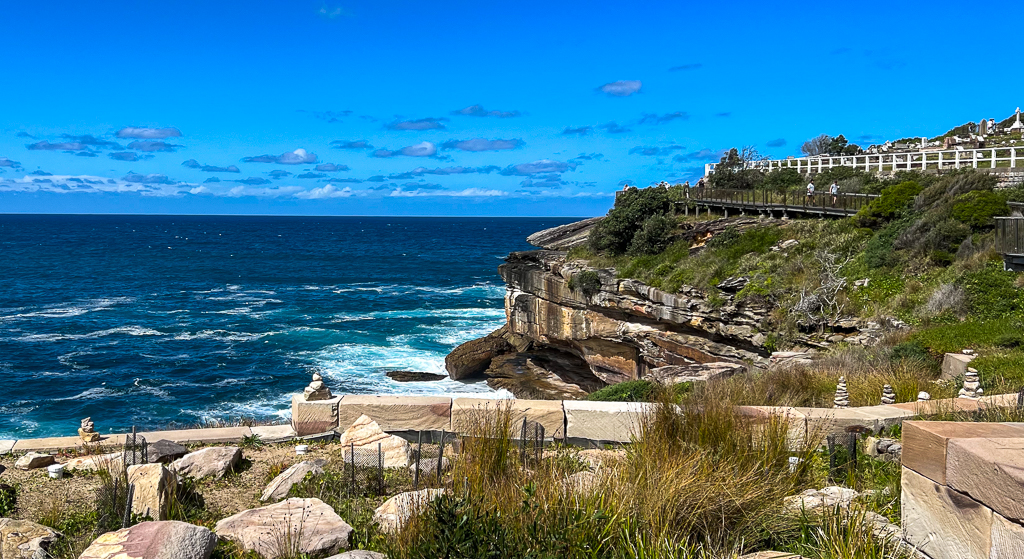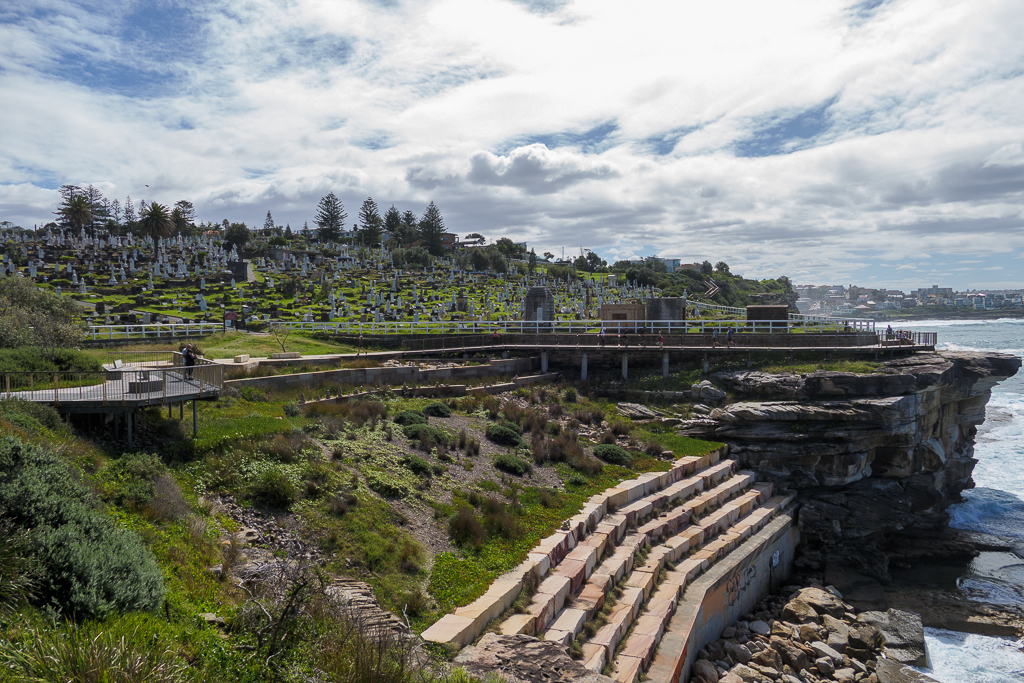 We stopped for lunch at Sea Salt in Clovelly, then continued south to the designated end of the trail segment at the Coogee Surf Life Saving Club, one of at least four Surf Life Saving Clubs we'd seen along the walk.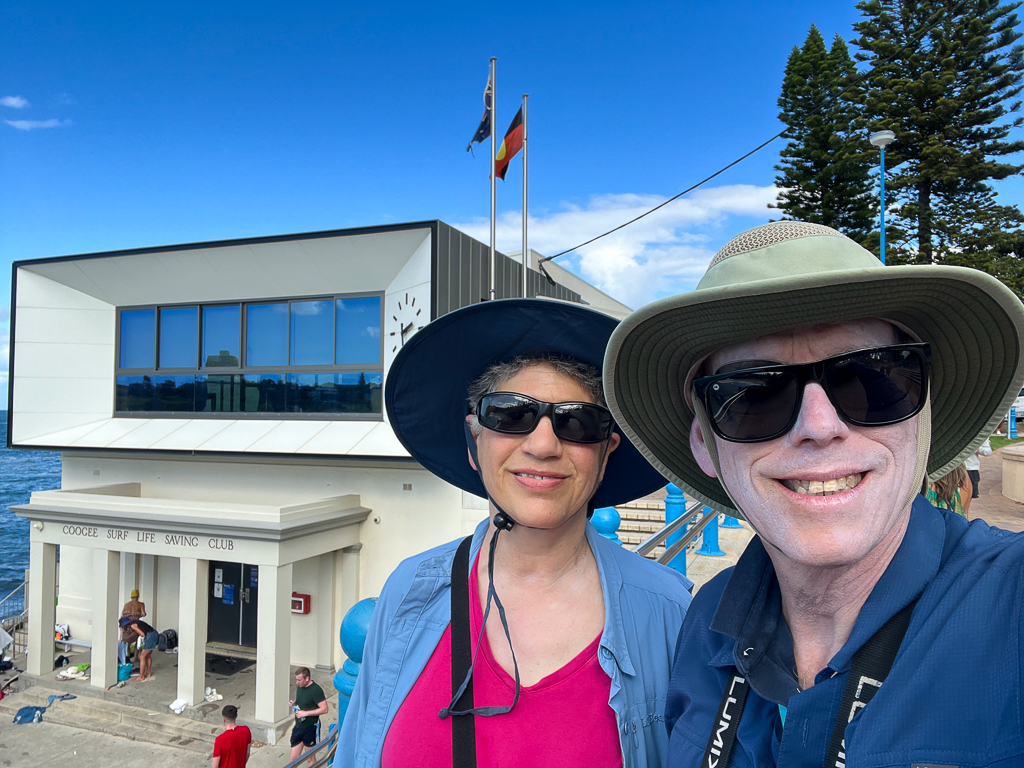 We walked a bit further to get to the south end of Coogee before turning around.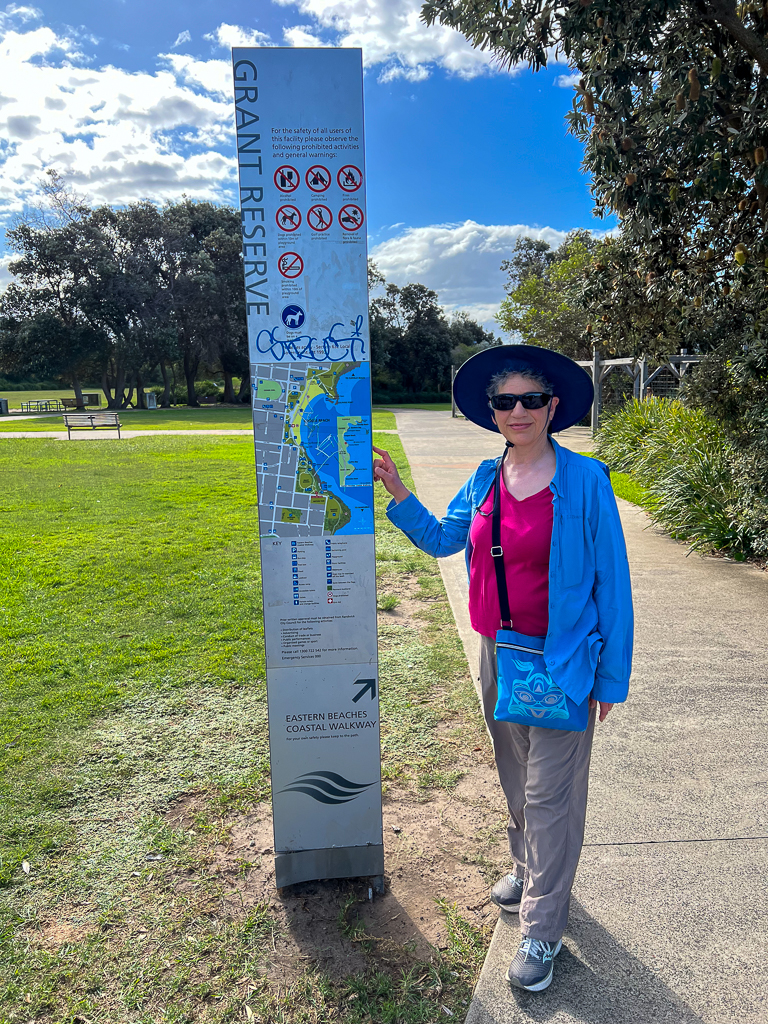 I was intrigued by the signs at McIver's Ladies Baths, but obviously could not go in!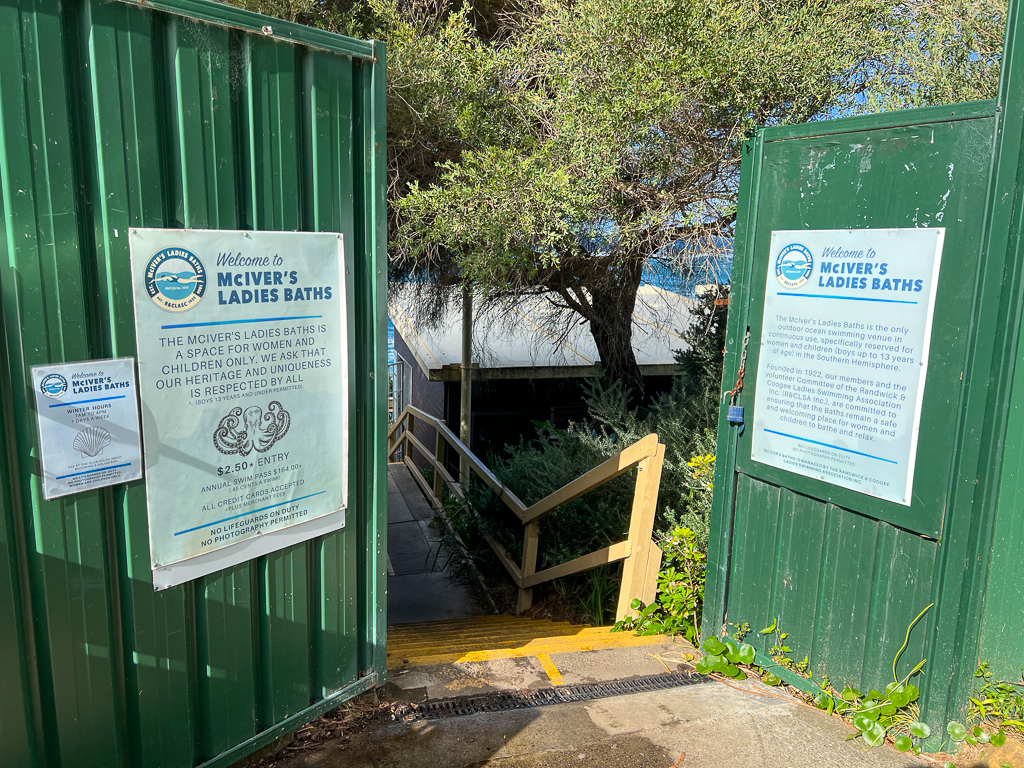 We walked back to Coogee's main drag and explored a bit, treating ourselves to cones from Andersen's of Denmark, a small local chain which turns out to have started in Solvang (but is no longer there).
We stayed close to the hotel the rest of the day. Dinner was at Hart's Pub, about three minutes walk from the hotel. Tuesday is their pub trivia night, but we chose not to partake. :-)