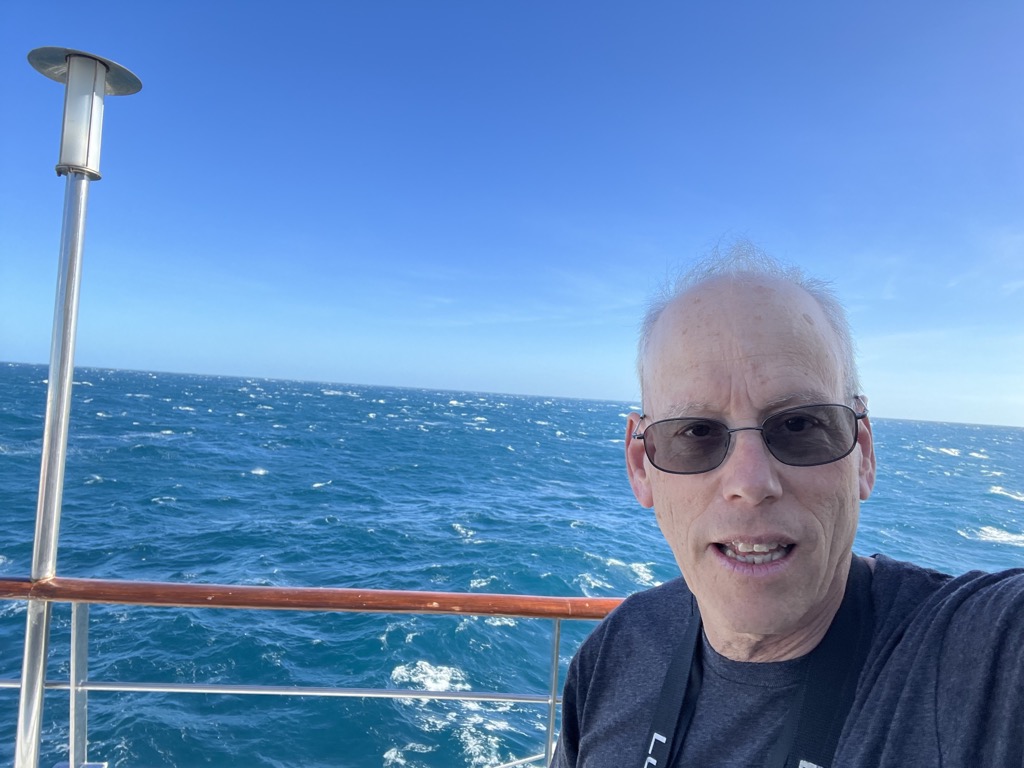 We're sailing towards our first port of call, Karratha, where we'll explore the Burrup Peninsula and see ancient Aboriginal rock art in Murujuga National Park. It's about 400 miles from our departure point, Broome, so we're spending the entire day aboard ship. The seas were rough last night, but they've calmed substantially.
We've had two lectures already today; Richard Binzel of MIT started us off with "'Everything' About Eclipses", and Joseph Heinrich of Harvard followed with "The Secret of Our Success", discussing how culture and evolution have driven each other during human history. Later this afternoon, Joel Weisberg from Carleton will talk about "Naked Eye and Binocular Observation", and he'll lead our sunset and sky viewings this evening. The Captain's Welcome Dinner is tonight, too.
We have a fourth lecturer on board, Meg Urry of Yale; her first talk is tomorrow before we dock.
They're keeping us busy!