Our final morning on the ship dawned a bit early; the ride had improved a lot overnight, and we'd slept fairly well. We were greeted with a lovely rainbow at breakfast, too.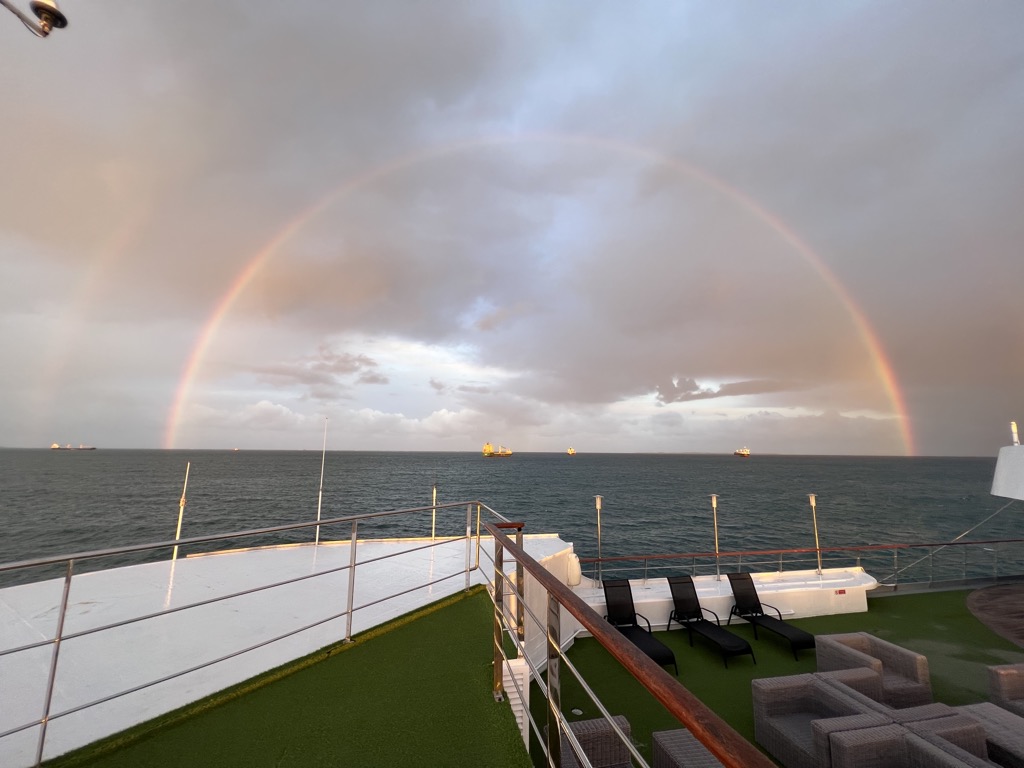 The first building we saw as we entered the port was a brewery, one whose product we won't be able to sample. Oh, well.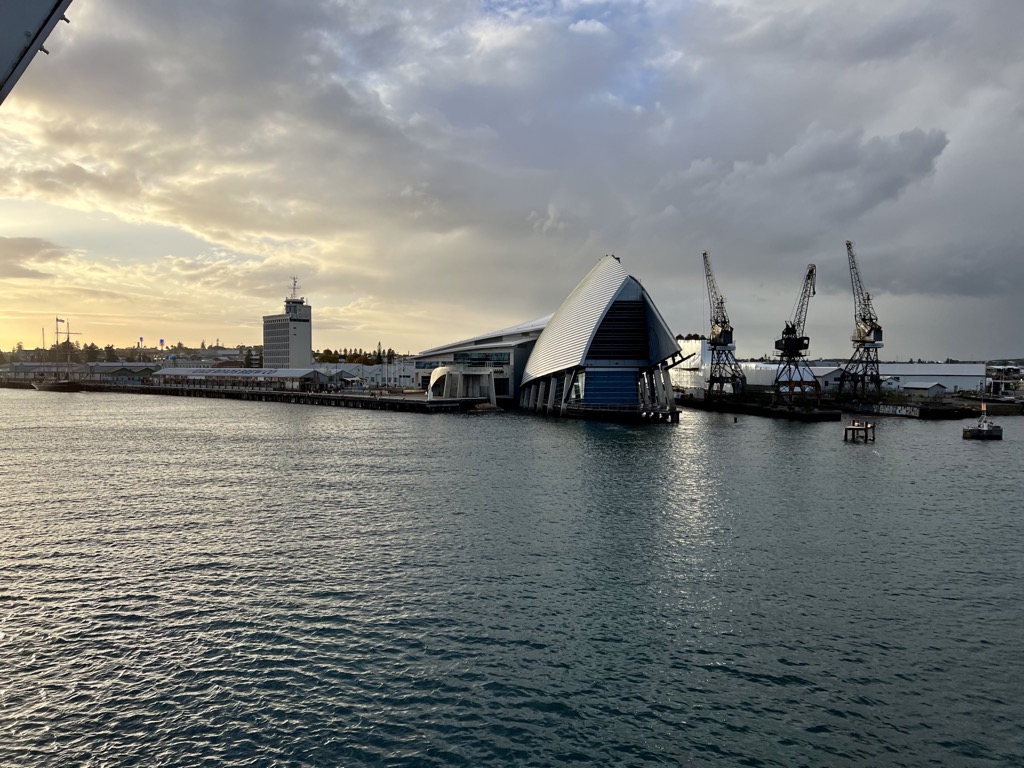 We're taking a little tour of Fremantle on our way to Perth and the airport; we made a brief stop at Fremantle Prison (now a major tourist attraction), which was built by the convicts themselves.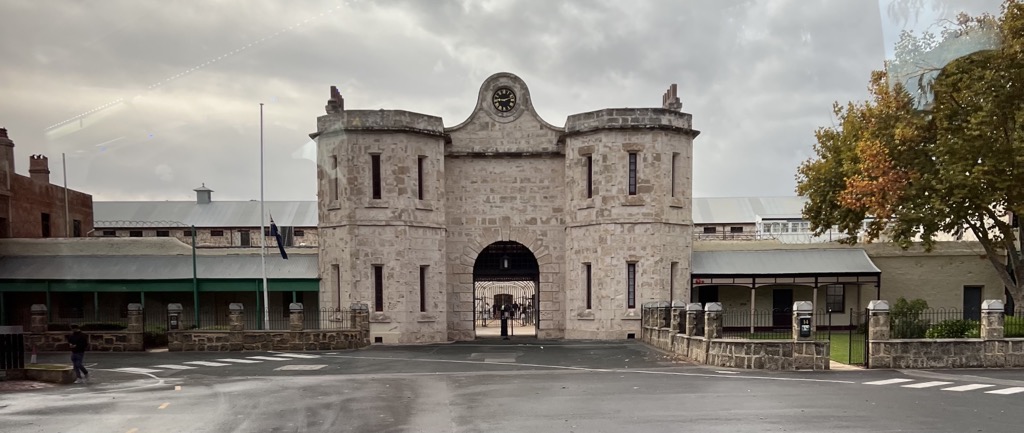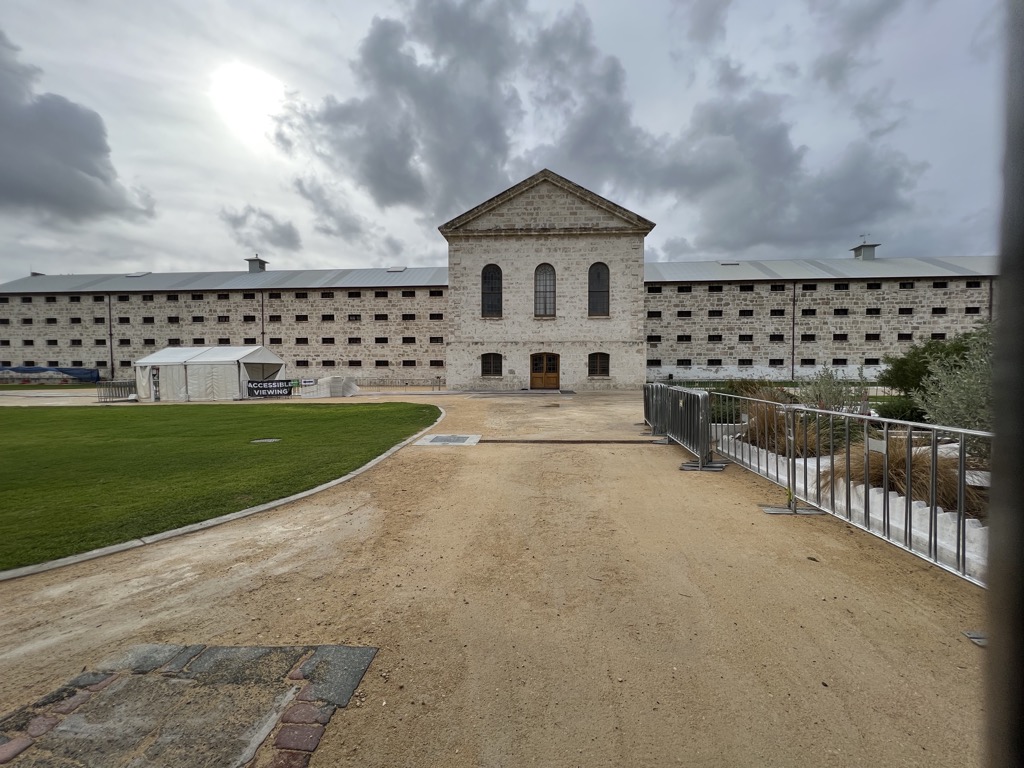 Today is ANZAC Day, which commemorates the Battle of Galipoli in World War I where Australian and New Zealand troops were basically slaughtered because of bad planning by the British High Command. It begins with dawn services and most towns have parades. We got to see Fremantle's parade.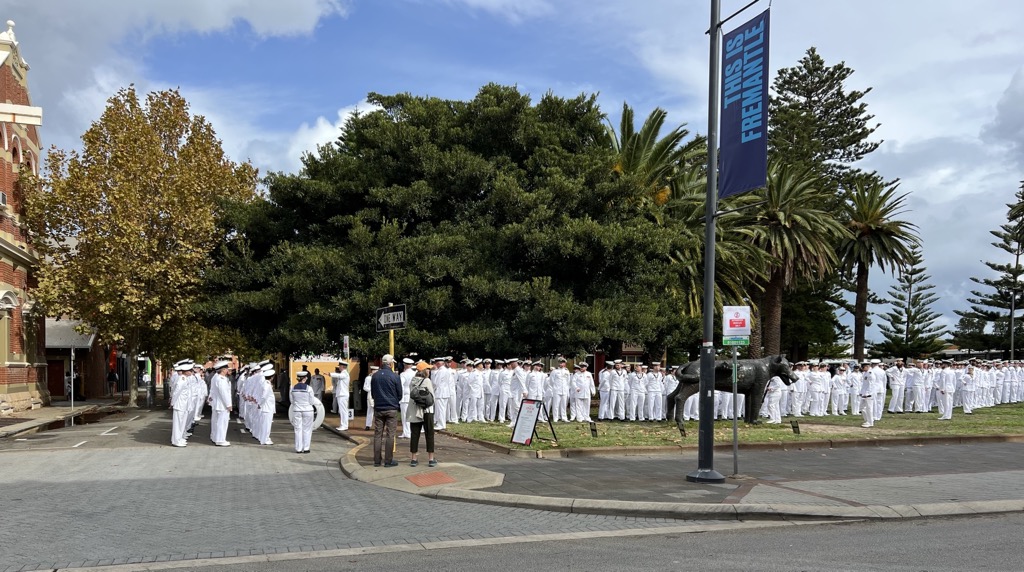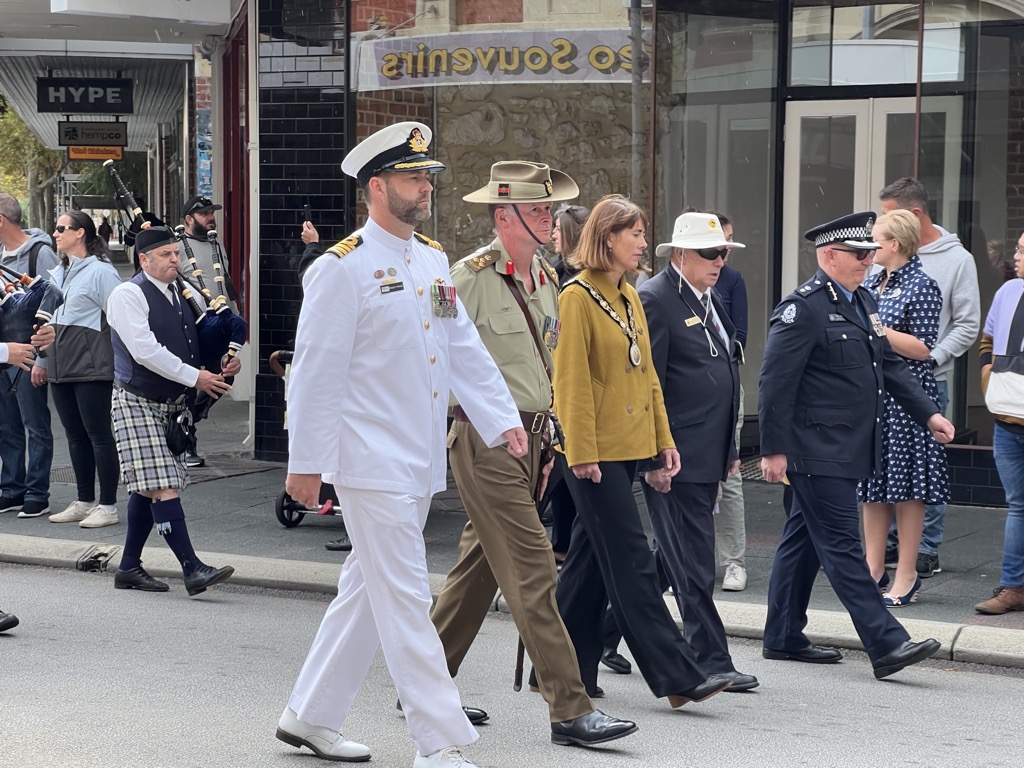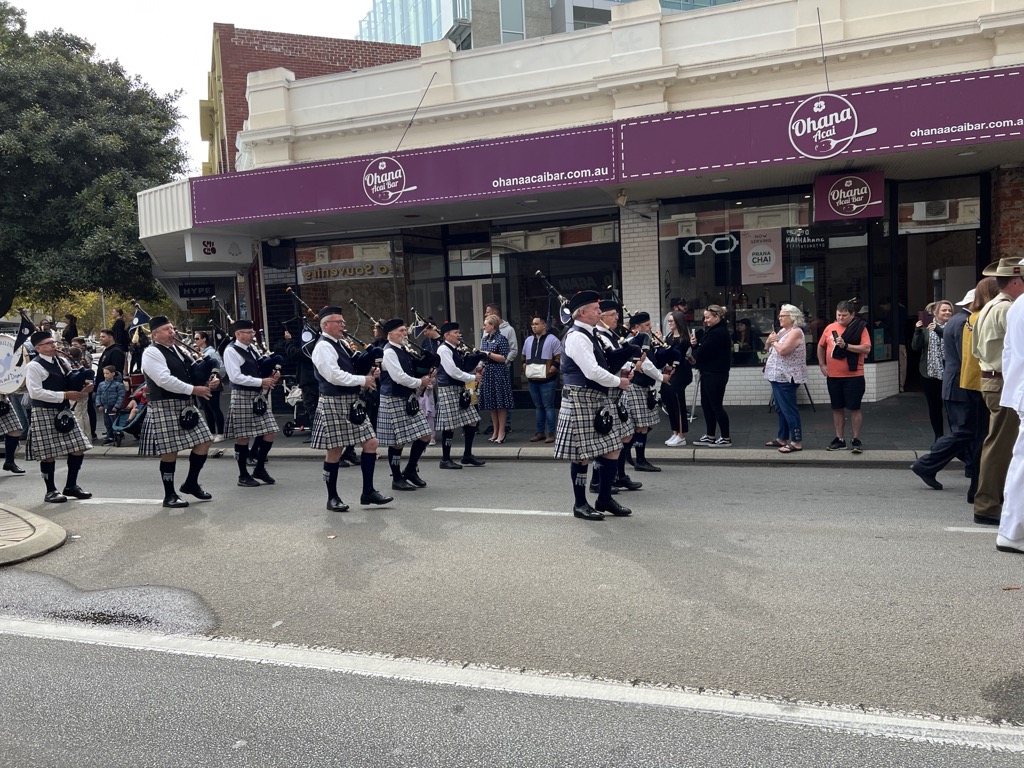 We tried to get a coffee after the parade but the service was so slow we had to leave to meet our bus…which wasn't at the meeting place! We are waiting for them with four others from our group – we've talked to our tour manager and she says they'll be back for us Real Soon Now!
ETA: we're on the bus.