After being reunited with our bus in Fremantle, we continued on for a short visit to the Botanical Garden of Western Australia in Perth. I could have spent a few hours there, but we only had a few minutes available.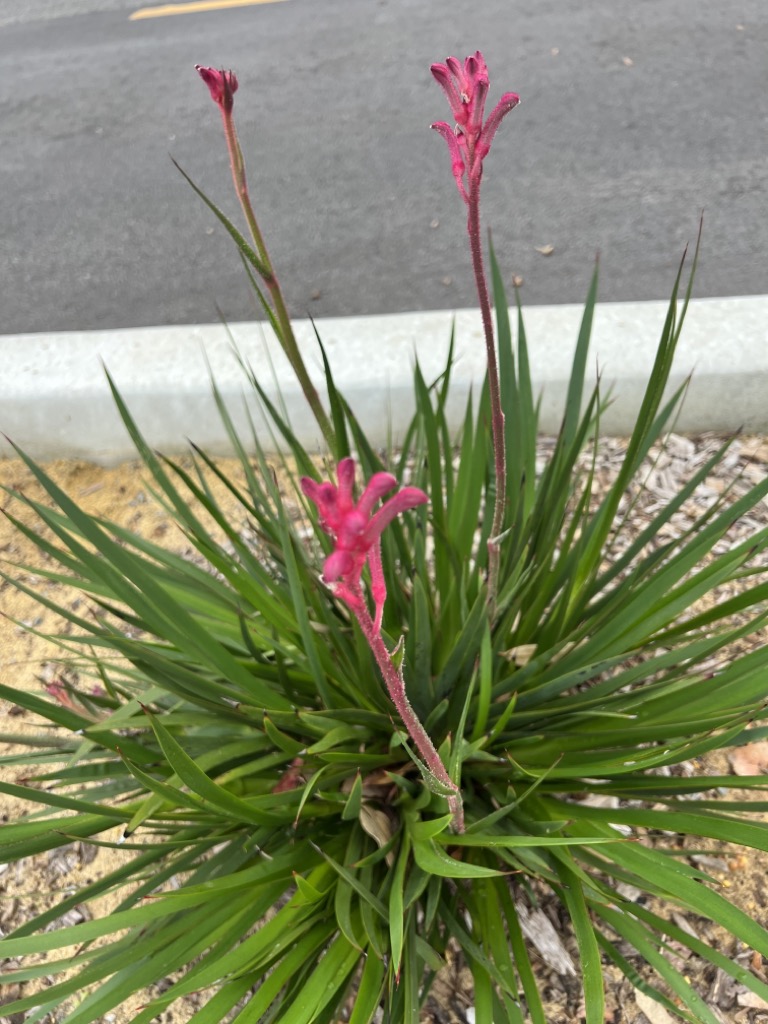 Our tour manager could tell that I was worried about making our 3:30 pm flight to Sydney because of all the delays, so she arranged a private transfer to the airport for us and another couple on the same flight instead of making us wait for the bus again. We had plenty of time at the airport – the Virgin Australia lounge was a pleasant place to wait, and their Wi-Fi was outstanding. :-)
The flight was fine (even if they didn't have Wi-Fi, unlike Qantas and United); I even slept for an hour or so after dinner, much to my surprise. Our flight landed at the domestic terminal, but our hotel (Rydges Sydney Airport) was at the international terminal, and we had to take a city train to get there!
The hotel was pretty basic, but it was comfortable enough for one night, and it was only 181 steps from the closest international check-in counter. United was at the other end of the terminal, so our walk was a bit farther. :-)
We had our choice of lounges to wait for the flight – Singapore or Air New Zealand; we'd been in a Singapore lounge on our Asia trip in 2019, so we picked Air New Zealand. It was very nice, and I left with a pocketful of hard candies for later. :-). We saw a few other folks from our cruise, too – there are at least nine of us on this flight.
Next stop: SFO!