After breakfast, we went to Carte Blanche for our coffee seminar; we'd filled out a questionnaire to help them make the perfect coffee blend for each of us. Our route took us past Chez Louloutte (where we'd dined a few days ago), and I took the opportunity to get a photo of our group before we reached Carte Blanche.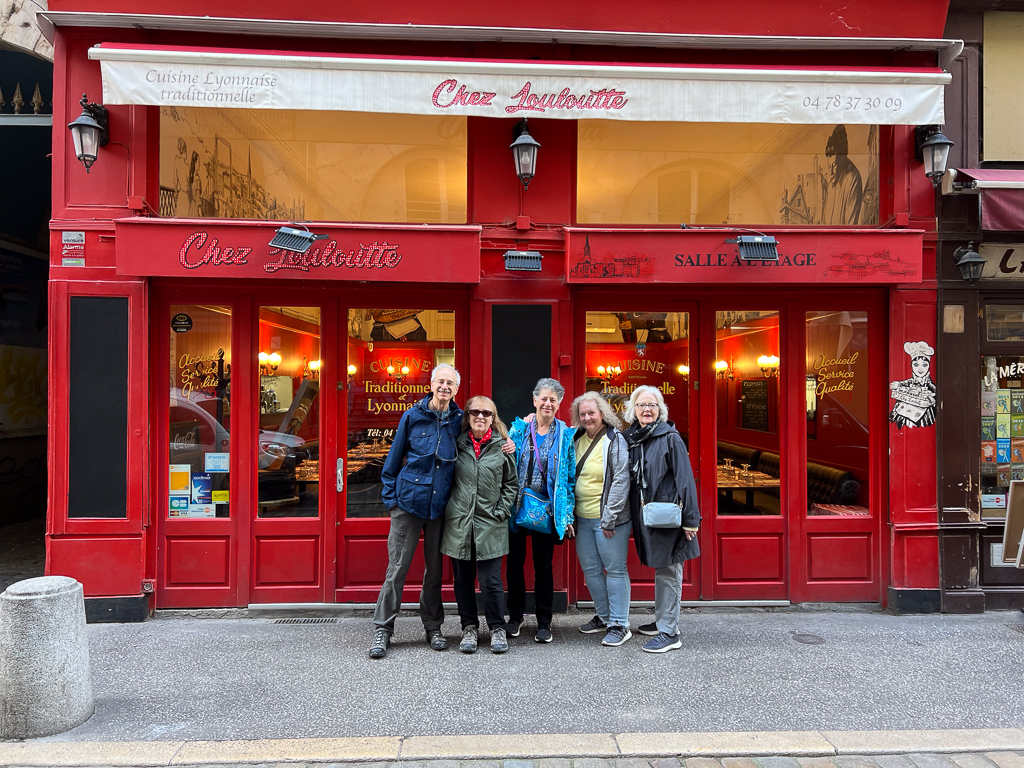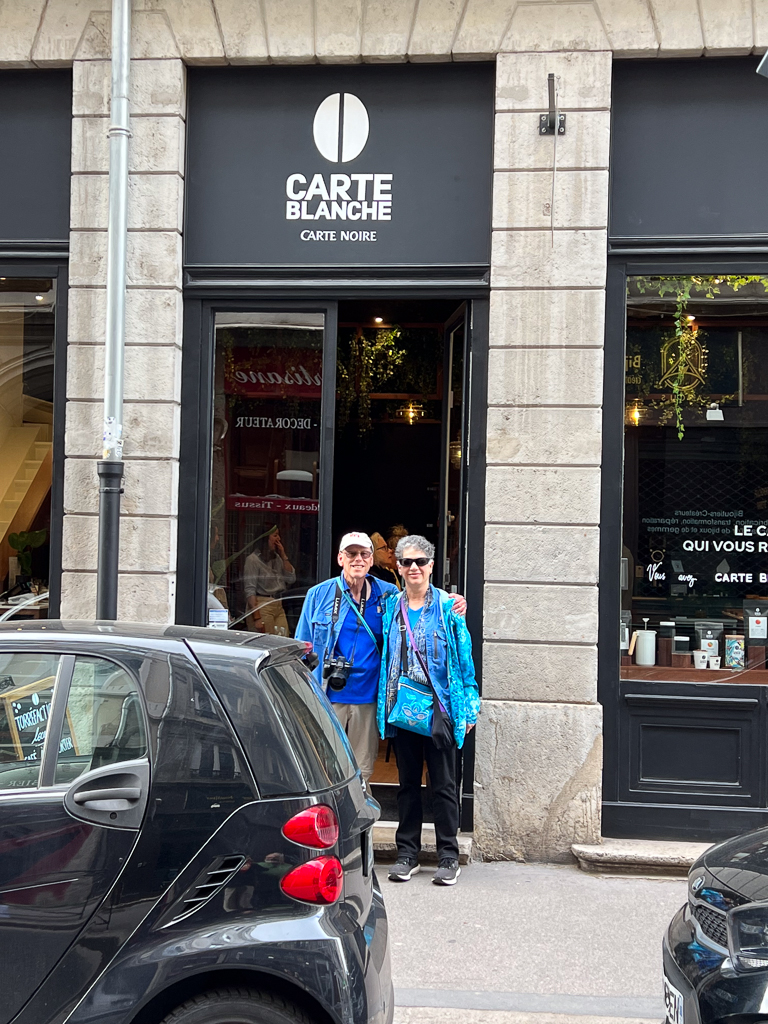 The roaster, Marie, took us through the process of growing, choosing, and roasting coffee (she was very proud of the 6-kilo roaster they used at Carte Blanche) before presenting each of us with our own personal blend, based on answers to their questionnaire. My blend is 86% Papua New Guinea and 14% Brazilian – mostly bitter with a little acidity. I'll have to see how well I like it when I get home!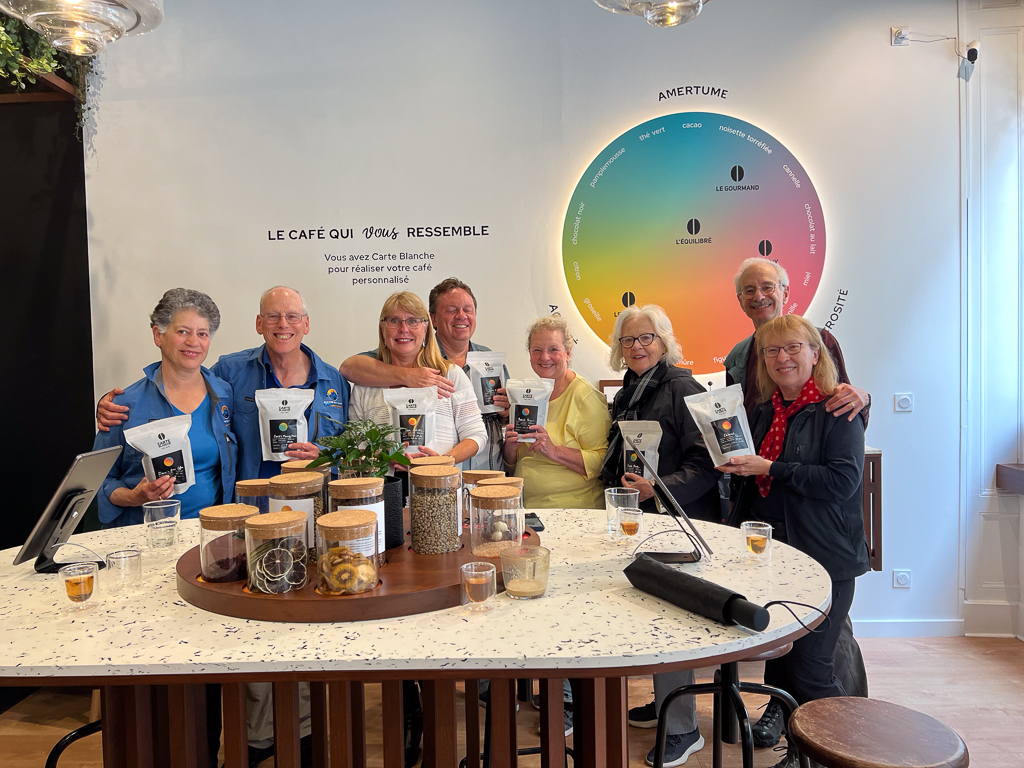 We returned to the hotel to pick up our luggage and walked it over to the AmaKristina – the walk was probably less than a mile, but it felt longer! They were serving little sandwiches in the lounge but we chose to go out for lunch before going to the Confluence Museum. We had lunch at Kenbo, a "Pan-Asian" restaurant, and enjoyed it.
We took the tram to the Confluence Museum; the museum is an interesting place, mostly a natural history museum with a good bit of culture thrown in. I really liked the Australian Aborigine art they used to in several of the exhibits.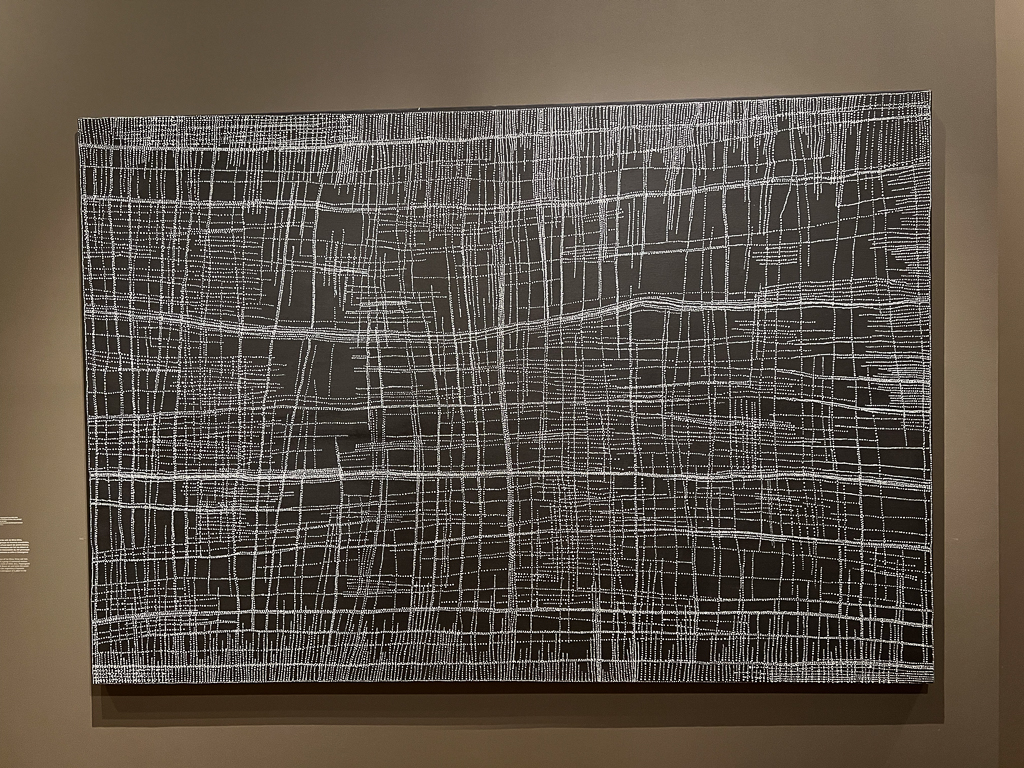 The setting is amazing, at the confluence of the Saône and Rhône Rivers, and well worth a visit – if we hadn't been running late, I would have liked to have seen their temporary exhibits as well as the permanent exhibits.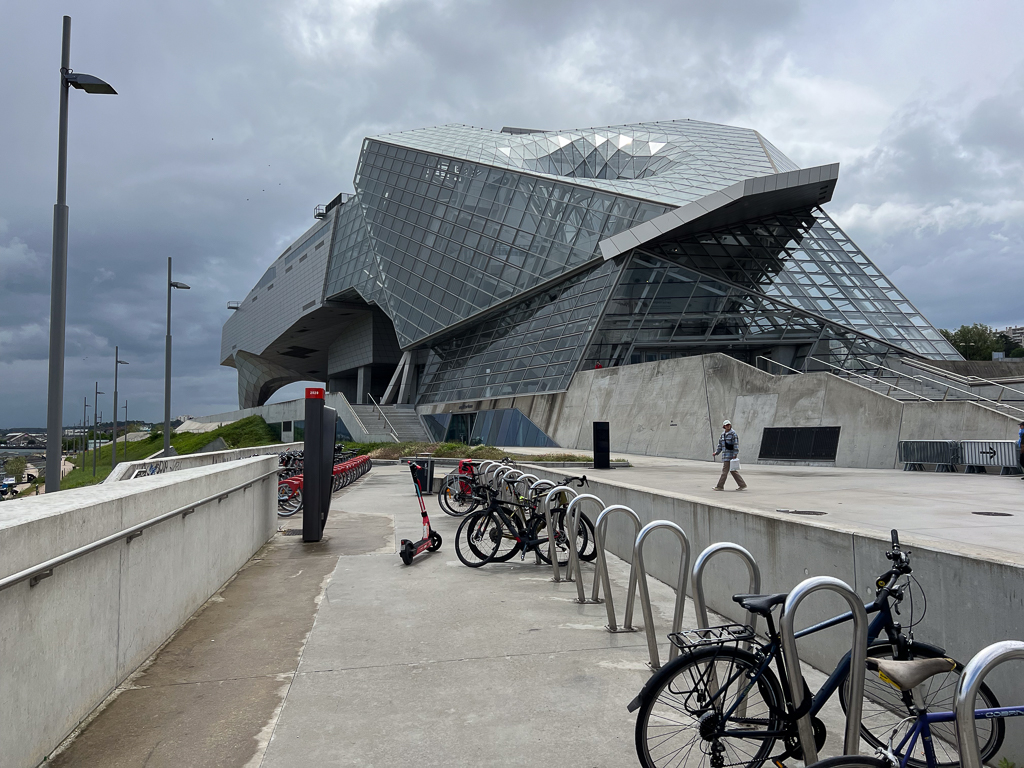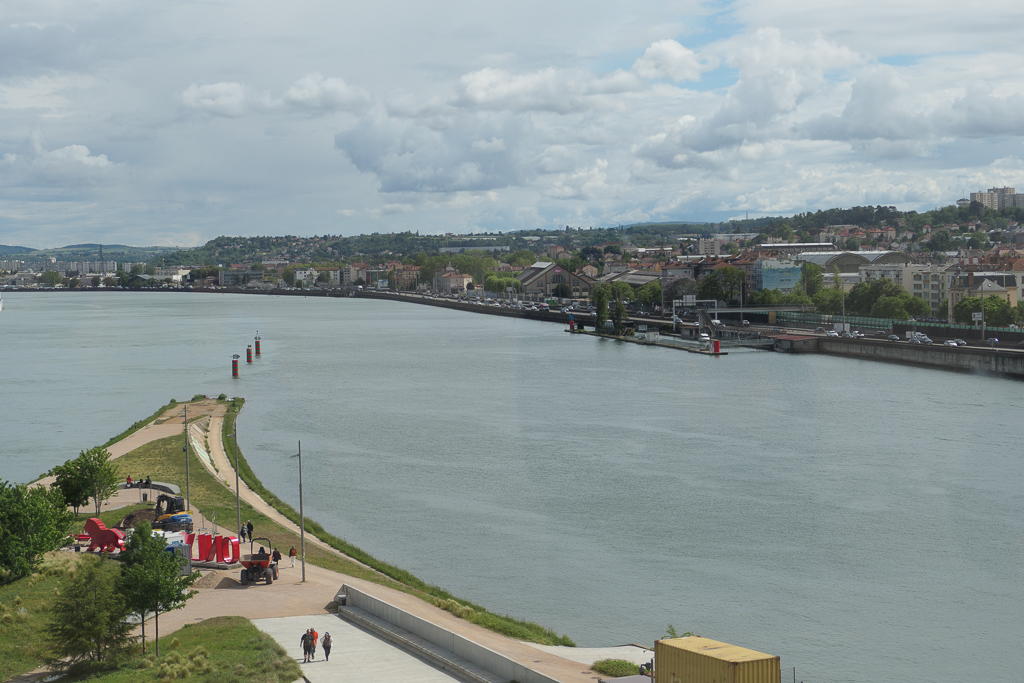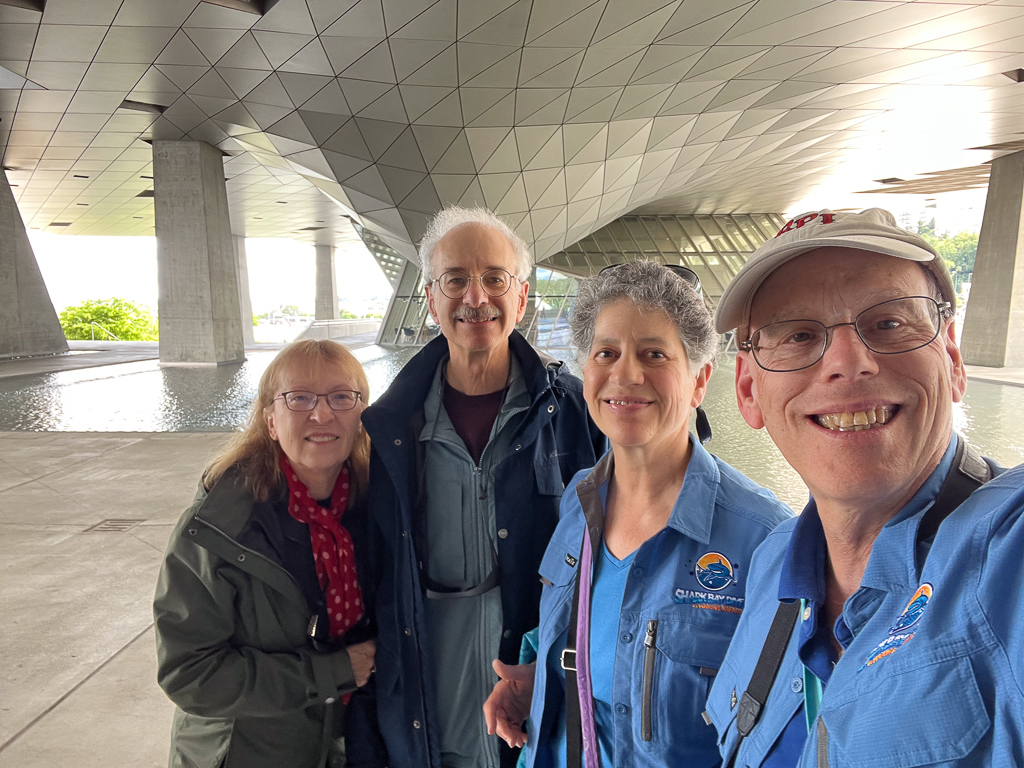 There were signs as we left the museum warning of pickpockets on the tram taking you back to Lyon. While we were waiting for the tram, a gentlemen warned us that "those women" (or maybe "that woman") were pickpockets.
They weren't kidding. Just before we got to the first stop from the museum, Diane's sister-in-law lunged at a woman standing next to Diane and stopped her from extracting Diane's phone from her purse! After we got off the tram, Diane discovered that the woman had unzipped her purse and had successfully extracted a small bag from it – fortunately, all she got was a couple of pens and some generic Imodium, but it was still unsettling.
We returned to the ship in time for the Welcome Reception and our dinner at the Chef's Table. Wine flowed freely, and I'll blame that for any typos or unclear writing tonight!