We took an early walk past the Théâtre des Célestins before going to cooking class at In Cuisine where we made (and ate!) Cervelle de Canut and chicken sauté a La Lyonnaise.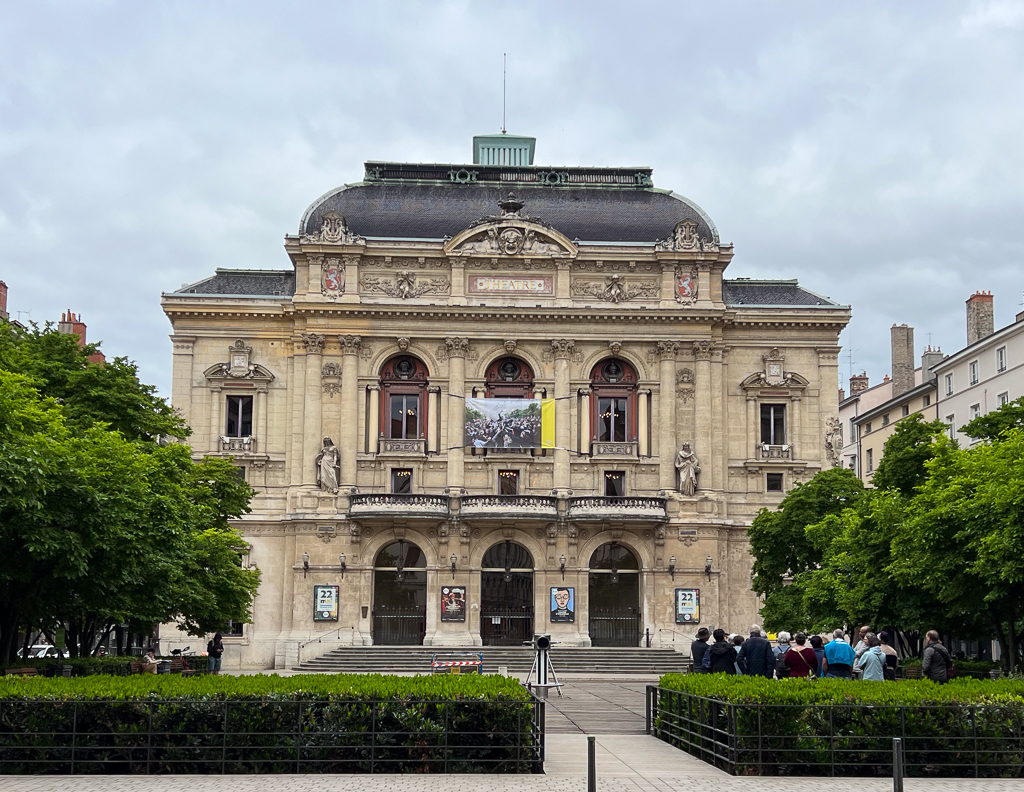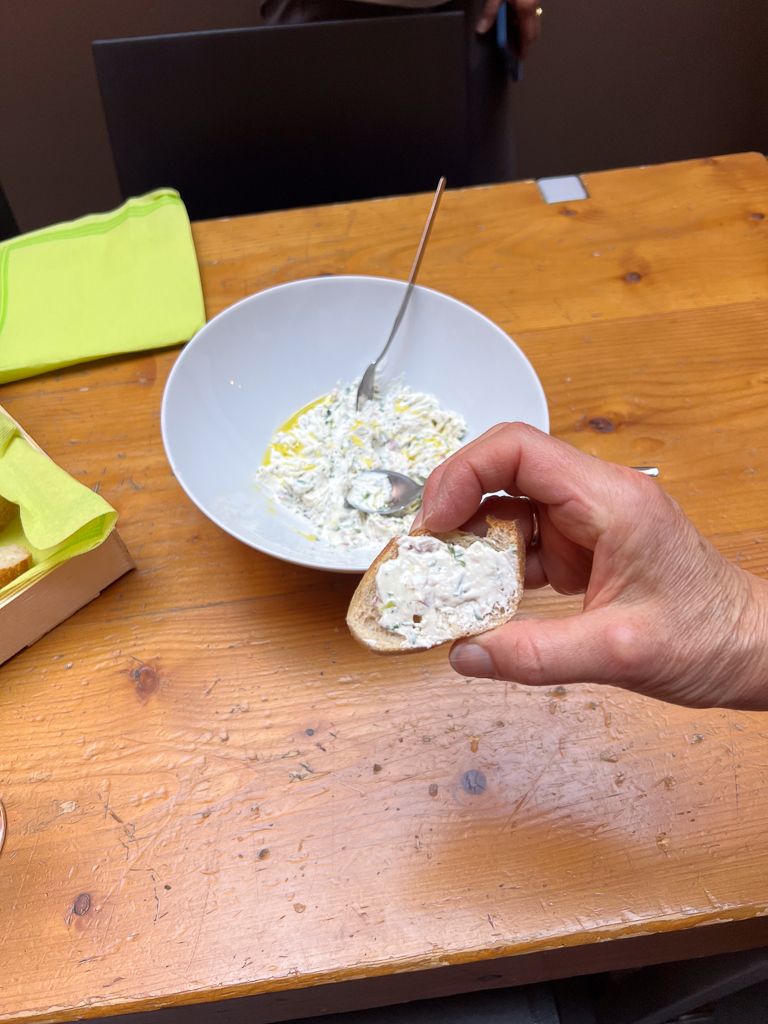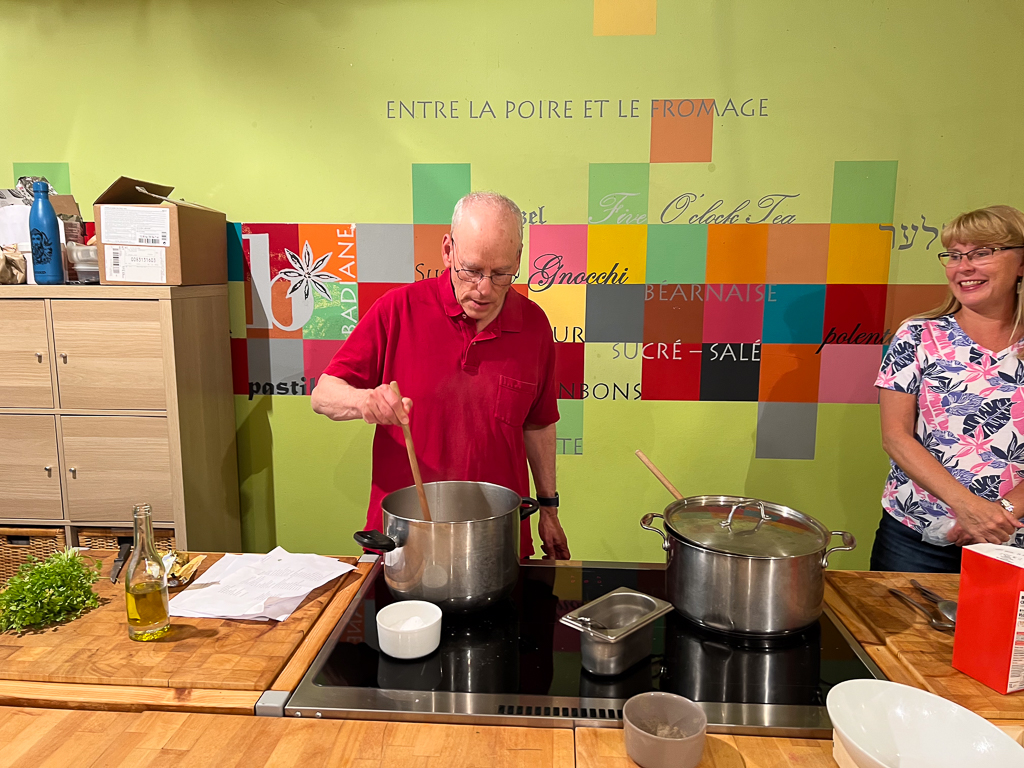 After class, we took the funicular to Fourvière to see the Basilica, the Roman Theatre, and, of course, the view of Lyon from the hill.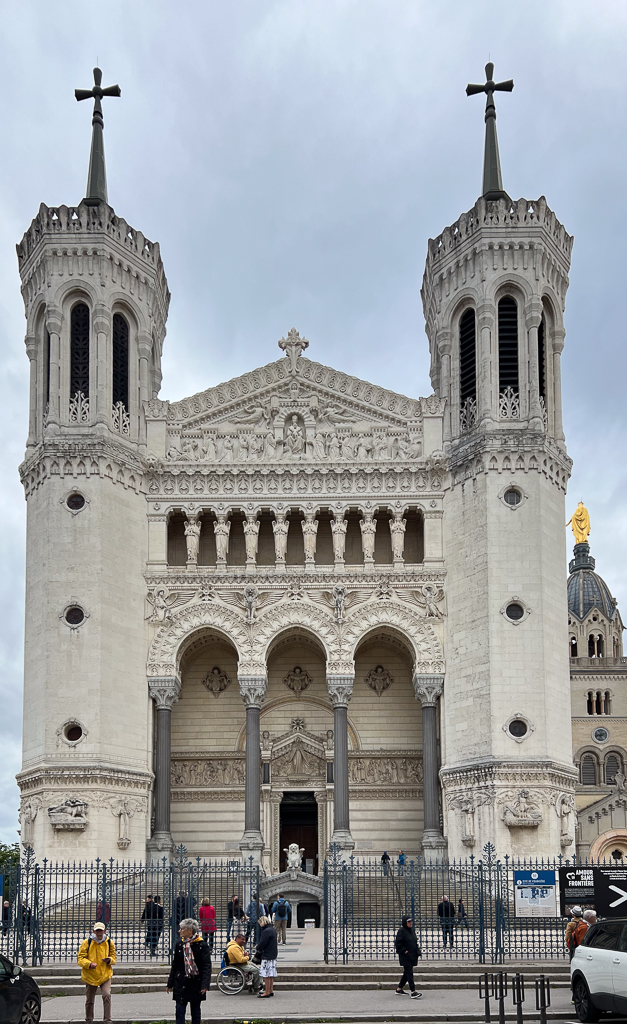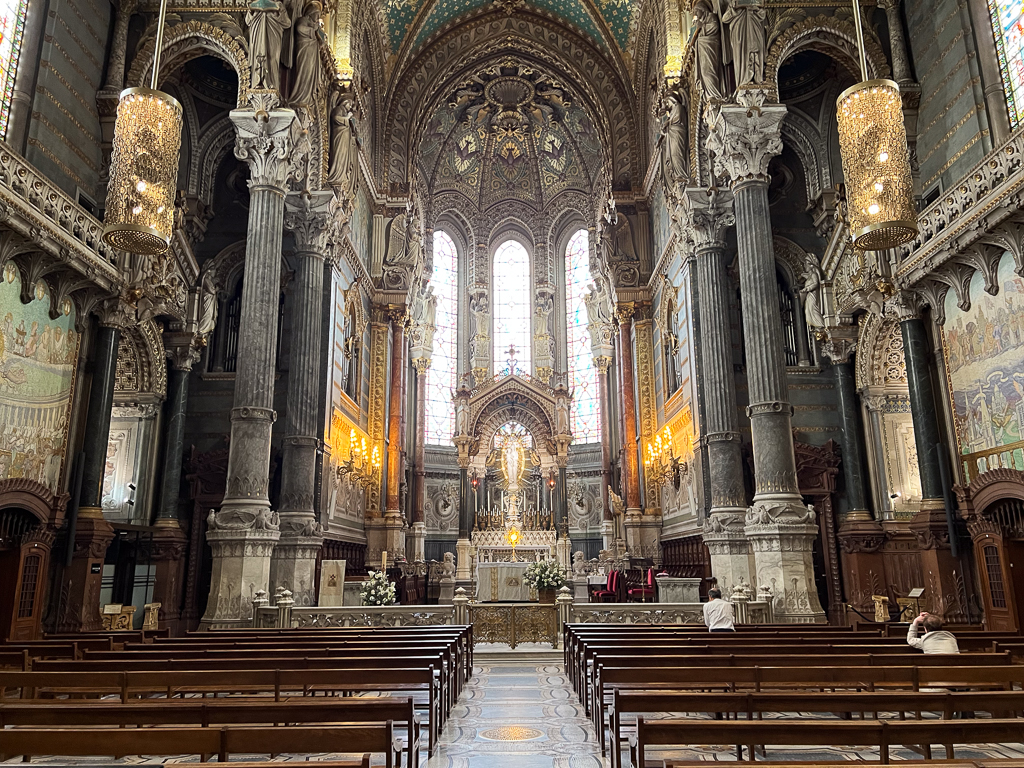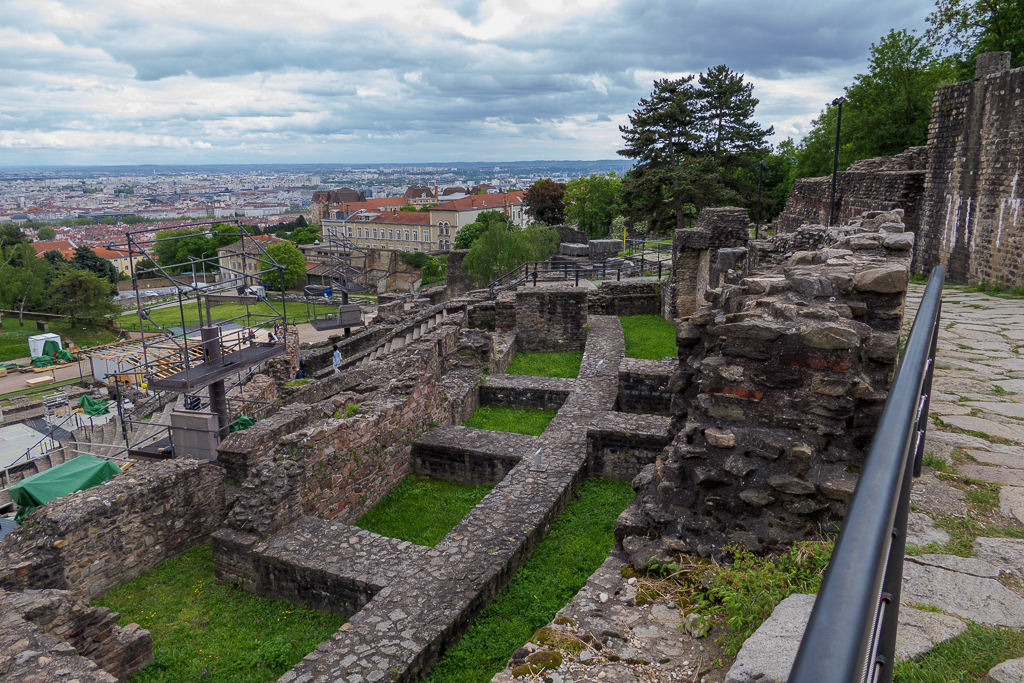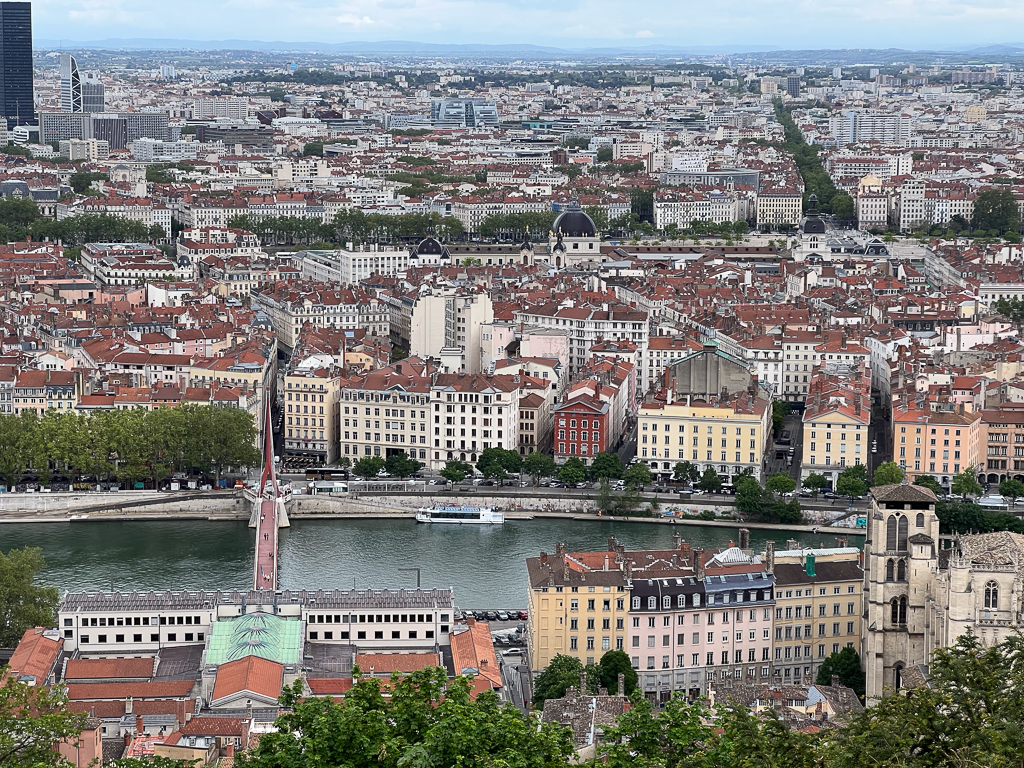 We took a different funicular down to Vieux Lyon in time to enjoy the Bateaux Lyonnais Saône river cruise.
This is a statue of Jean Kleberger, the "Good German" (a valet to King Francis I).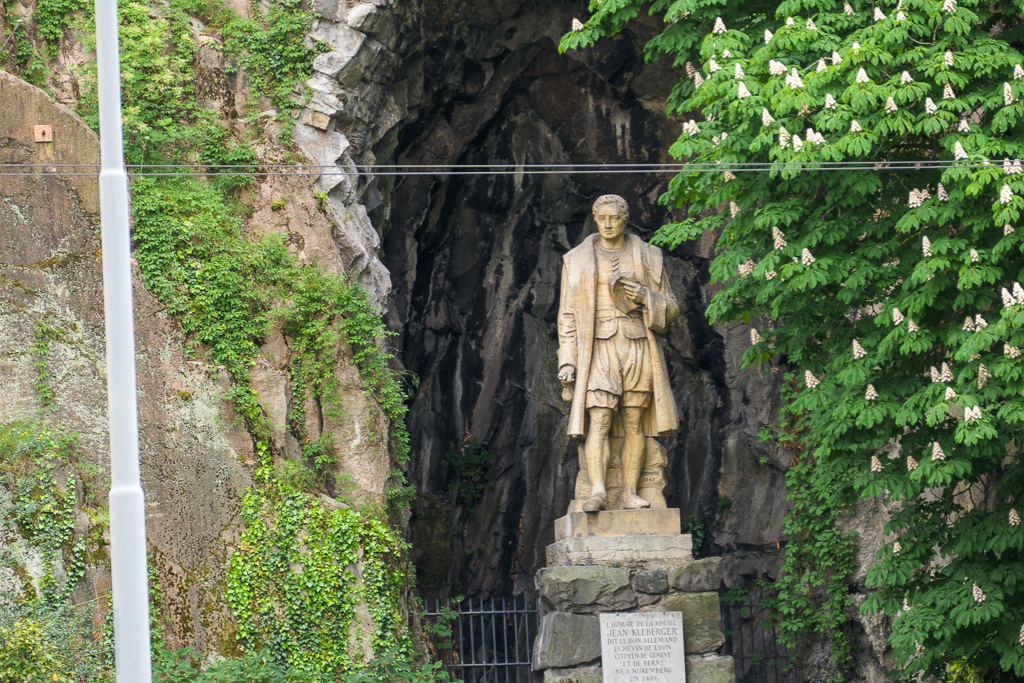 We saw more of the riverside art projects; this one is a bit less assertive than the statue we saw a few days ago!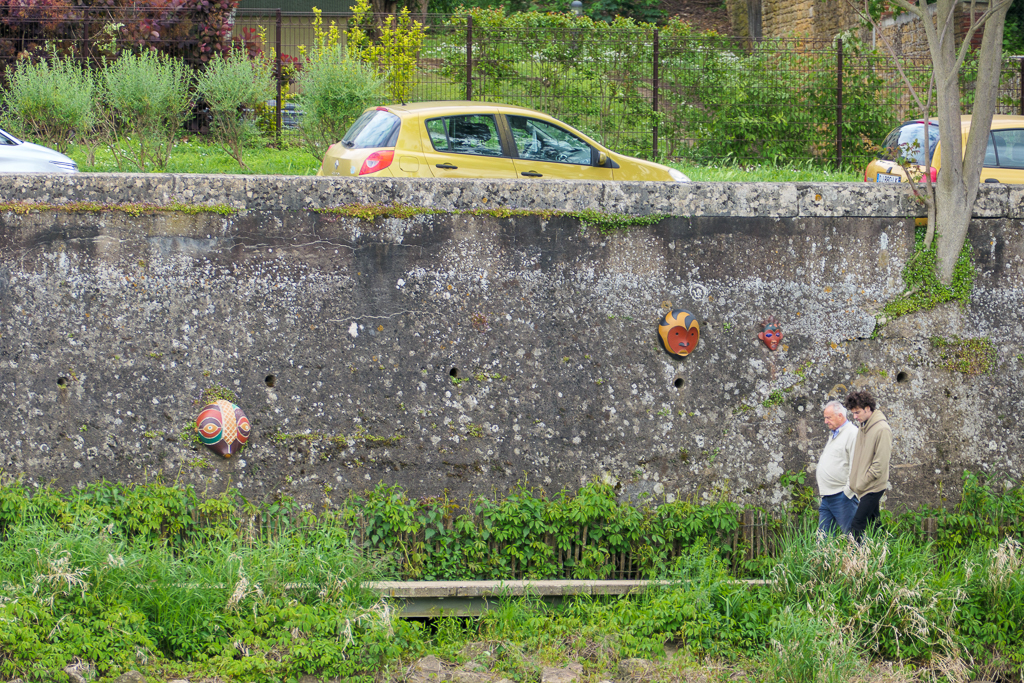 There were several rowing clubs along the river, and their members were busy this afternoon.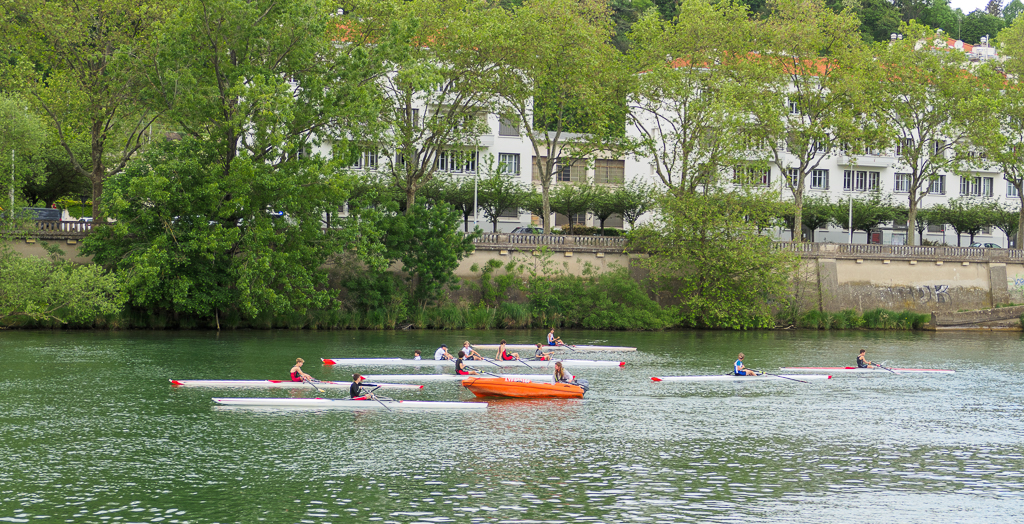 Our cruise went as far as the Île Barbe, which has a beautiful private house at its north end and an old monastery on the east side. It is supposed to be one of the most beautiful places in Lyon.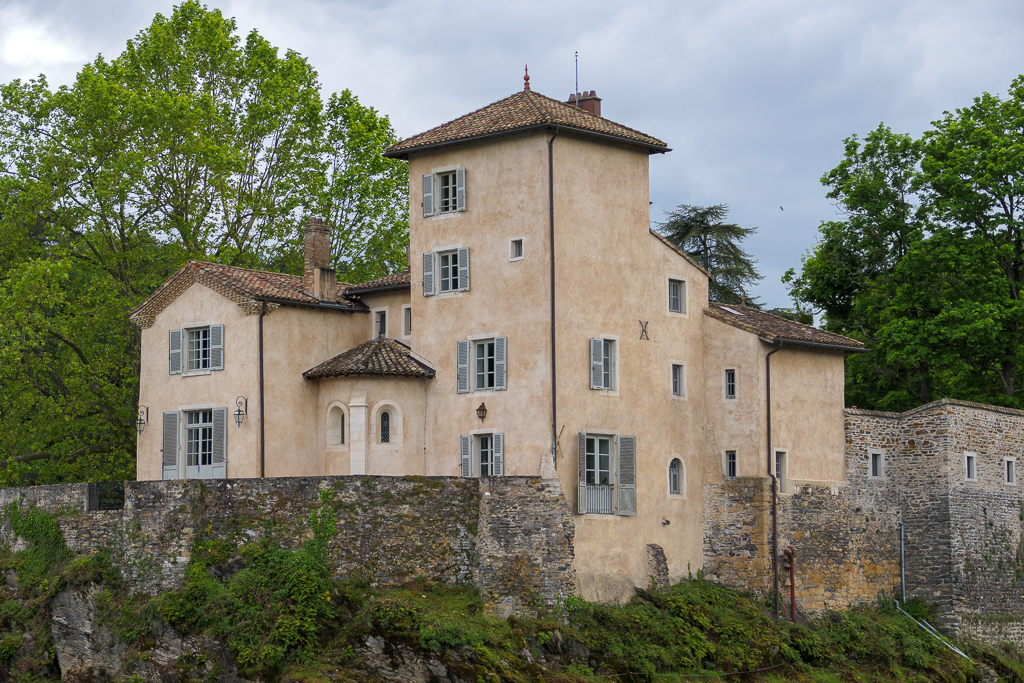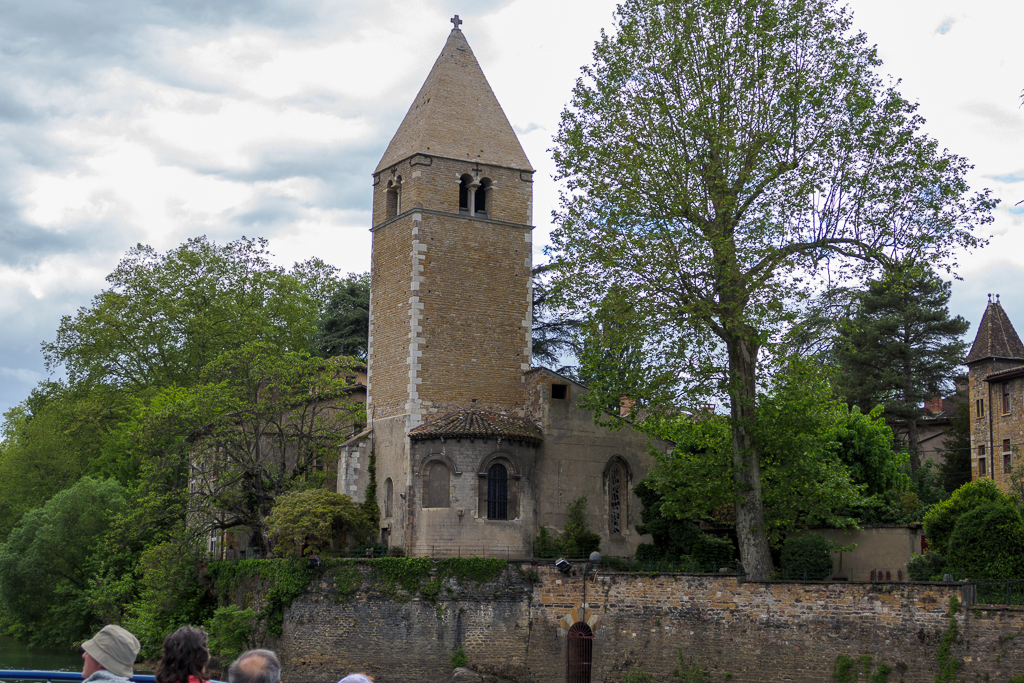 There were even more rowers enjoying the day as we returned to our berth.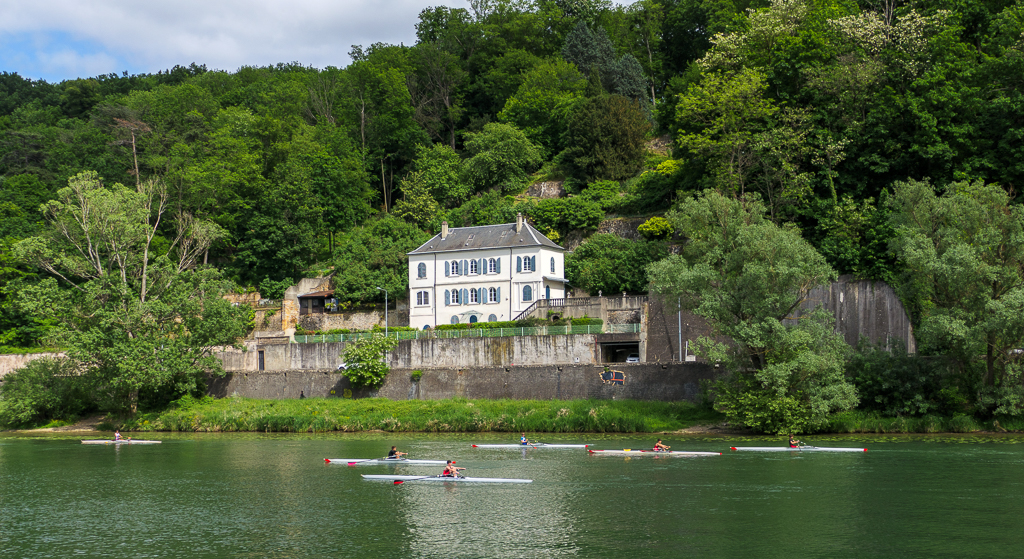 I'm not 100% sure, but I think this building was a prison – now it's a climbing wall!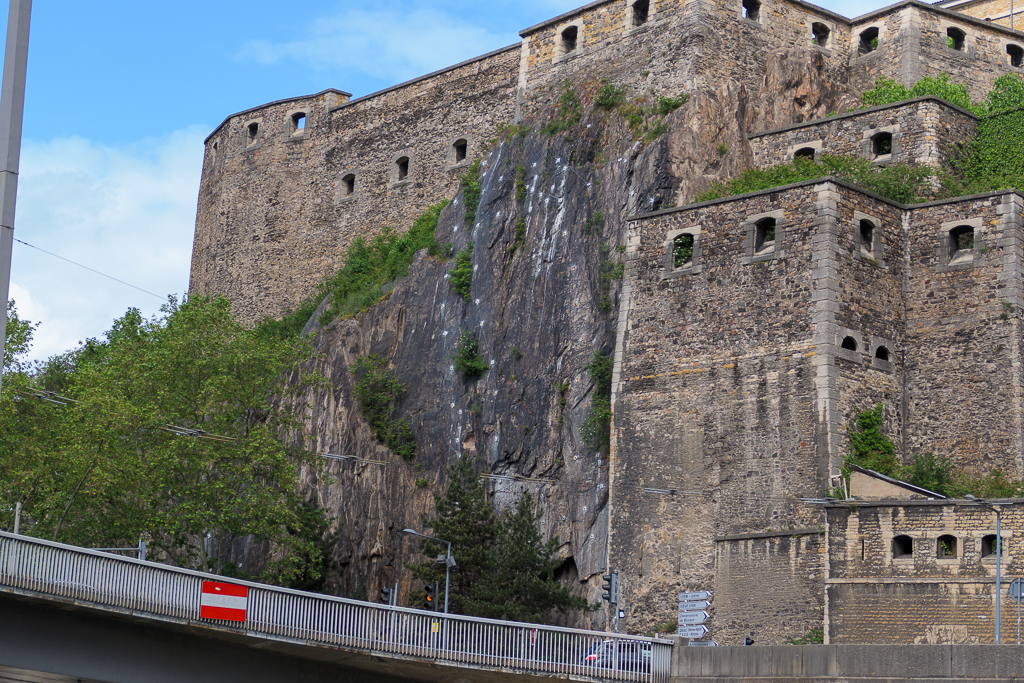 Lyon boasts more than one building with walls painted as trompe l'oeil artwork; I don't think this one is as convincing as the Mur des Canute, but it was interesting anyway.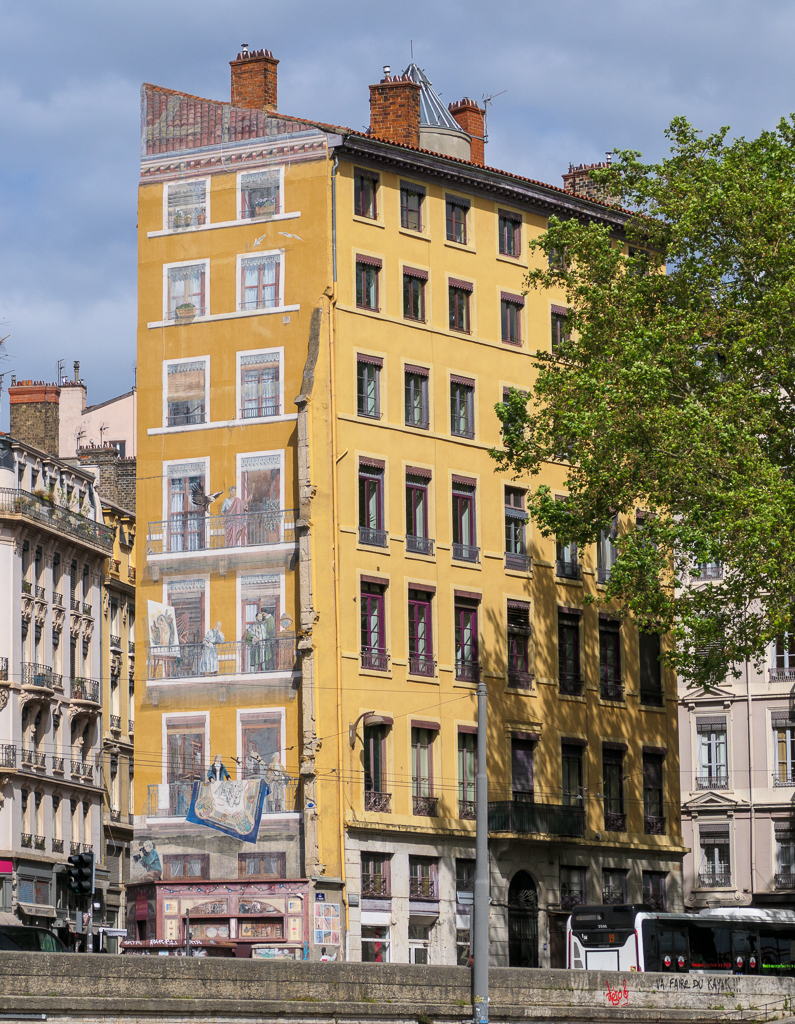 And then we were back to dry land. Tomorrow, we will leave the hotel and go to the AmaKristina to begin our Rhône River adventure…with a night in Lyon.