I'm just back from our group dinner at Chez Louloutte; it was a lot of fun.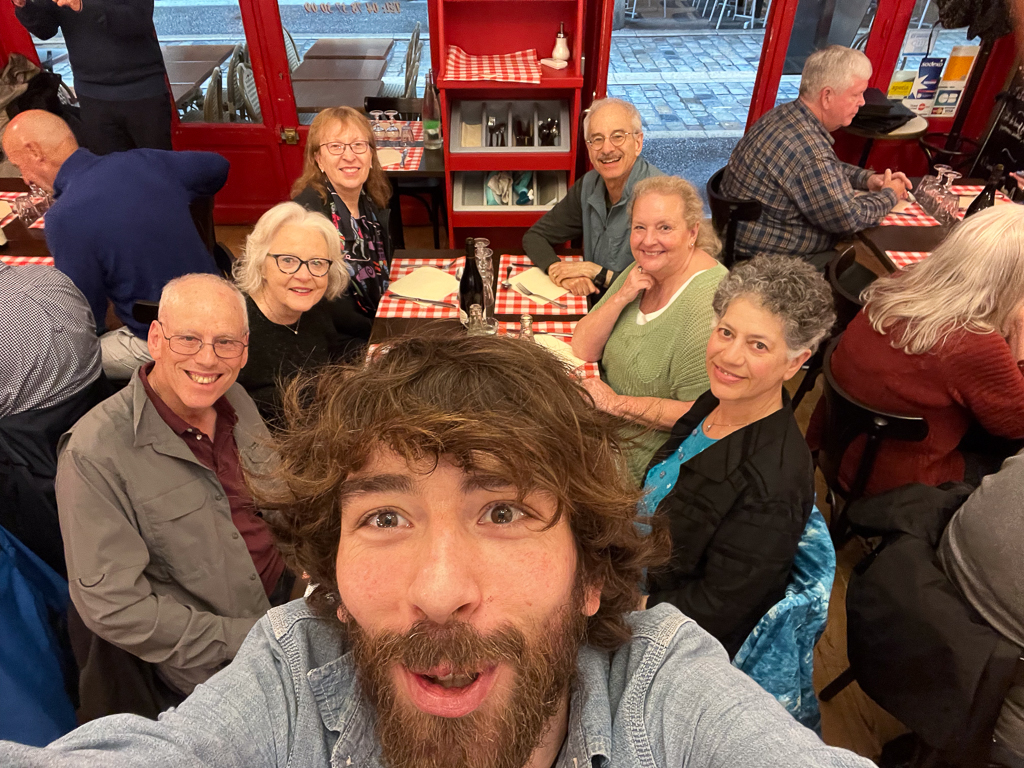 The food was good – not nearly as fancy as this afternoon's lunch, but by no means plain. I had salmon tartare as a starter, sea bream for the main course, and a praline tart for dessert. I was still fairly full from lunch, so I only ate about half of the starter and dessert.
It was an interesting place – they definitely didn't take themselves too seriously!