There was only one excursion offered today – a trip to the Beaujolais wine country with optional tasting. Our tour director, Rachel, urged everyone to go whether they drink wine or not. My sister-in-law Debbie doesn't drink wine, but she said that she had a great time on the excursion anyway!
We left Lyon on the A6 (less than picturesque) but it didn't take long before we were seeing small villages. Alex, our guide (the same one we'd had for our silk tour a week ago), told us to shout "Beaujolais!" when we saw our first castle, which appeared a moment later as we entered Chatillon.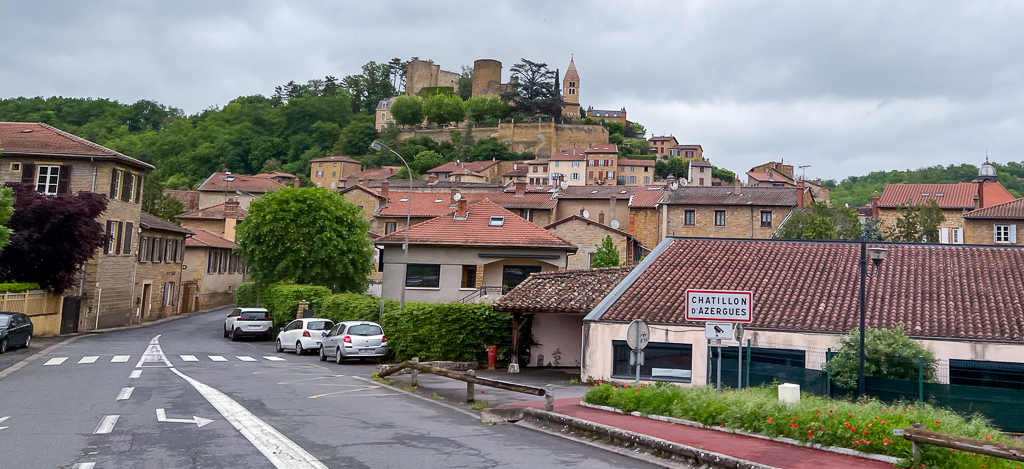 We traveled through several small villages (populations in the few hundreds); Frontenas was one of the prettiest. We saw its Mairie (town hall), an old wash house (built in the 19th Century as an cholera prevention measure), and had a very small glimpse of the town church.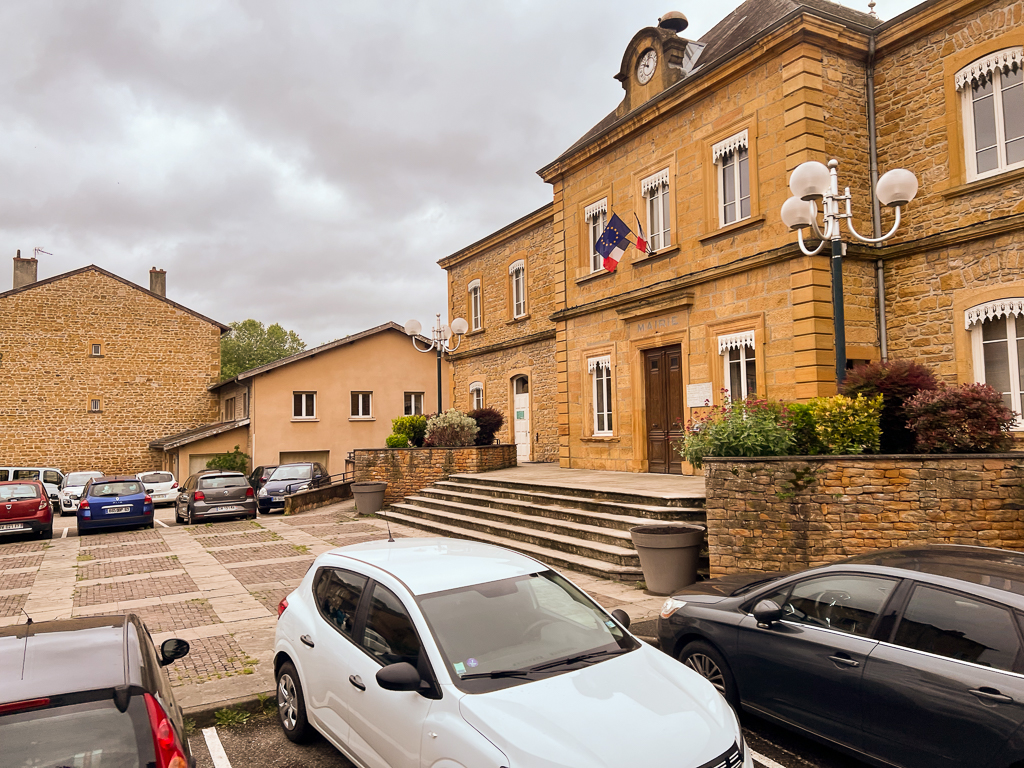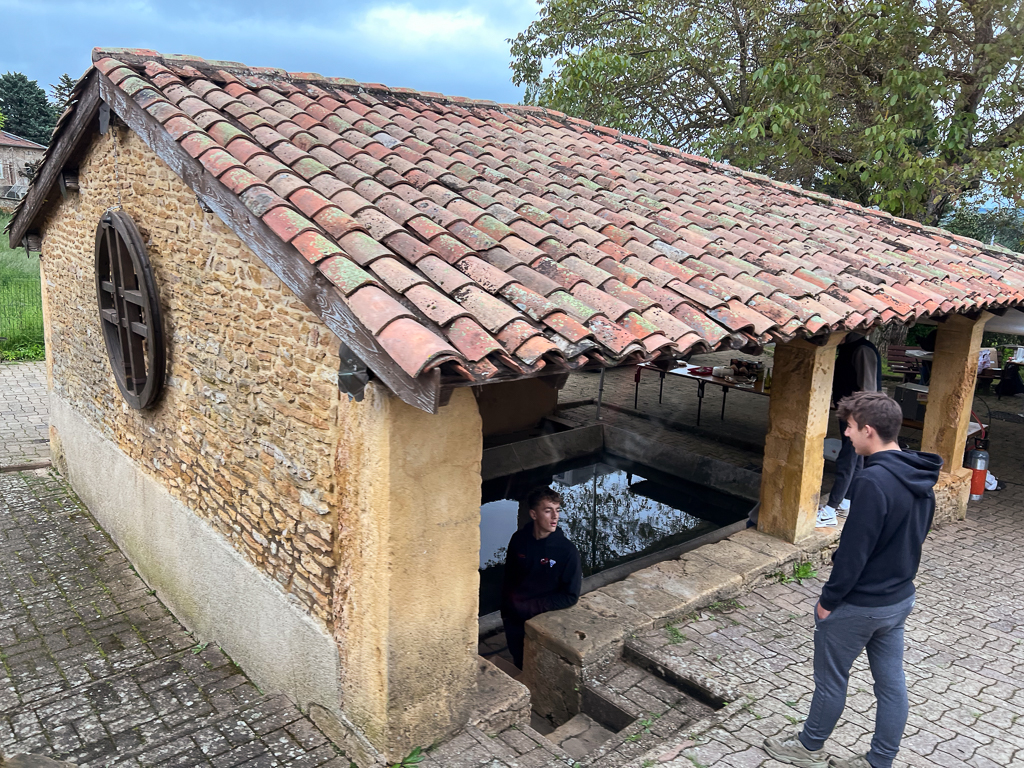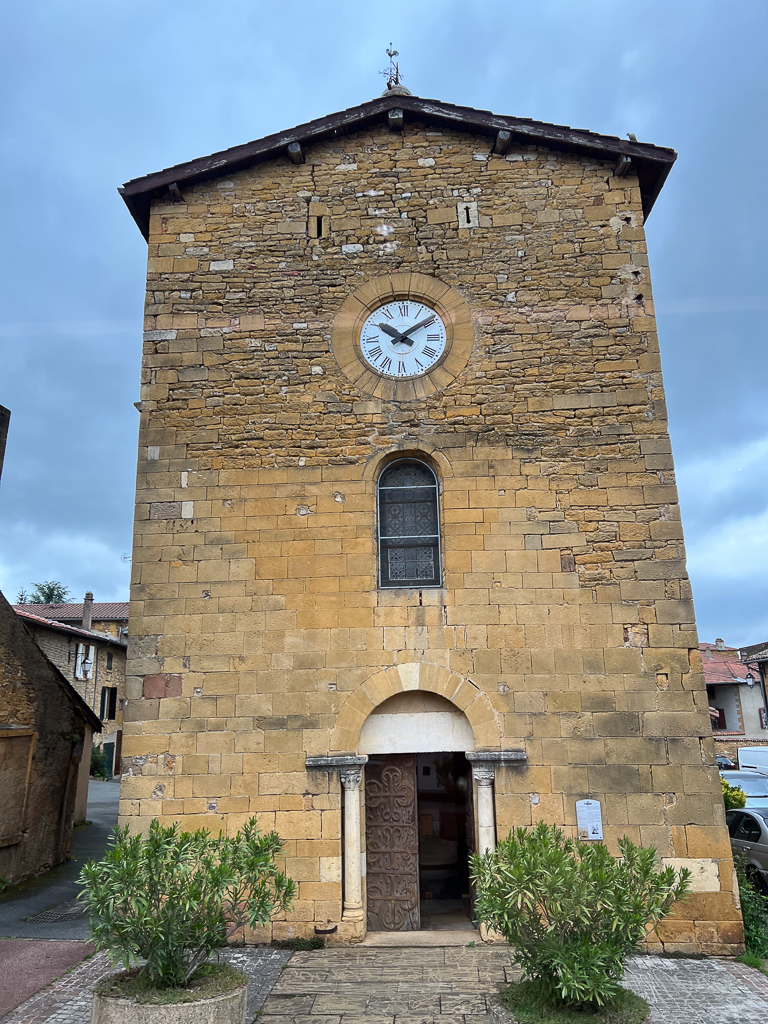 I've driven through a lot of wine country in California; this was both familiar and unfamiliar – and very pretty!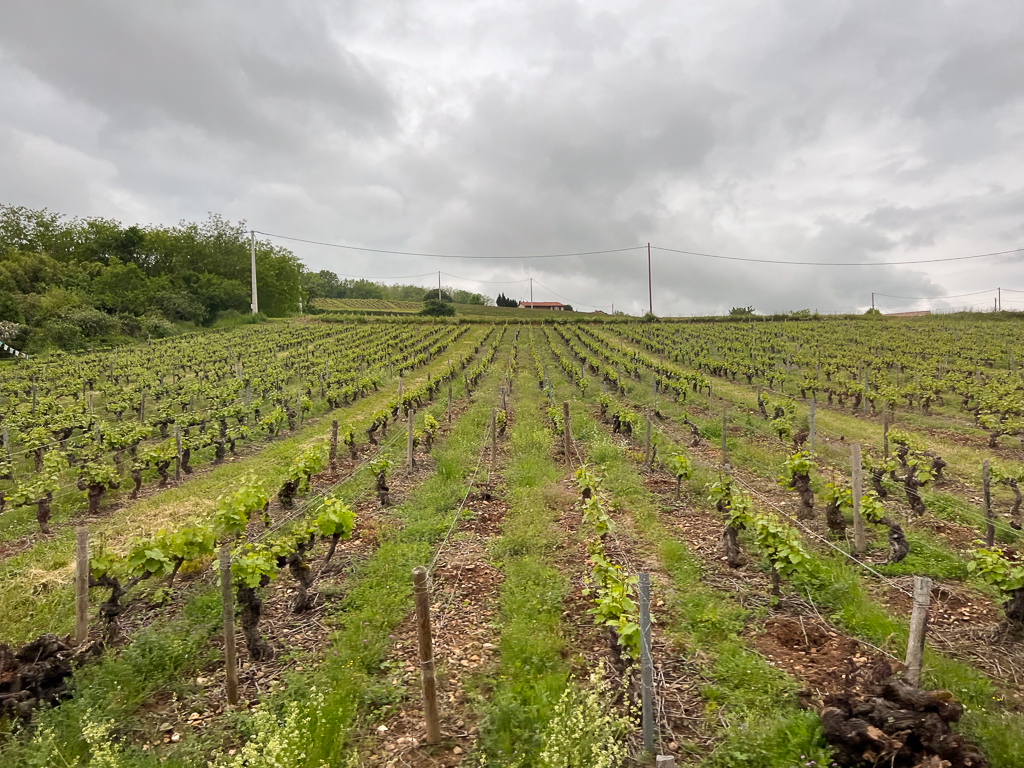 We visited Domaine de Fond-Vielle, a small family winery that was founded in 1742 (the other three buses went to wineries which were centuries older!).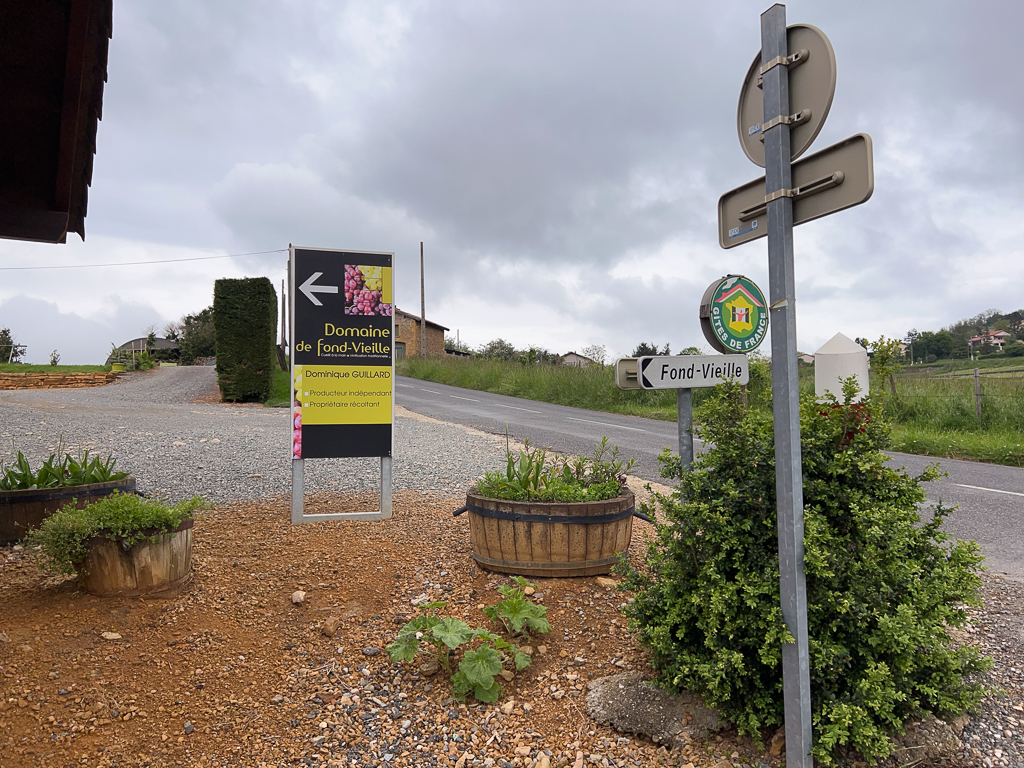 The proprietor, Dominique, met us and gave us a tour of the vineyard, which has a great view of yet another village and castle, Oingt, which is officially one of the most beautiful villages in France.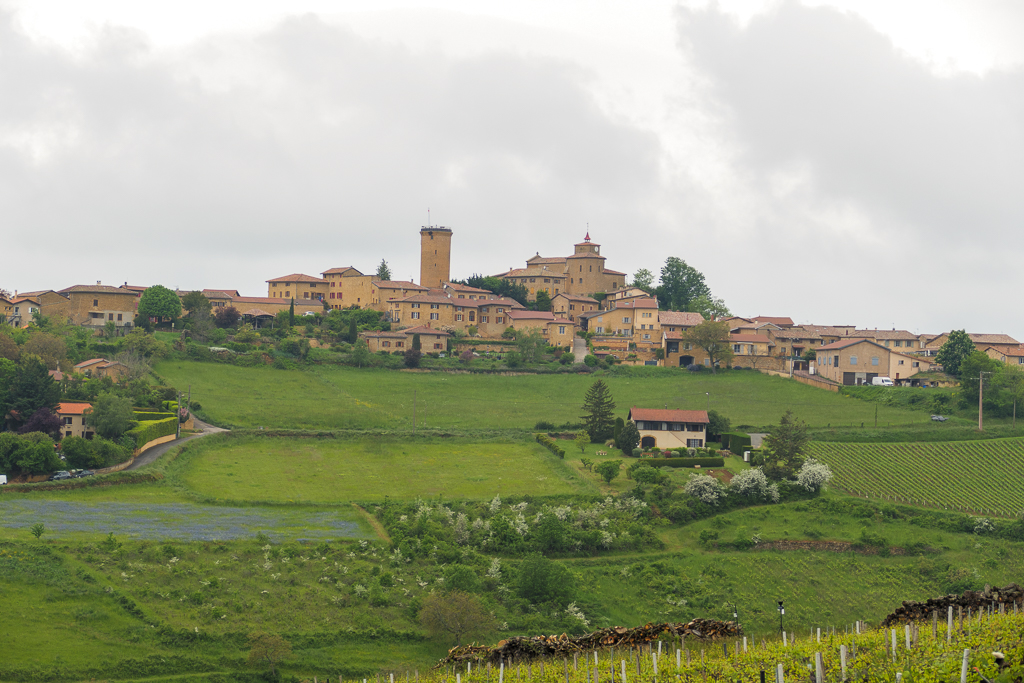 We walked through a bit of the vineyard and met Dominique's dog, Mascot; he told us about the grapes he grows (Gamay for red, Chardonnay for white – those are the only grapes allowed in Beaujolais, and climate change is posing problems on that front).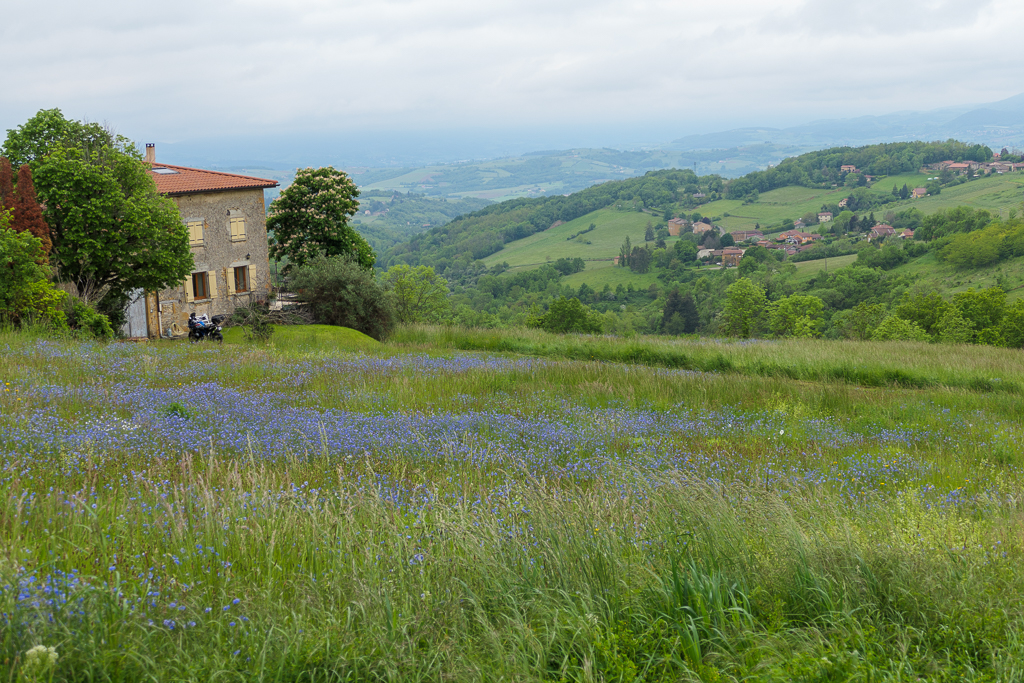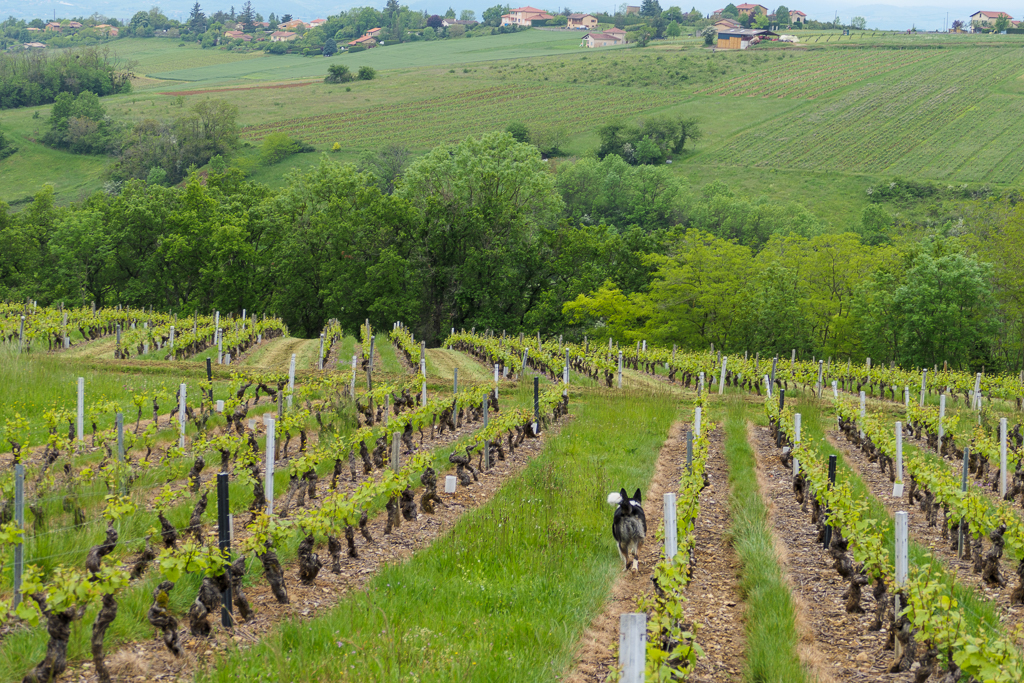 Budbreak had just occurred – which meant that harvest was 90 days away.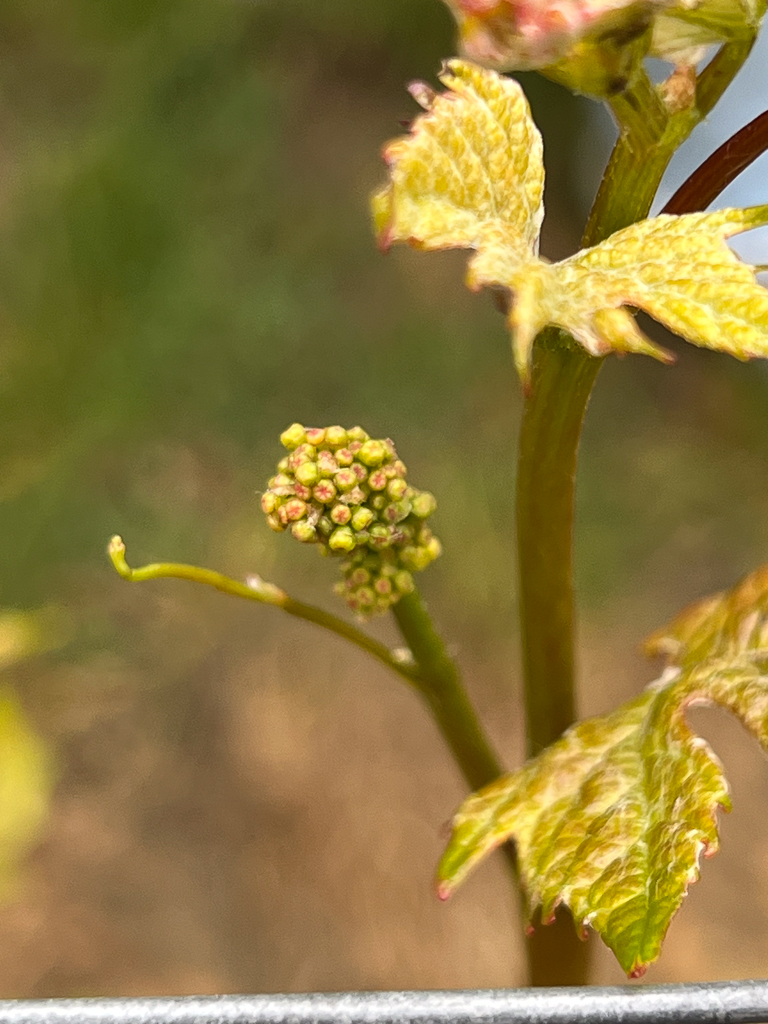 We weren't just there to look, of course. Dominique explained the wines and the process of creating them.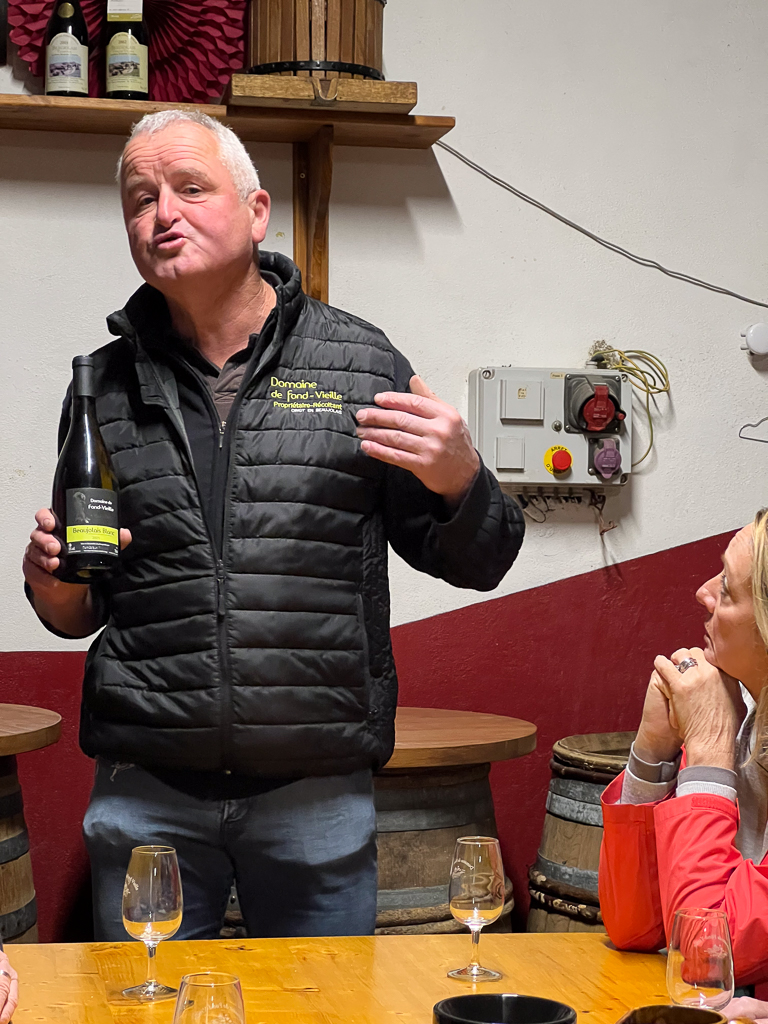 And then we tasted three wines – a white, a rosé, and a red. I liked them all, and we bought a bottle of the red for our AirBNB in Paris (or maybe to bring home); it cost all of eight euros!
We left reluctantly and boarded the bus for our return to Lyon and the beginning of our cruise, beginning with a transit of the Écluse de Pierre-Bénite just south of the confluence of the Rhône and Saône Rivers.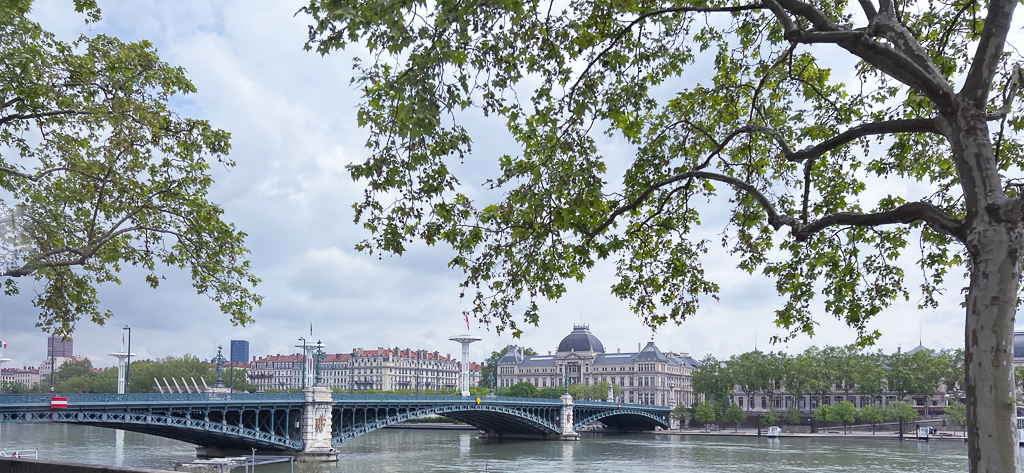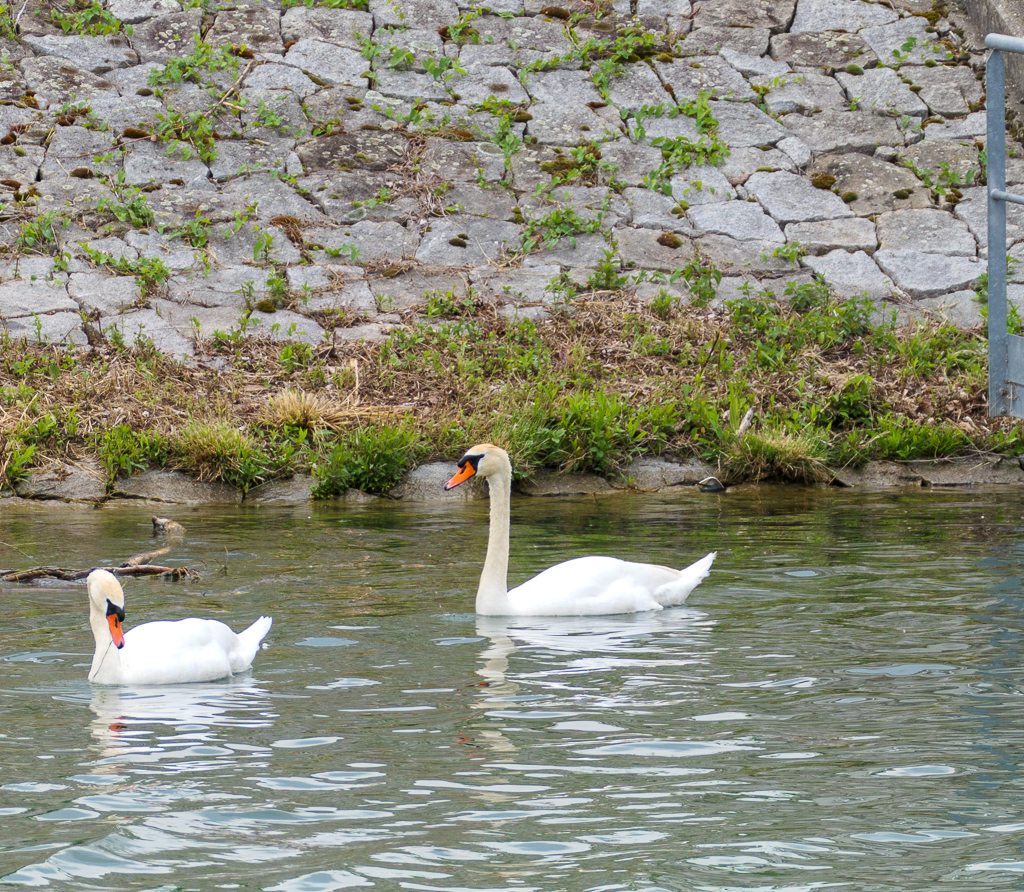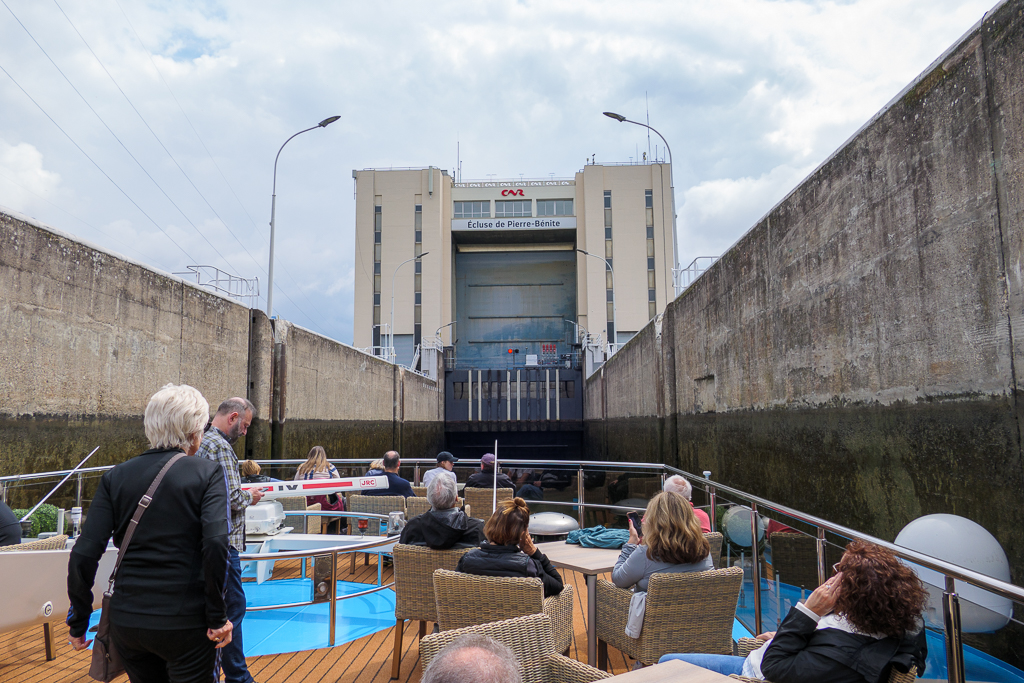 We sailed a bit over 20 miles to Vienne, where we'll spend the night before touring the town tomorrow. It's been pouring down rain since we got here, so I think we'll stay aboard tonight!