We had pizza in the apartment this evening, which meant finding a place to get it. There's a Pizza Hut less than a kilometer from the apartment – and it gets four stars on TripAdvisor – but among the many things we didn't come to Paris for, Pizza Hut is high on the list. Instead, we wandered around and found Maison Pinsa, which claims to bring the pizza of Ancient Rome to life. The Ancient Romans didn't have tomatoes, but Maison Pinsa uses them anyway, and the result was very pleasant, and it went well with the wine we'd bought from Domaine de Fond-Vielle in Beaujolais.
We wanted dessert, so we went to the closest Amorino (one of more than two dozen inside the Boulevard Périphérique. Their gelato was as good as the others we've tried in the past.
And after that, we needed to walk some more, so we continued down Boulevard Bonne-Nouvelle – for about a block, when we suddenly saw what I was sure was Yet Another Church.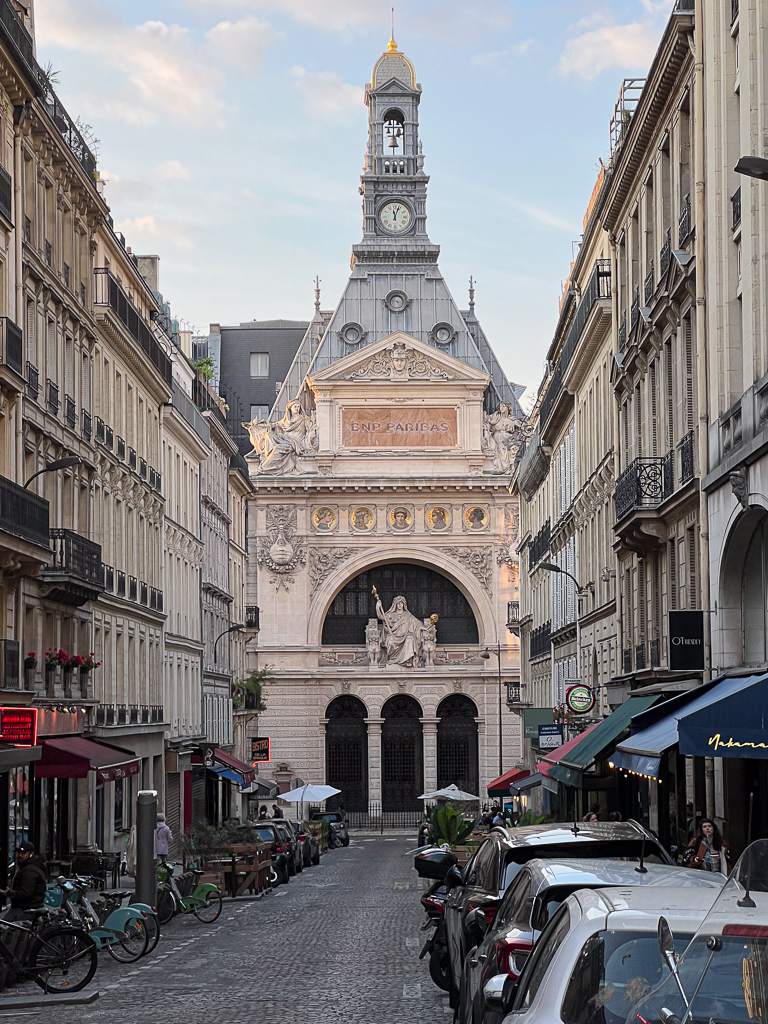 And then I noticed the sign at the top.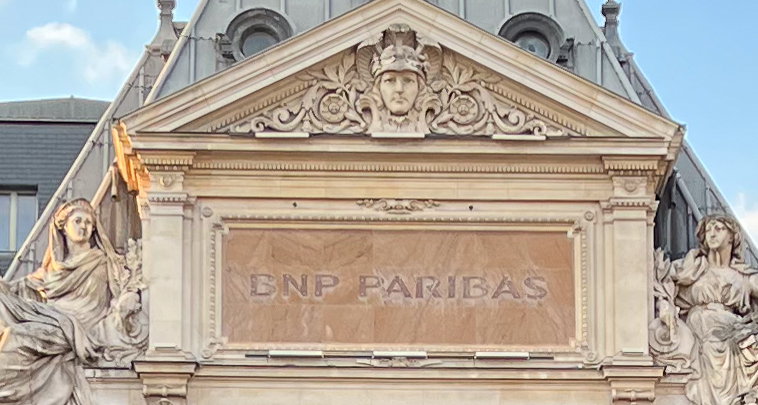 The building had been built in the 19th Century by one of BNP Paribas's predecessor banks and now it's the headquarters of their asset management subsidiary.
Paris has surprises around every corner!