We're on our way to Ashland and the Oregon Shakespeare Festival for the first time in four years. We stopped in Fairfield for lunch at Lebanese Spoon; it was fine, but I'd try something other than the chicken shawarma next time because it was on the bland side.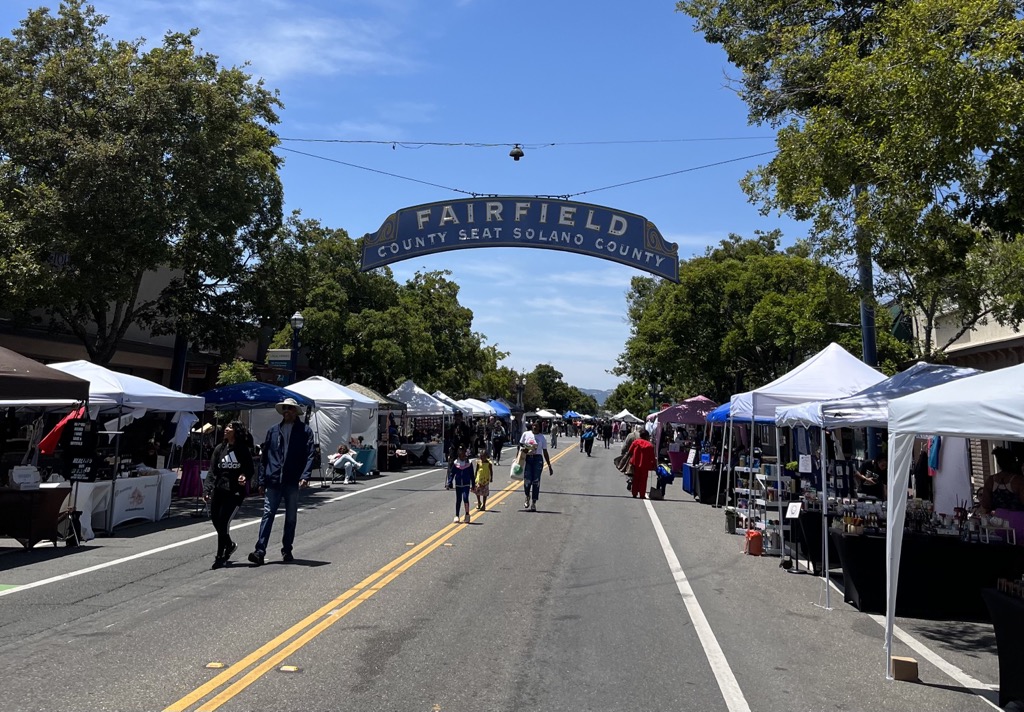 We had a little trouble getting to the restaurant because of Fairfield's Juneteenth Celebration; the main drag, Texas Street, was closed and there were booths set up on either side of the street. We wandered around for a bit but didn't find anything we had to buy. :-)
The rest of the drive to Redding was easy, and we got to the hotel about 4:30. As usual, we're staying in the Towneplace Suites off Hilltop Drive. We normally drive into downtown Redding for dinner, but this time, we decided to see what we could find within walking distance and ended up at Kelly's Pub and Wine Bar for beer and pizza; the atmosphere was nice, the beer was good, and the pizza was OK.
I'd brought an Amazon Fire Stick with us so we could watch Ted Lasso. The TV was under the control of the hotel's magic box, and the "input" button on the remote didn't do anything. Usually, disconnecting the magic box from the TV frees up the TV to behave properly, but it didn't help this time. I finally found the trick online: plug your device into the HDMI 2 input on the magic box, then use the hotel's remote to select "Streaming" and then "Direct Connect". Then hit "OK" and all will be well.
We took another walk after dinner, and I enjoyed the clouds.