We left the hotel in Redding about 10am; we didn't need to be in Ashland until 3pm, so we took our time and stopped frequently, mostly for pictures of Mt. Shasta! Here's the mountain from the Castella Vista Point.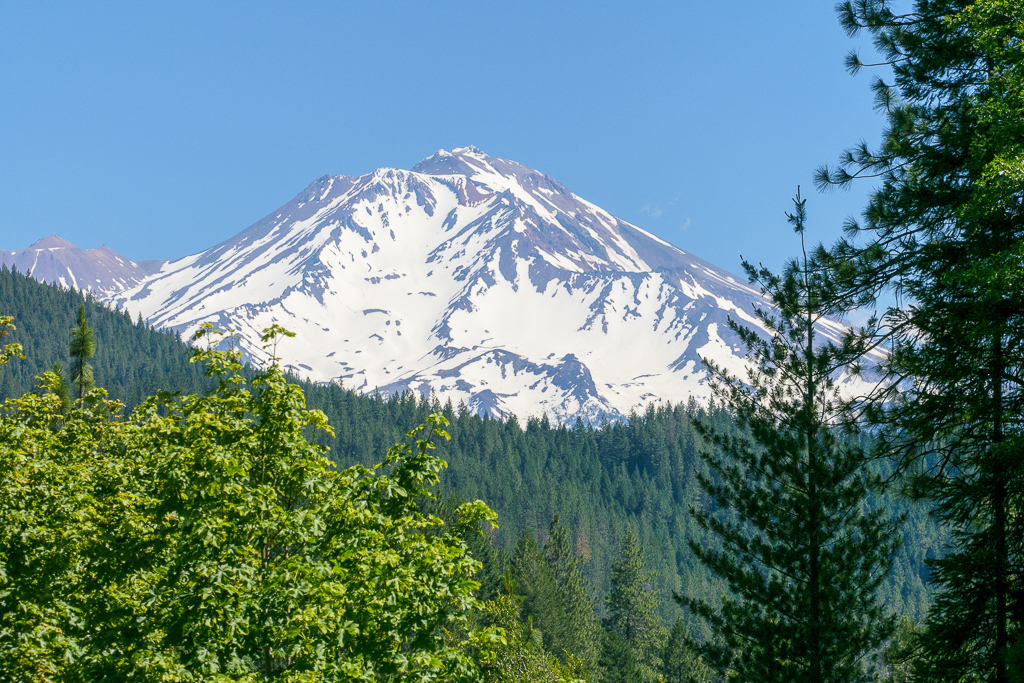 And here are two photos from the Weed Rest Area.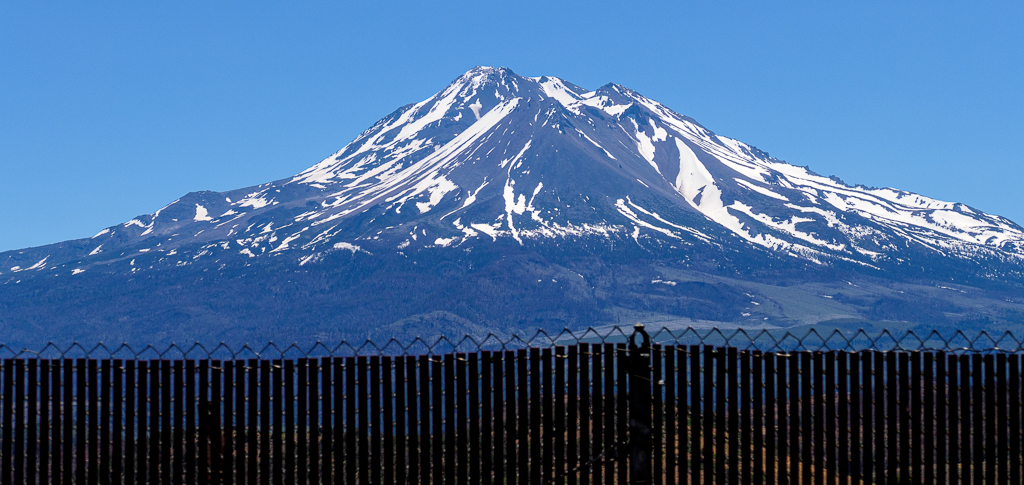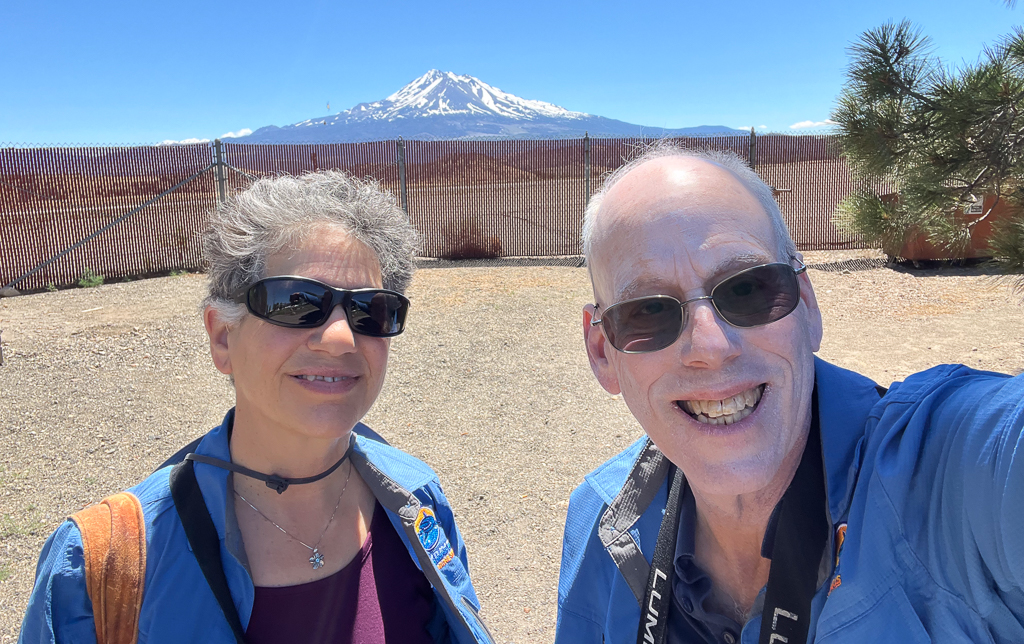 We finally lost sight of the mountain and drove onward to Jacksonville for lunch at the Back Porch Bar & Grill; neither of us thought it lived up to its Yelp reviews.
We made a brief stop at Harry & David, then headed for the Ashland Springs Hotel to check in.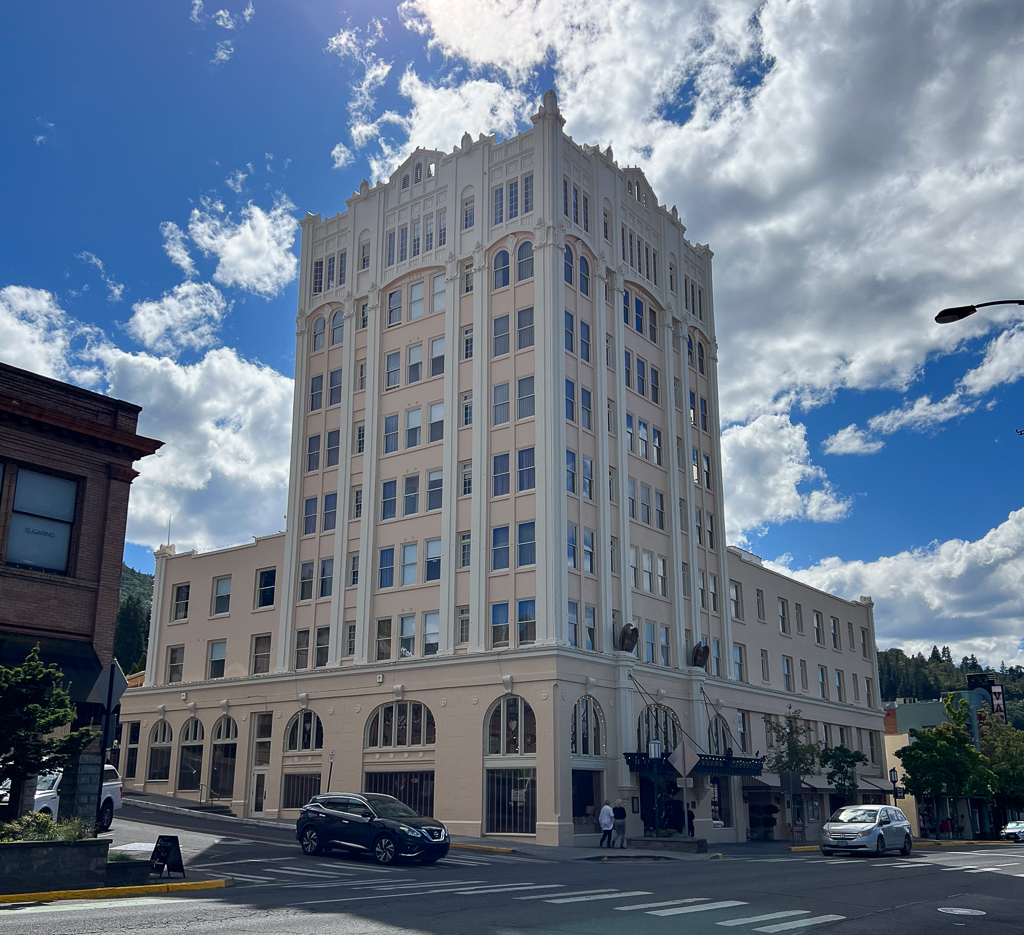 There've been a few changes in Ashland since our last visit. Our favorite travel shop, Travel Essentials, has closed; so has Standing Stone Brewery, and lots of storefronts are sporting new businesses. And Oregon Shakespeare Festival is operating a reduced schedule, which makes a huge difference to the town.
The rhythm of the Road Scholar program is different, too; we've already had a lecture (in the past, Sundays were just "getting to know you" sessions).
It's good to be back, even with the changes.